Young Alumni Profile: Taylor Schachinger (BS '10, MBA '16)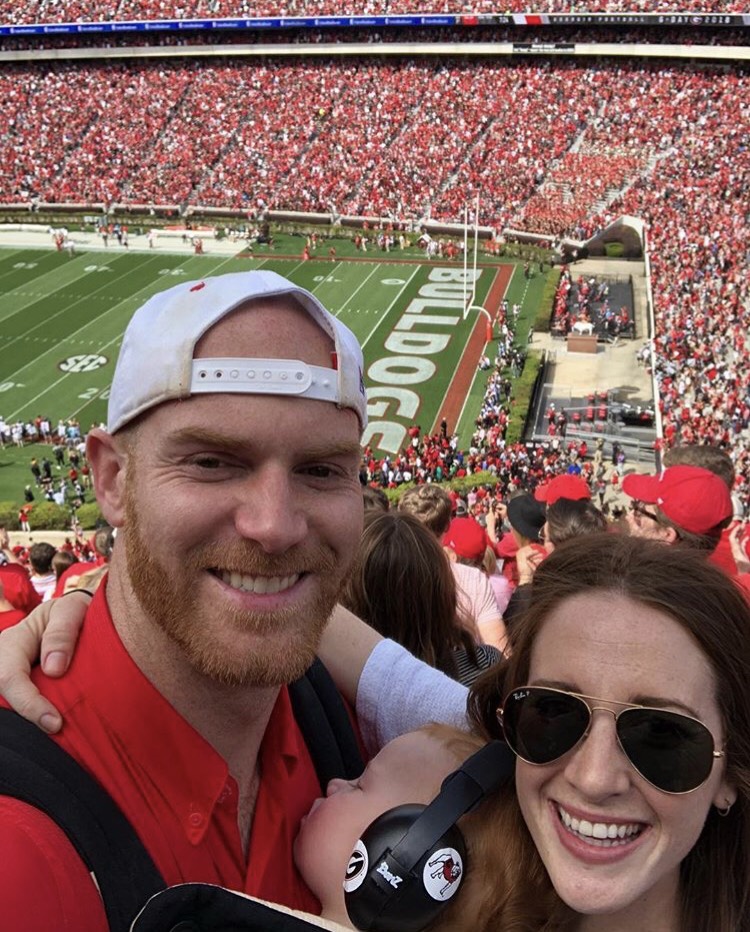 Taylor Schachinger (BS '10, MBA '16) was the first person in his family to earn a degree from a four-year school. Now, he works as the lead manager for interconnection agreements at AT&T. In this role, he handles business case development to guide rural network strategy. He also negotiates roaming contracts for AT&T's FirstNet network build.
Where are you from and where did you grow up?
This is always a tough question for me to answer succinctly. I was born in New York and spent the majority of my childhood there, with a short stint in Nashville, Tennessee. In middle school my family moved to Connecticut, where my family lives now. I've lived here in Georgia for the past 12 years.
What made you decide to come to school at the UGA? 
Finding a way to pay for school was a huge focus for me as I compared my college options. I saw UGA as an incredible value, and was fortunate enough to establish residency and earn a H.O.P.E. scholarship even though I started as an out of state student.
What was your major(s) and minor(s) at UGA?
My undergraduate major was Health Promotion (my original plan was to go to PA school), and my graduate concentration was finance.
What activities were you involved in at UGA?
In business school I served as co-president of the Graduate Business Association and I was also a member of Leadership Fellows.
What was your most memorable college experience?
At the risk of sounding cliché, my graduation day was pretty special. I was the first person in my family to earn a degree from a four-year school so that was pretty special.
You met your wife at UGA – how did that occur?
We actually "met" prior to that, my wife is originally from New Jersey and we went to the same church camp growing up. We reconnected at a friend's birthday party in college and the rest is history. I'm blessed to be married to a diehard Dawg – she completely blocks off the calendar on fall Saturdays. We don't ever fight about watching too much football.
What was your favorite UGA football game that you've attended? Why?
I don't think I would have said this about 9 months ago, but the National Championship last January was such an incredible experience. Even though it ended in heartbreak, it was the most amazing game I've ever seen in person.
What have you done since you've graduated?
When I graduated from business school I started in AT&T's Leadership Development Program, a rotational program for MBA graduates. My first rotation within the program was managing network construction in Northwest Georgia. In my current role, I do business case development to guide our rural network strategy, which helps AT&T decide where to build out our wireless network vs. where to "rent" capacity. I also negotiate roaming contracts for AT&T's FirstNet network build.
What are you most passionate about?
I really love working with kids. In college I spent several summers as a counselor for 9-10 year olds at a church camp. Currently, I volunteer at our local Boys and Girls Club and teach in the children's ministry at our church. Those are two of the highlights of my week.
What makes you unique from other UGA grads?
I paid for my own education, that's something that I'm really proud of.
What advice would you give to graduating seniors and recent graduates?
Fight the urge to prove how much you think you know, especially when beginning a new role. I think humility establishes trust and credibility in ways that overconfidence cant. Also, manically manage your time.
What do you want to achieve in life?
I want to help others develop a bigger vision for their life then they might be able to on their own. I know I've benefited greatly from people who believed in me and encouraged me to pursue dreams that I may not have without their faith in me.
Anything else that you would like to tell the UGA community?
Go Dawgs!
https://alumni.uga.edu/wp-content/uploads/IMG_9663.png
768
1366
UGA Alumni
https://alumni.uga.edu/wp-content/uploads/uga-alumni-nba-1.png
UGA Alumni
2018-12-29 20:47:32
2019-07-02 13:09:55
Young Alumni Profile: Taylor Schachinger (BS '10, MBA '16)