The UGA Alumni Association Board of Directors serves in an advisory capacity to promote, support and advance the programs and services provided by the UGA Alumni Association to the UGA community.
A Message from the President
Executive Committee 2016-2017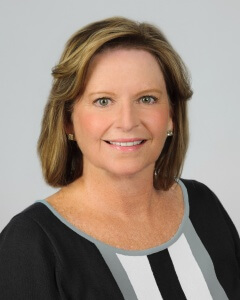 Ruth Bartlett (BBA '76)
President
Atlanta, Georgia
Partner, Frazier & Deeter, LLC
Email Ruth
UGA Alumni Association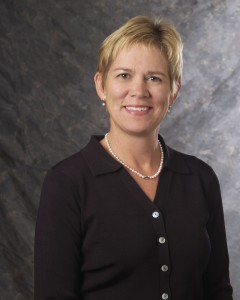 Bonney Shuman (BBA '80)
Vice President and Strategic Plan Chair
UGA Alumni Association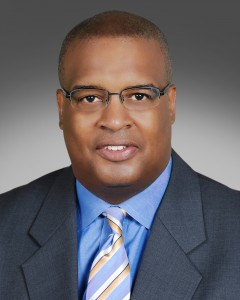 Bill Thomas (AB '88)
Secretary and By-laws Chair
Dunwoody, Georgia
Attorney, The W.H. Thomas Law Firm, LLC
Email Bill
UGA Alumni Association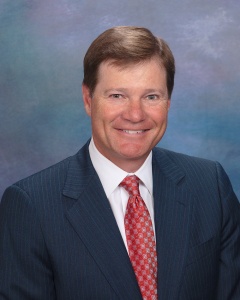 Craig Camuso (ABJ '90)
Executive Committee Delegate and Board Effectiveness and Engagement Committee Chair
Lawrenceville, Georgia
Regional Vice President - State Government Affairs, CSX Transportation
Email Craig
UGA Alumni Association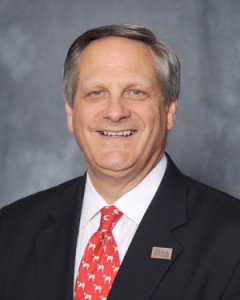 Tim Keadle (BBA '78)
Immediate Past President
Statham, Georgia
CPA/Partner, Porter Keadle Moore, LLC
Email Tim
UGA Alumni Association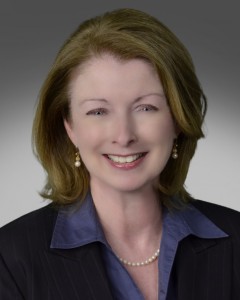 Maureen Clayton
(ABJ '80, MA '84)
Executive Committee Delegate and Nominating Committee Chair
Roswell, Georgia
President, Insight Strategic Communications
Email Maureen
UGA Alumni Association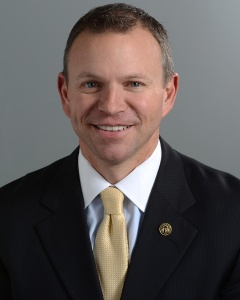 Brian Dill (AB '94)
Executive Committee Delegate and Giving Committee Chair
Carrollton, Georgia
Vice President of Government Relations and Business Development, Tanner Health System
Email Brian
UGA Alumni Association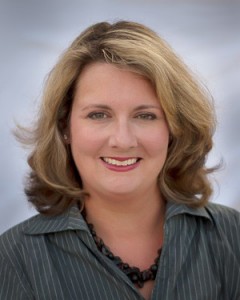 Kim Metcalf
(BSEH '93, MS '96)
Executive Committee Representative and Alumni Chapters Chair
Watkinsville, Georgia
Partner, Riverbend Environmental, Inc.
Email Kim
UGA Alumni Association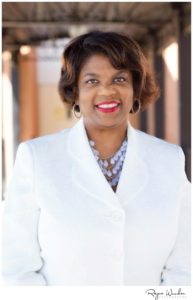 Yvette Daniels (AB '86, JD '89)
Executive Committee Delegate and Programs Committee Chair
Stone Mountain, Georgia
Director of University Relations, Georgia Dept. of Public Health
Email Yvette
UGA Alumni Association
Board of Directors 2016-2017
Travis Butler (AB '09)
Athens, Georgia
President, Butler Properties and Development
travis@butlerprops.com
Bill Caldwell (BLA '97)
Smyrna, Georgia
Landscape Architect, Harrison Design Associates
bcaldwell@harrisondesign.com
Briana Clark '17 (Ex-officio)
President, Student Alumni Council
Athens, Georgia
Student, Sociology
briclark@uga.edu
Jody Corry (ABJ '88, JD '91)
Athens, Georgia
Vice President and Corporate Counsel, Athens Regional Health Services
jody.corry@athenshealth.org
April Crow (BSEH '95)
Atlanta, Georgia
Senior Director of Environment & Sustainability, The Coca-Cola Company
aprilcrow@yahoo.com
Sharon Dolliver (BSFR '76)
Gordon, Georgia
Owner, Dolliver Communications
sdolliver@windstream.net
Corey Dortch (BSA '03, MED '05, PHD '11)
Atlanta, Georgia
Director of MBA Programs, Emory University
corey_dortch@bus.emory.edu
Janet E. Frick (Ex-officio)
Chair, UGA University Council
Athens, Georgia
Associate Professor and Associate Department Head, UGA Department of Psychology
jfrick@uga.edu
Brian Fuller (BS '98)
Corporate Chapters Chair
Atlanta, Georgia
Vice President, Value Based Care, Navi Health Inc.
bfuller@navihealth.us
Houston Gaines '17 (Ex-officio)
President, Student Government Association
Athens, Georgia
Student, Political Science
hgaines@uga.edu
Vivian Greentree (ABJ '00, AB '01)
Alexandria, Virginia
Senior Vice President of Military and Veteran Affairs, First Data Corporation
vgreen00@gmail.com
Joane S. Hood (BBA '91)
Dacula, Georgia
Tax Accounting Manager, Southern Company Services
jhood@southernco.com
William Huff (BBA '65)
Columbus, Georgia
Retired
williamchuff@gmail.com
Shelly Hutchinson (MSW '00)
Snellville, Georgia
Owner/Founder, The Social Empowerment Center
shellydh@socialempowermentcenter.com
Lisa Hyde (BBA '87)
Atlanta, Georgia
Vice President of Finance, Bluefin Payments Solutions
lshyde@onehook.com
Lex Kenerly (BS '78)
Bulldog 100 Co-Chair
Jesup, Georgia
President and Orthopedic Surgeon, Bone & Joint Institute of South Georgia, PC
jlex.kenerly@gmail.com
Kelly Kerner
Athens, Georgia
Vice President for Development and Alumni Relations, UGA
kkerner@uga.edu
Cheri Leavy (BSED '97)
St. Simons Island, Georgia
Editor/Creative Director/Founder, guide2athens/Bulldawg Illustrated/The Southern Coterie
cherileavy@gmail.com
J. Michael Lewis (Ex-officio)
Chair of the UGA Staff Council
Athens, Georgia
Information Technology, UGA Department of Geology
michael.lewis@uga.edu
Luther Lockwood (BBA '89)
Charlotte, North Carolina
Managing Principal, MBL Advisors, Inc.
Luther.Lockwood@mbl-advisors.com
Margaret Mathews (BSHE '81, MED '83)
40 Under 40 Chair
Atlanta, Georgia
Principal and Founder, Matthews & Associates
margaret-mathews@comcast.net
Wes Neece (BBA '00) 
Atlanta, Georgia
Merchandise Vice President, Lighting, The Home Depot
Wesley_Neece@homedepot.com
Trey Paris (BBA '84, MBA '85)
Past President
Atlanta, Georgia
U.S. Manager, State Government Relations, General Electric Company
trey.paris@ge.com
Russ Pennington (BBA '01, MBA '06)
Atlanta, Georgia
Vice President, McGuireWoods ConsultingLLC
rpennington@mwcllc.com
Bonnie Petersen (BSHE '79)
Alpharetta, Georgia
Vice President & Director of Client Services, NFP Executive Benefits
bonniepetersen@bellsouth.net
Stephanie Powell (BSED '94, MED '97, EDS '99)
Cumming, Georgia
Director of Human Resources, Joe Powell and Associates, Inc.
stephpowell@joepowell.com
Michael Snell (BMUS '13, PHD '18) (Ex-officio)
President, UGA Graduate Student Association
Athens, Georgia
Student, Ph.D. in Psychology
snell91@uga.edu
Edie Edwards Smith (BSHE '84, BSPH '87)
Reidsville, Georgia
Nutritionist and Registered Pharmacist, Self-Employed
edieedwardssmith@icloud.com
Jim Sommerville (BS '71)
Marietta, Georgia
Retired
jsomme2695@aol.com
Robbin Conklin Steed (ABJ '85)
Sharpsburg, Georgia
VP of Community Relations & Sales Marketing, WXIA-11 Alive
rsteed@11alive.com
Bret Thurmond (BSAE '80)
Bogart, Georgia
President, Armentrout Matheny Thurmond, P.C.
bthurmond@amtathens.com
Robert Watts (AB '10)
Atlanta, Georgia
Associate, Jones Day
rwatts11@gmail.com
Barbara Woods (BFA '77)
New York City, New York
Executive Director of Employee Initiatives, City of New York
barbarawoodsnyc@gmail.com
Lee Zell (AB '96)
Atlanta, Georgia
Account Executive, Turner Sports
lee.zell@turner.com
Martha Zoller (ABJ '79)
Bulldog 100 Chair
Gainesville, Georgia
Senior Policy Advisor, Perdue for Senate
martha@marthazoller.com
Athens Alumni Office
Wray-Nicholson House
298 S. Hull Street
Athens, GA 30602
(706) 542-2251 | (800) 606-8786
alumni@uga.edu
Atlanta Alumni Center
Live Oak Square
3475 Lenox Road NE, Suite 870
Atlanta, GA 30326
(404) 814-8820
ugaatl@uga.edu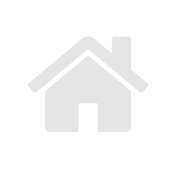 Update your info with us to stay informed of events and other fun stuff happening close to you.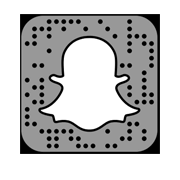 Add us on Snapchat by snapping a pic of the snapcode above or by searching for the username @ugaalumniassoc. We cover UGA events on campus and beyond. Be one of the first to follow! This is your window back to Athens.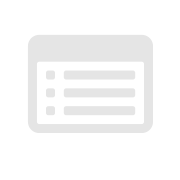 View the latest issue of the Bulldog Bulletin, the monthly e-newsletter of the UGA Alumni Association
Share your latest news and accomplishments
Connect with fellow alumni using the UGA online directory The University of Georgia Foundation is registered to solicit in every state and provides state specific registration information at ugafoundation.org/charity