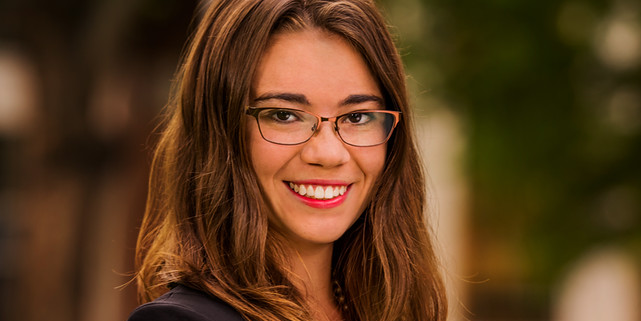 Young Alumni Profile: Alexandra Edquist (AB '16, MA '16)
Alexandra Edquist (AB '16, MA '16) may have been born in San Francisco, but she calls Georgia home. The alumna is a business analyst for McKinsey & Company. 
Where are you from and where did you grow up?
I was born in San Francisco, but moved to Alpharetta, Georgia, when I was 3 years old. I grew up in Georgia, and it's the only place I remember.
What made you decide to attend UGA?
I wanted to go to a big school with lots of opportunities, a good football program, and (most importantly) no snow, so UGA was always high on my list. I was lucky enough to receive the Foundation Fellowship, which sealed the deal on my UGA selection.
What were your majors/minors at UGA?
I did a four-year combined bachelor's + master's program in economics. It's awesome that UGA offers so many combined programs.
What activities were you involved in at UGA?
I was most heavily involved in the Roosevelt Institute, which is UGA's on-campus think tank. I was also involved in several other political organizations (Georgia Political Review and a few now-defunct groups) and Terry organizations (Corsair Society, Deer Run, Women in Finance). I was also a CURO research assistant and a graduate teaching assistant.
What was your most memorable college experience?
I'm a football nut, so I'm going to take advantage of this question to talk about my second-favorite UGA football game: the 2013 LSU game. A half-dozen friends, myself, and our signs (several of which were confiscated) joined the 5 a.m. stampede for ESPN College GameDay on Myers Quad, then proceeded to the best home game of my college experience.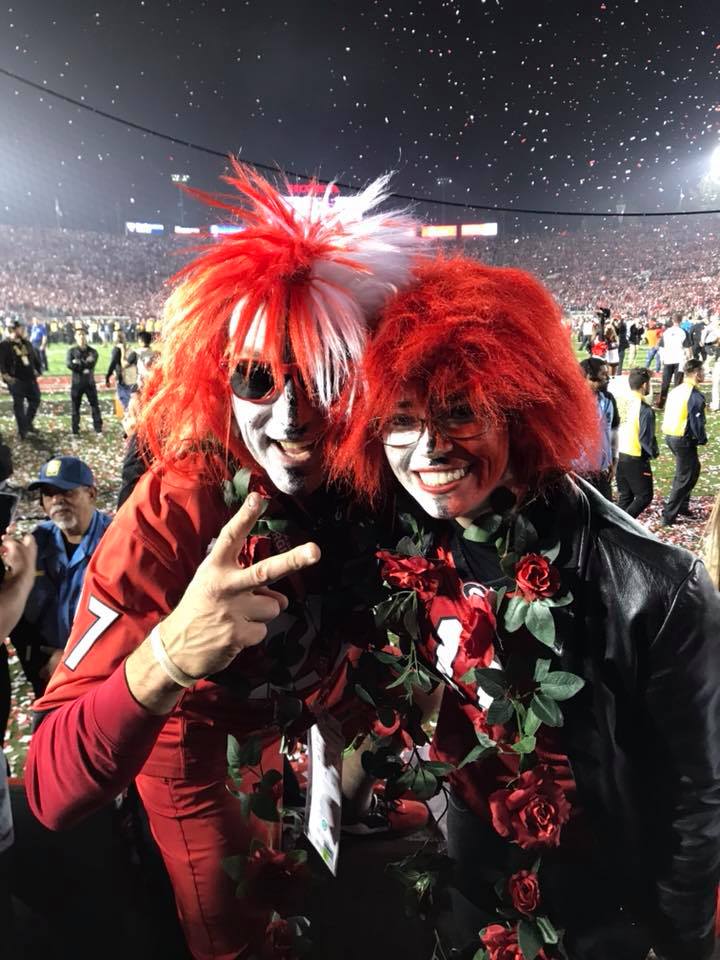 What was your favorite UGA football game that you've attended?
The Rose Bowl last year! My dad and I have been going to the bowl games together since I was a freshman. Each year, we get front row seats, paint our faces, make signs, and try to get on TV (we're usually successful). That was hands-down the best football game I've ever seen, and to be able to go in-person, with family and friends, to witness UGA's first playoff win probably made it the best day of my life.
What have you done since you've graduated?
I spent two years as a business analyst at the consulting firm McKinsey & Company getting an amazing real-world education and serving our federal government and tech clients on a variety of topics (and trying to recruit more Bulldogs to the office!). This year, I'm doing a secondment from McKinsey with the Atlanta Committee for Progress to manage an exciting workforce development initiative led by the mayor, several CEOs of Atlanta's biggest companies, and Atlanta Technical College.
What are you most passionate about?
Improving the effectiveness of government institutions and their "customer service" to taxpayers (yes, I know it may seem like a boring passion).
What advice would you give to graduating seniors and recent graduates?
Networking never stops, even after you get your first job. Always, always, always work on building and strengthening your network.
https://alumni.uga.edu/wp-content/uploads/alex.png
427
641
UGA Alumni
https://alumni.uga.edu/wp-content/uploads/uga-alumni-nba-1.png
UGA Alumni
2019-01-10 10:52:49
2019-07-02 13:07:10
Young Alumni Profile: Alexandra Edquist (AB '16, MA '16)