20 Questions with ENO's Parker Browne on National Hammock Day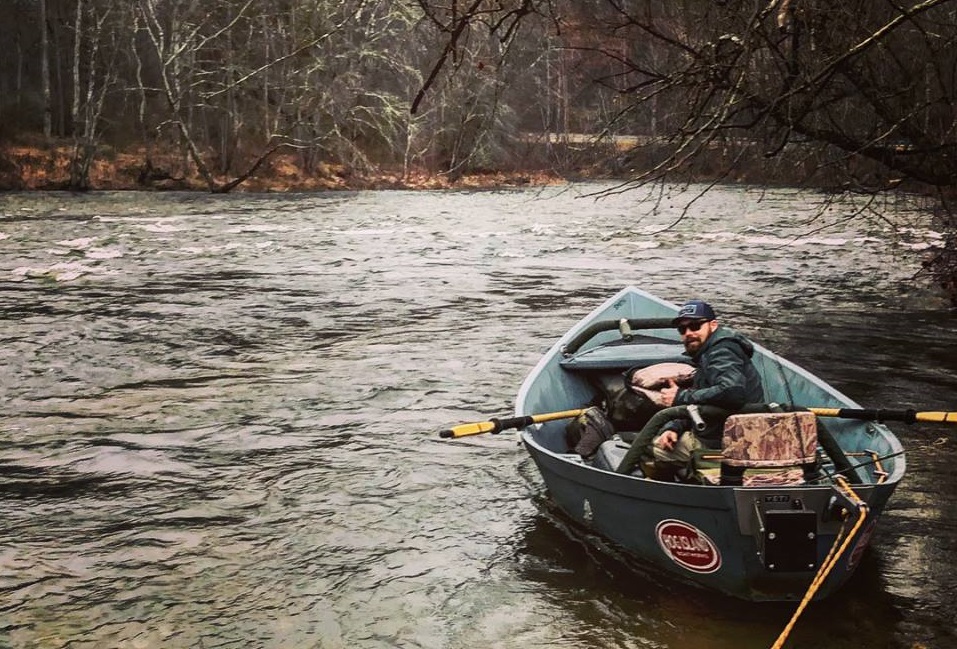 July 22 is National Hammock Day–a day to celebrate the simple art of relaxation in the great outdoors. In honor of this holiday, we checked in with UGA grad Parker Browne (BBA '08), the international sales manager for Eagles Nest Outfitters, Inc. (ENO) in Asheville, to learn more about him and his path since graduation. Parker is originally from Tifton, Georgia, and earned a bachelor's degree in management from the Terry College of Business.
---
Why UGA?
Two reasons:
1) My paternal grandparents met while attending UGA (Billie Gaskins Baker and Louis Davis Browne). So, as many students could say, it runs in the family.
2) The caliber of the school. What better in-state school is there?
Favorite memory as a student?
Sitting on the front porch of the old Jittery Joe's Roasting Plant, discussing music and books with my close friends.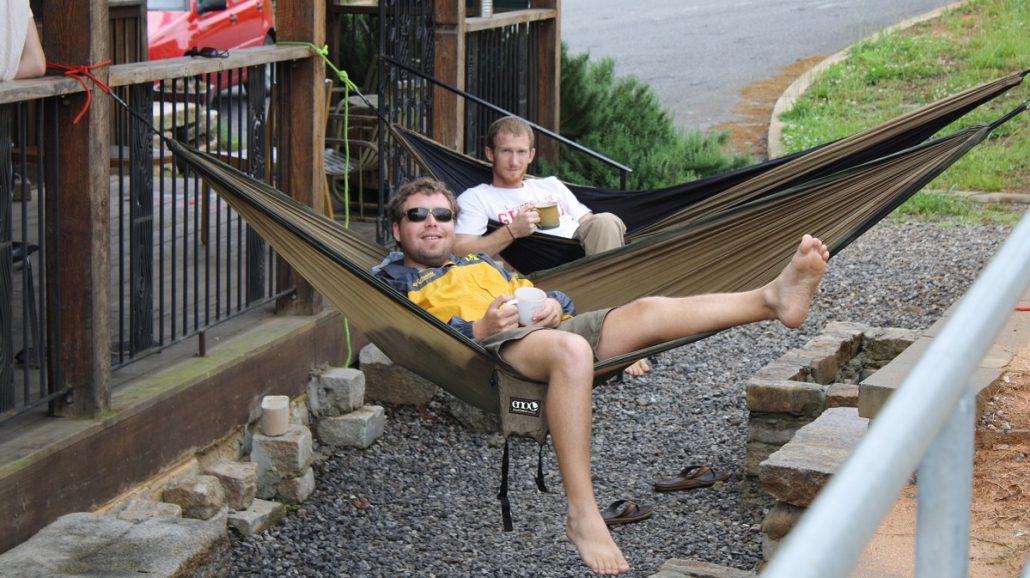 After graduation, what was your first job?
Vail Resorts lift operator, then security.
What has been your career path since that point?
After the seasonal jobs, I got into sales. I started with Grassroots Coffee Company, then Agilum Healthcare Intelligence. After that, I combined my sales experience with my passion for the outdoors, and landed my first professional job in the outdoor industry with YETI.
What is ENO?
Twenty years ago, ENO became the catalyst that sparked the hammocking counter-culture. With the creation of the DoubleNest Hammock, and the first ever hammock suspension system, ENO revolutionized hammocking and cultivated a tribe of nomadic adventurers across the US (and now globally!).
What do you do for ENO?
As the international sales manager, I manage and cultivate the relationships with our international distributors.
What is great about working for ENO?
I have been a fan of their product since my days at UGA. Now I get to sell something I believe in, as well as travel globally and get exposed to different cultures and economies.
Why do you think people enjoy hammocks so much?
As lives have gotten more complicated and connected, we need a way to relax. What better way than in a hammock? ENO made the process of set up and take down easy (less than a minute).
Where is the craziest place you've seen someone take a hammock?
One of my recent favorites is a group that built their own hammock stand out of bamboo and slept on a sandbar in the middle of the ocean in Hawaii. I also love all of the epic shots we get from the National Parks, a cause close to the heart of ENO.
What is your favorite ENO product?
It's still the DoubleNest Hammock and Atlas Straps.

OK, so transitioning to a little about UGA and Athens … who is a UGA grad that inspires you?
Alton Brown (AB '04)
What makes you most proud to be a Georgia Bulldog?
The connections I've made with Bulldogs across the U.S.
Have you maintained a connection to UGA since graduation and if so, how?
I come back a few times a year, and try to get home for at least one football game each season.
Favorite place to eat in Athens:
Favorite book:
Favorite movie:
The Big Lebowski
Favorite musician/band:
Favorite podcast:
The Dollop or WTF with Marc Maron
If you had $1 million to donate to UGA, what would you help fund?
Sustainability research in food production/agriculture
If a student was interested in doing something like you in the future, what advice would you give them?
Start in retail. Working for a local business (like Half-Moon Outfitters) will get you exposure to the terminology and 'feel' of the outdoor industry. It is also a great way to network with people from the industry, which is the easiest way to get a foot in the door!
https://alumni.uga.edu/wp-content/uploads/Parker-Browne-in-Hammock-Feature.jpg
423
1217
Elizabeth Elmore
https://alumni.uga.edu/wp-content/uploads/uga-alumni-nba-1.png
Elizabeth Elmore
2019-07-22 06:00:37
2019-07-19 15:15:55
20 Questions with ENO's Parker Browne on National Hammock Day