The UGA Alumni Association is proud to partner with the Office of Admissions to provide opportunities for alumni and friends to support the recruitment activities taking place at the university.
Represent UGA at a College Fair
UGA attracts students from across the United States and the world. Consider volunteering to educate high school students in your area about the UGA admissions process. The UGA Alumni Association offers several training sessions to familiarize interested volunteers with the admissions process and frequently asked questions.
Training takes place in late summer
College fairs are held in the fall and spring
Write Accepted Students in Your Area
UGA's "Give That Dawg a Bone" card writing campaign is a great way for alumni to encourage high school students to choose UGA. Each campaign runs from mid-December through early April.
Volunteers are needed to host local receptions for admitted students. Alumni can help students learn more about UGA and directly improve their likelihood to enroll.
These events are held in the spring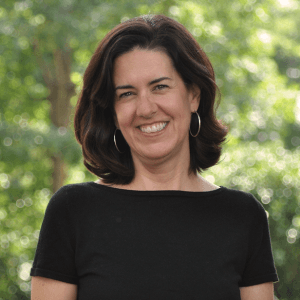 To volunteer as a college fair representative and/or write to accepted students, please complete this form. Questions? Email Susan Byus.
Susan Byus serves as a regional admissions officer for UGA's Office of Undergraduate Admissions and is located in Athens. She is responsible for student recruitment in Cherokee, Cobb and North Fulton counties. Susan also focuses on engaging alumni through a variety of volunteer opportunities including the Give That Dawg A Bone card writing campaign to admitted students, an Evening with UGA events, and alumni volunteer training.
Susan began her career at UGA serving as the director of alumni relations and student leadership for the College of Family and Consumer Sciences. Prior to UGA, she worked in both admissions and alumni relations at secondary and post-secondary institutions.