If you have any questions or concerns that are not addressed below, please call (706) 542-2251 or email alumni@uga.edu.
How do I become a member of the UGA Alumni Association?
Graduates are automatically considered "members" of the UGA Alumni Association and no dues are required.
We encourage all graduates to advance the academic excellence, best interests, and traditions of the University of Georgia by making annual gifts to the Georgia Fund.
I am not a UGA graduate, but want to be involved with UGA Alumni Association activities. Does the UGA Alumni Association offer affiliate memberships?
We do not offer memberships to non-graduates at this time. In lieu of membership, we encourage individuals to make regular donations to the Georgia Fund in support of student scholarships at UGA. Georgia Fund donors are frequently invited to UGA Alumni Association events and receive many of the same communication pieces as degreed alumni.
What are the benefits of being involved with the UGA Alumni Association?
Connecting with the university and networking with fellow alumni is a primary benefit of UGA Alumni Association involvement. The UGA Alumni Association serves UGA's nearly 300,000 living alumni to help them stay involved with their alma mater through a variety of programs, events and services.
I am a Life Member. What happened to my membership?
Life members retain their distinction as an exclusive group within the UGA Alumni Association and are afforded special status with opportunities for greater involvement in UGA and Association activities. Call (706) 542-2251 for more information.
Can I still become a Life Member?
No. At this time, Life Memberships are reserved for life members who committed before July 1, 2010.
I've moved - how do I find out about local UGA events?
First, visit alumni.uga.edu/myinfo and ensure that the university has your updated contact information. Please note that email communications depend on your preferred primary mailing address. If you have questions about your alumni record, please call (706) 542-2251 to speak with a UGA Alumni Association representative.
After you have confirmed that your contact information is updated, visit alumni.uga.edu/chapters to locate your local alumni chapter. If the chapter is hosting events, they will be listed on the chapter Web page. Don't forget to also connect your local chapter on Facebook!
I am a student. What opportunities are available for me?
Students have an opportunity to get involved with the UGA Alumni Association while still enrolled at UGA. Students are encouraged to join the Student Alumni Association and seniors are encouraged to make a Senior Signature gift of $50. Email Jackie Bokor for more information.
How can I get an official membership card?
To request a membership card, simply call (800)606-8786 or email alummshp@uga.edu. Please be sure to provide your full name (including maiden) and class year(s).
Why do I not receive email or mail from UGA?
The most likely reason for this is that your information is not up-to-date with the university. Visit alumni.uga.edu/myinfo to provide UGA with your most current contact information. Please note that email communications are based on your preferred primary mailing address. Still have questions – call us!
Athens Alumni Office
Wray-Nicholson House
298 S. Hull Street
Athens, GA 30602
(706) 542-2251 | (800) 606-8786
alumni@uga.edu
Atlanta Alumni Center
Live Oak Square
3475 Lenox Road NE, Suite 870
Atlanta, GA 30326
(404) 814-8820
ugaatl@uga.edu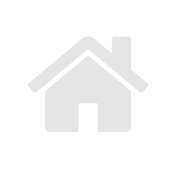 Update your info with us to stay informed of events and other fun stuff happening close to you.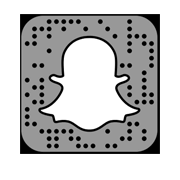 Add us on Snapchat by snapping a pic of the snapcode above or by searching for the username @ugaalumniassoc. We cover UGA events on campus and beyond. Be one of the first to follow! This is your window back to Athens.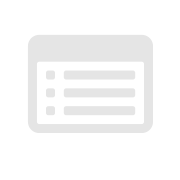 View the latest issue of the Bulldog Bulletin, the monthly e-newsletter of the UGA Alumni Association
Share your latest news and accomplishments
Connect with fellow alumni using the UGA online directory The University of Georgia Foundation is registered to solicit in every state and provides state specific registration information at ugafoundation.org/charity