The power of podcasts: inside the minds of UGA alumni and students
Find an escape from your daily routine with these podcasts created by some of the most influential minds (who just happened to attend UGA). Whether you are seeking inspiration, education or entertainment, there's a reason podcasts are becoming a cultural staple: there's something for everyone.
Visit Grady College of Journalism and Mass Communications' Alumni Who Podcast Pinterest page for a comprehensive list of alumni-affiliated podcasts.
Society & Culture
Armchair Expert // Monica & Jess Love Boys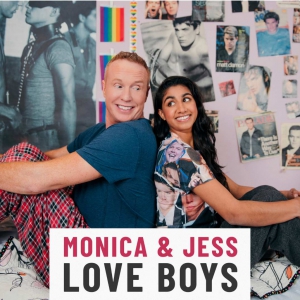 Image: Monica & Jess Love Boys
Dax Shepard's podcast, Armchair Expert, is co-created and produced by UGA alumna Monica Padman (AB '09, AB '09). It celebrates the "messiness of being human" and has been a popular listen since it premiered in 2018. In mid-February, Armchair Expert began a series called Monica & Jess Love Boys, which follows the dating life of Monica (in the straight community) and Jess (in the gay community). Although they date in different scenes, the pair encounters similar issues in individual and societal patterns.
Therapy for Black Girls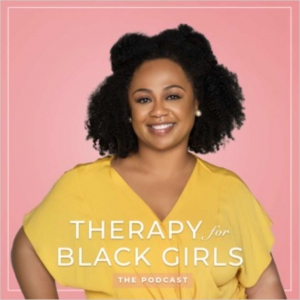 Image: Stitcher
Therapy for Black Girls is a weekly chat about mental health, personal development and the decisions we make to become the best versions of ourselves. Host Joy Harden Bradford (PHD '06) is a licensed psychologist who discusses mental health trends and tips.
The Bitter Southerner Podcast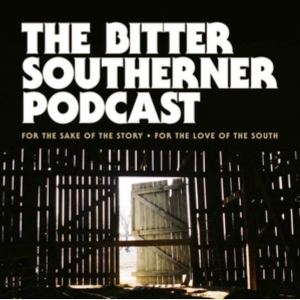 Image: The Bitter Southerner
In each episode, Chuck Reese (ABJ '94) paints a true picture of the South by exploring Southern culture and the South's contributions to American life. The podcast tells the stories of people and organizations that don't fit into Southern stereotypes.
The Melanin Mix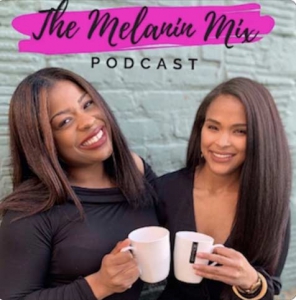 Image: Apple Podcasts
The Melanin Mix is hosted by Amber Broughton (BSHP '17) and Karly Smith (BBA '17). Each Monday, they discuss a variety of topics, including adulthood, relationships, social media, beauty standards, and some of their craziest life experiences.
99% Invisible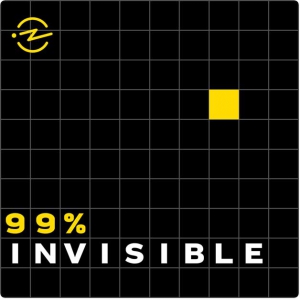 Image: Apple Podcasts
Have you ever wondered why there's so little shade in Los Angeles? Or the origin of the fortune cookie? In 99% Invisible, Roman Mars (M '96) delves into topics such as design and architecture that largely go unnoticed but have an impact on our world.
Stuff You Should Know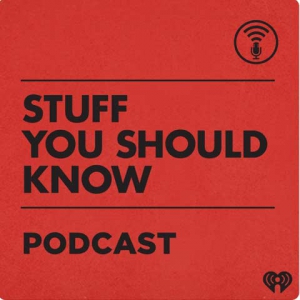 Image: Apple Podcasts
Co-hosts Chuck Bryant (AB '95) and Josh Clark know a little about a lot of things. On this podcast, the two get to the bottom of odd questions.
Between The Lines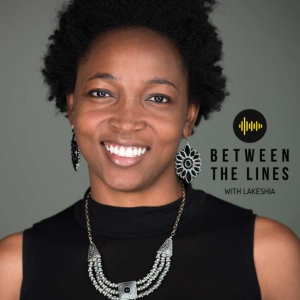 Image: Apple Podcasts
On Between the Lines, Lakeshia Poole (ABJ '05) analyzes the latest reads, news stories, TV, and film.
Sports
The Steam Room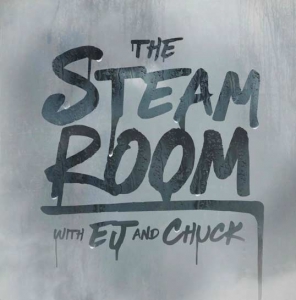 Image: Apple Podcasts
Ernie Johnson (ABJ '78) and former NBA great Charles Barkley host The Steam Room, a Turner Sports podcast covering new topics in the NBA as well as current events, pop culture and local news. Johnson is an iconic sports media personality best known as the host of Inside the NBA on TNT. Fun fact: Johnson delivered UGA's 2017 commencement address.
The Game Changer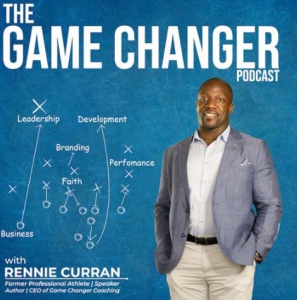 Image: Apple Podcasts
The Game Changer with Rennie Curran (BBA '17) shares the latest insights on leadership and personal development. Curran's podcast tells listeners how to take their game to the next level in sports, business and life.
Illegal Motion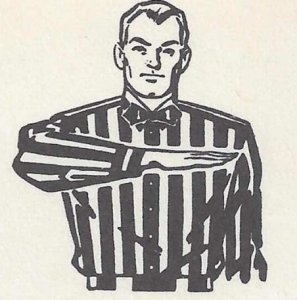 Image: Apple Podcasts
Illegal Motion is a college football podcast from the perspective of Corey Burton (AB '06) and two other fellow fans. The trio discusses everything that surrounds the game they love.
33N83W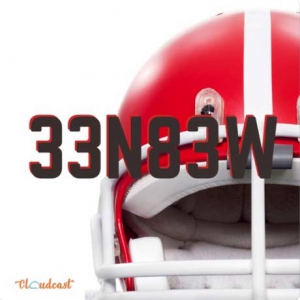 Image: Apple Podcasts
33N83W was created by San Diego Alumni Chapter President Tara Shah (AB '98) and is named for the coordinates of the UGA campus. The podcast features interviews with alumni, coaches and is perfect for the proud Bulldog fan.
Calling the Dawgs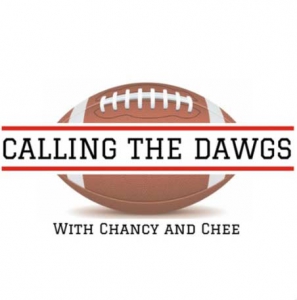 Image: Apple Podcasts
Lifelong Georgia fan Patrick Chancy (PHARMD '17) shares his commentary on UGA football on the podcast Calling the Dawgs.
The Hines Ward Show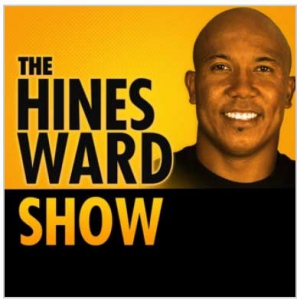 Image: Stitcher
Super Bowl XL MVP and former UGA Bulldog Pittsburgh Steeler, Hines Ward (BSFCS '98), teams up with Michael O'Neal to host The Hines Ward Show. The pair discusses what it's like to be a professional athlete and living a celebrity life post-football career.
Punt + Pass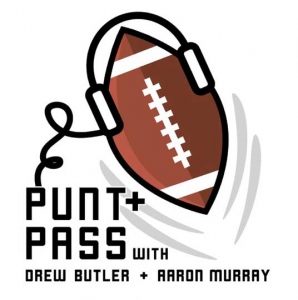 Image: Apple Podcasts
On Punt + Pass, former UGA football players Drew Butler (ABJ '11, MS '13) and Aaron Murray (BS '12) break down college football match-ups across the SEC. The podcast brings the pair's unique perspective and personal stories to the table to give college football fans all they need to know about college football. Each week, the podcast features a special guest.
News and Politics
20/20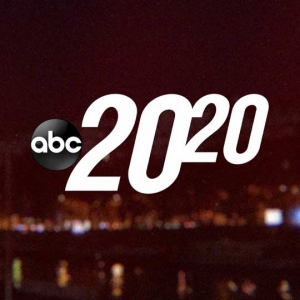 Image: Apple Podcasts
ABC's 20/20 features "interviews, hard-hitting investigative reports, exclusives, compelling features and medical mysteries." Amy Robach (ABJ '95) is the co-anchor of 20/20 and has conducted many headline interviews and reports across ABC News. She is well-known for her role on "Good Morning America." Fun Fact: Robach delivered UGA's 2015 commencement address.
Inside Edition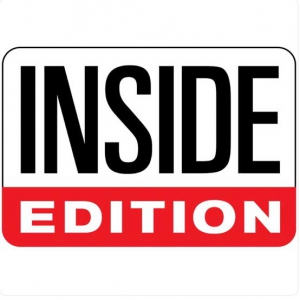 Image: Apple Podcasts
Award-winning anchor Deborah Norville (ABJ '79) is the host of  Inside Edition, the longest-running and top-rated daily news magazine audio podcast. Through Inside Edition, Norville exposes the truth with behind-the-scenes coverage of top national stories, human-interest stories, celebrity and pop culture features, exclusive interviews and hard-hitting investigations.
PeachPod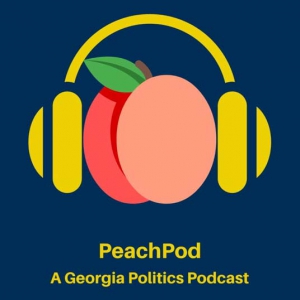 Image: Apple Podcasts
If you're a Georgia politics junkie, then this is the podcast for you. UGA grads Kyle Hayes (BSED '12, AB '12) and Luke Boggs (AB '15, AB '15) along with Megan Payne host PeachPod, a Georgia-perspective political podcast that aims to inform people about the world around them. Hayes and Boggs have backgrounds in politics from their studies at UGA and experience in local Georgia politics.
Left Spin Right Spin



Image: Left Spin Right Spin
If you're searching for a way to understand today's debate from both sides, then consider listening to Jonathan Wetherbee (AB '12), who explores both sides of the news on Left Spin Right Spin. The podcast helps listeners grasp a more thoughtful understanding of the news.
Words Matter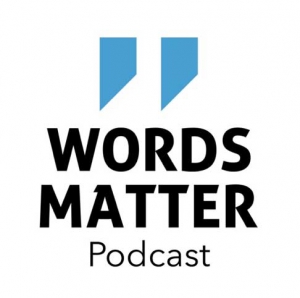 Image: Apple Podcasts
Katie Barlow (ABJ '11) is the host of Words Matter, a podcast that covers the changes in American politics and the importance of facts in today's political arena. Along with co-host Joe Lockhart, Barlow explains recent events in historical context.
VOTEHER Podcast with Jen Jordan and Mara Davis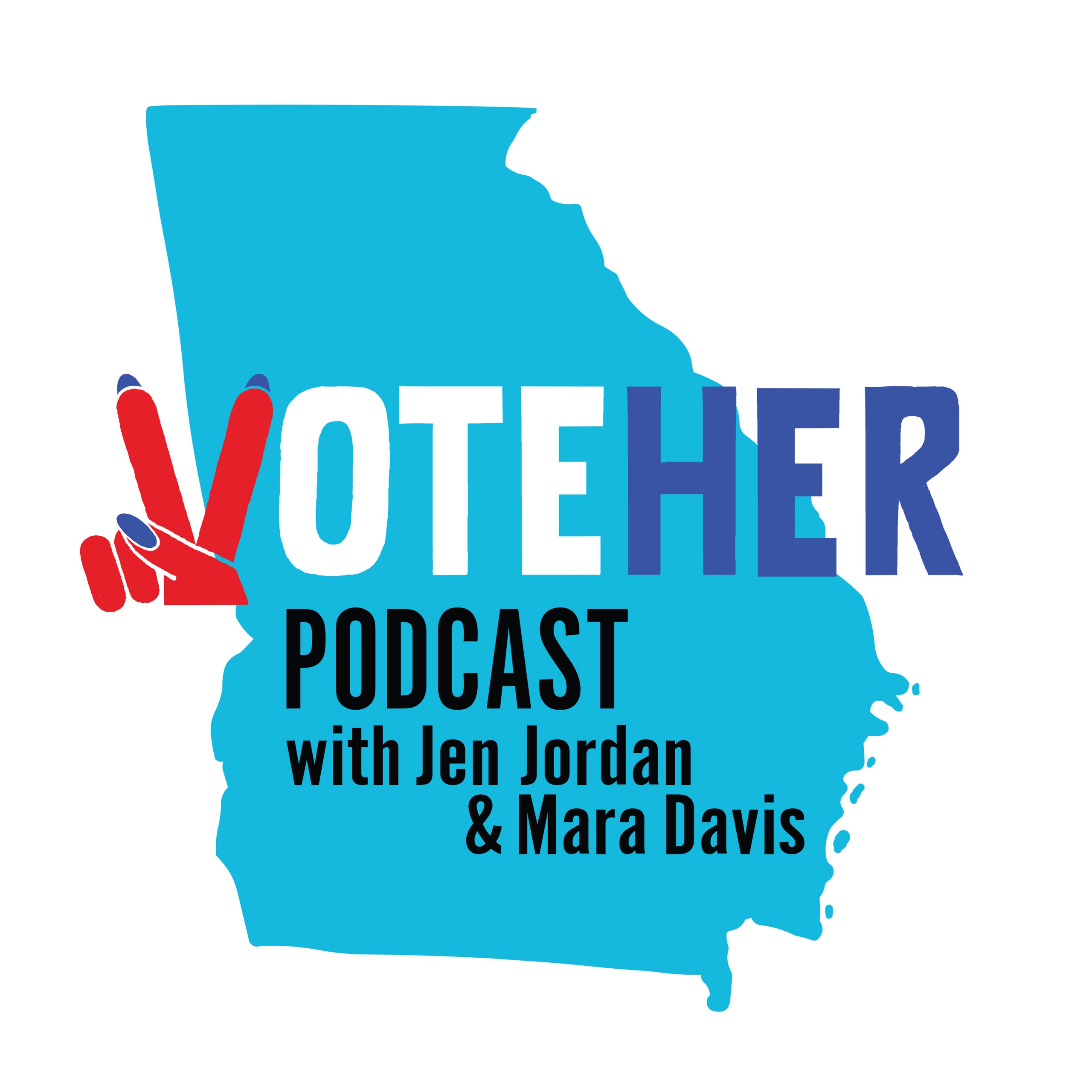 Image: Apple Podcasts
VoteHer is a weekly podcast where Jen Jordan and Mara Davis talk Georgia Politics and beyond with a side of snark and southern sass.
Business
Brown Ambition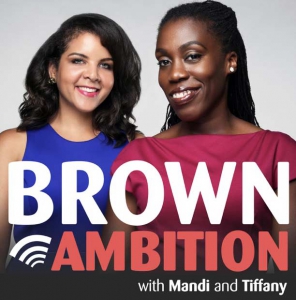 Image: Apple Podcasts
Brown Ambition is a weekly podcast that discusses life, career, and building wealth. It is hosted by Tiffany Aliche and Mandi Woodruff (ABJ '09), executive editor of MagnifyMoney.com and former personal finance reporter for Yahoo Finance.
The Journey with Blue



Image: The Journey with Blue
On The Journey with Blue, Michelle Blue (BBA '13) shares inspiring stories of entrepreneurs, including herself. The podcast shares the tools and resources to help grow a business and the importance of wellness as an entrepreneur.
What's Your Story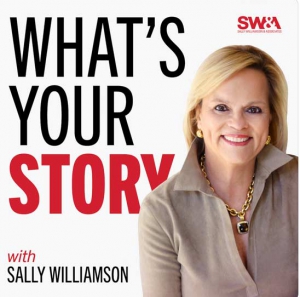 Image: Apple Podcasts
Master storyteller Sally Williamson (ABJ '83), founder and president of Sally Williamson & Associates, shares stories of successful business leaders on her podcast, What's Your Story. The podcast shows how storytelling can be used to motivate, position a brand, and make points that are repeatable and memorable. Fun fact: Williamson's business has been on the Bulldog 100.
Minding My Black Business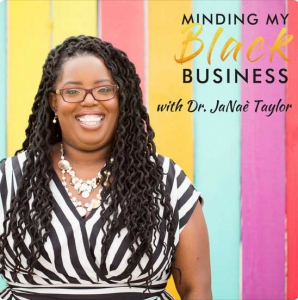 Image: Apple Podcasts
Started by JaNaè Taylor (Med '03, PhD '07), Minding My BLACK Business was created for black entrepreneurs and discusses the obstacles they experience on the road to self-employment. This professional and personal podcast creates a space for black entrepreneurs to turn to when they're experiencing self-doubt, stress and worry. Fun fact: Taylor was a UGA 40 Under 40 honoree in 2018 and has been  featured in Georgia Magazine.
Make Me Known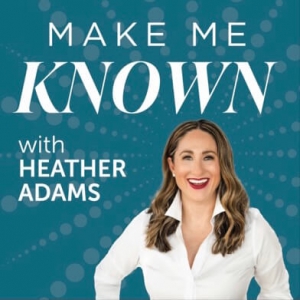 After launching Choice Media Communications, Heather Adams (ABJ '98) started her own podcast, Make Me Known. Each week, Adams interviews guests and shares professional insights about communications, entrepreneurship, empowering women and leadership.
Food
The Alton Browncast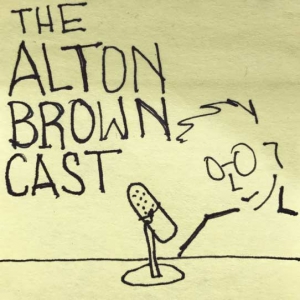 Image: Apple Podcasts
Celebrity chef and TV personality Alton Brown (AB '04) hosts The Alton Browncast, which is known for its down-to-earth conversations with famous chefs, authors, scientists and makers.
Entertainment
Skytalkers


Image: Apple Podcasts
Introducing the Star Wars podcast that you never "Chew" you needed: Skytalkers. Caitlin Plesher (AB '15, AB '15) is truly one with the Force. She and co-host Charlotte Errity discuss all things Star Wars on this bi-weekly podcat – from films and TV shows to novels and character analysis.
Bubbly Sesh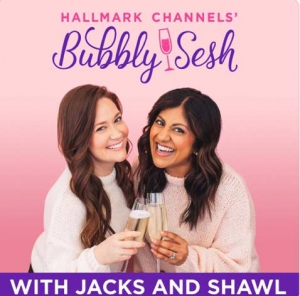 Image: Apple Podcasts
The Bubbly Sesh is the official Hallmark Channel podcast and is hosted by Jacklyn Collier and Shawlini Manjunath-Holbrook (ABJ '05). The podcast breaks down Hallmark movies and explores relationships and movie-making.
The Crossover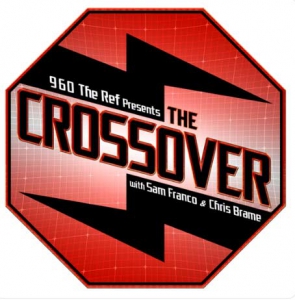 Image: Apple Podcasts
Chris Brame (ABJ '98) co-hosts The Crossover, which touches on just about everything in Athens: local and national news, sports, pop culture and more.
Hear-Tell



Image: Grady College of Journalism and Mass Communication
Hear-Tell is a narrative nonfiction podcast that features writing from UGA students, alumni, faculty and lecturers in Grady's Low-Residency MFA in Narrative Nonfiction program. André Gallant (MFA '17) is the host, producer and a graduate of the program.
The Paste Podcast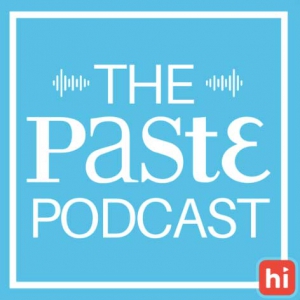 Image: Apple Podcasts
On the Paste Podcast, Josh Jackson (ABJ '94) and Allison Keene cover movies, TV, music, comedy, games, books, comics, drinks and politics. The podcast features interviews with artists and exclusive live musical performances.
Comedy
FOGO: Fear of Going Outside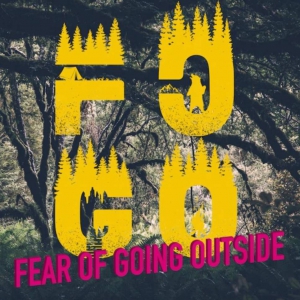 Image: FOGO: Fear of Going Outside
FOGO: Fear of Going Outside is a nature show hosted by Ivy Le (AB '05). She seeks answers to questions about nature through her personal and humorous adventures.
Law
The Great Trials Podcast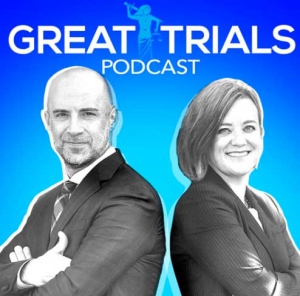 Image: Apple Podcasts
Great Trials Podcast takes listeners behind the scenes of America's greatest trials with acclaimed trial lawyers Yvonne Godrey (JD '11) and Steve Lowry. The podcast is a series of laid-back conversations including interviews with top trial lawyers.
Lifestyle
Gals on the Go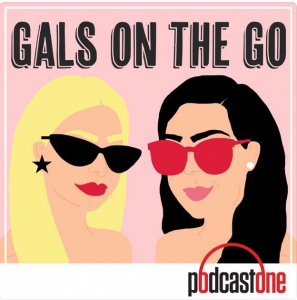 Image: Apple Podcasts
What's it like to be a full-time college student and an influencer? Third-year UGA student Danielle Carolan and recent graduate Brooke Miccio (BBA '19) will give you the inside scoop on Gals on the Go. Carolan has 258,000 Instagram followers and 506,000 subscribers on YouTube. Miccio has 87,000 Instagram followers and 211,000 YouTube subscribers. Their lifestyle podcast covers everything from productivity tips to travel stories.
Unladylike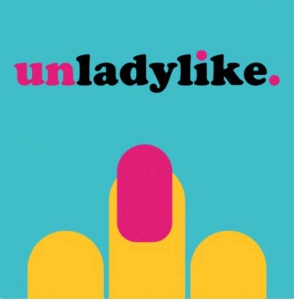 Image: Apple Podcasts
Join Cristen Conger (ABJ '06) and Caroline Ervin (ABJ '06) on Unladylike, a podcast about all things gender-related. These two are paving a path to help women better understand their identities and face the underlying injustices women face.
Grown Ass Dating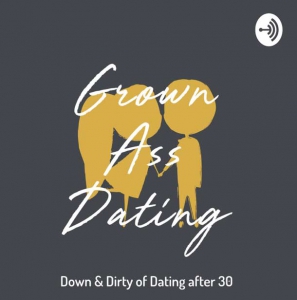 Image: Apple Podcasts
Rendi Moore (BSW '05, MSW '07) and LeShaundra Cordier (BS '04, MPH '07) are two complicated, single women who share their truths about dating over 30 on Grown Ass Dating. The two help listeners overcome obstacles, avoid dating pitfalls and find dating inspiration and guidance.
That Sounds Fun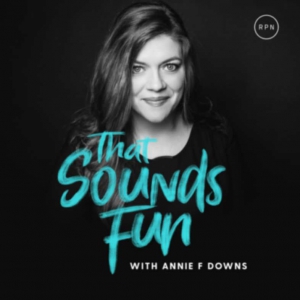 Image: Annie F. Downs
Released on Mondays and Thursdays, That Sounds Fun features discussions about Annie Downs' (BSED '02) favorite things, favorite people and anything coming under the umbrella of "that sounds fun." Downs is a best-selling author and nationally known speaker.
Why or Why Not with the Watsons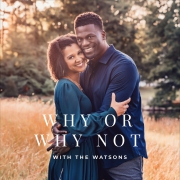 Image: Apple Podcasts
Why or Why Not with the Watsons features first-round draft pick and Super Bowl Champion Benjamin Watson (BBA '03) and his wife Kirsten Watson (BBA '03). Benjamin and Kirsten have decided to give you a behind the scenes look at their marriage and parenting journey in this weekly podcast.
https://alumni.uga.edu/wp-content/uploads/Podcast-Cover-Image-Reduced-scaled.jpg
1707
2560
Erin Geoghan
https://alumni.uga.edu/wp-content/uploads/uga-alumni-nba-1.png
Erin Geoghan
2020-04-15 15:45:08
2021-08-16 09:45:58
The power of podcasts: inside the minds of UGA alumni and students