To foster a lifelong commitment to the University of Georgia, Women of UGA creates opportunities for personal and professional development, instills a spirit of giving, and invests in the future of the University, its students and its alumnae.
Programming – Create a sense of community among women with ties to UGA, allowing them to connect with one another and establish relationships.
Mentorship – Provide programming for women that develops their skills and empowers them to achieve personal and professional goals.
Philanthropy – Raise funds and awareness for the Women of UGA Scholarship Fund.
In spring 2018, Women of UGA launched a new series called Mentorship Mondays, an intimate professional development breakfast series for alumnae. Participants have the opportunity to hear from notable graduates, build their networks, and gather tips to take their careers to the next level. In 2019, we opened with an evening networking reception at Vino Venue on January 28. The four morning events took place at the CRI Event Center in Atlanta.
Did you miss it? Sign up for the Women of UGA Listserv to be the first to hear about fall sign-ups for Mentorship Mondays.
Cheri Levy (BSED '97)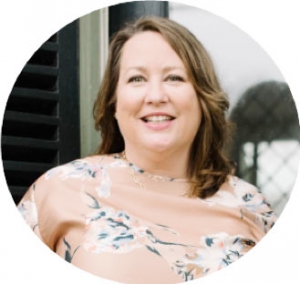 Cheri and her husband created Bulldawg Illustrated, a publication that covers UGA sports and the lifestyle of being a Georgia Bulldog, and Guide2Athens, and runs The Southern Coterie. Cheri serves on the University of Georgia Alumni Association board of directors.
Sirmantha Ellison (BBA '00)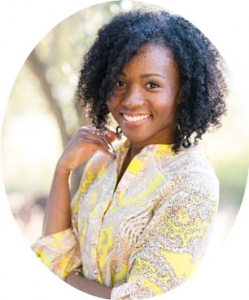 Sirmantha Ellison created her custom design company Paper Parfait in 2011. As her offerings grew beyond paper goods, she rebranded as To Sir With Love  to combine custom invitation design and the delight of gift giving with intentionality and exquisite presentation.
Courtney Khail (BFA '07)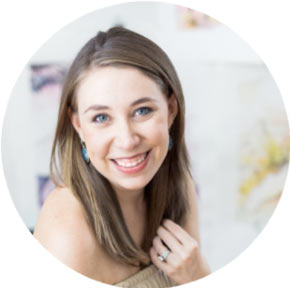 Courtney Khail is a contemporary artist working primarily in watercolors and ink and explores her fascination with the metaphorical talents of flowers. Various publications and websites featured her including The Atlanta Journal Constitution, The Food Network, and CommonCreativ ATL. Creative loafing magazine vote her "Atlanta's Best Emerging Visual Artist" in 2017, and in 2018 the Georgia Council for the Arts commissioned Khail to create a custom painting for the First Lady of Georgia, Sandra Deal.
CHRISTIE SHEPARD (BSFCS '95)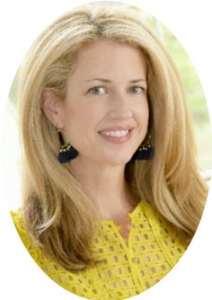 Christie's career has spanned working in the NY fashion industry, retail buying, launching an upstart beauty brand and overseeing the marketing strategy of an established home textile company. Dear Keaton is her second entrepreneurial venture. She co-founded a successful Atlanta based salon/beauty retail business, Sugarcoat, in 2005 and sold it in December 2009.
AMANDA WILBANKS (BBA '09)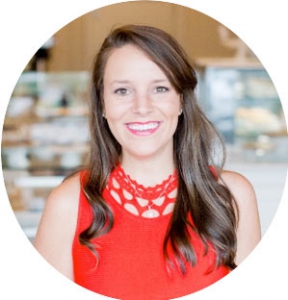 Amanda is the founder and CEO of Southern Baked Pie Company, headquartered in Gainesville, GA, with three beautiful retail bakery locations in Georgia and online partnerships with Dean & Deluca, Garden and Gun Mercantile, and Williams-Sonoma.
CHALY JO MOYEN (AB '93)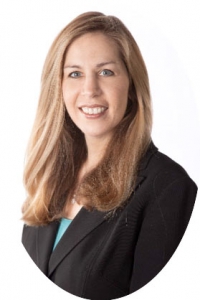 Chaly Jo Moyen is senior vice president, strategy, insights, and decision science for Coca-Cola North America.  In this role, she is accountable for establishing and translating key strategic priorities into a comprehensive and actionable plan to progress mid-and long-term sustainable growth. Prior to her current assignment, she served in multiple Vice President roles at Coca-Cola.  Before joining Coca-Cola, Chaly Jo worked in brand management for Procter & Gamble in Europe.  As the daughter of a Venezuelan immigrant, she also founded and ran a non-profit organization assisting Hispanic immigrant families.
Shondeana Morris (ABJ '92)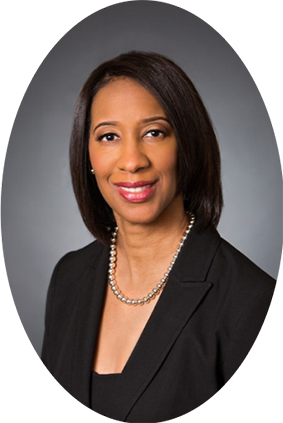 Judge Morris has a long and distinguished career in law from Assistant Solicitor in Atlanta to Deputy District Attorney in Fulton County, eventually being appointed to the DeKalb County State Court by Governor Deal in 2015. In 2016, the Georgia House of Representatives passed House Resolution 1271, recognizing Judge Morris "for her tireless contributions to the State of Georgia," and the Fulton County Board of Commissioners designated August 28, 2015 "Shondeana Crews Morris Appreciation Day." Women Looking Ahead News Magazine recognized her as one of "Georgia's Most Powerful and Influential Attorneys" (2011).
Debbie Carroll (MSW '93)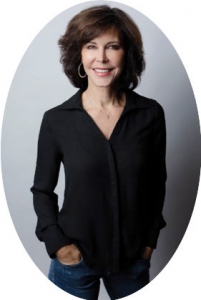 Debbie Carroll, Vice President of MusiCares® Health & Human Services, and in that role develops, implements, and oversees MusiCares' programs and services nationally. Under her leadership, MusiCares has succeeded in substantially increasing their programs and services. For the past five years the Nashville Business Journal's Women honored her with the Music Business Award. Carroll has received many awards and accolades throughout her career, such as the Communication Service Award through the Vanderbilt Bill Wilkerson Center in 2015.
Women of UGA Georgia Commitment Scholarship
Although the University of Georgia offers enrollment to students who are academically eligible, many of the most motivated, promising and gifted students cannot afford the cost of attendance. Over the course of four years, the cost of a college education can be a daunting barrier that some hard-working, deserving students simply cannot overcome. Even with access to the HOPE scholarship, Zell Miller scholarship and other financial aid, nearly half of all undergraduate students accrue $21,000 or more in educational debt from student loans.
To make a difference in the lives of those students who come after us, Women of UGA is working to establish a Georgia Commitment Scholarship that will be afforded to students through the Office of Student Financial Aid. The Women of UGA Affinity Group has committed to raise $50,000, which will be matched dollar-for-dollar by the UGA Foundation. As a new fund, it is up to us, the women of the UGA alumni community, to help build its foundation. The first scholarship will be awarded in 2019.
Laura Jalbert
(BSW '99, MSW '00)
President
Crystal Ivey
(MBA '14)
Vice President
Shontel Cargill
(BS '10)
Secretary
Brandie Park
(BSA '97)
Immediate Past President
Payton Anderson
(BBA '18)
Tunisia Cornelius
(BS '04)
Debbie Durrence
(BSED '98, EDD '04)
Audrey Lewis
(AB '07, ABJ '09, JD '10)
Anna Wrigley Miller
(AB '14)
Mandy Rodgers
(AB '08, ABJ '08)
Sarah Sprayberry
(BSA '95)
Caroline Stelling
(BSES '11)
Tiffany Wooten
(BA '11, MPA '15)
News about Women of UGA programs and events is shared via email, on this page and via social media. If you are not receiving UGA Alumni Association emails, visit alumni.uga.edu/myinfoto update your contact information with the university.
Women of UGA is a growing community of women affiliated with the University of Georgia. Women of UGA are interested in professional development, community service, and personal empowerment opportunities. For information about Women of UGA events, please email us at womenofuga@uga.edu.