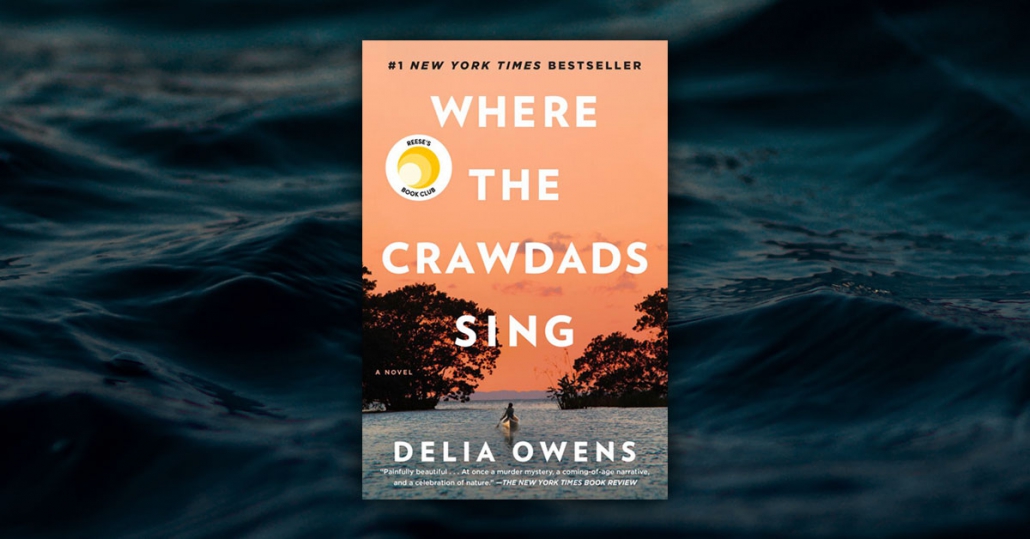 Check out "Where the Crawdads Sing" on National Book Day
For many of us, reading is a pleasure, but one too often forfeited for a Netflix binge or Instagram scroll. But September 6 is National Read a Book Day: a reminder to pour a cup of coffee and settle into your favorite reading nook.
When I fall out of the habit, the fastest way to reestablish my reading routine is a good book. A page-turning, can't-put-down, just-one-more-chapter book. I found one. This novel comes with a bonus: it's written by fellow Georgia Bulldog and best-selling New York Times author, Delia Owens (BS '71).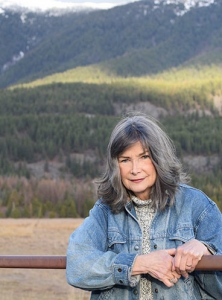 Owens's debut novel, Where the Crawdads Sing, is at once an exquisite ode to the natural world, a heartbreaking coming-of-age story, and a surprising account of a murder investigation.
I fell in love with the main character, Kya Clark. As Owens puts it: "Kya is every-little-girl and one in a million." She inspired both pity and awe and forced me to question my own survival instincts. Kya's deep love of the natural world sets her apart from typical fictional characters and urges readers to appreciate the nature that surrounds them. As one line of the story reads, "… Kya laid her hand upon the breathing, wet earth, and the marsh became her mother." Her journey to fulfill basic human needs, like companionship, pulls the reader along and satisfies through the end.
I finished the book on a flight. My airplane neighbor caught me wiping away tears. My failed discretion got more embarrassing when the tears (good tears!) kept free-flowing, yet I remained buckled into a middle seat. I told him the truth—that the book was really good—but also avoided eye contact until we parted ways at Hartsfield-Jackson Atlanta International Airport.
The Reviews
Do yourself a favor: read this book. If my recommendation isn't enough, please see below for critics' reviews.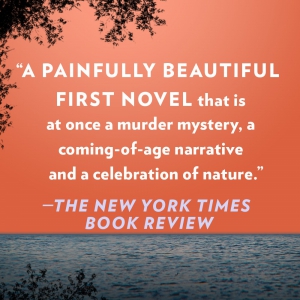 "The wildlife scientist Delia Owens has found her voice in Where the Crawdads Sing, a painfully beautiful first novel that is at once a murder mystery, a coming-of-age narrative and a celebration of nature…"
—New York Times Book Review
"Fierce and hauntingly beautiful … An astonishing debut."
—People Magazine
"Reminiscent of Barbara Kingsolver, this Southern-set period novel unfurls a whodunit against a typical coming-of-age tale, when a mysterious "Marsh Girl" becomes the primary suspect of a grisly crime."
—Entertainment Weekly
An Evening with Delia Owens (in Athens!)
On Friday, September 20, join alumni and friends for an evening with Delia Owens in the UGA Special Collections Libraries on campus. The auditorium in which Delia will speak is sold out, but an overflow room down the hall will live-stream her remarks. All attendees will have the opportunity to meet the author and have a copy of "Where the Crawdads Sing" signed ($25/person). The talk and Q&A will take place from 4-5 p.m. and the reception and book signing will be from 5-7 p.m.
More Bulldog Authors
Once you're back in the habit of reading, check out these Georgia Bulldog authors to find your next book:
https://alumni.uga.edu/wp-content/uploads/Delia_Blog_Feature.jpg
628
1200
Katie DeGenova
https://alumni.uga.edu/wp-content/uploads/uga-alumni-nba-1.png
Katie DeGenova
2019-09-05 14:28:10
2019-09-06 15:58:41
Check out "Where the Crawdads Sing" on National Book Day