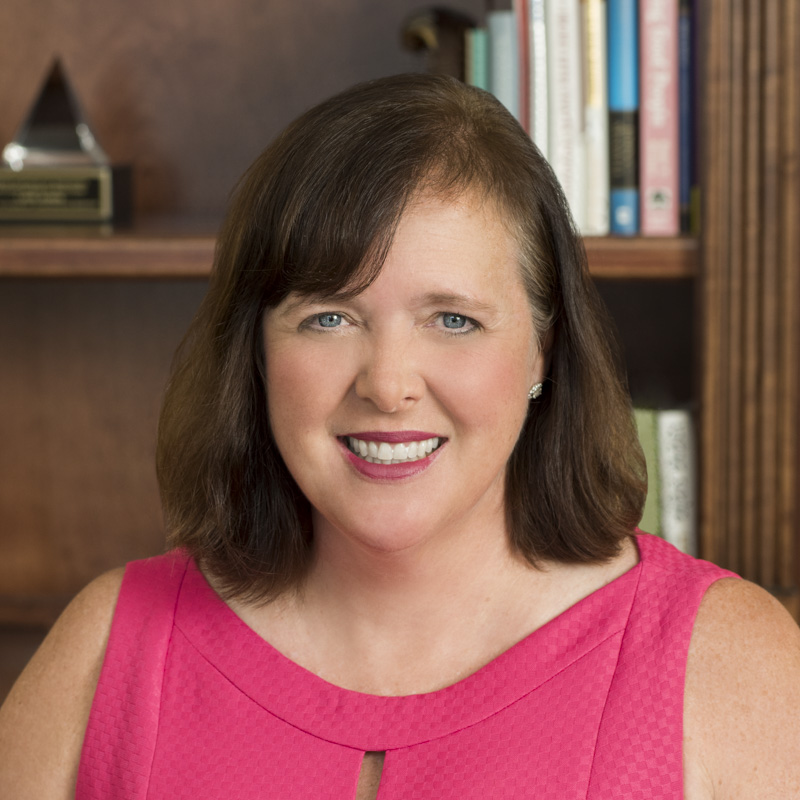 Meet Anne Beckwith, Secretary for the Women of UGA Leadership Council
Women of UGA's mission is to foster a lifelong commitment to the University of Georgia by creating opportunities for personal and professional development, instilling a spirt of giving, and investing in the future of the university, its students and alumnae. We recently got the chance to interview Anne Beckwith (BBA '90), secretary for the Women of UGA Leadership Council in order to learn more about her experience at UGA and what drives her to stay involved with her alma mater. Here's what she had to say!
Tell me about your time as a student here at the University of Georgia and what role the university played in preparing you for your future.
The University played such a large role in my life;  it's hard to narrow it down.  It's fall football Saturdays since I was 10, it's my friends, it's my husband, it kicked off my career, it gave me opportunities to reach beyond the skills I learned at home.  Some of it is little things, like attending a large reception at the President's home, so that the next time I was at a large gathering where I only know a limited amount of people, I was better prepared.  Some of it was larger things, like finding out what I was good at–I ultimately enjoyed a major that was not on my radar as a freshman.
Do you have a cause that you are passionate about? If so, how do you pursue this in your personal and professional life?
After my family and my dogs, UGA is actually one of my passions! I think it is an incredible resource for the State of Georgia and helps and binds people throughout the entire state.  Personally, I want to help UGA students to experience the  entirety of college – attending a university is more than just going to class, which you should go to class!!  It's socializing with your peers but also with adults. It's making good friends. It's learning to give a hand to those who need it. I personally feel strongly that as a successful UGA graduate, I should try to help others to have the space in their college lives to do those outside things, which I can do by increasing UGA's ability to address financial need. It's hard to do more than go to class when you are worried about your next meal or where you will sleep next week.
Why is the Women of UGA Leadership Council important to you?
Women of UGA has been personally enriching because I can see how we have raised money for an endowed need based scholarship and how we are creating events that keep women alumni in touch with their university. I think the new Cookies & Cocoa with Hairy Dawg was an amazing event that I can see being a family staple for decades. Meanwhile, our new Mentorship Monday series is personally and professionally enriching our more recent graduates.
What parting advice do you have for students who are trying to determine the best career path for them while at UGA?
Be open minded and don't be afraid to be bad at things the first, the second or the umpteenth time you try something. Go to events, even if you don't know any or many people there;  you already know everyone in your dorm room or apartment. Talk to people and ask questions; this can be professors, the Career Development Center, people you meet at the events, etc.  
To learn more about Women of UGA, visit alumni.uga.edu/womenofuga and connect with the council on Instagram.
https://alumni.uga.edu/wp-content/uploads/Anne_Beckwith_Web.jpg
800
800
Claudia Miller
https://alumni.uga.edu/wp-content/uploads/uga-alumni-nba-1.png
Claudia Miller
2018-04-18 10:05:46
2019-08-05 11:45:02
Meet Anne Beckwith, Secretary for the Women of UGA Leadership Council