When Todd Rose graduated from UGA, he packed his bags and headed to Salamanca, Spain. The International Business major and Spanish minor, enjoyed the Spanish classes he had taken throughout college, so when an opportunity to study in Spain presented itself, he jumped. His time there would prove to be full of adventure, but it wasn't the first adventure. The Poughkeepsie, NY native's father moved the family to Charlotte when he was in high school, and when it was time to choose a college, he selected a school that he admits he did not know much about. Looking back, he knows that taking a chance on Georgia was worth it, because of all of the "dynamic, diverse, engaging individuals" that he encountered on campus. Today, as president of the UGA Alumni Association's Charlotte chapter, he helps to create fun and meaningful experiences for fellow Bulldogs.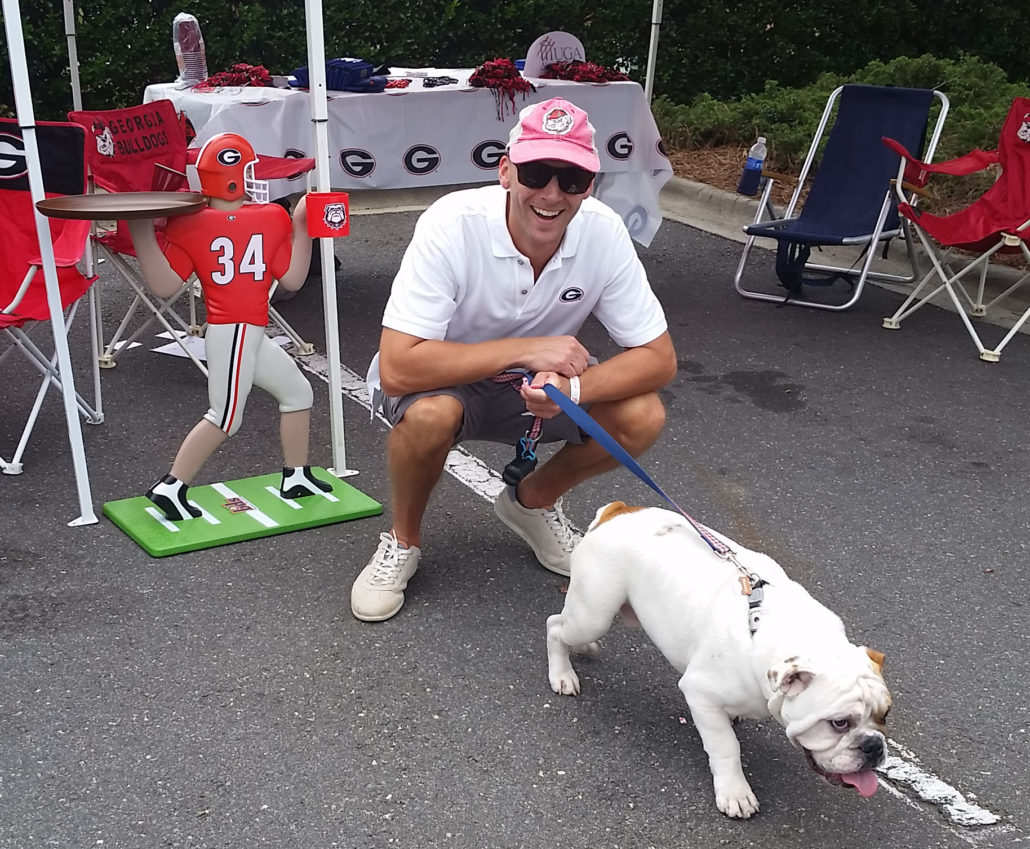 What made you choose to go to school at the University of Georgia?
I didn't know much about the university until someone I went to high school told me about it. My first day on campus was the day that Tennessee defeated Georgia in this crazy game in 1992. I was unprepared for the level of emotion that the campus put into a football game– it was as if they lost a major war. That was very informative as to what kind of emotional roller coaster football would bring. I was also in awe of the beauty of the campus and the people on it. One of my favorite things to do was going to The Grill downtown– it embodied an interesting mix of people.
What are you up to now?
I'm a financial adviser with my own firm called Blakeney Financial Group. I handle investments, retirement planning and walk my clients through their financial reality and future. We have a team of six advisers that work together. I do international visitor liaison work with the State Department, so my Spanish and international business background definitely comes in handy. I had an affinity for Spanish and learning languages, and I have used it in every job since graduating. I have Spanish-speaking clients now. The two jobs are totally different, but they're complementary.
How did you get involved with the UGA Alumni Association?
It was quite a while before I got involved with the Alumni Association. After graduation I went to a program through Augusta State University in Salamanca, Spain, and after coming back from Spain, I moved around a bit. I lived in California, I traveled with a theater company. I came back in Charlotte in 2006, and that was when I decided to get involved with the Alumni Association. There was a need for people to put in time and energy in terms of giving alumni a positive experience outside of Athens, and I really liked the people. I thought it was a good way to be involved with UGA in a way that I didn't know about before.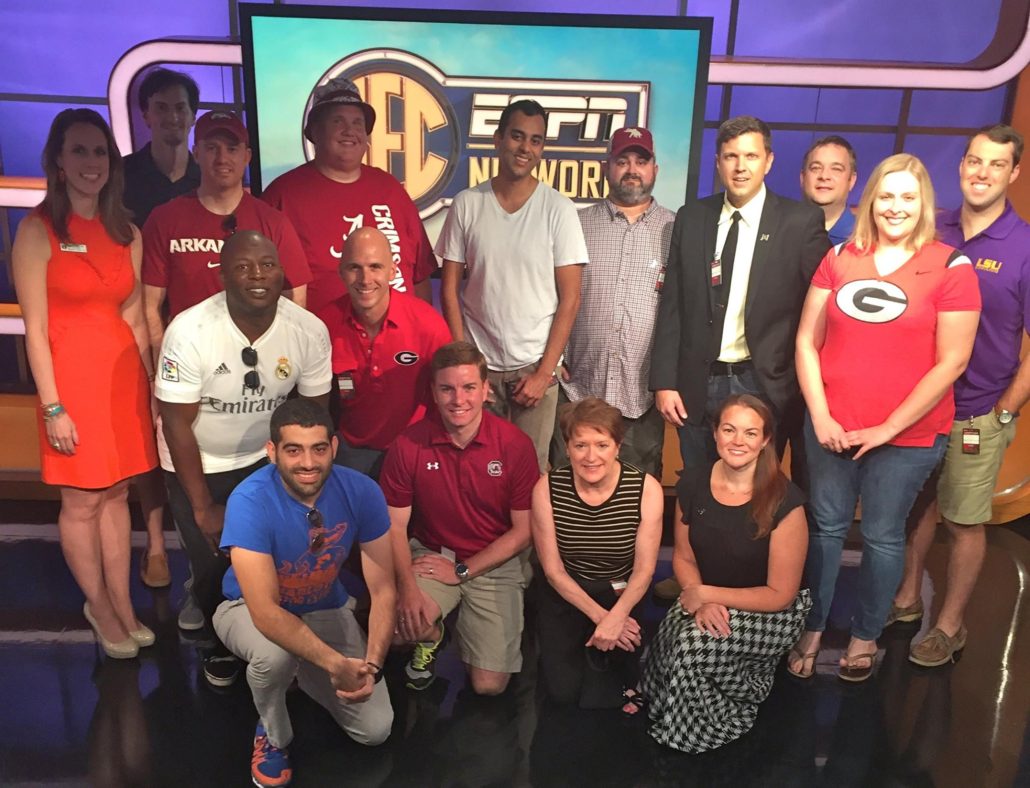 What event with the Charlotte chapter are you most proud of?
I became the chairman of the SEC Alumni Bash for Charity. It's where all of the local SEC alumni get together to kick off football season, and I helped get it into its current format. We've raised a lot of money for charity and generated goodwill among the community in Charlotte. We do it every August and over the past few years, the Charlotte UGA alumni have raised more money than the other SEC schools for Ronald McDonald House Charities three years in a row.
What advice would you give to graduating seniors and recent graduates?
Take time to really decide what you want from life. I think it's important to be aware of how you're changing and what your view on the world is upon leaving college. Now that you're out of school it's the first time in your life that you don't have set guidelines for what comes next. Take time to enjoy what's around and you, and see what you want to do and where you want to go. Be open and look for lessons to present themselves to you.
https://alumni.uga.edu/wp-content/uploads/uga-alumni-nba-1.png
0
0
Kelundra Smith
https://alumni.uga.edu/wp-content/uploads/uga-alumni-nba-1.png
Kelundra Smith
2016-09-30 09:00:59
2017-06-15 15:50:27
Todd Rose (BBA '96) makes a splash with Bulldogs in the Queen City