Interview with Linda Fernekes (BS '05), Chapter President of the Colorado Chapter
Between being a surgical physician's assistant and the Colorado Chapter president, Linda Fernekes (BS '05) has a lot of responsibilities. Emily Middleton '18, digital communications intern, recently interviewed Fernekes to learn more about her experience with the Colorado Chapter.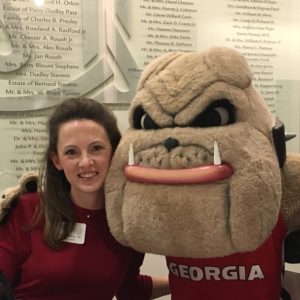 What made you want to become a chapter leader?
When I first moved to Denver, I knew very few people in the area. I connected with the Colorado Dawgs to meet people, make friends, and grow my network in Denver. We are a strong community and support one another even outside of the alumni events. I wanted to become chapter leader to continue to grow the group and strengthen the camaraderie.
Why do you feel like it is important to stay connected to your alma mater after graduation?
The UGA community has so much to offer after graduation. Staying connected with your alma mater, especially with living across the country, allows you to meet many people with whom you share a common bond. That bond helps to foster relationships both socially and professionally.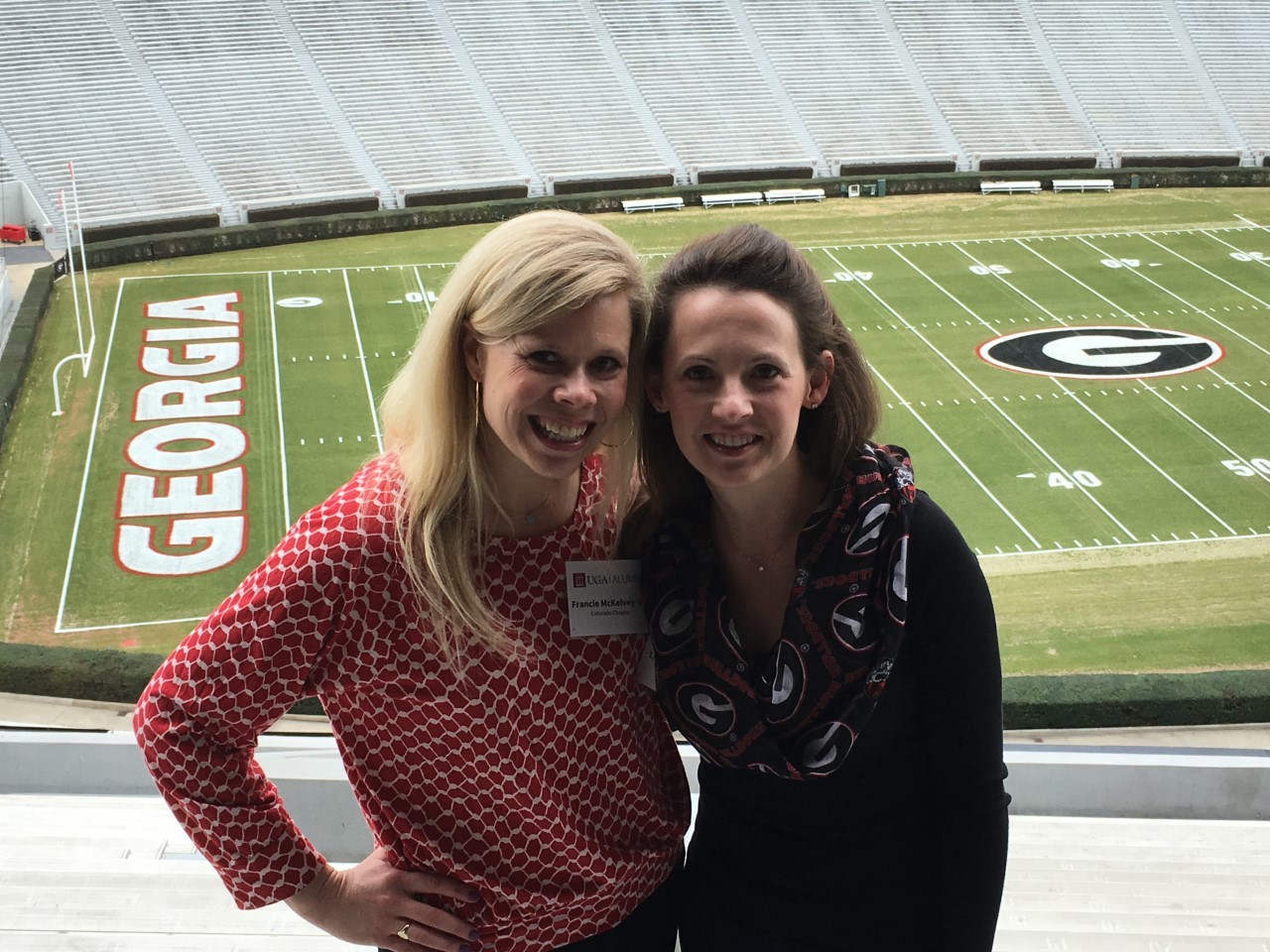 How do you create a sense of unity inside your chapter with other UGA alumni in your city?
Our chapter creates a sense of unity by gathering often. We hold many events that appeal to different tastes. Many of our grads frequently get together outside of our larger events and partake in the many outdoor activities and events Colorado has to offer. In addition, our chapter engages heavily with each other through social media.
What is your favorite event your chapter has planned?
My favorite event is Ski Day. We get together with the other SEC alumni chapters in the area at Arapahoe Basin Ski Resort for a day of tailgating, grilling, and skiing.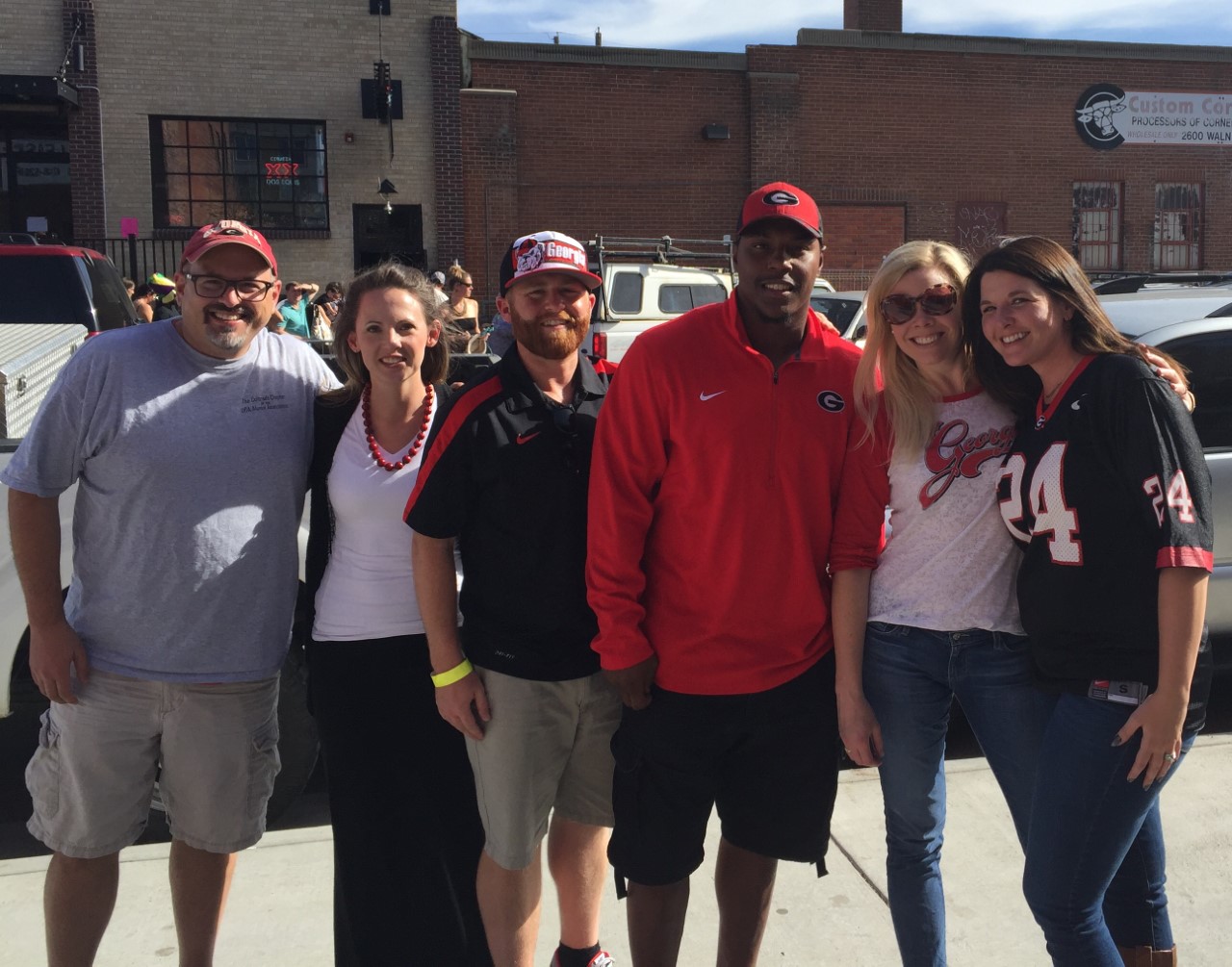 What is your favorite UGA memory as a student?
My favorite memory is studying abroad in Innsbruck, Austria during the summer of 2004. It was such a great opportunity to experience the culture of another country.
If there is one piece of advice you could give to a current student, what would it be?
Do not ever think it's too late or you're too old to start over or try something new. Always strive to learn and grow. Your education should not end with graduation.
Want to find an alumni chapter near you? Click here.
https://alumni.uga.edu/wp-content/uploads/14053762_1263137000365393_5282605193966879861_o-1.jpg
1356
2048
Emily Middleton
https://alumni.uga.edu/wp-content/uploads/uga-alumni-nba-1.png
Emily Middleton
2016-09-28 09:00:16
2017-06-15 15:54:32
Interview with Linda Fernekes (BS '05), Chapter President of the Colorado Chapter