2023 Family of the Year Award
Paul and Susan Holmes Family
For nearly a century, the Holmes family, both immediate and extended, has been a fixture at the University of Georgia with four generations earning degrees, advancing their careers and serving others in Athens and beyond.
It began with Sam Dykes who earned a degree in agricultural engineering in 1935 after playing football for legendary coach Harry Mehre. His daughter Susan (BS '63) cherished the stories her father shared with her about his time in Athens, and it inspired her to set her own path to the Classic City. It was there that she met John Paul Holmes Jr., (BBA '63) who was busy building his own name on the gridiron as a three-year-letterman at UGA before playing professionally with the NFL's Dallas Cowboys and Denver Broncos. Both cherished their days with Sigma Alpha Epsilon and Phi Mu.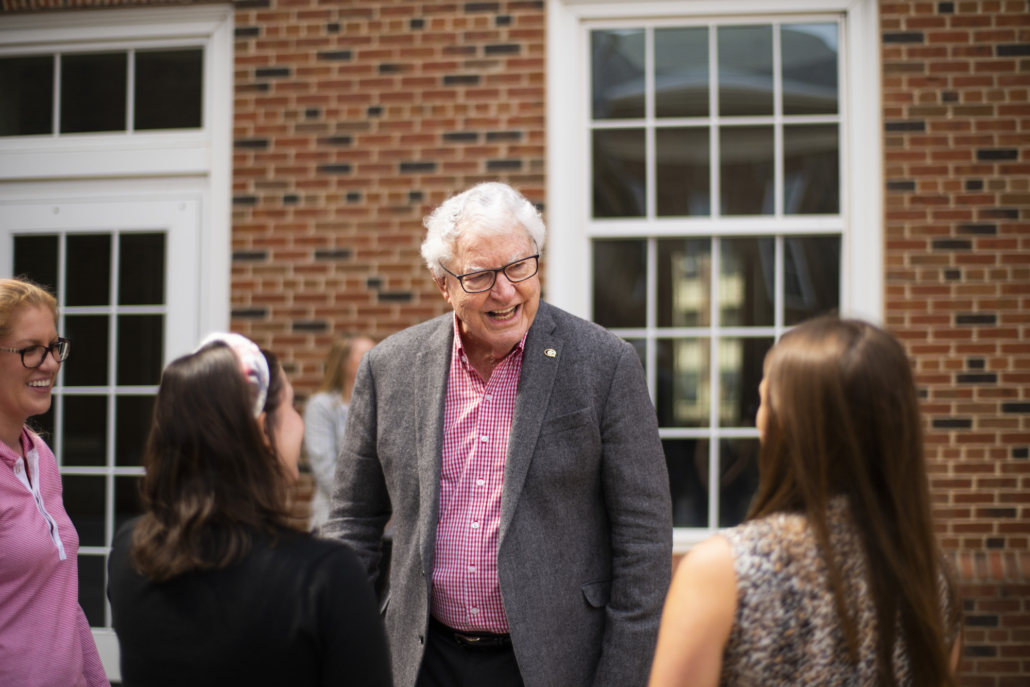 The two married in 1962, drawing from their experiences and education at UGA to fuel their professional and civic endeavors. Paul helped found Life of the South, served as the chairman of the Georgia Chamber of Commerce and was chair of the Technical College of Georgia system.
Susan found her calling in public service, serving as mayor of Monticello and a member of the Georgia House of Representatives for a combined 24 years. As mayor, she worked with members of the Carl Vinson Institute of Government to help the town receive assistance with business development, historic preservation, leadership classes, environmental design and more.
Paul credited the roots Georgia gave him as crucial to his success: "Entering the business world, I realized quickly it is all about relationships and those I made at UGA figured prominently in any success I enjoyed," said Paul. "And of course having played football at Georgia opened so many doors for me. I have always said if you want to make Georgia home for your career and family, going to UGA is the wisest decision you can make."
Susan and Paul have three children – John Paul III, Sam and Cammie – all of whom found a home in Athens. In 1986, John Paul III (BBA '85) married Lou Sims Holmes (BBA '84), a three-year varsity basketball player and Phi Mu member. The two now reside in Macon.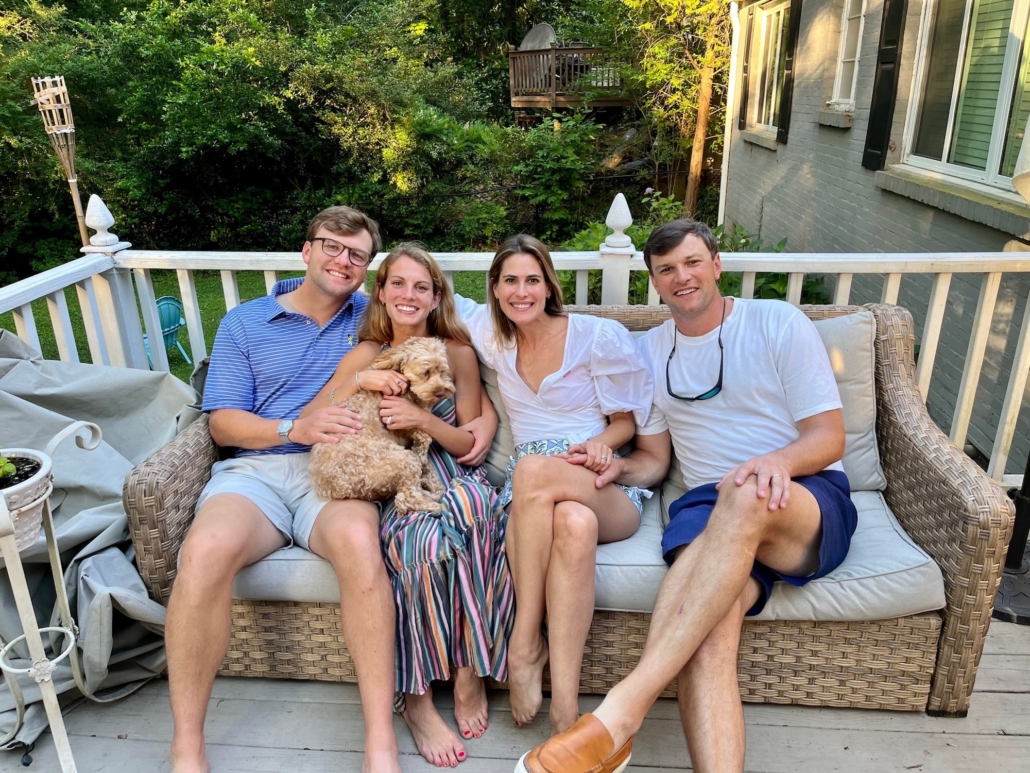 Sam (BBA '87) was named president of the Interfraternity Council during his time on campus and like his dad and brother, loved being a member of Sigma Alpha Epsilon. After graduating, he married Lara Horne Holmes (BBA '88) and later served as chair of the UGA Foundation and UGA Real Estate Foundation. Sam is a current member of the UGA Athletic Board and Board of Regents, and he and Lara reside in Atlanta.
Cammie (BS '90) was a member of the Kappa Kappa Gamma sorority with her sister-in-law Lara. The fourth generation of the Holmes family has made their way to UGA with five of Susan and Paul's grandchildren either completing or pursuing degrees at the University.
John Paul IV (BBA '12) married fellow graduate Katie McShan Holmes(BBA '12) in 2017, and the duo reside in Atlanta. Sims (BBA '14)served as president of Sigma Alpha Epsilon a few years before Sam Jr. (BBA '19) held the same title. Sam Jr. married another Bulldog, Elizabeth Bowers Holmes (AB '17). Their grandchildren Susan Weiss Holmes (BBA '18) and Shorter Hill McCook, who is a current first-year student, can also claim Athens and Kappa Kappa Gamma as their college home.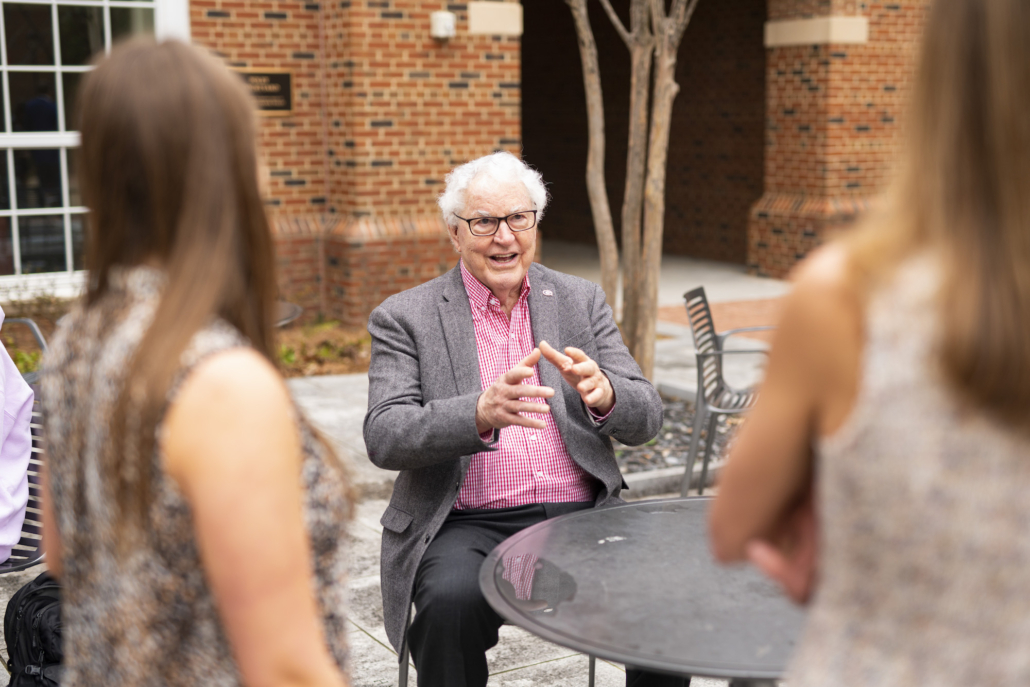 Paul and Susan welcomed their first great-grandchild, Evelyn Louise Holmes, into the world in July 2021, and if history repeats itself, she'll be in Athens before long.
"They want to make sure that we continue to preserve the world-class learning environment and campus experience for students at the University of Georgia."
– Alton Standifer, Deputy Chief of Staff, Office of the President