Drawing from her own personal experiences, Allison Schmitt is committed to making a difference by positively impacting the lives of others.
One of the most accomplished swimmers in University of Georgia athletics history, she is open in sharing her personal battle with depression. Following the death of her cousin by suicide, Schmitt began to leverage her platform and presence to share her own journey, using it to support others and ensure they never felt alone. She recently served as a panelist at TrueSport's "Mental Wellness and The Student-Athlete."
Known by her teammates as "Schmitty," she is a four-time Olympian and only the fourth American female swimmer to qualify for and compete in four different games. Schmitt is a 10-time Olympic Medalist and the current American record holder in the 200-meter freestyle, which she has held since 2009. Her most decorated performance came during the London Olympic Games in 2012, when she won gold in the 200-meter freestyle, 4×200-meter freestyle and 4×100-meter medley, silver in the 400-meter freestyle and bronze in the 4×100-meter freestyle medley.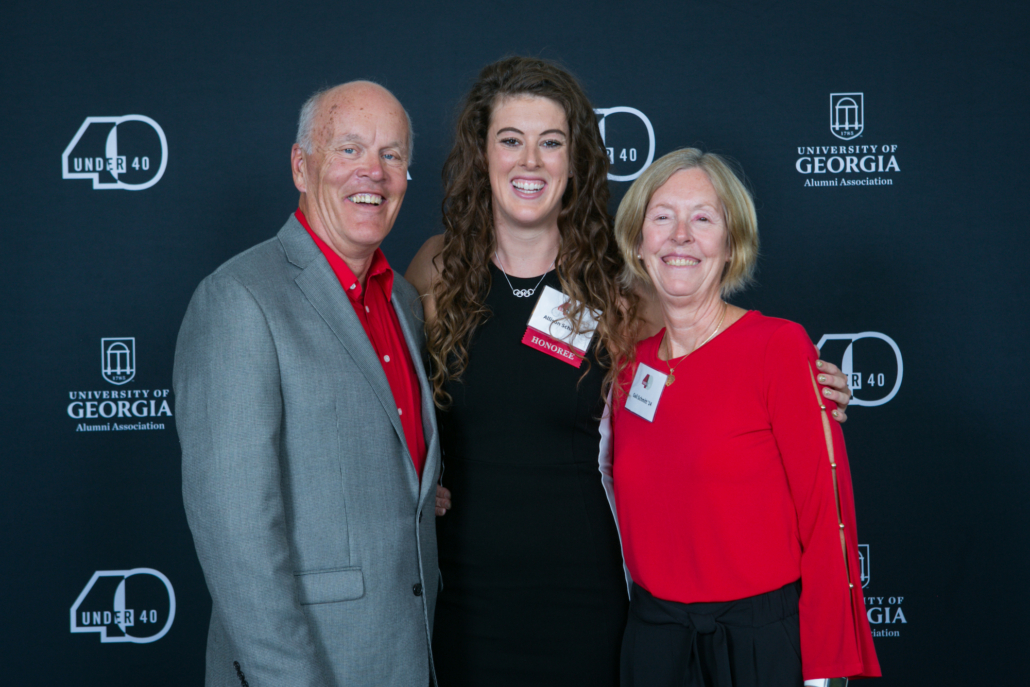 During the Tokyo 2020 Olympic Games, she won a silver medal in the 4×200-meter freestyle relay and bronze in the 4×100-meter freestyle relay. Four years earlier at the Rio Olympic Games, she captured gold in the 4×200-meter freestyle relay and silver in the 4×100-meter freestyle relay.
In her first Olympic games, 2008 in Beijing, she won her first medal, a bronze in the 4×200-meter relay.
Outside of the Olympic Games, Schmitt earned multiple medals during competition in the World Championships. In 2011, she earned the gold in the 4×200-meter freestyle relay. Her silver-medal finishes came in 2019 in the 4×100-meter relay and 4×200-meter relay and in 2009, when she placed second in the 200-meter freestyle and 4×200-meter freestyle.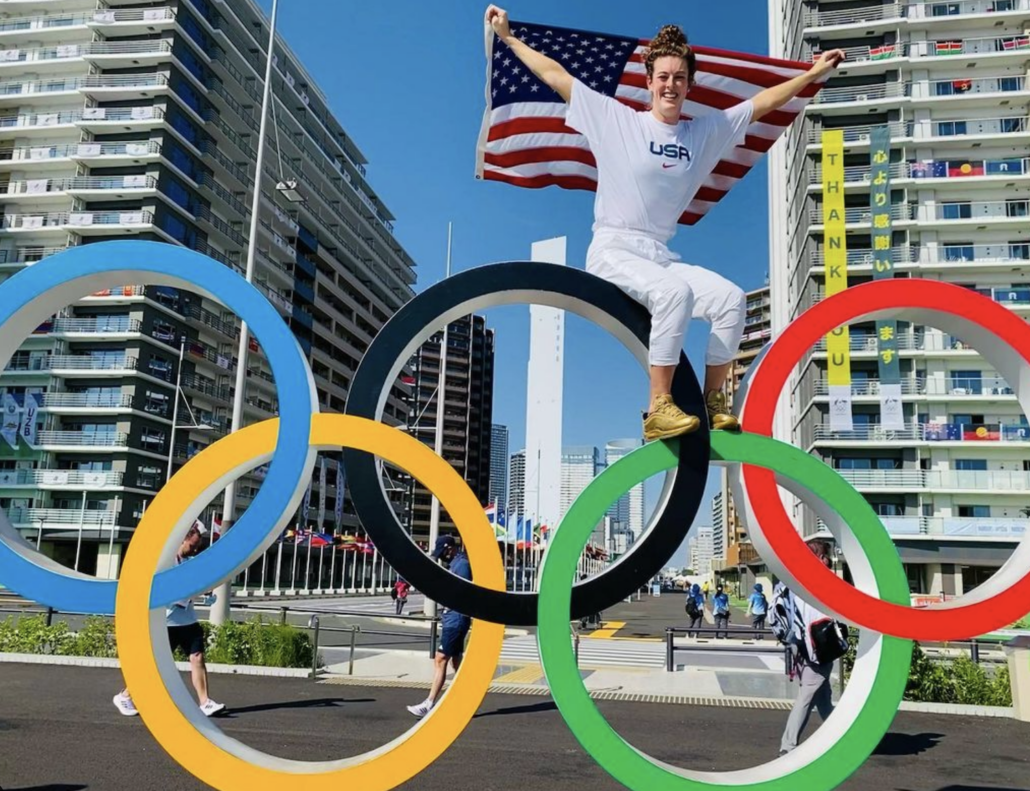 Schmitt is expected to graduate in May with a master's degree in social work from Arizona State University, a degree she will receive 10 years after earning her bachelor's degree in psychology from UGA. She always intended to teach once her professional swimming career ended, and now she plans to use her degree, her athletic experiences, and her education skills to empower others to overcome personal battles allowing them to grow in their own journey.
When she's not in the pool or classroom, Schmitt spends her time with friends and family, enjoying the fresh air, exploring new places and cultures, playing board games and attending to creative projects. She is the daughter of Ralph and Gail Schmitt and the middle sibling to her three sisters and one brother (Kirsten, Derek, Kari, Sara).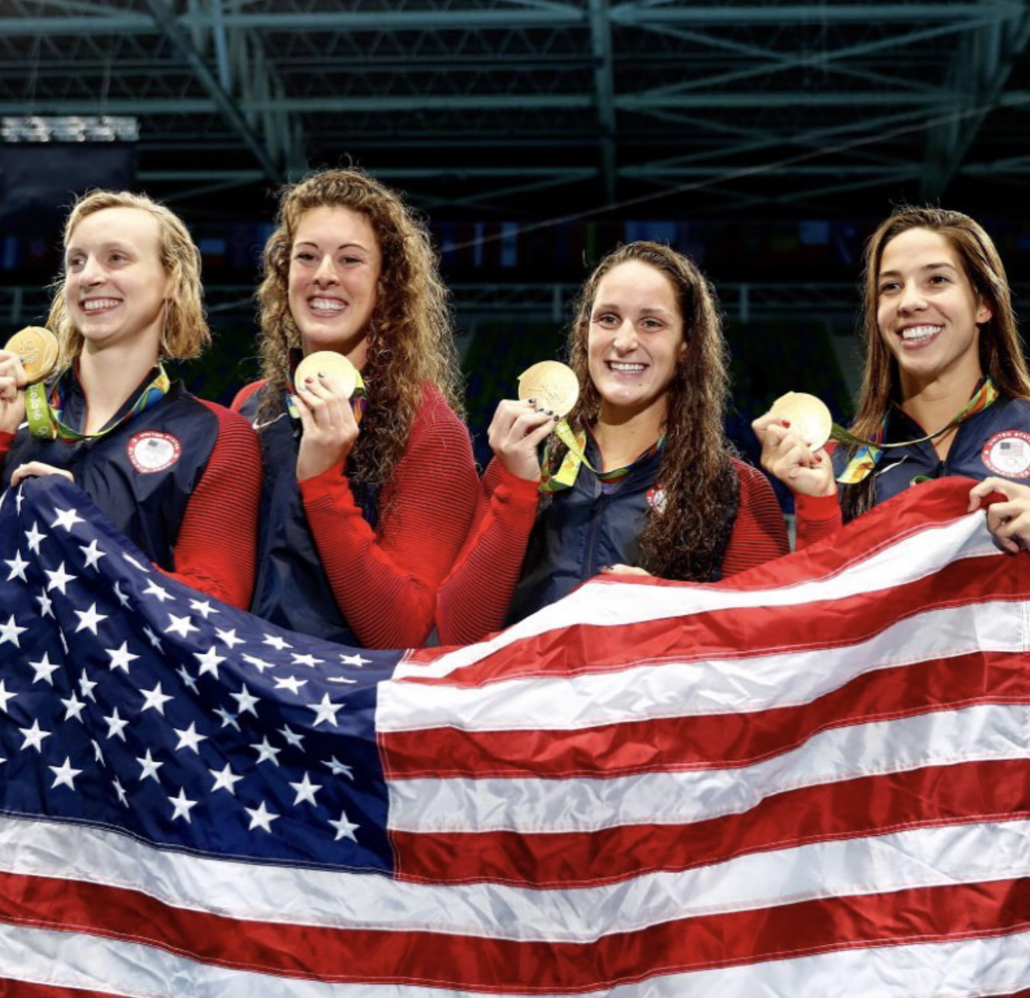 "Allison loves everybody, and she wants to help everybody. She inspired other people. She was a great motivator. She had that unselfish character. Her resiliency and her love of Georgia and her love of the team has really impacted me and how I coach the athletes."
– Stephanie Moreno, Head Coach, Georgia Women's Swimming and Diving