See.Spark.Go gives 100+ UGA students hands-on experience
Brittany (ABJ '04) and Andy Thoms (BSFCS '02) married their passions for storytelling and entrepreneurship to establish See.Spark.Go, an Athens-based public relations agency with offices in Atlanta and Newport Beach, Calif., and 24 full-time employees. While building their successful business, they also provided an important training ground for UGA students by offering unique experiential learning opportunities.
Brittany, a Grady College of Journalism alumna, has a background in national-brand public relations, and Andy, a Family and Consumer Sciences alumnus, was born with a natural entrepreneurial mentality. Playing off their strengths, the couple opened a PR firm with the purpose of building relationships to drive results.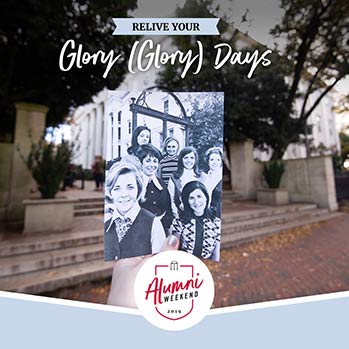 "We started See.Spark.Go because we really wanted to be choosy about the types of stories that we told as a PR agency," Brittany said. "We had the short-term goals of living in Athens, starting our own business, and telling the best stories."
From the beginning, interns have been an integral part of See.Spark.Go. The company started as a staff of three – Brittany, Andy, and an intern. As the first year went on, the couple realized how vital to the business their intern had become, so they continued to recruit students that were also passionate about the company's mission.
Since its founding in 2007, the company has hired over 100 University of Georgia students as interns, and following the university's 2016 implementation of an experiential learning requirement for undergraduate students, this internship opportunity has become even more valuable.
"I think it creates a win-win environment. Students get to see agency operations at a high level, and the business benefits from that youthful knowledge of what's trending currently," Andy said.
Kaci Pollack, now an employee of See.Spark.Go, started with the company as an intern.
"I really feel like my experience in Grady College was completely enhanced by my time as an intern at See.Spark.Go. They worked really well together to give me a well-rounded education. I think that's what the company is able to do for our students who come from Grady," Pollack said.
Through the internship program, students gain more than just the experience of working at a PR and communications agency. Brittany and Andy invite guest speakers to talk to the interns about other life skills, such as budgeting and resume development.
"At the end of the day, Brittany and I have a passion to see people discover their dreams. What better time to start dreaming than during your time as a university student?" Andy said.
The glue of experiential learning is UGA's community partners, like Andy and Brittany Thoms of See.Spark.Go, who provide life-altering opportunities for students to cultivate their professional and personal development and in turn, gain immeasurable skills that will be poured back into our state and nation in the years to come.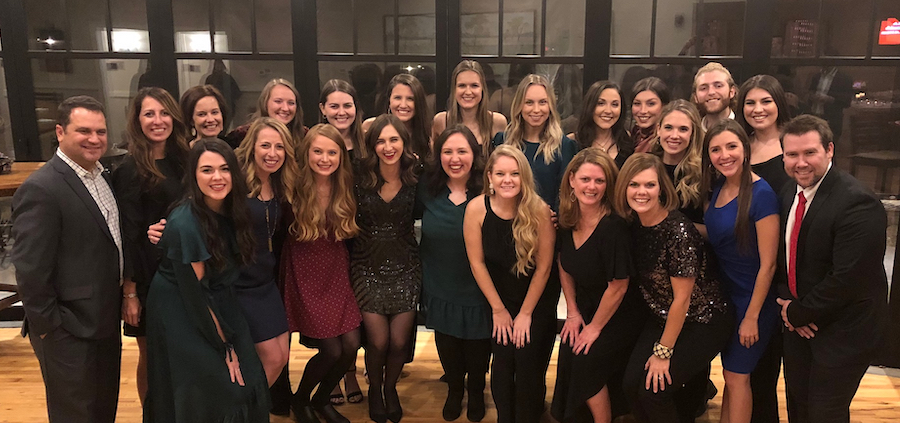 See.Spark.Go's trust in UGA students has paid off. After starting out in their Athens home and growing to a small office off Atlanta Highway, the agency moved to its current location, a charming house on Milledge Avenue. The company has since expanded to include offices in Atlanta and California, due to its growing team and burgeoning business, specializing in integrated communications and brand management for organizations such as fab'rik, Your Pie, Farm Burger, Kanakuk Kamps, Airstream, and All Pro Dad.
If your company is interested in partnering with UGA to provide experiential learning opportunities, please visit itstartswith.uga.edu/corporate.
https://alumni.uga.edu/wp-content/uploads/See.Spark_.Go_.jpg
423
1220
Arden Baila
https://alumni.uga.edu/wp-content/uploads/uga-alumni-nba-1.png
Arden Baila
2019-01-08 09:44:27
2019-07-02 13:09:17
See.Spark.Go gives 100+ UGA students hands-on experience