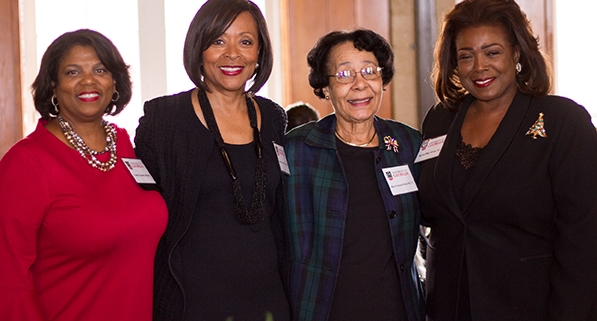 10 questions with filmmaker Malena Cunningham Anderson (ABJ '80)
This post was contributed by Bridgette Burton (AB '11, ABJ '11, MPA '17), marketing & communications chair, Black Alumni Leadership Council.
Where are you from? Born in Laurens, S.C., but grew up in Gray Court, S.C.
What made you decide to come to school at the University of Georgia? I followed my father, Odell Cunningham (BBA '72), who was an older student when he graduated from UGA in 1972.
What was your major? Journalism with an emphasis on public relations
What was your most memorable college experience? There are many but pledging Zeta Psi chapter of Delta Sigma Theta sorority was the best!
Where do you live now? Atlanta
Where do you work and what do you do? I founded my own production company Newslady Productions last year. I've reinvented myself utilizing my journalism skills, and I'm a documentary filmmaker. My first film, "Little Music Manchild: The Malik Kofi Story" won Best Documentary at the BronzeLens Film Festival in 2017.
However, I spent 23 years working in television news as a reporter and anchor. I started my career working behind the scenes at CNN; I worked as a reporter in Lexington, Kentucky, Harrisburg, Pennsylvania and Savannah. I also worked in Birmingham, where I won two Emmy Awards for reporting and was part of the six o'clock news team that won an Emmy for Best Newscast. In 2004, I left TV News and founded Strategic Media Relations, a media consulting firm that I ran until 2014.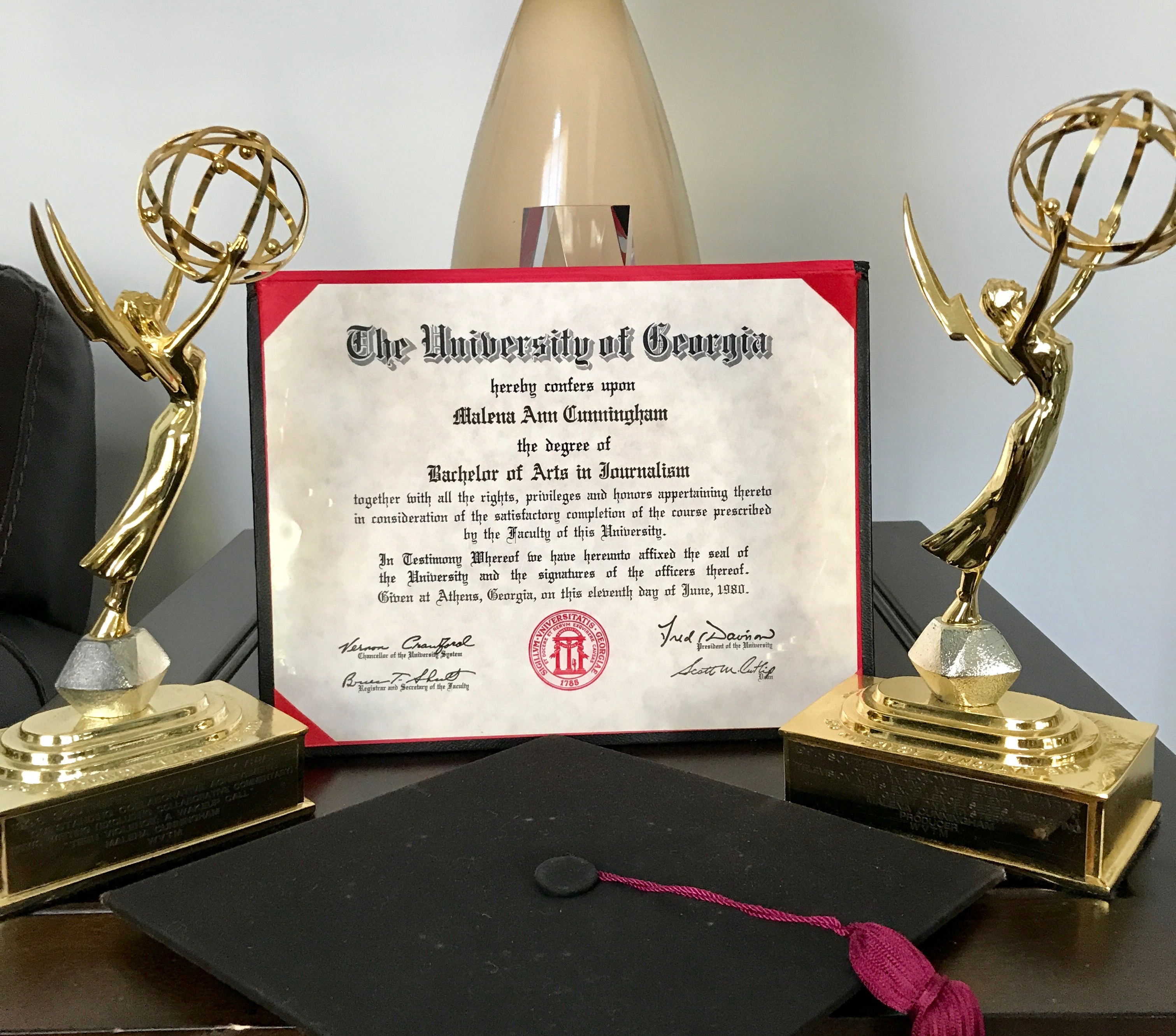 What advice would you give to graduating seniors and recent graduates? Don't just search for a job. Instead, look for opportunities to learn and grow in your career so that you can be an owner or employer. We need more African American students to recognize the power in being the person who writes the checks, not just someone who waits to get a check.
What is the most important lesson you learned in college? I learned that it's important to network and get involved in campus organizations. This helps prepare you to work and collaborate with others. The more you get to know people on campus, and the more they know you, the more they can serve as connections when you begin your career.
What do you know for sure? What I know for sure is that no one will ever ask 'What was your GPA?' Grades matter, but being a reliable, hardworking professional, who also makes a difference and goes the extra mile on the job and in the community is more impactful.
Is there anything else that you would like for people to know? I'm extremely proud to be a second generation African American graduate of UGA. Go DAWGS!
https://alumni.uga.edu/wp-content/uploads/CMK-UGA-Luncheon-42-web.jpg
398
597
Kelundra Smith
https://alumni.uga.edu/wp-content/uploads/uga-alumni-nba-1.png
Kelundra Smith
2018-07-20 16:06:43
2019-08-02 11:19:26
10 questions with filmmaker Malena Cunningham Anderson (ABJ '80)