Meet Lisa Conley, Member of the Black Alumni Leadership Council
In October 2015, the UGA Alumni Association launched the UGA Black Alumni Affinity Group, which is led by the Black Alumni Leadership Council. The council seeks to connect with black alumni and students through shared experiences, and to continue building a welcoming and supporting campus community. Lisa Conley (MED '09, EDD '20) is a member of the Black Alumni Leadership Council, and we recently interviewed her to learn more about her UGA experience and what drives her to stay connected to the university.
When did you graduate from UGA and what did you do after college?
I attended UGA as a working graduate student. After completing my degree in 2009, I continued to work in the Professional Education Department at Georgia Tech. To expand my teaching skills, I obtained a part-time job at Literacy Action Incorporated in 2010. That was one of the best experiences I've had as an educator.
How did you get involved with the Alumni Association?
I received an email and showed up to a meeting.  The rest is history.
Which Black Alumni Event are you most proud of?
I am most proud of the Brunch and Learn: In the Black, A Discussion of Wealth and Finance in the Black Community event we had in March. I attended the new faculty tour last summer, and we met Dr. Kenneth White from the College of Family and Consumer Sciences, and talked with him about his work. I was thinking we have to find a way for him to come and speak about his research about financial planning in the black community. To be able to include a new black faculty member and a black alumni entrepreneur — Mr. Mohamed Massaquoi (BS '08) — at our event was amazing. We had a great turnout and hit several of the goals of the Black Alumni mission. I feel like that event helped us reach a great cross-section of alumni.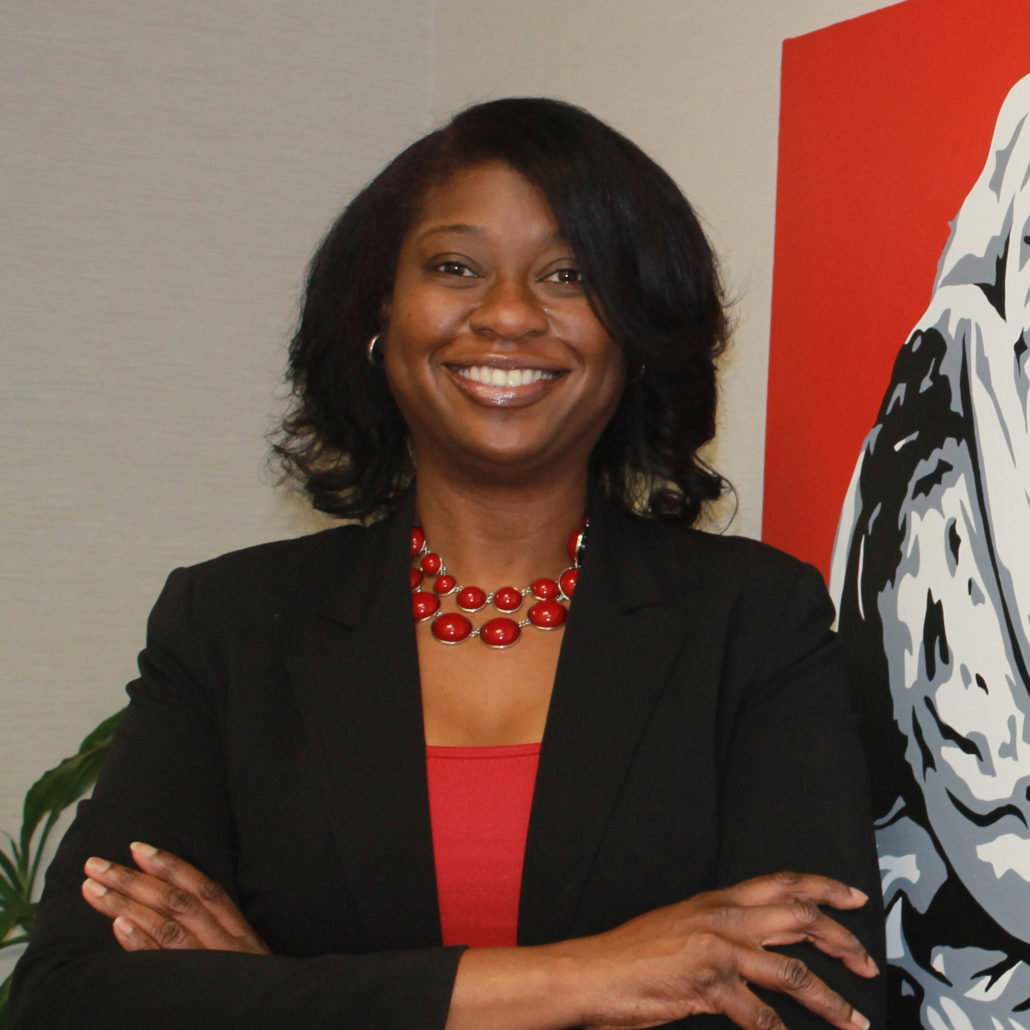 How has serving on the Black Alumni Leadership Council benefited you?
It is difficult to engage graduate students at any school, as most people have an affinity to their undergraduate institution. It is also tough to engage the working/commuter graduate student who is there to get the degree and move on. My engagement with the university has increased a great deal being involved with the Black Alumni Leadership Council, plus it feels great to know people that went to UGA! They help me understand more about the background of certain things and provide a deeper insight. I no longer feel like an "outsider" as an alumna. More than once, I've had the opportunity to engage with the President and the Dean of the College of Education. I am not sure I would have been able to do that as often as I have as a non-serving graduate. For me, that is a cool perk.
What is the most important experience you learned as a student?
I would say the most important experience I gained was confidence. I emerged from graduate school confident in my abilities. I was also more confident in my intelligence. It was as if I forgot somehow, but doing the rigorous work (and doing it well) was such a boost for me. I had that "I actually know what I'm doing and what I'm talking about" epiphany. It was great.
What is one piece of advice you would give to UGA students?
My advice is to succeed anyway. There may be mean people that call you names or treat you unfairly. It isn't about them, it is about you. Find a way around them and succeed despite their efforts to hold you back.
UGA is committed to its students and mission as a land and sea grant university. What is your commitment?
I stumbled across this picture the other day from our winter event, and it says it best; I want to help the next generation at UGA to achieve their goals and dreams.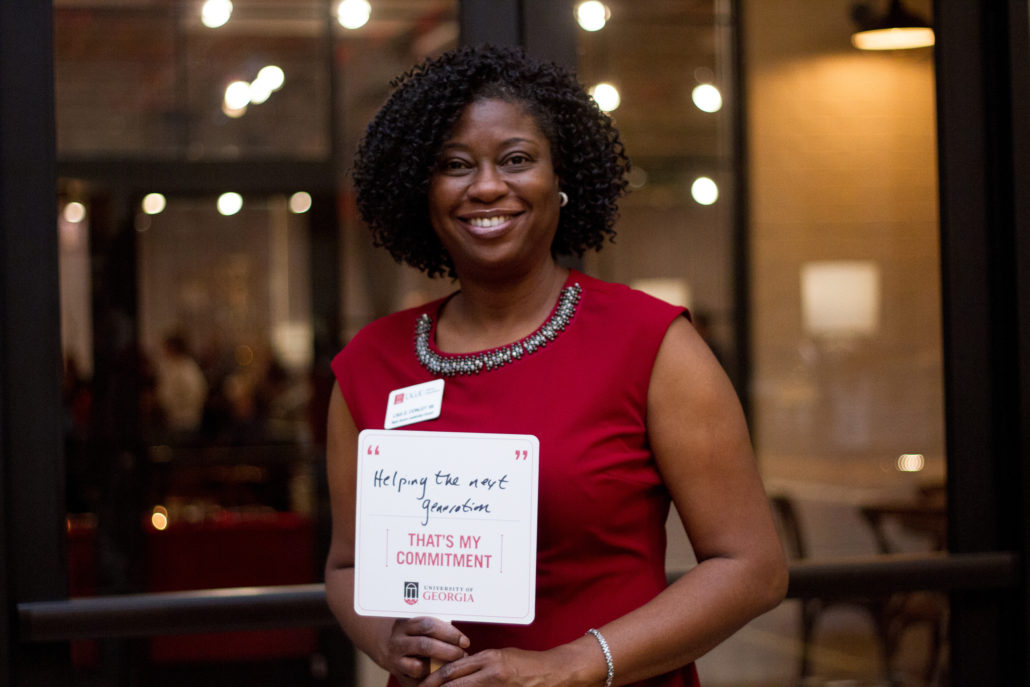 https://alumni.uga.edu/wp-content/uploads/DSC_6045-X2-1.jpg
555
1136
Josh Mixon
https://alumni.uga.edu/wp-content/uploads/uga-alumni-nba-1.png
Josh Mixon
2017-11-21 09:54:39
2019-08-06 14:04:16
Meet Lisa Conley, Member of the Black Alumni Leadership Council