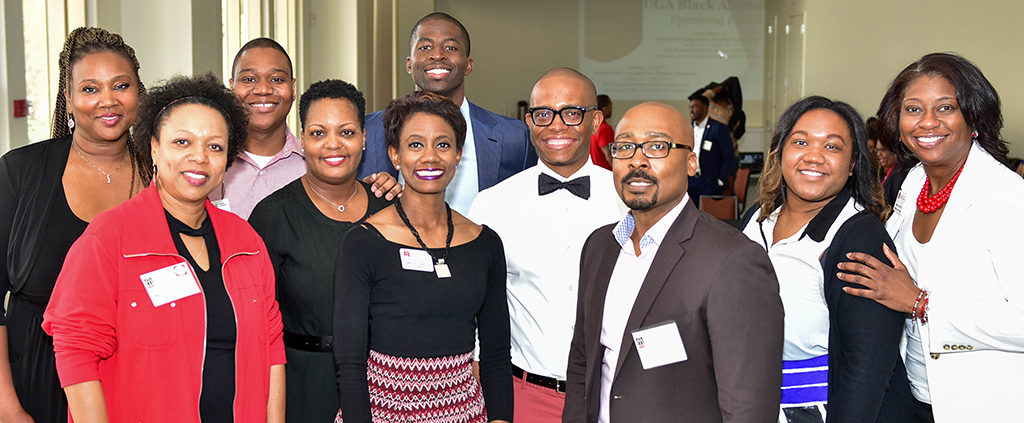 Meet TJ Snowden, Vice President of the Black Alumni Leadership Council
In October 2015, the UGA Alumni Association launched the UGA Black Alumni Affinity Group, which is led by the Black Alumni Leadership Council. The council seeks to connect with black alumni and students through shared experiences, and to continue building a welcoming and supporting campus community. TJ Snowden (BSED '04, EDD '19) is vice president of the Black Alumni Leadership Council, and we recently interviewed him to learn more about his UGA experience and what drives him to stay connected to the university.
When did you graduate from UGA and what did you do after college?
I graduated from UGA in 2004 with a degree in sports communications. After more than three years of work in retail management and collections, I returned to UGA to work as a financial aid counselor in 2007. In 2012, my wife Lesley and I moved to Washington, D.C. where I continued my career in higher education and graduated with a master's degree in nonprofit management from Trinity Washington University in 2015. Currently, I am the director of financial aid at the Institute of World Politics in Washington, D.C. and a second-year doctoral student in UGA's Student Affairs Leadership Program.
How did you get involved with the Alumni Association?
I reconnected with a great group of UGA black alumni in D.C. where I learned that UGA was developing the Black Alumni Affinity Group. As my wife and I were planning to move back to Atlanta in 2016, it just so happened that Realenn Watters (AB '04), a friend and alumna, was working for the Alumni Association and encouraged me to apply for a position.
Which Black Alumni event are you most proud of?
I'm most proud of the work we have been able to do with the Admitted Student Reception. In two years, we have helped move the diversity needle at UGA, bringing in one of the most diverse incoming classes in 2017. Equally as important, the Black Alumni Leadership Council has been able to secure more than 40 black alumni at each of these events to welcome these new students of color to the Bulldog Nation.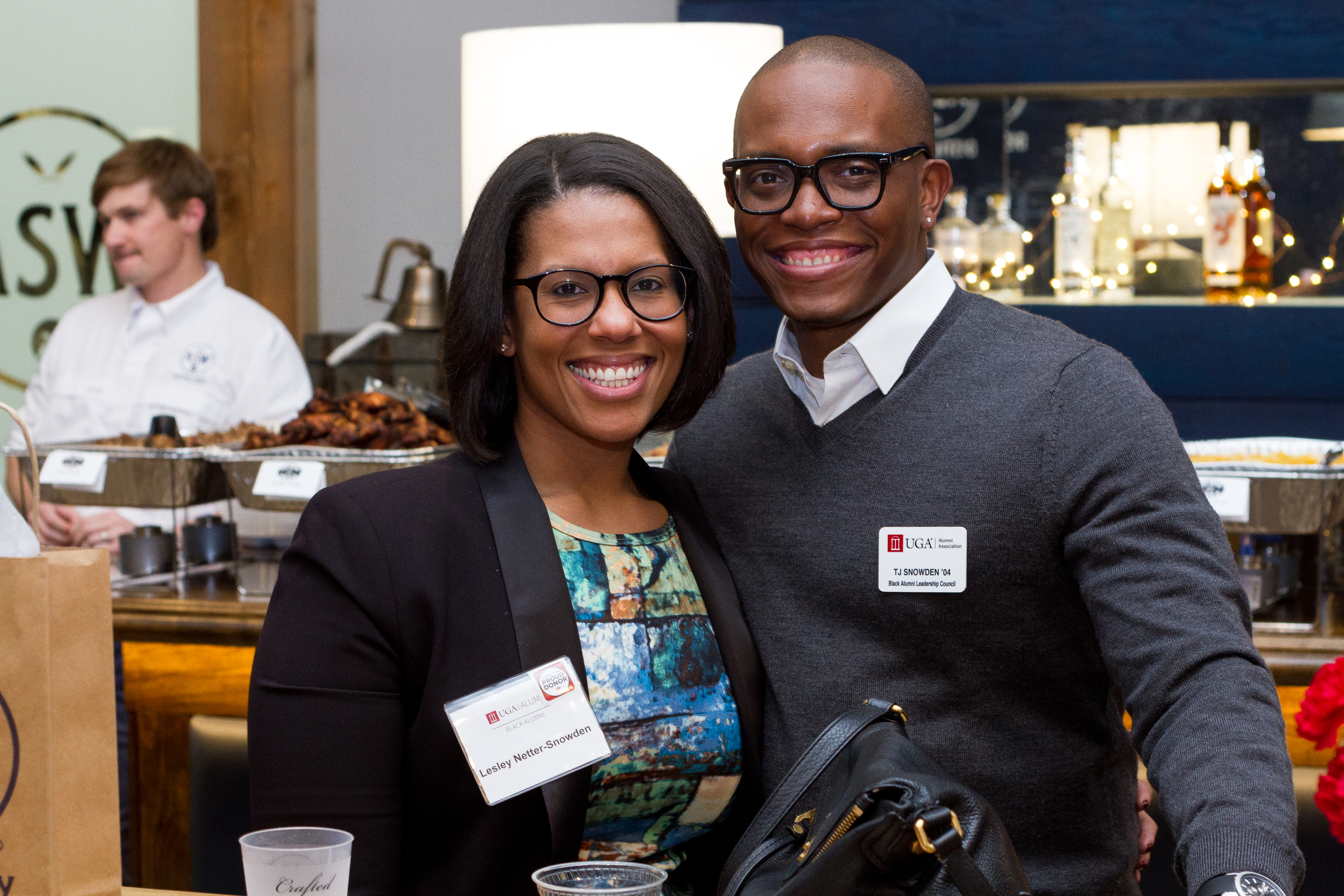 How has serving on the leadership council benefited you?
Participating in the Black Alumni Leadership Council has allowed me tap into a larger network of UGA black alumni to help further our cause of recognizing and supporting black excellence at our alma mater.
What is the most important experience you learned as a student?
Embrace the space, and I mean that metaphorically. UGA is a special place, and a number of my greatest memories as a student came from getting involved on campus. Some 13 years after I graduated from undergrad, I still relish those experiences gained and relationships I cultivated. It was an environment that I was under-prepared for when I entered. Thankfully, I found ways to contribute to the university community, and more importantly, the Black UGA community, as a member of the Zeta Iota chapter of Kappa Alpha Psi Fraternity, Inc.
What is one piece of advice you would give to UGA students?
Network. There is only so much that a resume, diagnostic test or GPA can tell about your ability to excel at a task or job. Having someone who can vouch for your character and potential speaks volumes. Dawgs take care of Dawgs.
UGA is committed to its students and mission as a land and sea grant university. What is your commitment?
I'm committed to increasing diversity and black philanthropy at UGA. UGA has only been integrated for a little more than 57 years, so there is a need to develop and sustain philanthropic efforts among black students and alumni to aid UGA in its support of students of color.
https://alumni.uga.edu/wp-content/uploads/DSC_6158.jpg
500
1024
Josh Mixon
https://alumni.uga.edu/wp-content/uploads/uga-alumni-nba-1.png
Josh Mixon
2018-02-02 10:00:34
2019-08-06 12:23:07
Meet TJ Snowden, Vice President of the Black Alumni Leadership Council