Black alumni-owned Bulldog businesses bring pride to UGA
"Intelligence plus character—that is the goal of true education."
As Dr. Martin Luther King Jr.'s famous voice rang out these words, he might have been speaking directly to the stellar UGA Black alumni who appear on this year's Bulldog 100 list. Their businesses are among the top 100 fastest-growing enterprises owned or operated by UGA graduates.
Entrepreneurs. Risk-takers. Leaders. Movers and shakers. Culture-shapers. These business owners each earned a place of pride—first as students of intelligence, character and commitment to UGA and its values… and now they've extended that commitment as professionals to their communities and the people they serve there. Together, these UGA alumni bear witness to the value of a degree from the birthplace of public higher education in America.
We're tremendously proud of these business leaders and their successful leadership within their communities, industries and organizations.
---

The Barnes Law Office
Latasha Barnes (AB '05, AB '05)
Latasha Barnes hung out the shingle for her law firm in 2015 to serve metro Atlanta in criminal, family and personal injury law. She's earned a reputation as an effective litigator and skilled negotiator in dozens of trials and thousands of criminal cases. In 2016, Barnes was named Top 40 under 40 in Criminal Defense by the National Trial Lawyers. For the past four years, she has been named a Rising Star on the Georgia Super Lawyers listing, a distinction only received by 2.5 percent of attorneys in the state. As a student, Barnes served as president of the UGA Chapter of the NAACP from 2003-2004.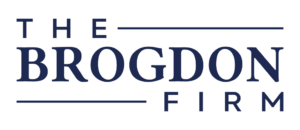 The Brogdon Firm LLC
Gino Brogdon Jr. (JD '11)
Gino Brogdon launched The Brogdon Firm in 2014, and it didn't take long for his reputation to spread. Brogdon has earned selection as a Super Lawyer Rising Star each year since 2017, and he was recently featured as an Attorney to Watch in Atlanta Attorney and Law Magazine. His firm specializes in cases of catastrophic injury, personal injury and wrongful death. Brogdon is also making his mark as a legal innovator, co-founding FourthParty with his wife, Melissa. The web-based application gives lawyers remote access to legal information. In 2021, Google For Startups awarded FourthParty $100,000 as a high-potential legal-tech startup.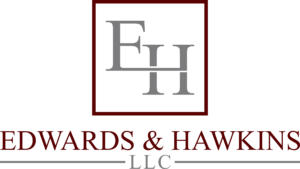 Edwards & Hawkins LLC
Cameron Hawkins (JD '08)  
Cameron Hawkins became a partner with Donald Edwards at Edwards & Hawkins in 2019, bringing an outstanding track record in personal injury, commercial litigation and immigration law to a venerable five-decade-old firm. Recognized in 2017 as a University of Georgia School of Law Young Alumni of Excellence, Hawkins's other accolades include a Thompson Reuters selection as a 2021 Super Lawyer, a 2021 Super Lawyers designation and selection to the national Top 40 Under 40 Black Lawyers. Hawkins holds a passion for community service, serving as a program director for the Fulton County Youth Leadership Academy, among other roles supporting the development of youth and young professionals. He's a proud member of Alpha Phi Alpha Fraternity.

LeaseQuery
George Azih (BBA '03) 
George Azih launched his software company, LeaseQuery, in 2011 with his roommate, Chris Ramsey (BS '05), while still working as a full-time accountant. The promise of the startup, which uses innovated software to help accountants and financial professionals reduce lease accounting errors, lured him into full-time entrepreneurship in 2014. Azih hasn't looked back. From 2018 to 2019, LeaseQuery's client base doubled from 500 to more than 1,000, and it's grown since to more than 2,000 clients in 93 countries. The dynamic expansion landed Azih as a finalist for the prestigious Ernst & Young Entrepreneur of the Year® 2020 Southeast Award. In 2020 and 2021, LeaseQuery was named the No. 1 fastest-growing Bulldog 100 business, making it the first company to receive that title two years in a row. On Azih's LinkedIn profile, he describes himself as "Founder & CEO of LeaseQuery. Proud father. UGA Bulldog."

OSC Edge
Tiffany Bailey (AB '02)  
Tiffany Bailey has parlayed an English degree from UGA into a notable entrepreneurial career. After a post-college position with the Centers for Disease Control and Prevention, she founded OSC Edge in 2010. Her vision? Providing expert solutions in IT to government and businesses. As CEO and president, Bailey's visionary management of day-to-day operations has led to contracts with IT clients and the Department of Defense. OSC Edge employs staff across the U.S. and in Puerto Rico. Bailey is an alumna of Goldman Sachs' 10,000 Small Businesses Program, a member of the Armed Forces Communications and Electronics Association, and the U.S. Women's Chamber of Commerce.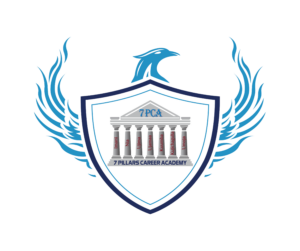 YouthServ360 Inc.
Christina Guillen (AB '04, AB '04)
Hilary Carruthers (AB '04, BSW '04, MSW '06, DRPH '21)
Jazmin Briggs (AB '05)
Christina Guillen graduated from UGA and went immediately into the classroom at age 20 with Teach For America. That influential experience led her back to Clayton County, Georgia where she was determined to transform local education. In 2008, she created YouthServ360 to help young people experience travel and community service, the gifts that transformed her own life. Students in YouthServ360 programs have now performed 100,000 community service hours, taken 40 college tours and attended 200 life skills workshops. With colleagues and fellow UGA alumnae, Hilary Carruthers and Jazmin Briggs, Guillen and YouthServ360 also launched 7 Pillars Career Academy, the first charter school in Georgia to allow students to set their own pace in curriculum and place of engagement.
---
Written by Charles McNair
https://alumni.uga.edu/wp-content/uploads/business-pic-1220.jpg
424
1219
UGA Alumni
https://alumni.uga.edu/wp-content/uploads/uga-alumni-nba-1.png
UGA Alumni
2022-02-03 17:09:59
2022-02-08 11:56:02
Black alumni-owned Bulldog businesses bring pride to UGA