History of the Rivalry: South Carolina
When considering whether a team is a rival of the Georgia Bulldogs, you can look at a number of factors. Does the team reside in a state bordering Georgia? Have they played UGA for over a century? Have they kept the Dawgs out of national and/or conference title contention and vice versa? Were they coached by Steve Spurrier? While two schools fit that bill, today we're going to focus on the University of South Carolina Gamecocks.
The "rivalry"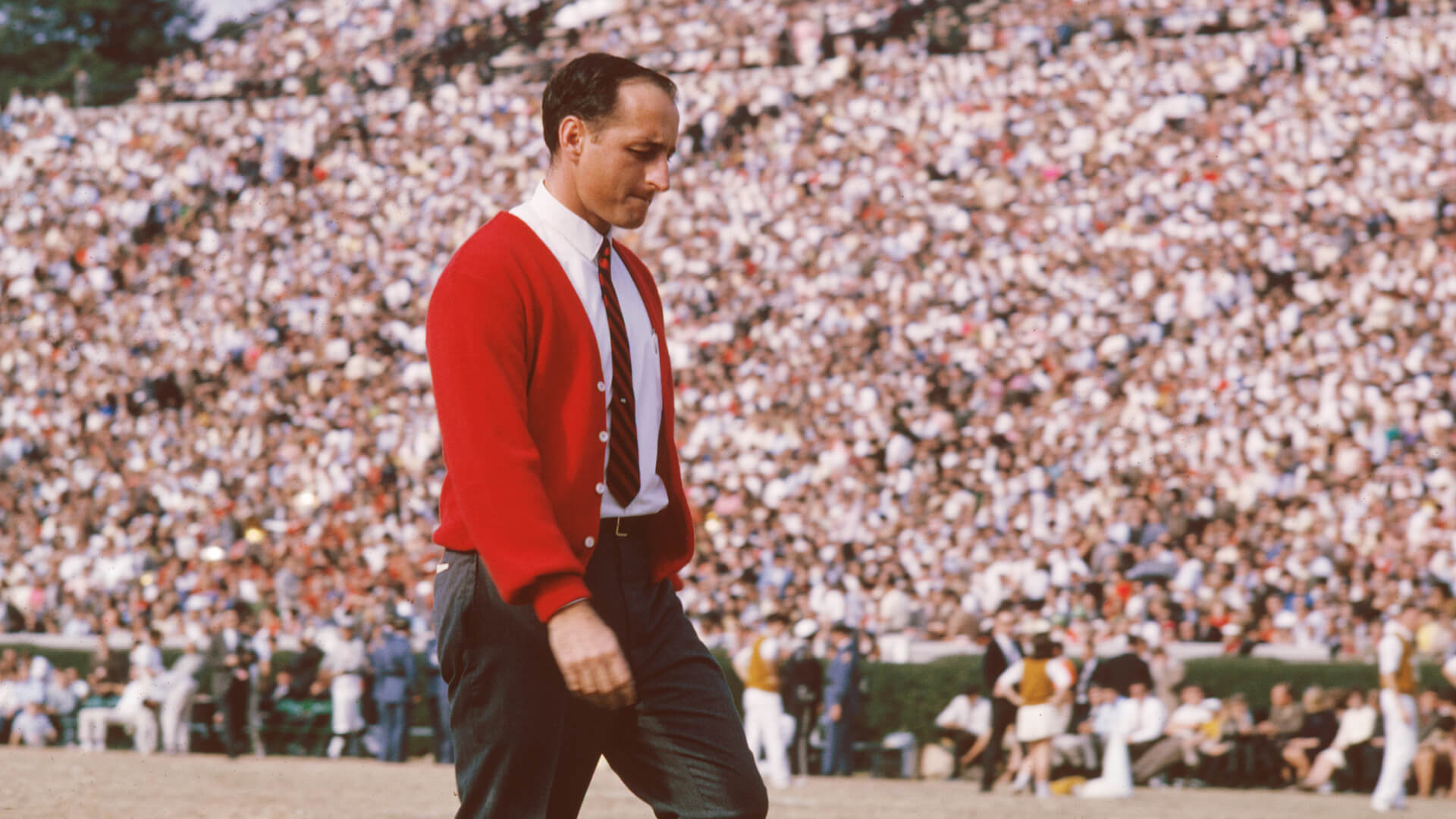 The UGA vs. South Carolina rivalry prior to 1975 could be described as dubious at best. A rivalry tends to be competitive, and the first 80 years of this series were anything but: the Gamecocks won 4 of the 29 games they played against the Bulldogs over that span.
And while there wasn't a sudden shift in the series beginning in 1975 (South Carolina has won 15 of the 44 since then), that year did mark the arrival of USC head coach Jim Carlen, who recruited arguably the greatest Gamecock in program history: running back George Rogers. Rogers, a Georgia native, got to Columbia in 1977 and quickly became a star, rushing for 1,006 yards as a sophomore, 1,681 yards as a junior and 1,781 as a senior.
That senior season in 1980 earned him a Heisman Trophy, but not before he encountered another stellar RB from Georgia.
A Tale of Two Heismans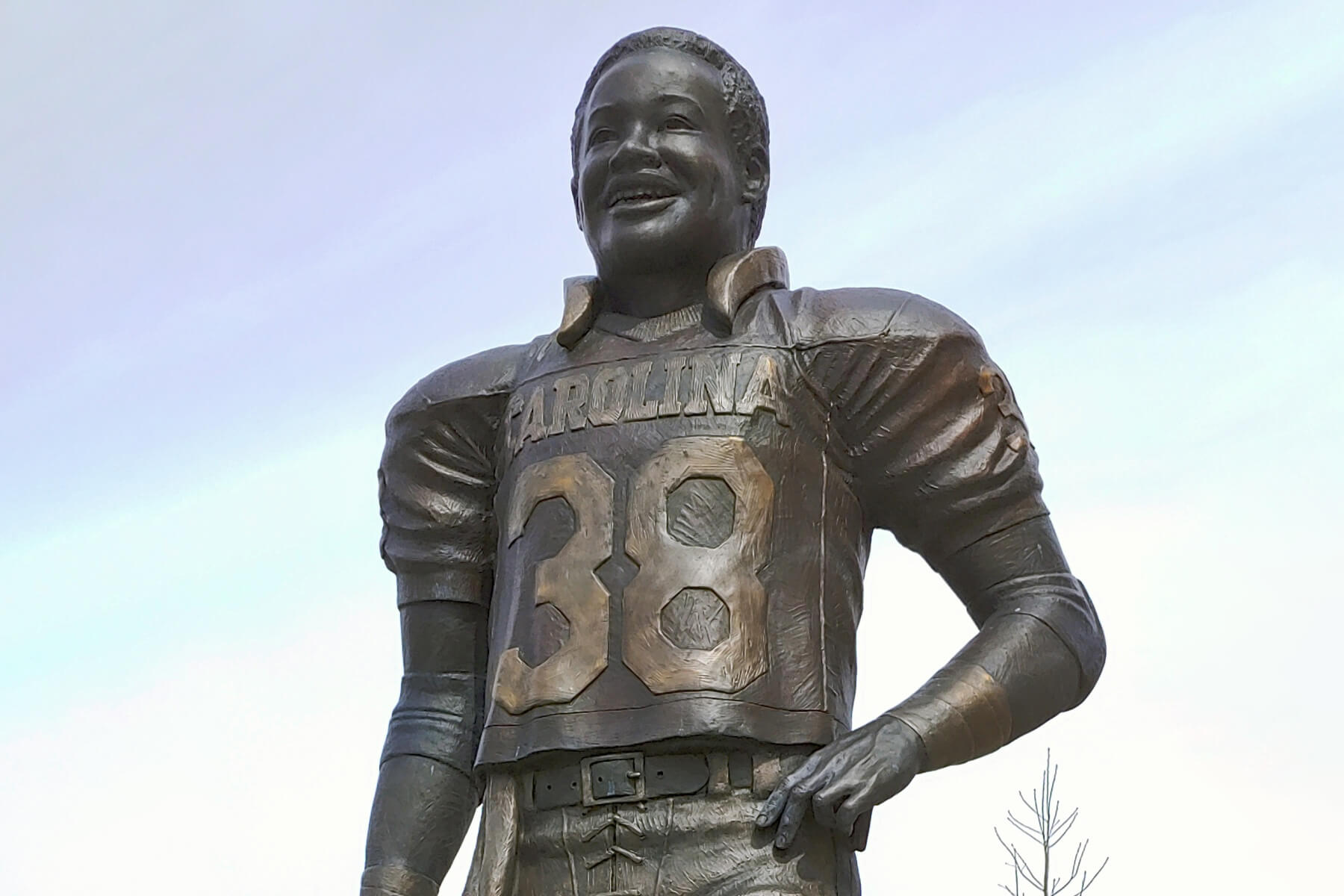 When Georgia played South Carolina in 1980, something like a passing of the torch – let's call it one torch lighting another – happened. George Rogers had run roughshod over the Gamecocks' opponents for the last four years, and in his senior season, most expected him to do the same. But the Bulldog team that George Rogers, Jim Carlen, and the USC squad encountered turned out to be a team of destiny, led by Buck Belue and featuring a freshman phenom named Herschel Walker.
UGA won the day, with Herschel running for 219 yards, but Rogers finished with 168 of his own, a good enough showing to bolster the season that would win him South Carolina's first and only Heisman Trophy. Herschel would, of course, go on to win his own Heisman two years later, and strangely enough, a very similar passing of the torch would happen that year in the Georgia-Auburn game…
And things were going so well…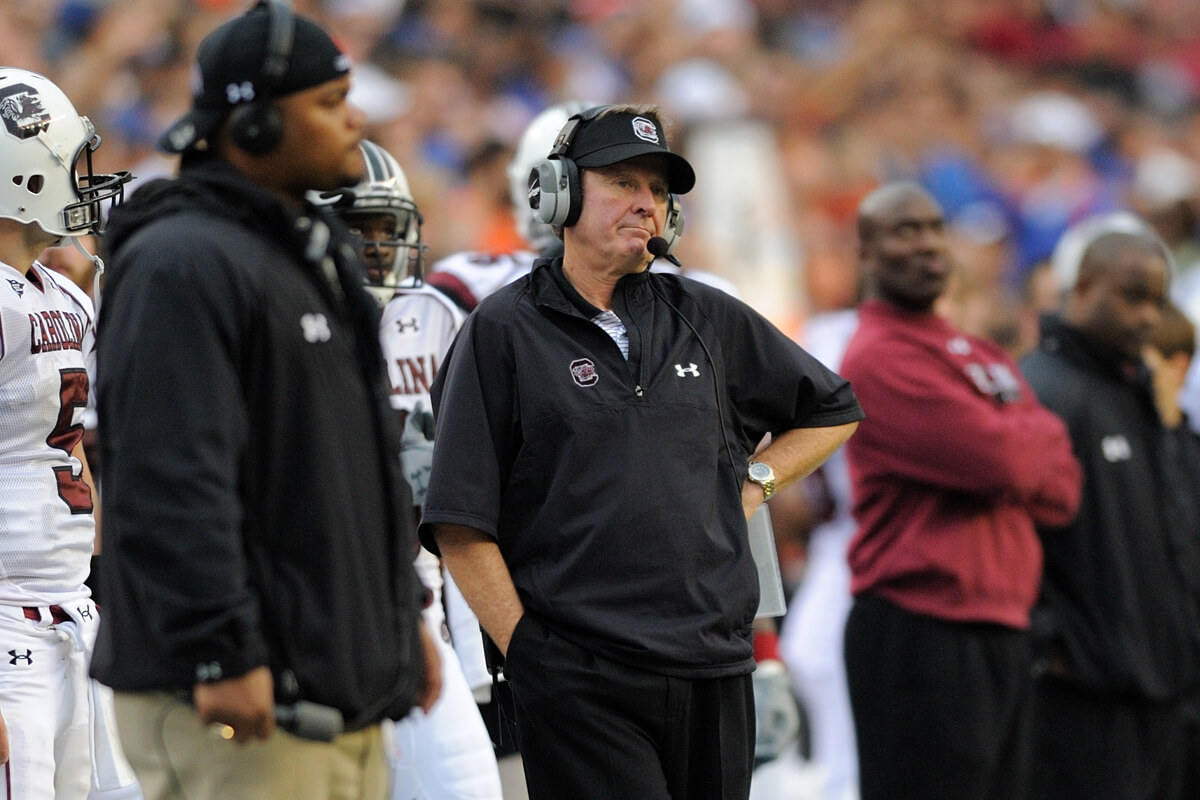 From the post-Herschel 1980s into the mid 2000s, Georgia's dominance remained in place, with the Dawgs going 13-7 from 1983 to 2004 (the series went dormant in 1990 and 1991, before South Carolina joined the SEC in 1992). The last Gamecock victory during that span came in 2001, Mark Richt's first year as head coach of the Bulldogs. Following that loss, Richt would reel off five wins in a row, including one in 2002 that featured the play that introduced David Pollack to the nation.
But in 2005, South Carolina was in need of a new head coach after Lou Holtz's retirement, and they hired former Tampa Bay Buccaneers quarterback Stephen Orr Spurrier. It took Spurrier three years to get his first win in the Georgia vs. South Carolina series, but from that point forward, he became a menace to the Bulldogs. He went 5-4 against Georgia from 2007-2015, including three consecutive wins from '10-'12 that concluded with UGA's worst ever defeat against USC. He wasn't as omnipotent as he had been at Florida, but the fact that he did this with the formerly lowly Gamecocks made it all the more frustrating.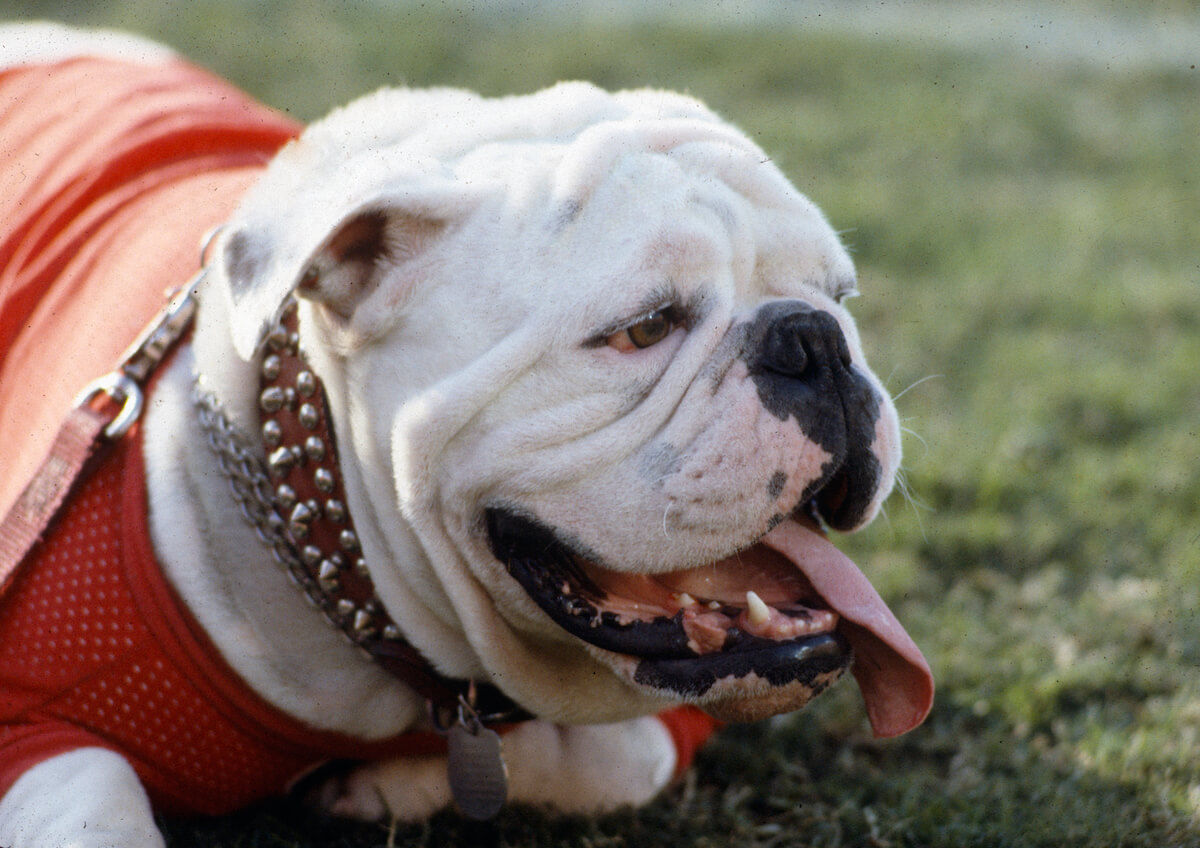 But Spurrier retired in 2015, Kirby was hired in 2016, and things have returned to normalcy—other than… that one thing. South Carolina has entered a new era under head coach Shane Beamer, who took the Gamecocks to a surprising 7-6 finish (with a bowl win) in his first year and finished 8-5 last year, closing the regular season with wins over Tennessee and Clemson. Quarterback Spencer Rattler, in his final year, still has game-changer talent, and true freshman wide receiver Nyckoles Harbor could be a one-of-a-kind player, but South Carolina has a ways to go before they can catch up to Georgia. But given time, Beamer may yet reignite the Border War, and this year's game may provide some sparks… 
Your one-stop shop for UGA football fandom is alumni.uga.edu/football! Check in every week for new football blogs and videos, information on UGA Alumni events, and more.
https://alumni.uga.edu/wp-content/uploads/FeatImg-2021-HotRUSC-V2-1030x357-1.jpg
357
1030
Clarke Schwabe
https://alumni.uga.edu/wp-content/uploads/uga-alumni-nba-1.png
Clarke Schwabe
2023-08-21 13:45:06
2023-09-26 12:54:04
History of the Rivalry: South Carolina