Which of UGA's rivals is closest to the Classic City? It's not South Carolina, it's not Tennessee, it's not even Georgia Tech. If you drew a straight line from the center of Athens to the center of the next closest rival city, it would land 58.89 miles away in Clemson, South Carolina.
Clemson is unusual among UGA rivals in that we haven't played them annually since 1987, but the history, the proximity, both schools' status as college football bluebloods and the slew of unforgettable gridiron moments between the Tigers and Bulldogs makes this a rivalry nonetheless.
The early years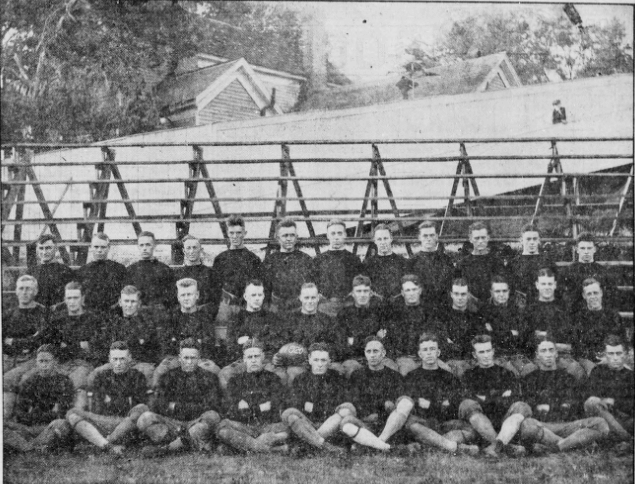 The first contest between UGA and Clemson happened in 1897, when "Clemson" was short for "Clemson Agricultural College of South Carolina." The two schools played annually from 1897 – 1916, meeting in Athens, Clemson, Augusta and even once in Anderson, South Carolina. By the end of that stretch, the Bulldogs narrowly lead the series 10-9-1. Afterwards, the neighboring teams only played intermittently over the next 46 years, but the Bulldogs dominated this run, going 10-1-1.
By this time, UGA was becoming a football powerhouse and the record had begun to reflect that. Even when the UGA-Clemson series became an annual affair once again in 1962, the Dawgs were the dominant team. But Clemson was on the upswing, having expanded to become a co-educational, civilian college in 1955 and then changing its name in 1964 to Clemson University—a change that reflected the growth of the college and, indirectly, its athletic programs.
From here, things began to change: slowly at first, but when Danny Ford became Clemson's head coach in 1978, this rivalry went from regional contest to national spotlight.
"Worse than bonkers"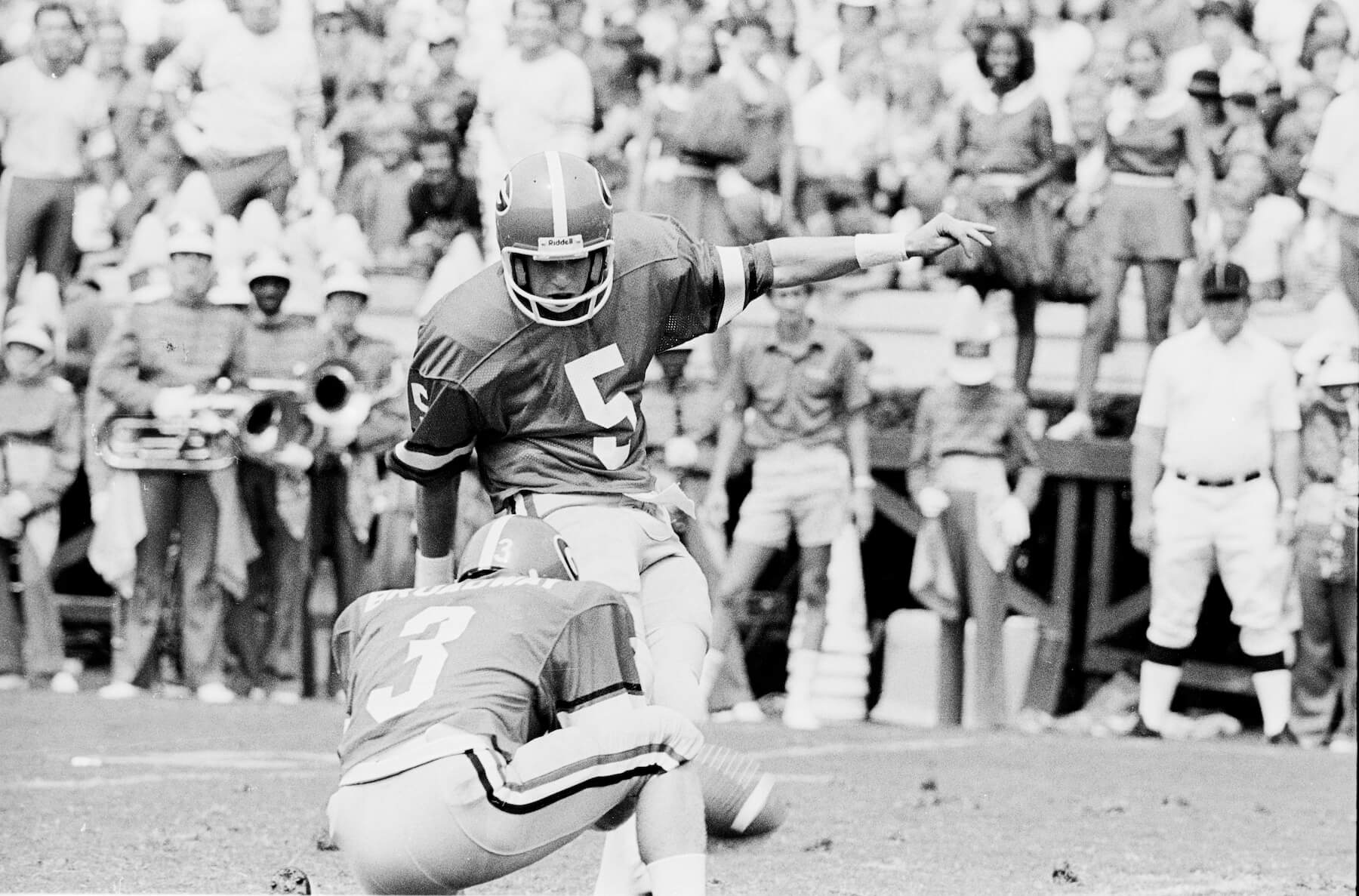 Danny Ford and Vince Dooley brought their programs to national prominence right around the same time—the late 70s into the 80s. It could be argued that Dooley got there a little sooner, but it was in this period that the Georgia-Clemson games started carrying national title implications.
In 1978, eighth-ranked Clemson walked face-first into a shutout courtesy of Erk Russell's defense, a loss that would be the only one Clemson endured that season, shutting them out of national title consideration.
In 1981, UGA was riding high after winning a national title the year before and opening the season with wins over Tennessee and California. But Clemson's defense kept Herschel Walker (and every other Bulldog) out of the endzone, ultimately costing Georgia a shot at back-to-back titles and giving the Tigers a win that set them on the path to a national championship.
These types of contests typified the series at that time, but the moment most UGA fans would identify with UGA-Clemson at this time (and perhaps all time) came off of Kevin Butler's toe in 1984.
The modern day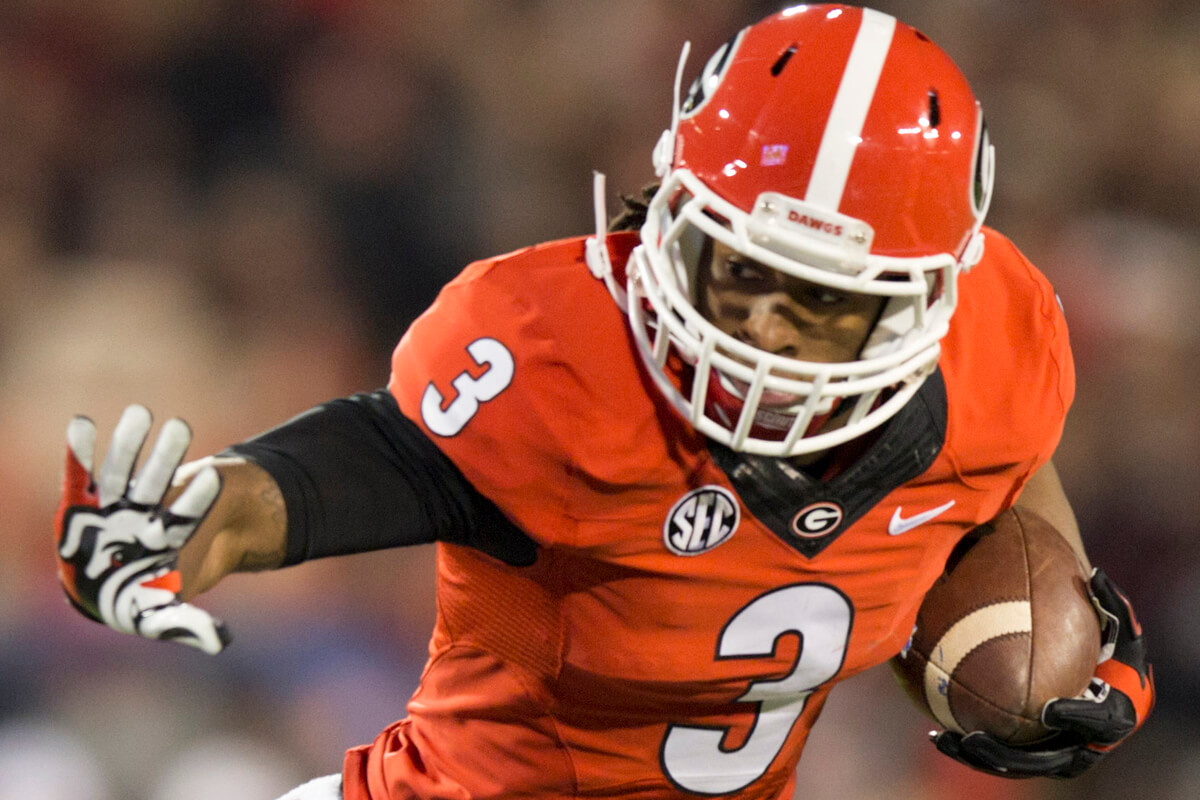 Since 1987, the rivalry has returned to its intermittent status: a series of home-and-homes with four or five or 10 years between them. It's sad to see a contest with such history fade, particularly when the programs involved field nationally relevant teams, but the Tigers and Bulldogs make up for lost time on the occasions they do get together.
There was the time that the 2002 Bulldog squad that would go on to win UGA's first SEC championship in 20 years was on the ropes against Clemson until DJ Shockley came in for the fourth quarter and sparked a Georgia comeback.
Or the time the rivalry returned after 10 years away and Tajh Boyd narrowly outdueled Aaron Murray for the win in 2013—a game that saw Todd Gurley run for 154 yards on 12 carries despite the loss, presaging his single-handed immolation of the Tigers the following year (198 yards on 15 carries, 100 return yards, 4 total touchdowns).
And now we renew the rivalry once again. It's been seven years since we played and once again, the contest could either be a launching pad or a stumbling block. Either way, it figures to follow the recent trend of the series: should be a hell of a game.
Your one-stop shop for UGA football fandom is alumni.uga.edu/football! Check in every week for new football blogs and videos, information on UGA Alumni events, new backgrounds for your phone, computer and Zoom and more.
https://alumni.uga.edu\/wp-content/uploads/FeatImg-2021-HotRClemson-V2-1030x357-2.jpg
357
1030
Clarke Schwabe
https://alumni.uga.edu/wp-content/uploads/uga-alumni-nba-1.png
Clarke Schwabe
2021-09-01 11:56:52
2021-09-10 11:39:58
History of the Rivalry: Clemson