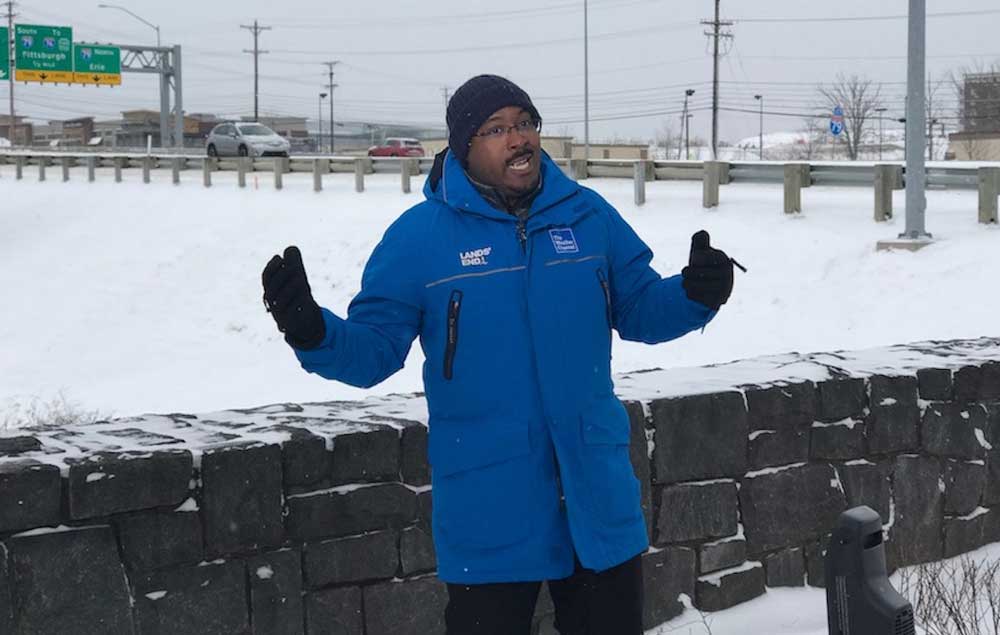 National Weatherperson's Day: Q&A with Alex Wallace (ABJ '04)
Alex Wallace (ABJ '04) is an on-camera meteorologist with The Weather Channel. After earning a degree in broadcast news from the Grady College of Journalism and Mass Communication, Alex earned a master's degree in geosciences with an emphasis in broadcast meteorology from Mississippi State University. Since joining The Weather Channel on-camera in 2006, Alex has worked in both the studio and the field. He earned the 2012 John Drewry Award for Young Alumni Achievement from the Grady College.
In recognition of National Weatherperson's Day (February 5), this weather-loving Bulldog shares what it's like being an on-camera meteorologist and reflects on his time at the University of Georgia.
After studying broadcast news at UGA, what led you to pursue a career in meteorology?
I had a fascination with weather going back to when I was a little kid. Along with cartoons, I made sure to catch the local news and tune into the Weather Channel every day. So, I always knew I wanted to do something in broadcasting but wasn't exactly sure what. Would it be behind the scenes or in front of the camera? At UGA, I combined my interest in broadcasting and weather to pursue a career in meteorology.
What lessons did the Grady College teach you that you still use today?
At Grady, I learned the different parts that come together to make a news broadcast. Before I did anything in front of the camera, I gained experience with everything from operating a teleprompter to directing. This was a great help for when I finally stepped in front of the camera. It allowed me to understand each person's contribution to the show and how important they were. That understanding continues to this day. I appreciate all the people that come together to produce TV.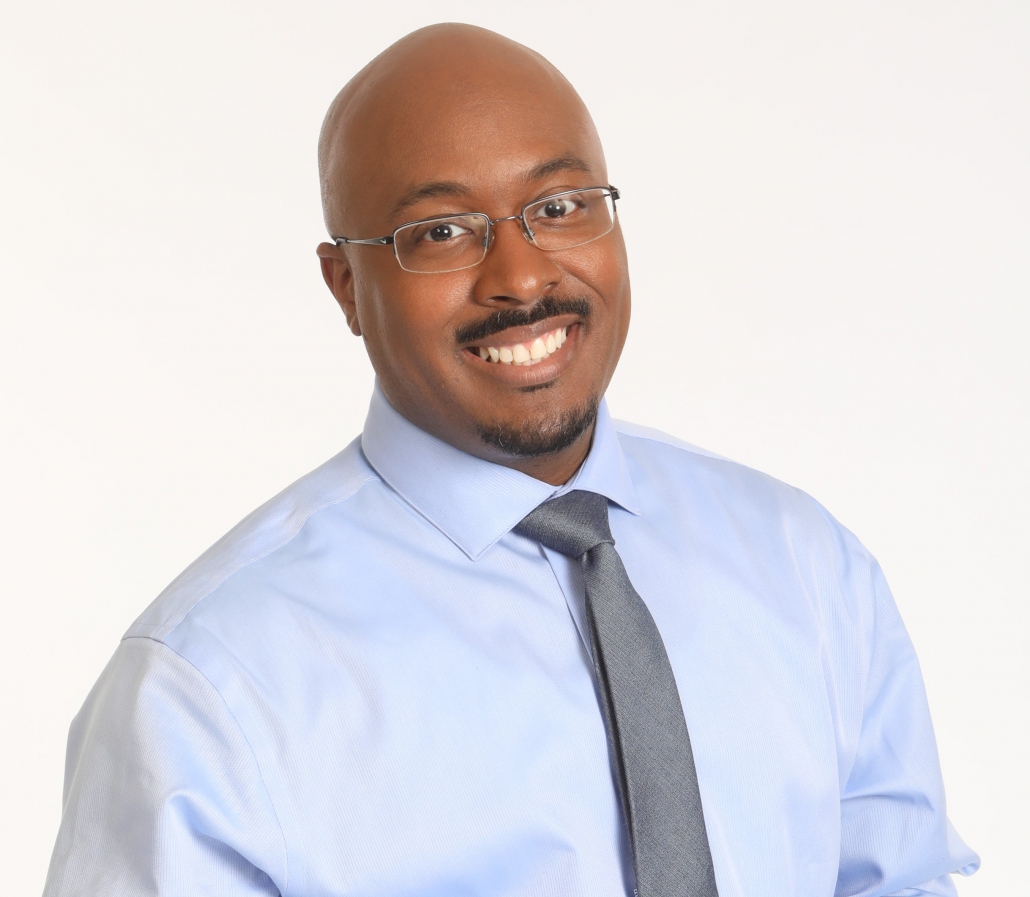 What is the most interesting weather event you have reported on?
Hurricane Florence in 2018. I was positioned in Fayetteville, North Carolina. It came in and decided it didn't want to leave. It dumped a ton of rain on the region. I was out covering the storm for more than a week. It ended up knocking out power for several days so it was "fun" being in the dark and taking cold showers for a few days. The moment power came back was one of the greatest moments of my life. It was fascinating to see one of the rivers that flows through the city slowly rise while we were there. I'm talking about a 40-foot rise in a few days. Of course, that led to flooding, which made getting around impossible because so many roads were closed. More importantly, people's homes were inundated and this was the sad part about the whole experience: knowing we are at the mercy of Mother Nature.
What is a part of your job that many people may not know about?
I think people might be surprised to know that 90% of everything I say on-air is ad-libbed. Sure, there are a few things that are scripted like introducing an interview or weather story, but otherwise it is mostly ad-libbed.
What is your favorite UGA tradition and why?
G-Day! Being out of school, Georgia football is a great excuse to get back to Athens and enjoy some time in the Classic City. I'm looking forward to when I can bring my son out to enjoy some time in Sanford Stadium.
Do you have any advice for students seeking a career in meteorology?
The best advice I have is to make sure you truly love it. That advice can be applied to any career choice. The No. 1 reason you should choose your career is because you have a passion for it. It'll make going to work so much more enjoyable and engaging. This is especially true when it comes to being an on-camera meteorologist. You can't fake it. People watching can tell if your heart is in it. When they see that it is, they feel they can trust you. Trust is super important when it comes to weather forecasting.
Your support today will help prepare tomorrow's trustworthy news broadcasters and meteorologists.
https://alumni.uga.edu/wp-content/uploads/Pittsburgh-Winter-Storm-resized-1.jpg
635
1000
Caroline Odom
https://alumni.uga.edu/wp-content/uploads/uga-alumni-nba-1.png
Caroline Odom
2021-02-04 13:13:03
2021-02-12 16:41:16
National Weatherperson's Day: Q&A with Alex Wallace (ABJ '04)