Previewing the (new!) 2020 UGA football schedule
It seemed in doubt for a while, but for the moment, Georgia football is on the horizon.
The COVID-19 pandemic has required a dramatic reappraisal of fall sports by colleges and universities across the country, but after much deliberation, the Southeastern Conference is moving forward with fall football, unveiling reconfigured 10-game, conference-only schedules for its 14 members on August 17.
Let's begin with the major caveat: this is as tentative as tentative gets. As public health conditions change in the shadow of COVID-19, so too will college football conditions. But let's assume that things go as well as can be hoped, and we see full-powered college football in 2020. What do our Bulldogs face?
University of Arkansas
Saturday, Sep. 26, 2020 | 4PM ET | SEC Network
Donald W. Reynolds Razorback Stadium – Fayetteville, AR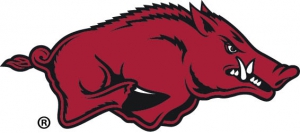 For many Georgia fans, it may seem a little cruel that in the Razorbacks' first season under head coach Sam Pittman— beloved former offensive line coach for UGA—they would open their season against the formidable Bulldogs. Blame COVID-19 if you want, but the Dawgs should walk into and out of Fayetteville comfortably, as the Razorbacks have lost 19 consecutive SEC games and lost several key players on a defense that finished last year ranked 110th in total defense.
Auburn University
Saturday, Oct. 3, 2020 | 7:30PM ET | ESPN
Sanford Stadium – Athens, GA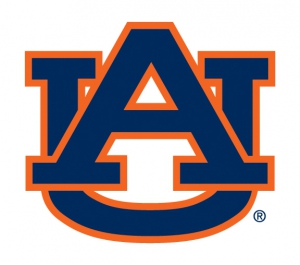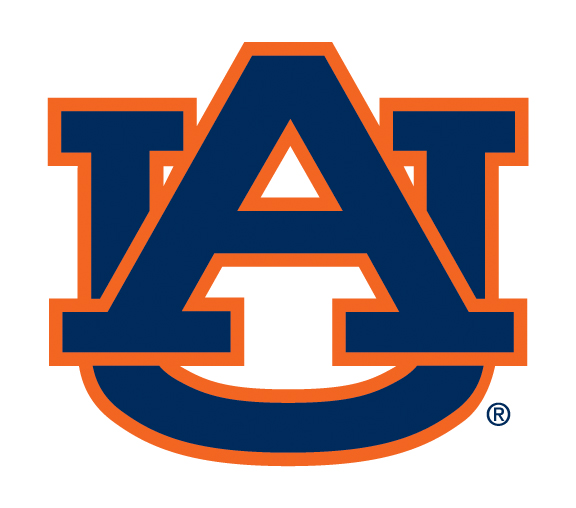 Things were already going to be strange with this matchup—it's been 83 years since this game was played in October—but now with the schedule shake-up, the Deep South's Oldest Rivalry becomes a week 2 matchup. It will be a notable contest for another reason, however: this is Georgia's 125th game against the Auburn Tigers. The last 15 contests against the Plainsmen have favored the Dawgs: UGA is 12-3 since 2006, a record that would likely surprise most of Bulldog Nation. In that same time period, however, the Bulldogs have never gone more than 4 games without giving one up to the Tigers. After winning three in a row, can Kirby keep the streak alive, or will shouts of War Eagle drown out the Chapel Bell?
University of Tennessee
Saturday, Oct. 10, 2020
Sanford Stadium – Athens, GA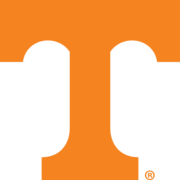 The unchecked UT dominance of the 90s has waned ever since Verron Haynes planted a hobnail boot into the checkered end zone of Neyland Stadium: Georgia is 13-6 against the Vols since 2001, and our last three contests have been decided by an average of 32 points. That said, after last season's loss to the Dawgs, Tennessee reeled off a 6-1 record—an impressive feat after early season losses to BYU and Georgia State. If Jeremy Pruitt has gotten the Volunteers to turn a corner, Tennessee could give UGA much more of a game this go-round. But without the time and structure of the typical offseason where that corner-turning usually occurs…
University of Alabama
Saturday, Oct. 17, 2020 | 8PM | CBS
Bryant-Denny Stadium – Tuscaloosa, AL

The last time the Georgia Bulldogs went to Tuscaloosa, they left on an overtime, game-winning bomb from Matt Stafford to Mikey Henderson. Since then, as Dawg fans are well aware, things have been all Bama in this series, which stands at 40-25-4 all-time in the Crimson Tide's favor. Any trip to Bryant-Denny is difficult, but this one may be even more challenging than our originally scheduled one—at least then there was a possibility of catching early-season Bama napping. As it stands now, though, this game will likely see two heavyweights tuned up and ready for high-level football.
University of Kentucky
Saturday, Oct. 24, 2020
Kroger Field – Lexington, KY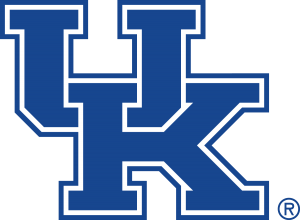 After a 10-3 year in 2018, Mark Stoops' Wildcats regressed a bit in 2019 with a 7-5 record. This was mostly expected, as the Cats lost a number of all-timers on both sides of the ball to the NFL Draft. Kentucky loses another playmaker this year in Lynn Bowden, the dynamic WR/QB who gave defenses fits. Well, MOST defenses: Georgia handled Bowden and Kentucky in a miserable, soggy game in 2019. This game lines up as a classic "trap game" for the Dawgs, who will be coming off of an undoubtedly grueling, highly anticipated game against the Tide and could overlook the 'Cats as they look ahead to the bye week and the Gators after that.
University of Florida
Saturday, Nov. 7, 2020 | 3:30PM ET | CBS
TIAA Bank Field – Jacksonville, FL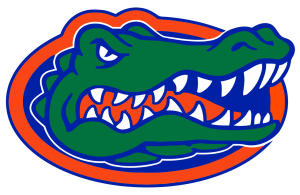 Unfortunately, this new schedule doesn't allow the Georgia-Florida game to fall directly on Halloween, which always feels like the appropriate time for this match: hordes of lizard creatures assemble, draped in rags of garish orange and blue. The good guys in red and black will fight to extend Georgia's win streak to 4, which would be the longest streak in this series in over a decade. Dan Mullen has steadily improved the Gators since his arrival in 2018, and our last game was decided by a single touchdown, so this figures to be yet another hotly contested match on the bank of the St. Johns River.
University of Missouri
Saturday, Nov. 14, 2020
Faurot Field – Columbia, MO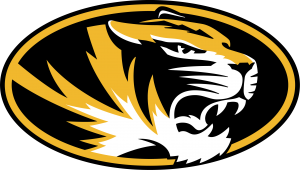 Since Missouri joined the SEC in 2012, the Tigers have only managed one win in eight games against the Bulldogs. But those games all saw either Gary Pinkel or Barry Odom at the helm for Mizzou, and now head coach Eli Drinkwitz will lead the Tigers. Drinkwitz served in various assistant roles for over a decade at a variety of schools before taking over the Appalachian State Mountaineers last season. In his one season at App State, his team set a Sun Belt record for wins (12), won the conference and became the first-ever Sun Belt program to earn a Top 20 ranking in the AP poll.
Mississippi State University
Saturday, Nov. 21, 2020
Sanford Stadium – Athens, GA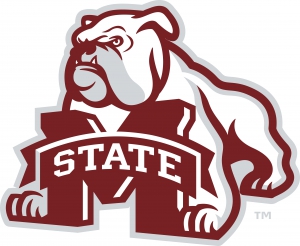 One of the more exciting SEC developments in the last year was Mike Leach's arrival in Starkville. This is actually Leach's second stint in the conference—he was Kentucky's offensive coordinator/QB coach from 1997-1998, when he and head coach Hal Mumme turned quarterback Tim Couch into a no. 1 NFL Draft pick (you read that right). It remains to be seen how well Leach's prolific offense translates to the modern-day SEC, but even without his high-flying scheme, MSU already had senior running back Kylin Hill, the SEC's leading rusher in 2019. And Leach's new defensive coordinator, Zach Arnett, led a San Diego State defense that, over the last two seasons, was among the nation's best in multiple categories. Don't be surprised if this game gives us some trouble.
University of South Carolina
Saturday, Nov. 28, 2020
Williams-Brice Stadium – Columbia, SC
The Dawgs will travel to their second Columbia of the year with one thing in mind: revenge. The 2019 USC-UGA game set off a wave of soul-searching and second-guessing that still lingers in the minds of many Bulldog fans and, ultimately, became the reason Georgia was kept out of the College Football Playoff. Despite UGA holding a massive advantage in the all-time series (51-19-2), this game now looms large for the Dawgs. But with former Georgia QB and offensive coordinator Mike Bobo joining former Bulldogs Will Muschamp, Bryan McClendon and Thomas Brown on the USC coaching staff, the Gamecocks could have a rejuvenated offense, so the South Carolina of 2020 may be more difficult than the 2019 edition.
Vanderbilt University
Saturday, Dec. 5, 2020
Sanford Stadium – Athens, GA
This isn't who we normally close the season with, but I guess we can trade one set of nerds for another. The 'Dores and the Dawgs face-off Between The Hedges for their 81st meeting. This series has been one-sided for decades, with the Bulldogs winning 43 of the last 50 contests. Still, Kirby is 3-1 against Vandy, and head coach Derek Mason is good for one or two upsets a year, so UGA will need to give an honest effort to make sure they don't give Vanderbilt a reason to extend Mason's contract.
More than ever before, make sure to stay connected with the UGA Alumni Association this season. COVID-19 will change how we enjoy the game this year, but the Alumni Association will be rolling out a variety of ways, before and throughout the season, to bring the "Saturday in Athens" feeling directly to you, wherever you are. From the hedges to your home, we Never Bark Alone! Go Dawgs!
https://alumni.uga.edu/wp-content/uploads/socialgraphics-2020-footballschedule_featureimage-1220x423-.jpg
882
2543
Clarke Schwabe
https://alumni.uga.edu/wp-content/uploads/uga-alumni-nba-1.png
Clarke Schwabe
2020-08-19 15:08:54
2020-12-21 13:47:24
Previewing the (new!) 2020 UGA football schedule