Artists in quarantine: Q&A with Ryan Sichelstiel
Ryan Sichelstiel (AB '15) is a senior hybrid graphic designer based in New York City. He has experience with both print and digital media and has worked with clients ranging from Walmart and T-Mobile to the University of Georgia. Ryan recently celebrated his one-year anniversary working for Celtra, a creative technology company. However, COVID-19 has seen all of us adjusting to a "new normal," and for Ryan, that includes working remotely from his hometown of Perry, Georgia. We caught up with Ryan to better understand an artist's experience in quarantine.  
How have you adjusted to moving back home? 
After graduation, I worked in the Disney College Program for six months and then moved to New York. I've been up there since. It's definitely different to be back, but the thing that's been somewhat reassuring is that everyone else is going through this, too. It's not like you're missing out on things, but it feels weird to know that life is on pause indefinitely.  
Where are you on the quarantine spectrum?  
I'm ready for things to get back to normal. I'm a raging extrovert, so I miss people, my walks to work, and my local coffee shop. It's been a bit of an adjustment, but I'm trying to enjoy being home.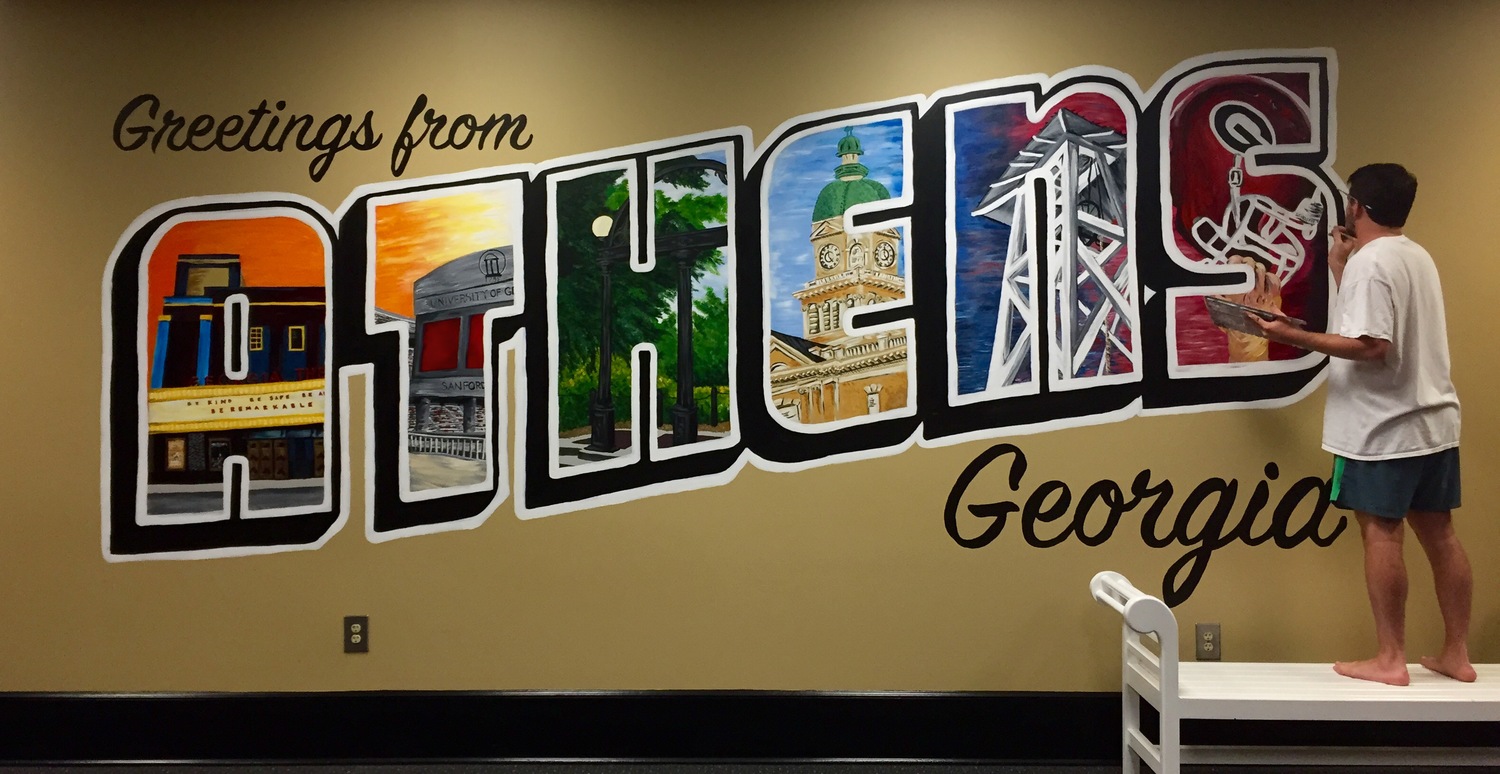 How are your 'creative juices' handling the pandemic? 
They have been flowing. For me, walking around in New York, you get inspiration everywhere. Here, it's difficult because you're sitting in the house for 66 days — not that I'm counting. A joke became a tradition in that I find memes and videos and save them. I then create a diary of the previous day using those videos; I post, like, 15-20 every day. That's a fun thing to push my creativity a little bit and think, "Well, how does this video fit into the scenario where Grandma told me to put some more sunscreen on?" 
How has the pandemic affected your flow of work? 
Some clients have pulled back, but it's still been pedal to the metal. A lot of retail clients have taken advantage of this time to offer sales since people are online shopping all the time. We've been working with them to recreate ads specifically for the pandemic and changing their messaging. For example, the creative features a lot more loungewear now.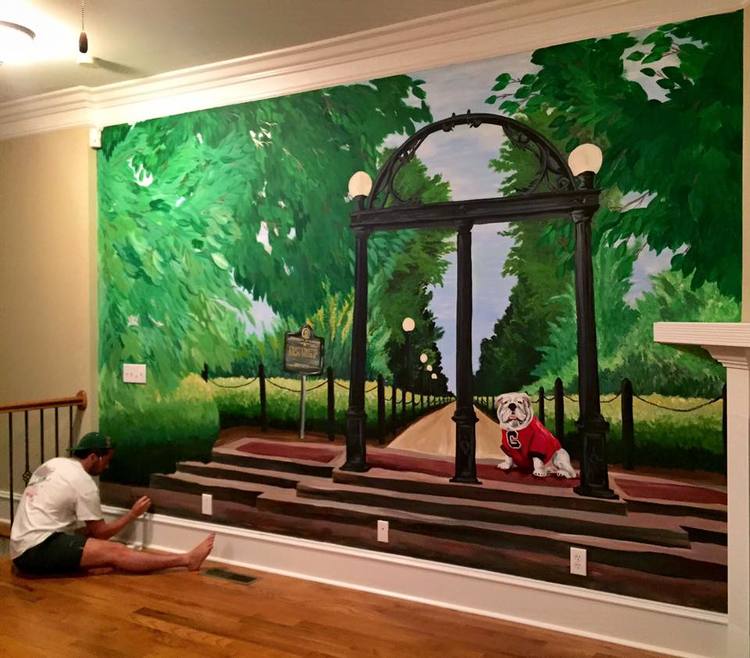 What is one of your favorite projects that you've created? 
As a student, I worked at the UGA Visitors Center and our boss, Eric Johnson, always said, "Awaken the possibility in others." He allowed me to paint one of the bulldog statues in the Visitors Center with my own design. I also painted a mural on the back wall of the space. It was a cool experience because, as a college student, you're trying to figure out what you want to do and to have someone let you paint something like that is the coolest thing. He instilled confidence in me and gave me the opportunity to prove my worth.
What do you hope students, alumni, and faculty are reminded of when they view your Athens- and UGA-centric paintings? 
Everyone's [perspective on] Athens is different. I hope what people see when they look at my work is that they don't see that specific artwork. They see Athens and try to envision: what do I think of when I think of Athens?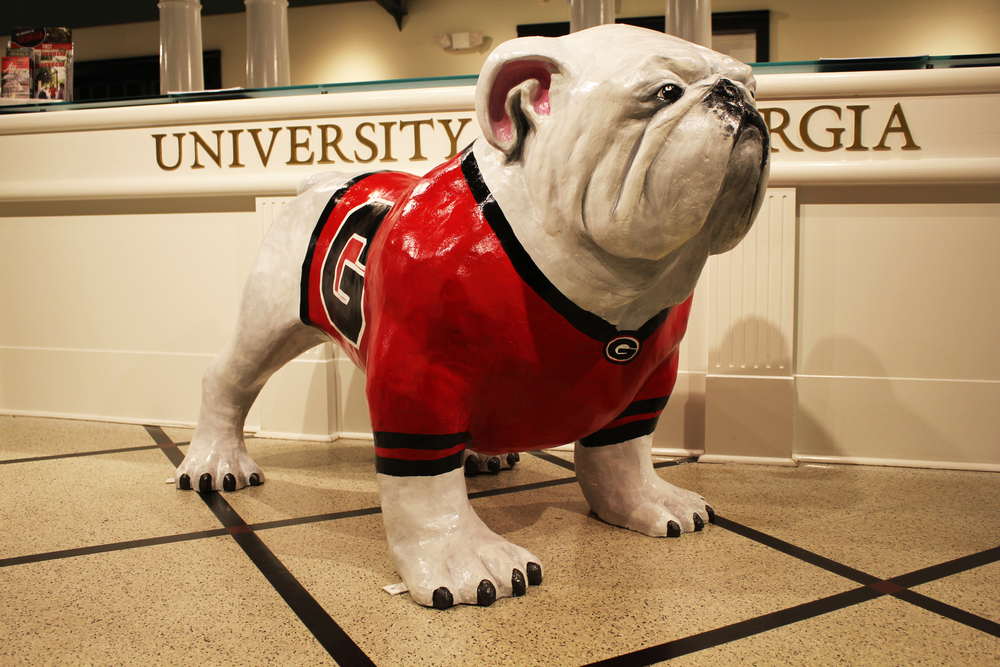 Do you think it's artists' responsibility in quarantine to create works that reflect what we're going through during this pandemic?  
I don't want to say it's a responsibility. It's a weird time, and no one's been through anything like this. With creatives, everything we do is expected to be "chef's kiss" — brilliant. What's nice about this period is that you're on your own. You're kind of locked up and it's nice to be able to reflect for more self-fulfillment. I have more room in Perry, so I have my old paint supplies, sketchbooks, and pens and can just create for my own mental health; to chill out, relax, explore, and create. It's nothing that's been paid for or needs to be done by tonight.  
Since you're a self-proclaimed Disney aficionado, which Disney movies do you suggest people watch during the quarantine?  
Good Dinosaur, Onward, and Peter Pan.  
If you're an artist in quarantine, consider sharing your story with the UGA Libraries.  
https://alumni.uga.edu/wp-content/uploads/RS2-header-scaled.jpg
887
2560
Laura Nwogu
https://alumni.uga.edu/wp-content/uploads/uga-alumni-nba-1.png
Laura Nwogu
2020-06-05 10:00:25
2020-06-09 09:30:55
Artists in quarantine: Q&A with Ryan Sichelstiel