Brighten your screen while working from home
Video conferencing is an essential tool for those working from home and sheltering in place during the COVID-19 pandemic. Many video conference platforms, such as Zoom and Teams, allow users to bring a little creativity and inspiration to the work day with custom backgrounds. So we asked, why not let UGA alumni artists help you step up your background game?
These creative Bulldogs hold degrees from across campus, and their creations are the perfect backdrop to brighten even the most mundane virtual meeting. We have sized these to the specifications for Zoom, but anticipate they can be used in other platforms.
Meet the Artists
Laura Deems (BFA '17)

Laura Deems is an Atlanta-based abstract artist who earned her bachelor's degree from UGA. She has a background in textile design and a fascination with color theory, and this quote from her website puts it better than we could: "The canvas ceases to serve as a window to convey images and ideas for her, becoming a field for the visual marriage of line and color. The immediacy and freedom of her bold marks against swaths of brilliant hues are the defining vehicle of her work that collectors and designers alike just can't get enough of."
Natalie French (BSA '05, DVM '12)

Natalie French is a self-taught artist and designer who prefers the "calming, whimsical feel" of watercolor. She started her company, Tulip Magnolia Art + Design, in 2015 when she was 8 months pregnant with her second daughter. She is a licensed veterinarian and practiced equine medicine after vet school, and now spends time with her two daughters and painting. She enjoys spending time outside, which influences her adventure shirts.
Natalie Kilgore (AB '06)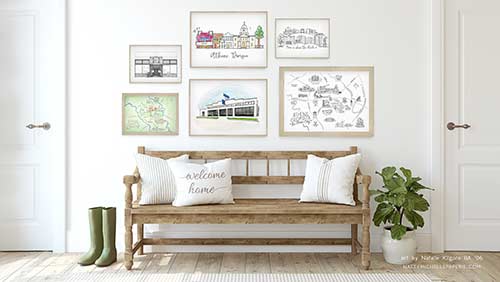 Natalie Kilgore started her stationery business, Natty Michelle Paperie, in 2009. In the beginning, she designed wedding stationery and hand-drawn maps for couples getting married. Over 10 years later, she has now expanded her business to offer a variety of handmade products that feature her artwork, including prints, gifts, and apparel. She frequently collaborates with other small businesses in Georgia and across the country to develop new product lines, such as letterpress goods, woodcut ornaments, and screen printed T-shirts. Natalie works out of her home studio just outside of Athens, and lives with her husband and two children. Shop her collection online or follow her on Instagram.
Clay McLaurin (BFA '00)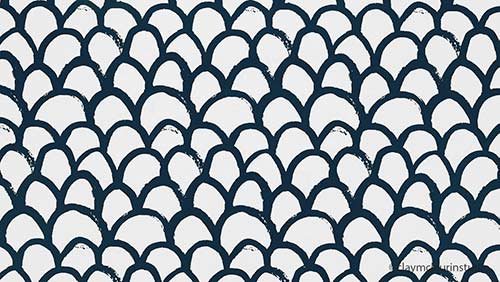 Trained as a textile designer, Clay McLaurin started his career designing for a jacquard mill in New York City. He then moved from designing to teaching at the Rhode Island School of Design and at UGA's Lamar Dodd School of Art. Well-versed in textile knowledge, Clay brings his personal discoveries to life in a collection of textiles and wall coverings for the home. Clay is the founder of Clay McLaurin Studio; his works can be found in showrooms in the United States, Australia, England, and Canada.
Isabella Nixon (BFA '20)

Isabella Nixon is a recent UGA graduate and former member of the Student Alumni Council with a degree in interior design from the Lamar Dodd School of Art. Isabella's art skills include free-hand drawing, architectural drafting, computer-aided design, AutoDesk, SketchBook, physical and electronic models, and other graphic media. She has presented ideas both visually and verbally by integrating knowledge of historic and contemporary architecture and interior design. Isabella has a strong passion for photography, graphic design, and the arts.
Ryan Sichelstiel (ABJ '15)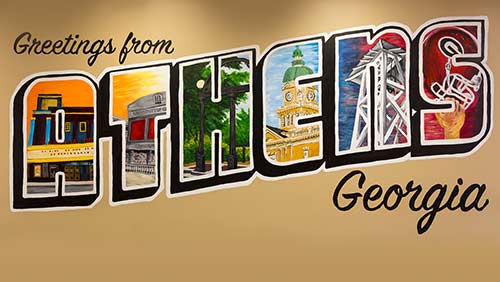 Ryan Sichelstiel hails from South Georgia. In 2015, he graduated from UGA with a degree in advertising and studio art and a certificate in personal and organizational leadership. As a New York City-based senior hybrid graphic designer, Ryan has experience with both print (layout and editorial) and digital (social media, banner ads, iconography, web design, presentation).
https://alumni.uga.edu/wp-content/uploads/i-tWjvGcL-X3.jpg
423
1200
Erin Geoghan
https://alumni.uga.edu/wp-content/uploads/uga-alumni-nba-1.png
Erin Geoghan
2020-07-09 17:16:43
2020-07-09 17:16:43
Brighten your screen while working from home