Clementine Creative: Marketing Agency Brings Juicy Storytelling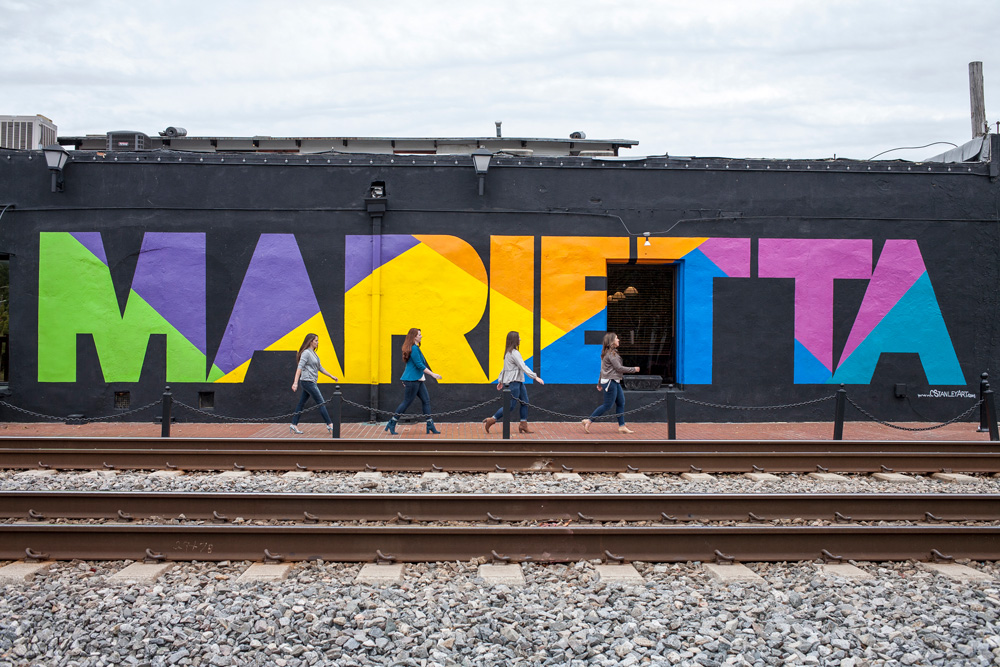 Sometimes big stories start in small places. One of those places: Clementine Creative Agency, a boutique marketing agency based from the first floor of a century-old building on the edge of bustling Marietta Square. Founded in 2015 by Jennifer Minton Nilsson (BBA '00) and Merissa Corbet Davis (BFA '03), Clementine Creative has become a wellspring of creative branding, dauntless design and authentic storytelling for a diverse and growing list of clients in the metro Atlanta area and beyond.
The agency initially sprang from the decade-long professional history of its two founding partners who worked together as part of an in-house corporate marketing and creative team for a prominent Atlanta-based homebuilding company. "I was the Vice President of Marketing and Merissa was our Art Director. We were lucky in that the company placed a value on branding and creative visioning that a lot of others may not. We rode out a lot of challenging times in the industry, but we learned a lot in the process too," says Jennifer. "As we collaborated, we began to focus in on how powerful our craft could be in terms of creating a brand and a vision and then communicating that story in a way that was unique and genuine, something that people could connect with. That kind of storytelling makes things happen. It is not only fulfilling to create, but it makes a real impact on the business, even in the hard times."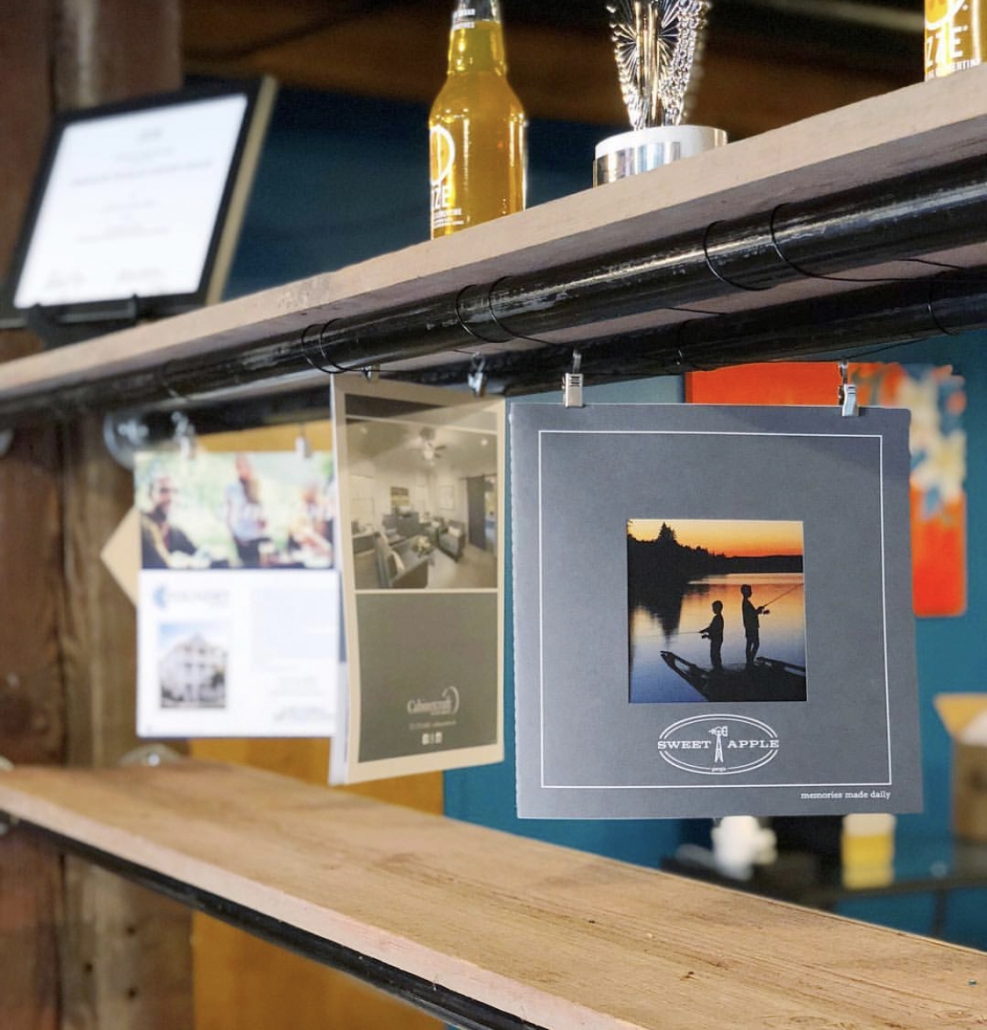 "So much of it became about just taking those extra moments to be thoughtful,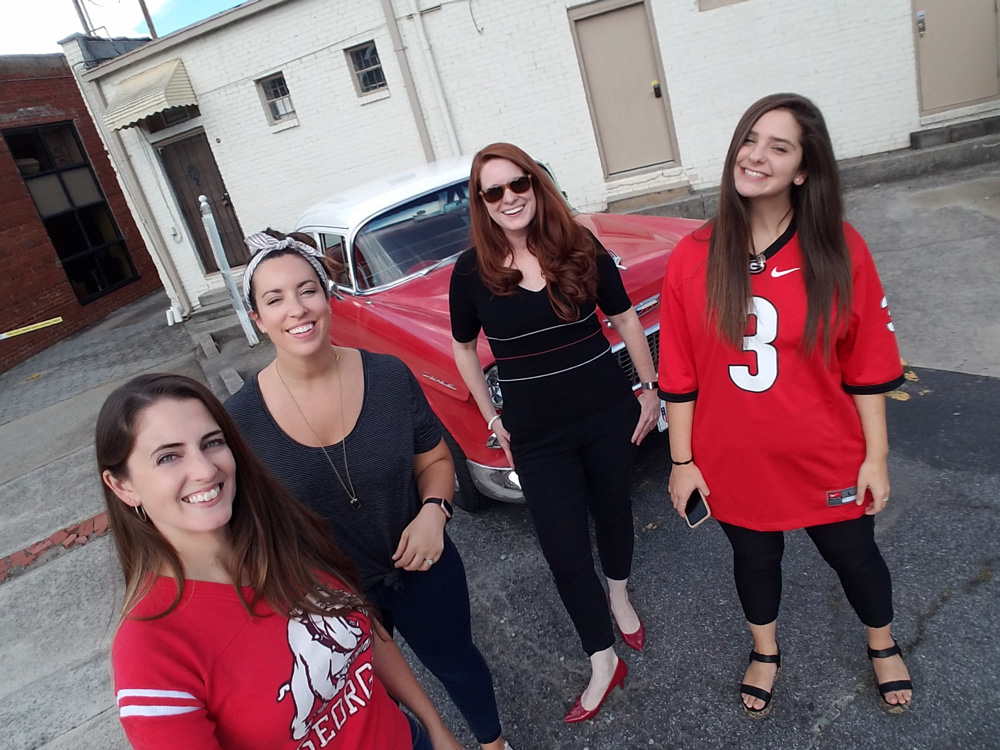 having the courage to take a step back and think creatively, look for the fresh approach – then the persistence to follow through the details and get it right," adds Merissa. "Doing what, in a lot of cases, others wouldn't take the time to do. Ultimately, we knew we wanted to create an environment built around that way of working and really honor the craft with great design that had an impact on people. And that was the seed of Clementine." As Clementine's reach has grown, so has its team – currently rounded out by two more UGA alumnae, Rachel Regal Melvin (BBA '12) who heads up social media and engagement and Emily Noles (AB '18), the agency's client account and marketing coordinator.
With a select team for support, Clementine has been busy bringing stories to life from logo and branding packages to websites, social media campaigns, retail experience centers and more.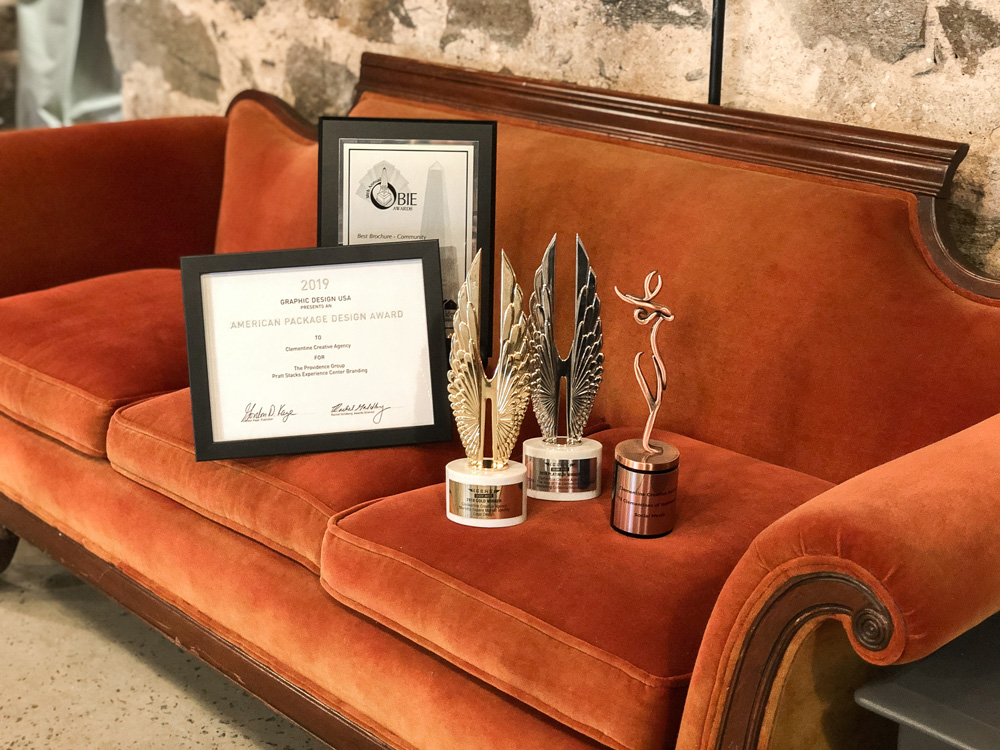 Highlights of Clementine's recent work include two national award winners: a creative branding implementation (complete with onsite, web and social media components) for Marietta Square Market, the city's anticipated new food hall destination opening this spring, as well as a brand experience center for Pratt Stacks, a new condominium destination in Atlanta's Grant Park. Located in The Beacon Atlanta, the center is defined by a full wall mural, commissioned from a local artist, and combines everything from street art to architecture with video and interactive presentations for an immersive lifestyle experience. "We've had the opportunity to work with a growing list of clients from all walks and that's a part of the challenge and the fun for us," says Rachel. "We get to create these things and then see them come to life out in the world. When our clients see success, we get to celebrate with them. Everyone has a unique story to tell, so there's always a new creative challenge for the team."
And, at least for now, that team is red and black through and through. "There's always room for another Dawg in the office," jokes Rachel. Emily, the team's most recent alum, adds, "When you think about it, it's fun to have this team where you can see all these different facets of UGA working together. Merissa studied on the fine arts side in Lamar Dodd. Jennifer and Rachel both have a background in marketing from Terry. I was in advertising at Grady. We all have a common ground in the Georgia community, but we also all have different training, different specialties, different experiences that we bring to our work as a team and I think that collaboration really shows in the finished work." Sounds like the makings for a great story.
Want to see more? Get a taste of Clementine's work on their website at clementinecreativeagency.com.
https://alumni.uga.edu/wp-content/uploads/Cover-Photo.jpg
810
1000
UGA Alumni
https://alumni.uga.edu/wp-content/uploads/uga-alumni-nba-1.png
UGA Alumni
2019-03-04 14:50:20
2019-07-02 12:59:13
Clementine Creative: Marketing Agency Brings Juicy Storytelling