Meet Shontel Solomon, Outreach Chair of the Black Alumni Leadership Council
In October 2015, the UGA Alumni Association launched the UGA Black Alumni Affinity Group, which is led by the Black Alumni Leadership Council. The council seeks to connect with black alumni and students through shared experiences, and to continue building a welcoming and supporting campus community. Shontel Solomon (BS '10) is outreach chair of the Black Alumni Leadership Council, and we recently interviewed her to learn more about her UGA experience and what drives her to stay connected to the university.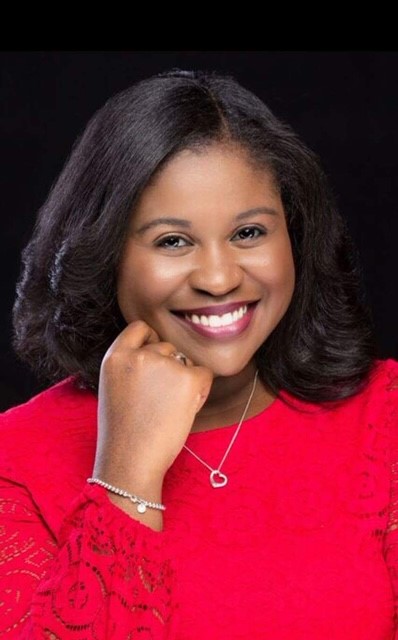 When did you graduate from UGA and what did you do after graduation?
I graduated from UGA in 2010 with a Bachelor of Science in psychology. I knew that I wanted to become a therapist, so I ended up attending Valdosta State University for 3 years in their American family therapy program. I received my Master of Science in marriage and family therapy from there and went on to become a licensed MFT. I am currently working as the Clinical Supervisor at the Walk of Life Counseling Center, LLC with a fellow UGA alumnus, Damaris Solomon Johnson (BS '08).
How did you get involved with the UGA Alumni Association?
I had been working with the Black Alumni Affinity Group before they were official in 2015. In 2014, I helped with homecoming.  We wanted homecoming to be a staple. We wanted it to be something where black alumni could really feel connected to UGA. We wanted students to see the alumni and be like, "They look like me, and we can connect that way to the university." Ambré Reed (BSFCS '09) another member of the Black Alumni Leadership Council, helped me get involved and get connected with the Black Alumni Affinity Group.
What excites you the most about serving on the Black Alumni Leadership Council?
Everything about it excites me. I get to connect with alumni. There are thousands of UGA graduates around the United States. Homecoming is my favorite event, and I look forward to it every year. I'm on the Black Alumni Retention and Engagement Committee, which hosts the homecoming every year. I get so excited to see alumni come back, support and link up with their friends. You get to see the "old school" people coming back, sororities, fraternities and everyone gets to see each other. It's that ultimate black experience. It's such a beautiful thing to see at the University of Georgia. The Black Alumni Leadership Council has such a great vision for the black alumni council. We are a minority at this institution, but our alumni need to be highlighted.  It just excites me every year to be more involved and help create more events that our black alumni can participate in.
What was the most important experience you had as a student?
Being part of Pamoja Dance Company my freshman year really helped connect me with other black students. I was one of the only black students from my high school to attend UGA in my class. Pamoja not only helped me get connect with other students, but black students in particular. That was a really important experience for me because I was able to speak with them [other black students], get connected with them, foster relationships with different people, join black organizations on campus and just network with people like me who were interested in doing what I wanted to do. It was helpful for me to feel connected and make friends. It helped me join organizations such as Black Affairs Council, NCNW and the NAACP.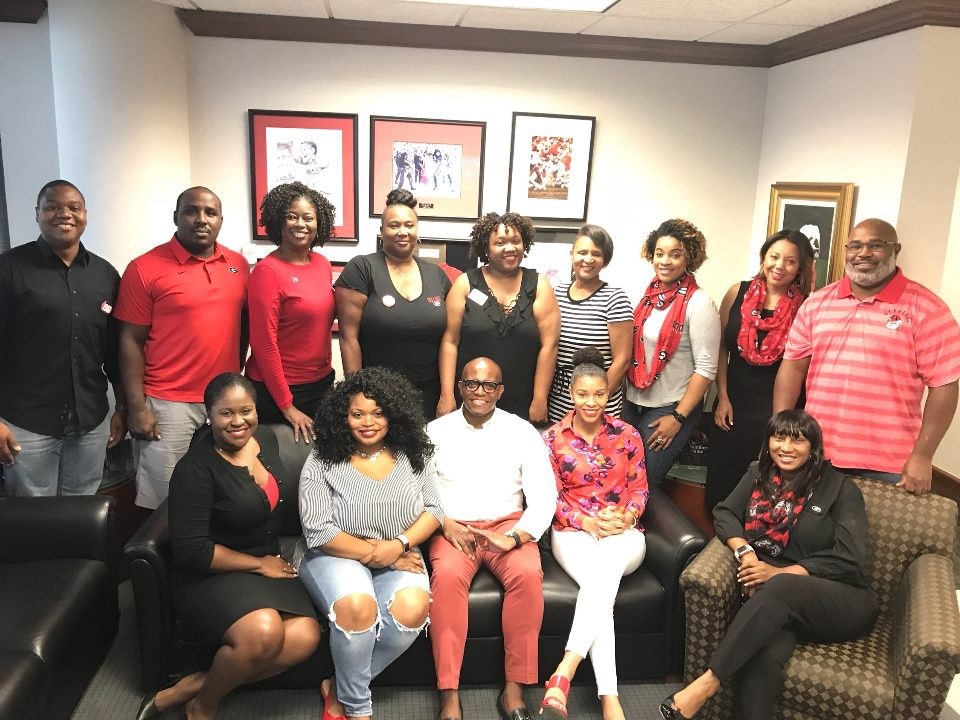 What is your favorite thing to do when you visit Athens?
When I come with my friends for Homecoming, we enjoy moments that remind of when we were students. We really love to go eat and have a great time. Last year, we went to Choo Choo just to have some nostalgia. Another time we went to Kelly's on Lumpkin Street. We also go downtown to the bars. Those nostalgic moments remind us of the great times that we had at UGA.
What advice would you give to a current student?
Join the amazing organizations on campus. Whatever your niche is, you should join and do something to give back, get connected and network. I think too many people assume that you only network to get a job, but that's not true. You can network with your peers on campus and get to know them. It helps you feel like you're not by yourself. There are people out there who want to help you, but to do that you have to have some type of hub in the form of those organizations. But, don't overdo it because you are still a student. Joining organizations is part of the experience of college, and it's a resume builder.
Finish this statement. I am most proud to be a Bulldog when_______?
I am most proud to be a Bulldog when I can help students or a fellow alumni get connected to the institution, help them to launch their careers or be a mentor to them. I love helping them to feel proud of being a student at UGA and encouraging them to remain involved with the institution after graduation.
Have you heard about the 1961 Club?
The 1961 Club is a giving society for donors who support the Black Alumni Scholarship Fund. The 1961 Club was created to engage more than 14,000 living African-American alumni from UGA. The name of the society comes from the year when Hamilton E. Holmes (AB '63) and Charlayne Hunter-Gault (ABJ '63) arrived on campus. Click here to learn more.
https://alumni.uga.edu/wp-content/uploads/Shontel-Solomon-headshot-1.jpg
399
495
Maya Jones
https://alumni.uga.edu/wp-content/uploads/uga-alumni-nba-1.png
Maya Jones
2019-02-19 10:21:01
2019-07-02 13:00:56
Meet Shontel Solomon, Outreach Chair of the Black Alumni Leadership Council