Meet Alissa Vickery, Fundraising Chair for the Women of UGA Leadership Council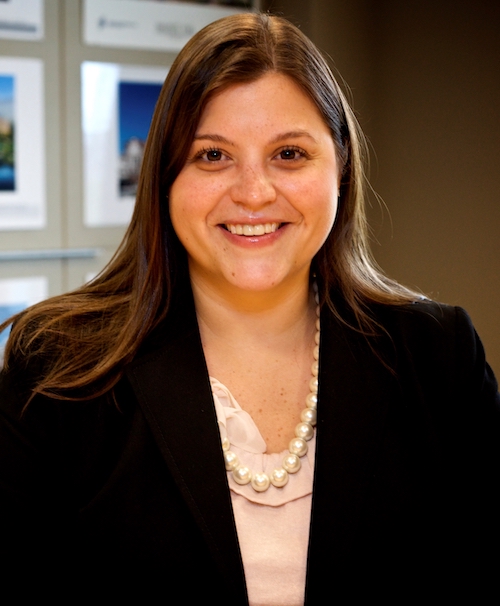 Women of UGA's mission is to foster a lifelong commitment to the University of Georgia by creating opportunities for personal and professional development, instilling a spirt of giving, and investing in the future of the university, its students and alumnae. We recently got the chance to interview Alissa Vickery (BBA '01, MACC '01), fundraising chair for the Women of UGA Leadership Council in order to learn more about her experience at UGA and what drives her to stay involved with her alma mater. Here's what she had to say! 
What kind of advice would you give to a current UGA student?
Work hard and appreciate the fact that, whether you're paying for it or your parents are paying for it or you have scholarship money, that what you're doing day-to-day matters, embrace what you're doing, the classes you're taking and what they're trying to teach you because the more immersed in the content you can become the more relatable it will be. Your grades matter!
The other thing I would say is to figure out something other than school to become a part of because when you come out of school, you don't want all you have on your resume to be your GPA. People are looking for someone well-rounded, especially with the current job market. If you want to set yourself apart, figure out how to make sure you're a well-rounded individual.
What's the most important thing you learned while at UGA?
I was that kid in high school who never had to study that hard so I think I came to Georgia not really knowing how to study as a result, and I got slapped in the face pretty hard my freshman year first quarter. I failed my first test. It was a calculus test and I thought "I had this class before. It's fine." It wasn't fine because I just didn't know how to be a student, but I turned it around pretty quick. I figured out how to study, and I did come out of that class with an A even though I failed that first exam. So I learned how important hard work and perseverance are, whether you get the A or the B.
How did you get involved with Women of UGA?
A women I had met through work had mentioned that the Alumni Association was looking to create a new women's affiliation group similar to young alumni and black alumni, specifically geared towards women, and she thought that I would be great so I applied.
For me, UGA continues to be a part of who I am and what we do in our free time. We come up for football game, come up for gymnastic meets occasionally. We love the town and try to come back every chance we get, and this was just sort of one more way to still be engaged with the university and at the same time giving back my time and trying to make a little bit of a difference.
What about the Women of UGA Council excites you the most?
For me, it's all about outreach to the alumni community. It's a lot of networking and getting to know new people but through that our end goal is that we want to raise money for scholarships for students in need. We want to close the gap for students who need a scholarship to be able to attend UGA. You can really make a difference in someone's life that way. We want alumni to feel engaged and impacted enough that they'll want to give back.
So what's your favorite memory from UGA?
My freshmen year we played Auburn at Auburn, and it was a really cool game. It was the first time any game had gone to four overtimes with the new rules. It was at Auburn and some of my friends from high school went to Auburn and obviously, I had friends at Georgia too. We were all together and sitting in the second row, in front of the band with the students. It was the game that Uga actually leapt up at the Auburn player and tried to bite him because the Auburn player was taunting him. I'm actually in that picture that you see everywhere of Uga jumping up at the guy! We also won that game so Georgia fans rushed the field afterwards. It was one of those things that looking back at is such a cool experience! Go Dawgs!
https://alumni.uga.edu/wp-content/uploads/Alissa-Vickery-featured-2.jpg
682
845
Caitlyn Richtman
https://alumni.uga.edu/wp-content/uploads/uga-alumni-nba-1.png
Caitlyn Richtman
2018-09-24 10:55:11
2019-08-02 09:55:16
Meet Alissa Vickery, Fundraising Chair for the Women of UGA Leadership Council