Meet Bridgette Burton, Member of the Black Alumni Leadership Council
In October 2015, the UGA Alumni Association launched the UGA Black Alumni Affinity Group, which is led by the Black Alumni Leadership Council. The council seeks to connect with black alumni and students through shared experiences, and to continue building a welcoming and supporting campus community. Bridgette Burton (AB '11, ABJ '11, MPA '17) is a member of the Black Alumni Leadership Council and currently serves as the marketing and communications committee chair. We recently interviewed her to learn more about her UGA experience and what drives her to stay connected to the university.
When did you graduate from UGA and what did you do after college?
I have three degrees from the university — two from my undergraduate experience,  a bachelor's in theatre and in public relations, and a third degree in 2017, a master's in public administration. After college, I moved to Chicago and worked for Steppenwolf Theatre Company, where I worked as an assistant house manager and concierge. That was my first time living in a place outside of Georgia and I fell in love with the city. In 2012, I accepted a position at the UGA Performing Arts Center as the house manager and volunteer coordinator. I was then promoted to the assistant box office manager in 2014 and now serving as the interim box office manager.
How did you get involved with the Alumni Association?
It was actually when I was in Chicago! Grady College hosted an alumni event in Chicago and I came out to it. I was able to connect with former teachers and fellow alumni and it was kind of a call to action to be more involved. Once I moved back to Athens, I immediately joined the Athens Chapter and I haven't looked back.
Which Black Alumni Event are you most proud of?
I am most proud of the Brunch and Learn event we held in March. It combined many of the tenets of our mission together: engage, donate and serve. It was great to see so many alumni attend this event and be engaged with the topic. The crazy thing is we have so far to go in terms of expanding it, so to see it be successful the first time was great.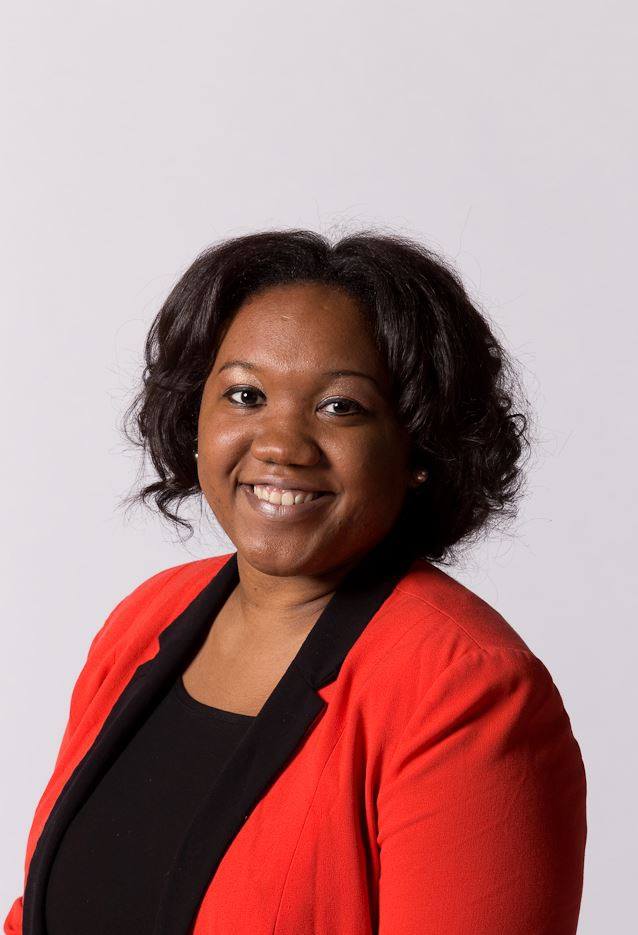 How has serving on the BALC benefited you?
Serving on the council has benefited me in many ways:
1. I am serving alongside different generations of passionate men and women who love UGA just as much as I do. We all have so many gifts and talents that when we come together, magic happens. The things that we have been able to accomplish in just two years is unprecedented and I am proud to be a part of this group.
2. My perspective on fundraising has shifted. I am thankful for the workshops and training that has been given as a member of the council. I can share my story about the this place in Athens that I love and connect with others about their passions. The lessons and people I have met through this experience has helped me be a part of the establishment of the Mary Frances Early Graduate Student Support Fund.
3. I can give back to the university because it has given so much to me. Serving on the council, I can see the my volunteerism in action and how it helps students, faculty and staff. To hear about the Black Alumni Scholars and their achievements is a testament to the work the council and alumni across the world does. Their graduation is enough and I see that in my serving the university, I helped in a small way.
4. I get to fine tune my PR skills. Serving as the Marketing and Communications Chair for the council, I oversee the content of the social media pages and the Black Alumni Newsletter. I have a PR degree and in my professional work, I do not always get the opportunity to put my Grady skills to use, but serving on the council, I get to explore that skill set in different ways. Campaigns like #UGABlackAlumniCouples, #UGABlackAlumniTravel and #PostYourUGAPapers have been innovative social media experiences that have engaged alumni in ways I never thought would happen.
What is the most important experience you learned as a student?
As I student, I learned to use all of your resources that are available on campus. When you leave it, you realize how great the university is. Ray Paolino in the Department of Theatre and Film Studies always made the metaphor of the toolbox for actors: Each acting method or practice can be pulled out to help you create a character. Well, this can also be applied to other areas as well.
What is one piece of advice you would give to UGA students?
I would say to always be open to learning and challenging yourself. It is not always an easy process, but you will value it so much with every new lesson or opportunity.
https://alumni.uga.edu/wp-content/uploads/DSC_6158.jpg
500
1024
Josh Mixon
https://alumni.uga.edu/wp-content/uploads/uga-alumni-nba-1.png
Josh Mixon
2017-11-08 09:00:00
2017-11-10 14:08:02
Meet Bridgette Burton, Member of the Black Alumni Leadership Council