UGA's Must-See Campus Upgrades: 2017 Edition
Last year, Deja White (ABJ '17) walked you through the University of Georgia's newest and most exciting upgrades for 2016. This year, we look to continue that tradition. Without further ado, here's what you can look forward to seeing on your next visit back to Athens!
Campus Transit purchases electric buses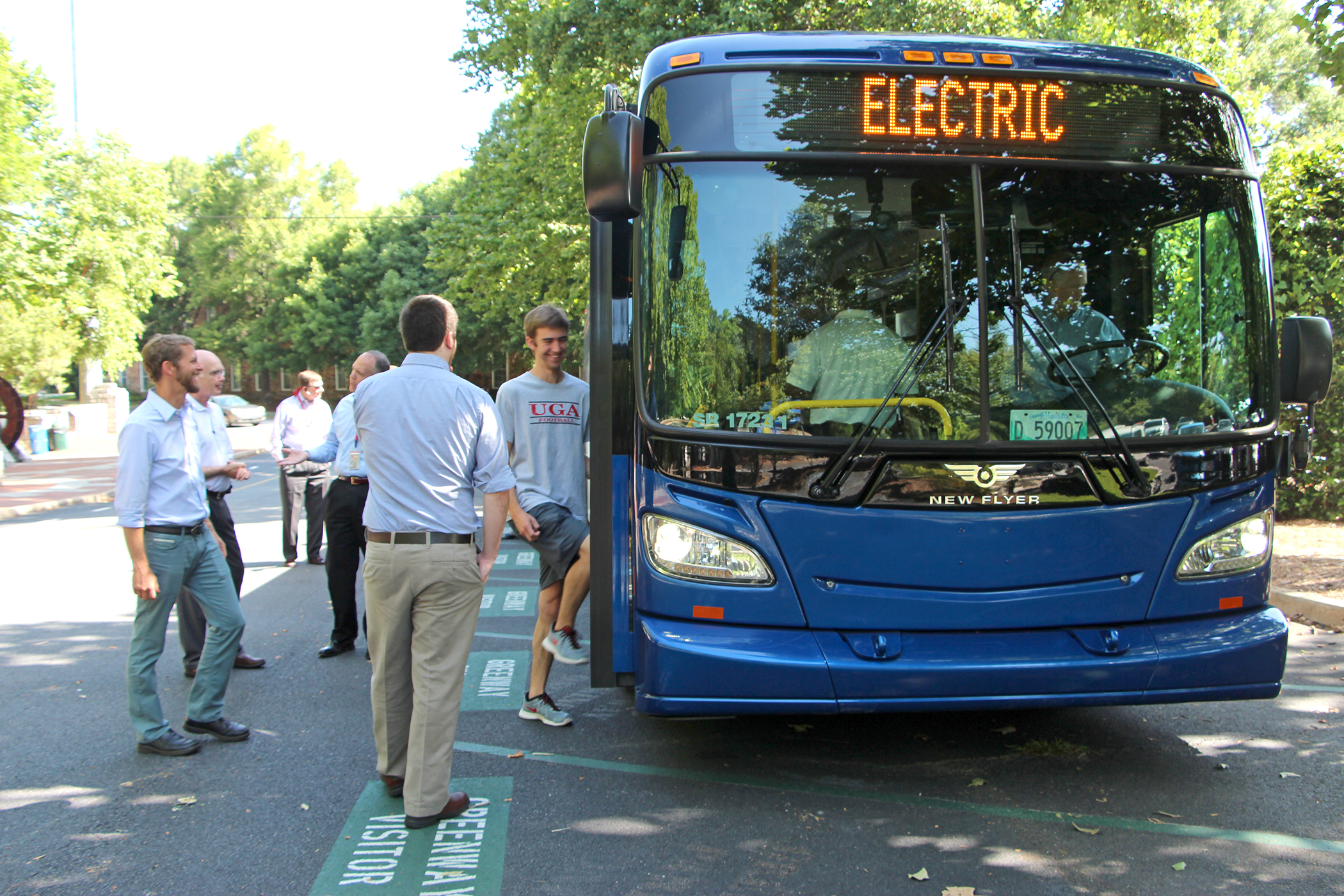 UGA has been awarded $10 million from the state of Georgia to purchase 19 electric buses. The 40-foot electric buses emit no pollution, are quieter and have lower operating costs than existing diesel powered buses. The buses should arrive on campus in late 2017 or 2018 and are part of the university's strategic plan to advance campus sustainability.
"We tested several electric buses on campus over the past year and found that not only did they perform well, our student drivers and passengers really liked them," said Robert Holden, associate vice president for Auxiliary Services. "By adding sustainable electric buses to our UGA fleet, we also are helping to raise the air quality in our community."
The West End Zone Project
This one's big. While UGA's new $63 million West End Zone Project will not be completed until after the 2018 football season, Bulldogs still have plenty to be excited about. The project covers 120,000 total square feet of new and improved space.
These enhancements include a new home locker room for the football team, a space to host and entertain prospects on game day, improvements to restroom and concession areas below the bridge, and a new scoreboard and upper plaza.
Terry Business Learning Community Phase II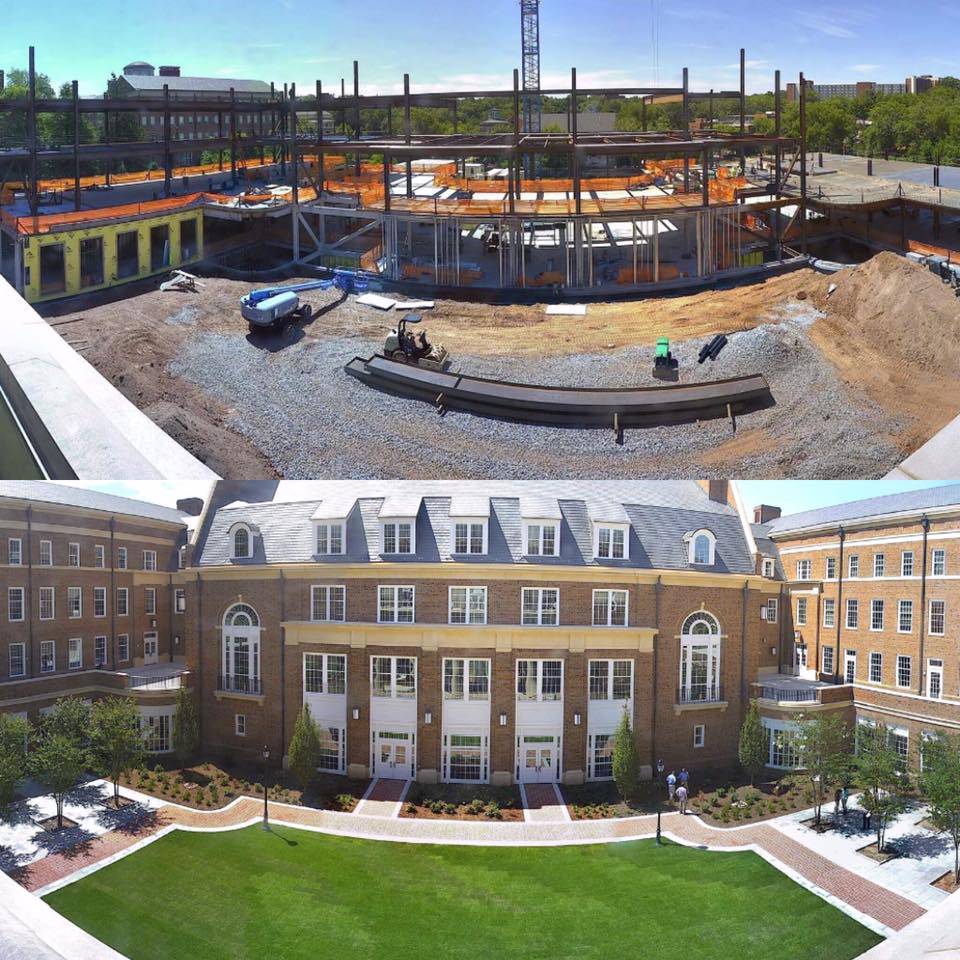 Phase Two of the Terry Business Learning Community, which just wrapped up, nearly doubles the square footage of Correll Hall. With three brand new buildings, students have a lot to look forward to this semester! Along with classrooms and labs, there will also be a graduate study, project team rooms, a career services center and a café (Au Bon Pain) for Dawgs to enjoy. Business majors (seen studying in Casey Commons in the new Amos Hall in the image above) rejoice!
Science Learning Center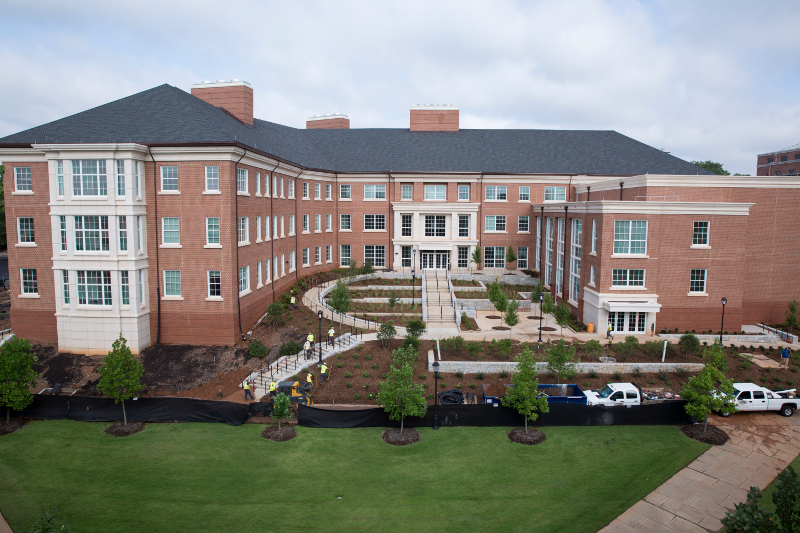 The University of Georgia Science Learning Center is a 122,500-square-foot facility that provides modern, efficient and flexible space for undergraduate laboratory teaching in classes in chemistry, biology, physics, ecology, math, computer science and genetics. It includes 33 instruction labs, two 280-seat lecture halls, two 72-seat SCALE-UP (Student-Centered Active Learning Environment for Undergraduate Programs) classrooms as well as spaces for informal student collaboration.
The objective of the new ScLC is to increase the number of students pursuing careers in STEM (science, technology, engineering, mathematics) and for the building's features, paired with the University of Georgia's dedicated instructors, to support the sciences at UGA.
Indoor Athletic Facility (IAF)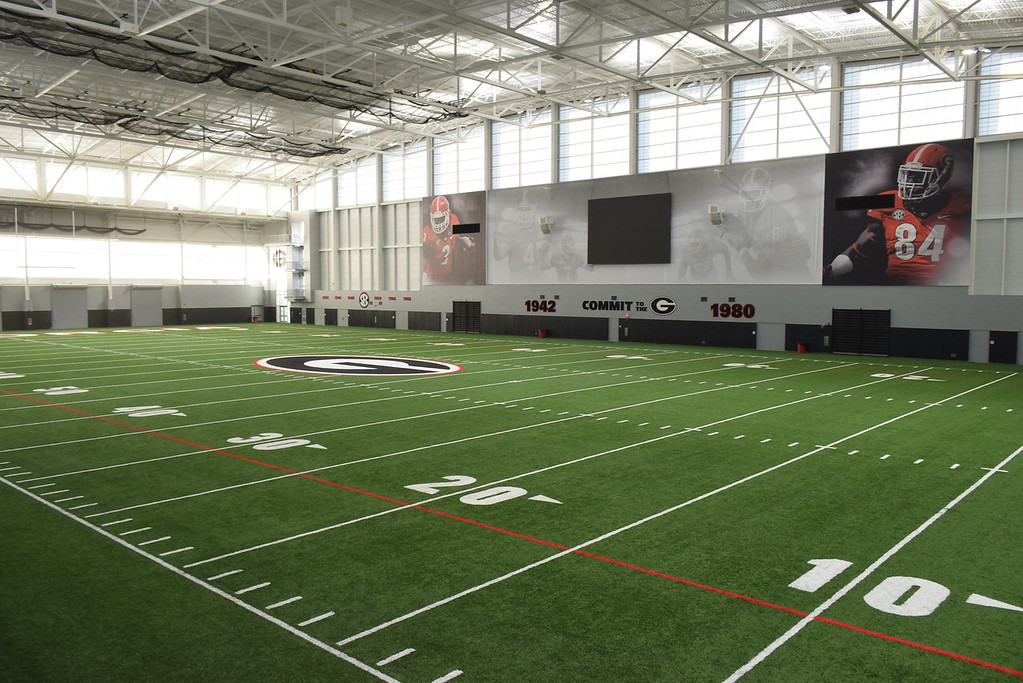 The new Indoor Athletic Facility is a dream come true for student-athletes. Not only has it helped Head Football Coach Kirby Smart (BBA '98) to recruit potential players, it is also perfect for teams, football and otherwise, to practice in during stormy weather.
"The Indoor Athletic Facility is a testament to the tremendous loyalty, passion and excitement that our alumni and friends feel for Georgia athletics," President Morehead said. "Working together, we are fulfilling our commitment to provide our student-athletes with the tools and resources they need to succeed at the highest levels."
Career Center Renovation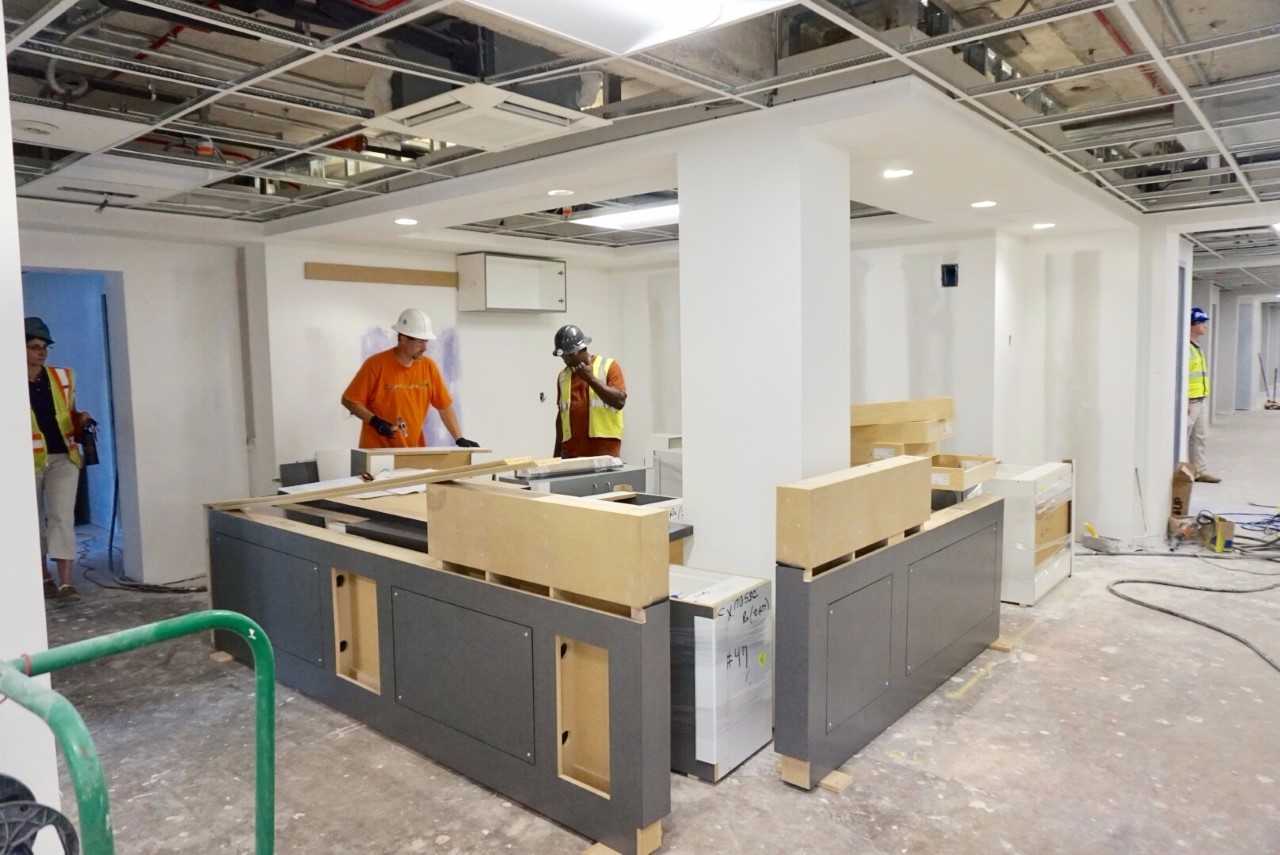 Initially a dormitory, Clark Howell Hall houses UGA's very own Career Center. As a vital resource for students seeking employment, this building is receiving a much-deserved makeover.
"I am proud our new career center space will now reflect the quality career services provided to UGA students and alumni, the quality education received here and the quality of our graduates ready to enter the workforce or continue their education. Students, Alumni and Employers should be excited about a fully remodeled, modern space complete with a more centrally located front desk, state-of-the-art multi-purpose room, designated employer business center and on-campus interview wing," said Whitney Prescott, assistant director of social media and marketing/lead career consultant.
Portions of this article were originally published by UGA Today.
https://alumni.uga.edu/wp-content/uploads/terry-college-new.jpg
416
1200
Spencer Eckart
https://alumni.uga.edu/wp-content/uploads/uga-alumni-nba-1.png
Spencer Eckart
2017-08-17 09:16:52
2019-07-19 08:50:08
UGA's Must-See Campus Upgrades: 2017 Edition