UGA's Must-See Campus Upgrades
The University of Georgia is rapidly changing and the results are coming sooner than most think. After cheering on the Dawgs in Sanford this fall, head on over to these spots to see what you've been missing.
1. Bolton's (photo above) lightning strike gets a little something extra
Classic Bolton – you know the one that was adorned with neon signs and a bright lightning bolt – is no more. Don't worry! There is still an abundance of staff waiting to greet every patron with a smile, and the endless options will soon make you forget about old Bolton. The new facility boasts an upgraded sandwich line, a milkshake bar, all-day breakfast options and a beloved pasta line. After a long day of cheering on the Dawgs in Sanford, patrons can cross the Tate Plaza and find a spread of classic game day foods in Bolton's main line – hot dogs, hamburgers and more!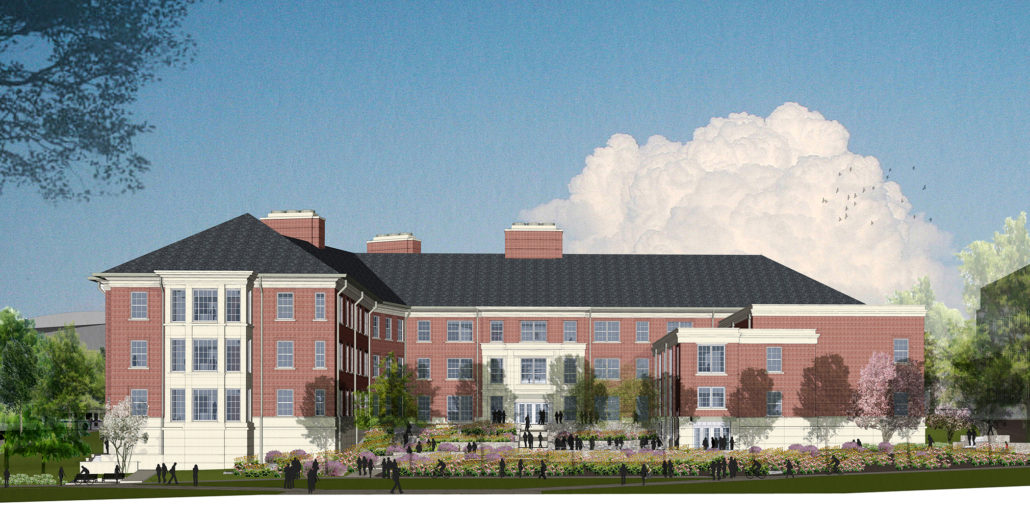 2. Being studious has never been so exciting
The Miller Learning Center (aka the SLC/Student Learning Center for some of you), which has become a popular late night study location for students, has a new rival. Science majors are getting a little love with a brand new Science Learning Center, which will be conveniently located near Snelling and the Stegeman Coliseum. Visitors and students alike will be amazed with the facility's technological advances, as well as its much needed Caribou Coffee and Einstein Bros. Bagels combination store. As UGA Food Services put it, "you can never have too many coffee options." The new coffee shop, along with the popular bagel chain will keep the students wide awake during those late study sessions.

3. Hit up the gym, take a few pics and then, maybe exercise
To commemorate 20 years, UGA's Ramsey Student Center, has just undergone a reconstruction. The project dubbed, "Ramsey Renewal," now features a new main lobby, an updated strength and conditioning area, and renovations to the spectator's lobby and hallways. Crowd favorites, such as the "boys" gym and "girls" gym are still intact, but there has been an addition. Ramsey now features a brand-spanking new functional training room. For now, the only way anyone can get into one of those rooms is by getting a personal trainer or attending a group fitness class. We can't have anyone getting hurt, now can we?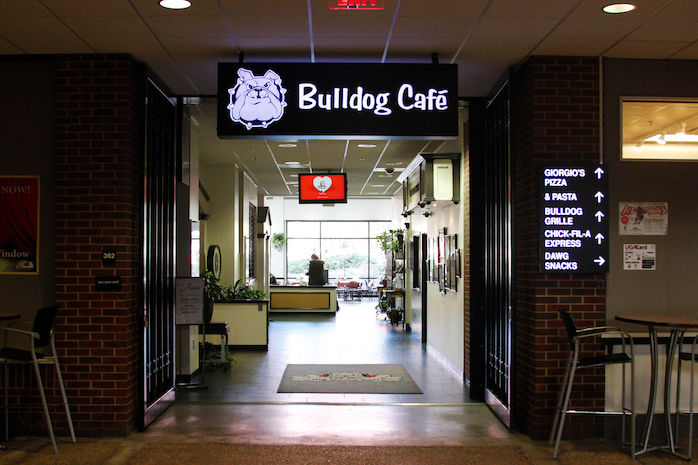 4. More Food Options = Happier Dawgs
Just when you thought it couldn't get any better, it did! UGA Food Services has decided to add numerous food options around campus. Starting in Fall 2016, your game days will get a little more exciting. There will be everything from Asian cuisine to a moving Mexican-themed food truck. Take a look below to see where the new food options will be located.
Bulldog Café:

Panda Express, the popular American chain restaurant, will now be conveniently placed in the center of student life. Students and visiting patrons, will no doubt appreciate the familiar restaurant.
Chik-fil-A Express will be expanding to include more menu items. Who do we have to talk to, to make sure milkshakes will be added to the new menu!?
Tate Student Center:

Starbucks (located on the third floor) will now only be a bus ride away for students and visitors! Scrambling to find the nearest Starbucks to fulfill your vanilla latte cravings will no longer be a problem.
Bulldog Burgers (located in the Tate Café) is a new type of burger restaurant for students on campus. 100% grass fed beef burgers and veggie burgers will be served on locally produced buns!

Last, but certainly not least, there will be a Mexican-themed food truck that will move daily. Customers will be updated on the truck's location via social media.
This post written by Deja White, communications intern, and member of the Class of 2017. 
Are you a graduate of the University of Georgia? Please take a moment and update your information to stay up-to-date with all things UGA!
https://alumni.uga.edu/wp-content/uploads/Bolton-Dusk-Smith-Dalia.jpg
473
1200
Deja White
https://alumni.uga.edu/wp-content/uploads/uga-alumni-nba-1.png
Deja White
2016-07-07 11:19:34
2019-07-19 08:50:20
UGA's Must-See Campus Upgrades