Meet Amber Gizzi, Outreach Chair for the Women of UGA Leadership Council
Women of UGA's mission is to foster a lifelong commitment to the University of Georgia by creating opportunities for personal and professional development, instilling a spirt of giving, and investing in the future of the university, its students and alumnae. We recently got the chance to interview Amber Gizzi (BSFCS '14), outreach chair for the Women of UGA Leadership Council in order to learn more about her experience at UGA and what drives her to stay involved with her alma mater. Here's what she had to say!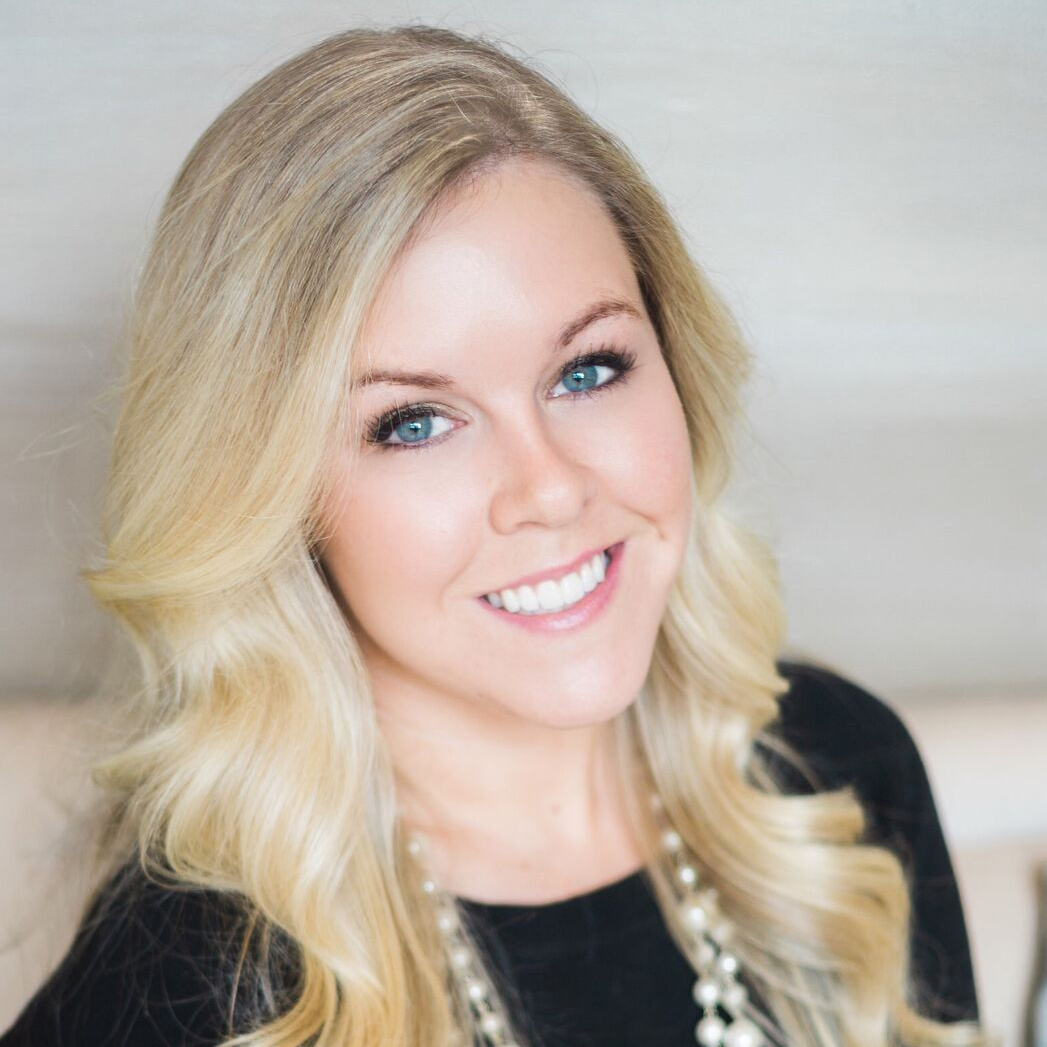 Tell me about your time as an undergrad and what role the University of Georgia played in pursuing your passion.
For most of my life, the University of Georgia (and figuring out how to get myself there) WAS my passion. I was so singularly focused on that one goal that I don't think I gave much thought to what would happen next if I pulled it off and got accepted. I entered my freshman year on an athletic scholarship with absolutely no direction academically, and for the next two years I changed my major at least once a semester. There were times when I wished someone had forced me to pick a major and get moving, but instead everyone at UGA supported me each time I changed my mind, allowing me to find something I truly loved and was actually good at. Interior design was such a natural fit for me that I still don't know how it took me so long to get there, but regardless, I would not be where I am today without every single advisor, coach, and mentor who quietly stood by while I found my own way.
I noticed you work at Pineapple House Interior Design. Walk me through a typical day on the job. What do you enjoy most about your career?
In January of this year, my business partner and I took over as the new owners of Pineapple House. I've spent a large portion of the last six months trying to wrap my head around the business and financial side of the company by monitoring every dollar that goes in and out and learning how to read financial reports (not a big topic of discussion in design school!). I'm really enjoying running the company and implementing changes that make us more efficient, but I'm still heavily involved in the design side of the business, too. Pulling together the initial design is creative and challenging and is followed by a lot of managing orders and being the point of contact for both contractors and the client. The most rewarding part of my job is the end where everything comes together and you get to see the client's reaction to their dream home that you worked so hard to make a reality.
What made you want to become involved with Women of UGA?
I mentioned that I've loved UGA my entire life and while some people make their impact as a student, I feel like I have much more to offer the university and community now that I'm more mature and established in my career. I had been thinking about ways to get more involved and give back, and applications for the Women of UGA leadership council came at the perfect time and seemed like a great way to reconnect.
As outreach chair, what do you hope to accomplish during your term?
I think that many people graduate from college and feel like the community and support system they've had the past four years is suddenly gone, so my biggest goal is to eliminate that feeling for female graduates. Through my recent involvement, I've seen firsthand that the UGA Alumni Association really is a huge thriving community that wants to embrace every single graduate. We have been reaching out to existing alumnae as much as possible through social media and events, but I hope to also team up with student organizations such as sororities and women's sports teams to let students know that we're here for them even after they leave Athens.
Were you involved with any organizations here at UGA? If so, what did you enjoy most about that involvement?
I was a scholarship member of the Women's Varsity Equestrian team at UGA. Since UGA is so big, I think it's important to find your place and a core group of people who share your interests whether it's a sport or a club. I grew up a huge fan of UGA sports, so it was very surreal to me to be a member of one of the teams I had cheered for my whole life. Through athletics, I made many lifelong friends and I can't imagine navigating my first couple of years without great coaches and advisors to look out for me.
What's the best piece of professional advice you have ever received?
So many things come to mind here but this is something I think about a lot – the most difficult thing about being in a creative career is that the creative part is so small compared to the management/administrative/financial part, but the creative part is your passion that led you to this career in the first place. There have been several instances where I was so overwhelmed with running a business that I started to wonder if I even liked interior design anymore. My husband Danny has been so helpful in all of these instances by either talking to me about design and reminding me why I love it, or indulging me as I ramble on about all the other things I could do with my life. These moments always pass pretty quickly, but the advice is to never lose sight of your passion, and if you do, give yourself time to rediscover it because it is rarely gone forever.
To learn more about Women of UGA, visit alumni.uga.edu/womenofuga and connect with the council on Instagram.
https://alumni.uga.edu/wp-content/uploads/amber-gizzi-vino-1.jpg
682
2047
Spencer Eckart
https://alumni.uga.edu/wp-content/uploads/uga-alumni-nba-1.png
Spencer Eckart
2017-08-14 09:00:37
2018-06-14 10:31:49
Meet Amber Gizzi, Outreach Chair for the Women of UGA Leadership Council