Checking in with Alumni Board Member Adam C. Johnson
There's a group of committed UGA alumni who dedicate their time, energy, and financial resources to bringing Bulldogs together year-round, worldwide, and lifelong. The UGA Alumni Board of Directors represents UGA's diverse and passionate alumni family and strives to provide feedback, guidance and leadership as the university seeks to ensure that its graduates Never Bark Alone. Throughout the year, we'll get to know these spirited graduates who hail from various backgrounds and are involved in all corners of campus.
---
Where do you live?
Sandy Springs, Georgia
Where do you work?
Meta; I am a privacy program manager.
When did you graduate from UGA?
I graduated with my MBA in 2016.
When did you join the alumni board?
2021
How do you support UGA?
I serve on the Alumni Board's Student and Young Alumni Engagement Committee and serve as the board's liaison to the Young Alumni Leadership Council (YALC), of which I was a member from 2017 to 2020. I also support the Student Veterans Resource Center, which is a part of UGA's Student Affairs division. In 2017, I was recognized among the university's 40 Under 40 honorees.
If you had $1 million, what fund would you support on campus?
I would support the Let the Big Dawgs Eat Food Scholarship.
What was your first job after graduation?
After graduating from the United States Military Academy West Point, I served in the U.S. Army as an infantry officer in the 82nd Airborne Division.
What was your favorite class at UGA?
This is a tough question. I'm split between Dr. Marisa Pagnattaro's Business Law class and Dr. John Turner's Competitive Strategy class. Both have shaped my view of business, law, and strategy and impact my work in data privacy.
What makes you most proud to be a Georgia Bulldog?
I believe in the work that our university is doing for students and on behalf of our state. I've been part of dozens of conversations with UGA staff and alumni to help solve issues that students are encountering and have witnessed the positive outcome of the decisions made. Seeing staff and faculty pour themselves into students and support alumni has made an immense impression on me. Our university cares about others. That matters.
My family includes …
My beautiful wife Julia Johnson.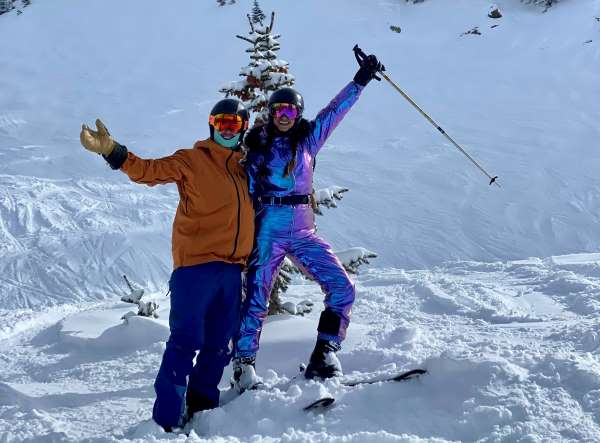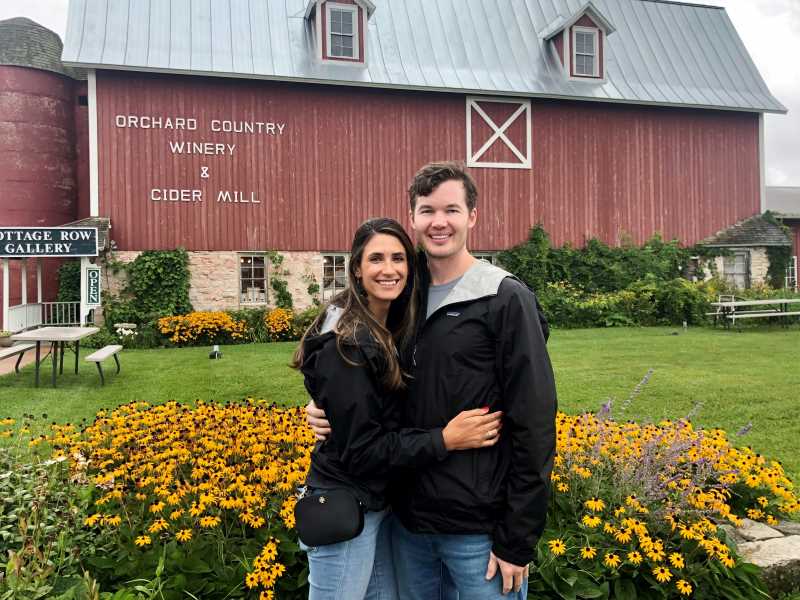 What were you involved in outside of the classroom as a student?
As a graduate assistant in the Student Veterans Resource Center, I advised the SVRC director on daily and long-term operations and consulted with several organizations to create marketing strategies and solutions for employment opportunities and initiatives that benefitted student veterans at UGA. It was awesome to be a small part of UGA's efforts to support veterans.
What was your favorite place to study as a student?
The law library … but I had to conceal my calculator so I didn't give away my status as an MBA student.
Where could you be found on a Friday night in college?
At Magnolias playing pool with my MBA classmates and PhD students.
What has been the most significant change to the physical campus since you were a student?
Terry's Business Learning Community footprint is incredible. The new buildings are immense assets to the university that are clearly impacting students in a positive way.
What is your favorite UGA tradition?
Ringing the Chapel Bell after victories.
When you visit Athens, where do you grab a bite?
Mama's Boy. The Georgia Peach French Toast is my to-go-to breakfast there. (Editor note: Mama's Boy, which now has two locations in the Athens area and one in the horizon in Watkinsville, is an alumni-owned business.)
Who is your most disliked athletic rival?
Navy—the U.S. Naval Academy is West Point's rival. My second least favorite opponent is Alabama.
What is your favorite alumni-owned business or product?
Dark chocolate and comfortable polo shirts are splendid, so Condor Chocolates and Onward Reserve.
---
Adam's support across campus—including his commitment to supporting the Young Alumni Leadership Council and the Student Veterans Resource Center— embodies the spirit of UGA. We appreciate his unwavering dedication to his alma mater.
https://alumni.uga.edu/wp-content/uploads/blog_1220x423px-2022-alumniboard-1.png
423
1220
Lily Fleenor
https://alumni.uga.edu/wp-content/uploads/uga-alumni-nba-1.png
Lily Fleenor
2022-08-24 15:56:08
2022-09-02 11:21:42
Checking in with Alumni Board Member Adam C. Johnson