Bulldog Bestseller: 'A Flicker in the Dark' lands on NYT bestseller list
January 2022 was quite the month for Stacy Willingham (ABJ '13).
Her beloved Georgia Bulldogs defeated the University of Alabama to claim the national title on January 10. The next day, her first published novel, "A Flicker in the Dark," was released. And on January 30, that novel landed on the New York Times bestseller list—the same day she turned 31.
For the 2013 UGA graduate who now lives in Charleston, the process of becoming a published author was a whirlwind affair … one that began on UGA's campus more than a decade ago.
"My sister attended UGA in the Class of 2010," says Willingham. "When I was deciding between schools, I spent one weekend with her in Athens and was sold."
A Start in Athens
While on campus, Willingham—described by her college roommates as "creative, uplifting, easygoing and active"—kept busy. She joined Alpha Omicron Pi sorority, majored in magazines in the Grady College of Journalism and Mass Communication, and studied abroad.
"I was lucky enough to study abroad twice," Willingham reflects. "The first time was in Cortona, Italy. The second time was in London, where I interned at a marketing and PR company called Bespoke Banter. I still think about both experiences often and never take them for granted."
But it was her Grady classes that laid the foundation for the transformation of her writing hobby into a career.
"Learning how to interview is a skill I still use, even though I don't interview people anymore. Understanding how to get past surface-level answers taught me how to find the real meat of a story, which now influences the way I create my characters," explains Willingham. "Studying journalism helped me realize that everyone has a story to tell, and it's usually not the one we expect. In addition, knowing how to craft a pitch—which I learned at UGA—was invaluable when querying agents."
Finding the 'Write' Path
After graduation, Willingham moved to Atlanta and worked for a local marketing agency, Havas Sports & Entertainment. Even with some occasional freelance work on the side, she yearned for more opportunities to write. She began dabbling in fiction, noting that while she had dreams of being published, she was primarily seeing it as a creative outlet. After a few months, though, she realized that she enjoyed writing fiction more than anything. She decided to pursue a Master of Fine Arts in writing from the Savannah College of Art and Design while continuing to work full-time.
By 2019, she had completed graduate school, was back home in Charleston and had two finished novels under her belt. She unsuccessfully shopped the first book around to publishers for five years, but her second novel catapulted her into the high-stakes world of book publishing.
"I secured a literary agent about two weeks after finishing 'A Flicker in the Dark;' we spent about six months editing it together," says Willingham. "Then, we sent it out on submission in June 2020, which ultimately led to my book deal. The road from book deal to publication took another 18 months, during which I got to peek under the hood of the publishing process."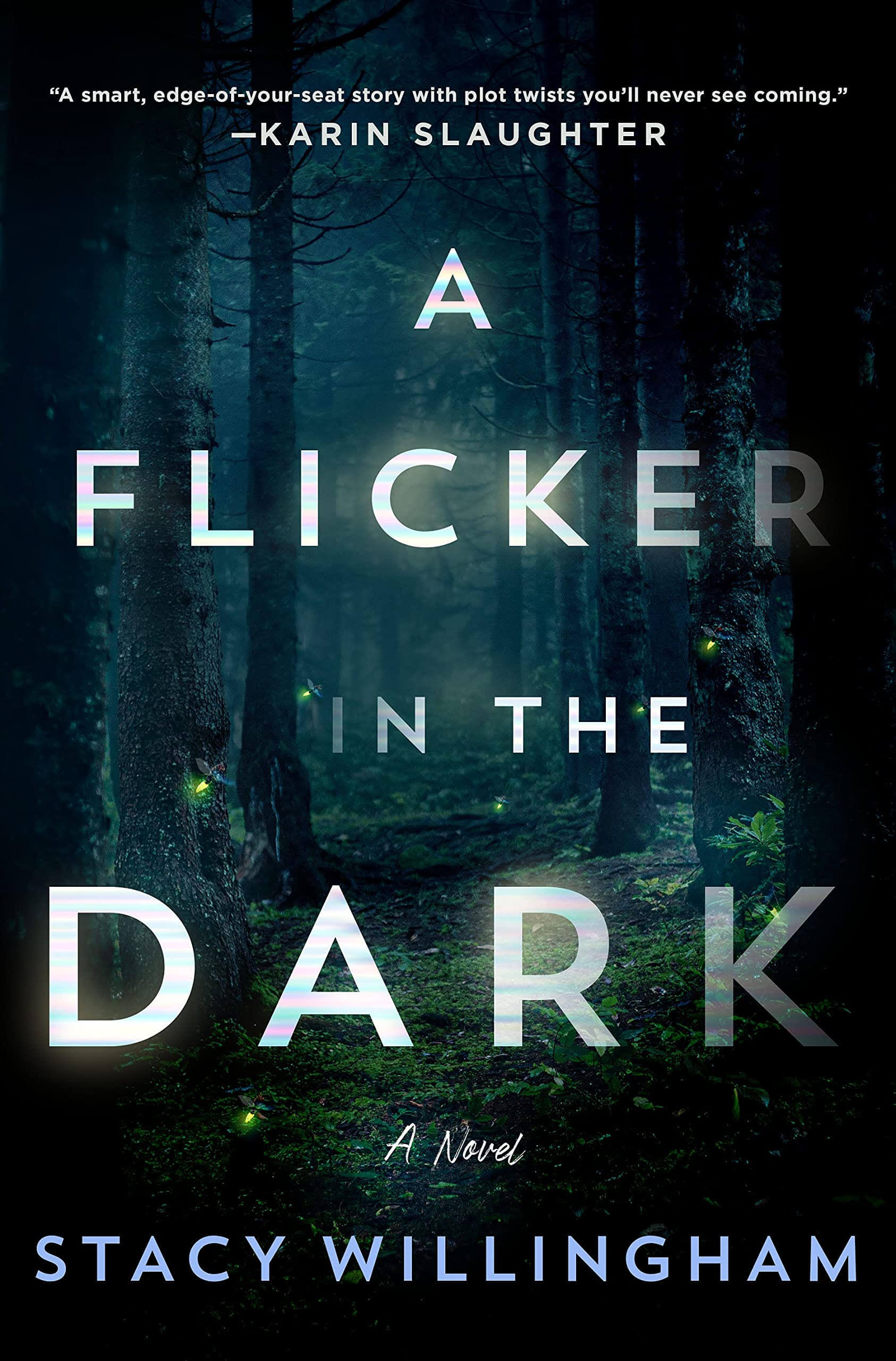 A Dream Come True
By January 30 (her birthday), Willingham's thriller hit the New York Times bestseller list and was being developed into an HBO Max series by actress Emma Stone's Fruit Tree and A24.
"I did a lot of anxious thumb-twiddling until it finally hit the shelves," she says. "It landed on the bestseller list instantly, which means our presales and first-week sales were enough for it to debut at No. 9. I'm still in shock! Hitting the New York Times bestseller list was a dream come true."
A Cheering Section
After years of hard work, Willingham celebrated with an array of supporters—many of which are listed at the end of "A Flicker in the Dark." This includes her husband, Britt (BSES '13), who she met through a mutual friend during her junior year at UGA.
"Being married to a fellow Dawg is amazing—he's even crazier about football season than I am, so we spend a lot of time watching games at our local alumni bar (Home Team in Charleston), as well as going to Athens as often as we can and traveling for the big away games. The most fun was probably the UGA vs. Notre Dame game in 2017."
As she answers questions for this profile and reflects on her dream coming true, she admits she had doubts and fears throughout the process. The words of Teddy Roosevelt, shared by her dad, ring true and spur her on.
"It is not the critic who counts; not the man who points out how the strong man stumbles, or where the doer of deeds could have done them better. The credit belongs to the man who is actually in the arena, whose face is marred by dust and sweat and blood; who strives valiantly; who errs, who comes short again and again, because there is no effort without error and shortcoming; but who does actually strive to do the deeds; who knows great enthusiasms, the great devotions; who spends himself in a worthy cause; who at the best knows in the end the triumph of high achievement, and who at the worst, if he fails, at least fails while daring greatly, so that his place shall never be with those cold and timid souls who neither know victory nor defeat."
Advice for Future Dawgs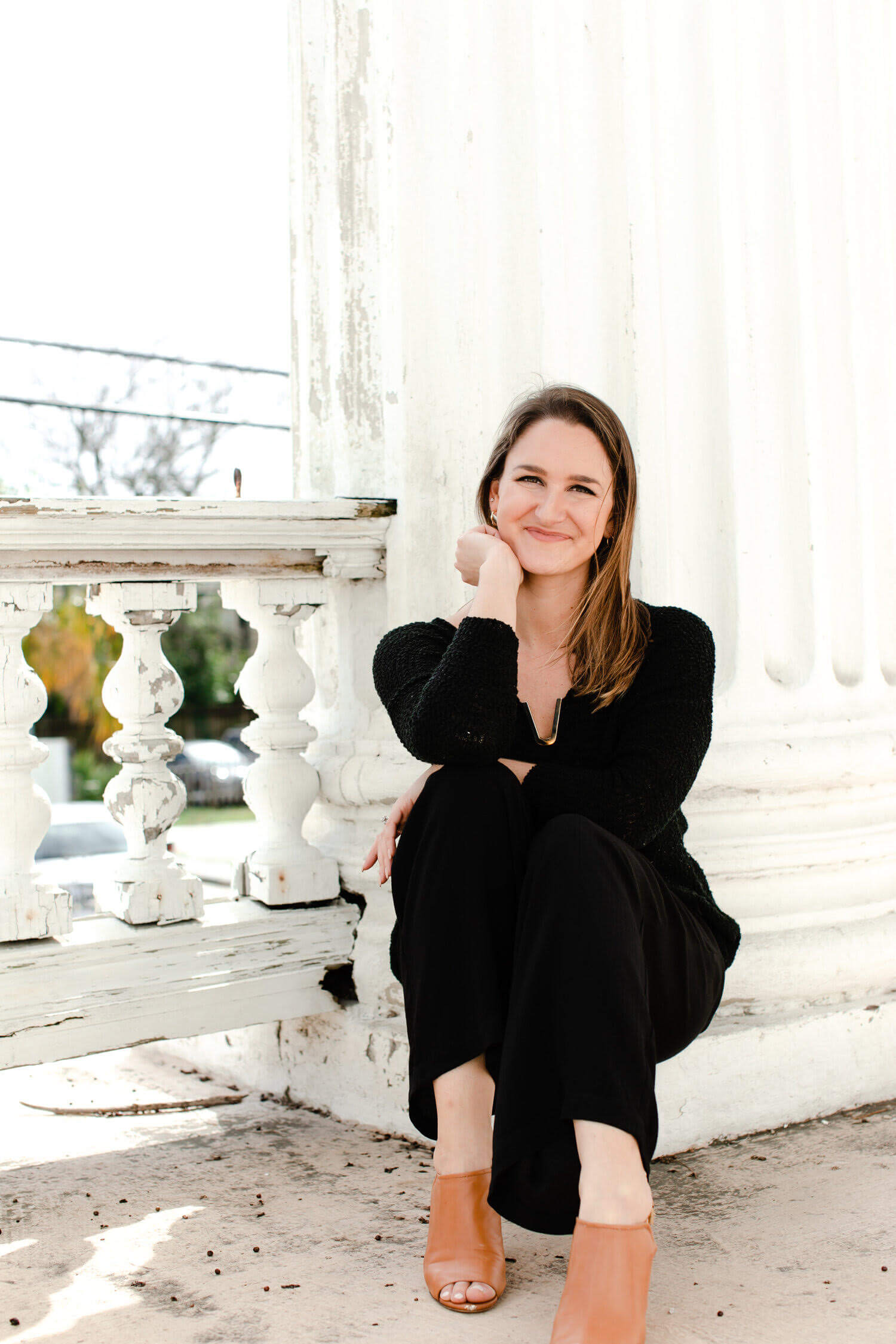 Roosevelt's remarks resemble the advice she would share with graduating Bulldogs.
"Entering the working world is amazing in many ways, but don't forget to make time for yourself and your passions. Your job is important, but so are your hobbies and your free time. A lot of figuring out what you want to do with your life is through trial and error and giving yourself the space to explore. It's tough to do that when you're glued to your desk."
Just think if Willingham had not dabbled in writing fiction and given herself the freedom to write novels. It's a risk that paid off—and a success that can never be taken away.
"It's an accomplishment that I get to carry with me for the rest of my life."
Willingham's thriller, "A Flicker in the Dark," is a page-turner from start to finish. Set in Louisiana, the novel's lead character explores a tumultuous and sordid family history to discover new secrets that threaten her happiness. Secure your copy from any major bookseller—or Avid Bookshop, a Bulldog-owned business in Athens. (And mark your calendar: Willingham's second book, All the Dangerous Things, will be released on January 10, 2023!
https://alumni.uga.edu/wp-content/uploads/header1220x423-2022-blog-V1-resize.png
423
1220
Elizabeth Elmore
https://alumni.uga.edu/wp-content/uploads/uga-alumni-nba-1.png
Elizabeth Elmore
2022-05-12 08:17:26
2022-05-12 10:05:10
Bulldog Bestseller: 'A Flicker in the Dark' lands on NYT bestseller list