UPDATE: Given the ongoing public health concerns relating to coronavirus (COVID-19), the G-Day scrimmage has unfortunately been canceled. We join Bulldog Nation in our disappointment and hope Dawg fans will understand the Athletic Association's desire to protect fans, staff, and student athletes. For any Alumni Association questions relating to coronavirus (COVID-19), please refer to our FAQ.
The Georgia Bulldogs' 2020 schedule is a unique one, complete with a season kickoff in Atlanta, a trip to Tuscaloosa and a mid-season renewal of the Deep South's Oldest Rivalry. Since the close of the 2019 season, the Dawgs have claimed another top-flight class of recruits, numerous veteran defensive players elected to return rather than head to the NFL, and Todd Monken joined the fold as Georgia's new offensive coordinator, a sign that UGA's offense could be ready to take flight.
Let's take an early look at the teams facing Kirby Smart's fifth Bulldogs squad.
2020 Georgia Bulldogs Football Schedule
*Bold indicates home game
9/07 – Virginia Cavaliers
9/12 – ETSU Buccaneers
9/19 – Alabama Crimson Tide
9/26 – ULM Warhawks
10/3 – Vanderbilt Commodores
10/10 – Auburn Tigers
10/17 – Missouri Tigers
10/24 – BYE WEEK
10/31 –Florida Gators
11/7 – South Carolina Gamecocks
11/14 – Tennessee Volunteers
11/21 – Kentucky Wildcats
11/28 – Georgia Tech
---
University of Virginia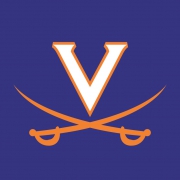 Monday, September 7, 2020
Mercedes-Benz Stadium – Atlanta, GA
Two division champions square off when the SEC East champion Dawgs meet the ACC Coastal champion Cavaliers to kick off the 2020 college football season. When the Wahoos come to Mercedes-Benz Stadium, it will be the first time they've played UGA in a regular season match since 1987, when UVA traveled to Sanford Stadium for another season opener. Kirby Smart will hope to hold Georgia's 9-7-3 edge in this series against Bronco Mendenhall, who has steadily improved Virginia from 2-10 in 2016 to 9-4 in 2019.
---
East Tennessee State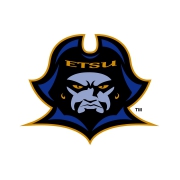 Saturday, September 12, 2020
Sanford Stadium – Athens, GA
In 2020, the Buccaneers will celebrate the 100th anniversary of their football program, but they might have to pause the party for a bit when they travel from Johnson City to Athens on Sept. 12. ETSU, which was coached by former Georgia QB and coach Mike Cavan from 1992-1996, competes in the Southern Conference, part of the Football Championship Subdivision.
---
University of Alabama

Saturday, September 19, 2020
Bryant-Denny Stadium – Tuscaloosa, AL
The last time the Georgia Bulldogs went to Tuscaloosa, they left on an overtime, game-winning bomb from Matt Stafford to Mikey Henderson. Since then, however, things have been all Bama in this series, which stands at 40-25-4 all-time in the Crimson Tide's favor. Any trip to Bryant-Denny is difficult, but this one could be especially daunting, as it will be a marquee matchup and a conference opener for both teams. Kirby will attempt, once again, to become the first of Nick Saban's assistants-turned-head-coaches to beat the legend.
---
University of Louisiana-Monroe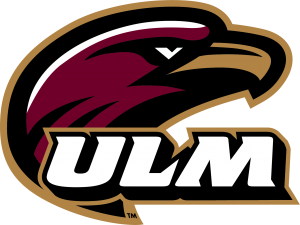 Saturday, September 26, 2020
Sanford Stadium – Athens, GA
The ULM Warhawks, of the Sun Belt Conference, return to the Classic City for the first time since 2015, when Georgia defeated them 51-14. The Bulldogs are 4-0 against the Warhawks, never winning by fewer than 37 points, but the Dawgs would be foolish to sleepwalk through this one—Louisiana-Monroe is no stranger to upsets against the SEC, notching wins against Kentucky in 1994, Mississippi State in 1995, Alabama in 2007 and Arkansas in 2012.
---
Vanderbilt University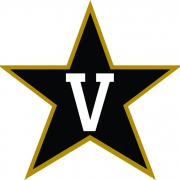 Saturday, October 3, 2020
Sanford Stadium – Athens, GA
The 'Dores and the Dawgs face-off Between The Hedges for their 81st meeting. This series has been one-sided for decades, with the Bulldogs winning 43 of the last 50 contests. Still, Kirby is 3-1 against Vandy and Derek Mason is good for one or two upsets a year, so UGA will need to give an honest effort to make sure they don't give Vanderbilt a reason to extend Mason's contract.
---
Auburn University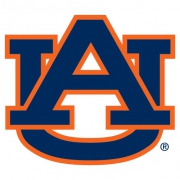 Saturday, October 10, 2020
Sanford Stadium – Athens, GA
It's been 83 years since the Deep South's Oldest Rivalry was held in October—back when the game was held in Columbus, GA! The final game in this three-game home stand is a big one: Georgia's 125th game against the Auburn Tigers. The last 15 contests against the Plainsmen have favored the Dawgs: UGA is 12-3 since 2006, a record that would likely surprise most of Bulldog Nation. In that same time period, though, the Bulldogs have never gone more than 4 games without giving one up to the Tigers. After winning three in a row, can Kirby keep the streak alive, or will shouts of War Eagle drown out the Chapel Bell?
---
University of Missouri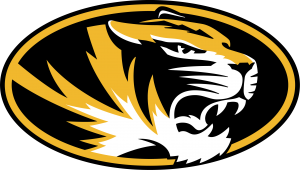 Saturday, October 17, 2020
Faurot Field – Columbia, MO
Since Missouri joined the SEC in 2012, the Tigers have only managed one win in eight games against the Bulldogs. But those games all saw either Gary Pinkel or Barry Odom at the helm for Mizzou, and now head coach Eli Drinkwitz will lead the Tigers. Drinkwitz served in various assistant roles for over a decade at a variety of schools before taking over the Appalachian State Mountaineers last season. In his one season at App State, his team set a Sun Belt record for wins (12), won the conference and became the first-ever Sun Belt program to earn a Top 20 ranking in the AP poll.
---
University of Florida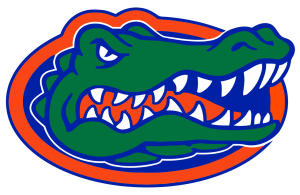 Saturday, October 31, 2020
TIAA Bank Field – Jacksonville, FL
Whenever Georgia-Florida falls on Halloween, it feels appropriate: hordes of scaly reptiles assemble, draped in rags of garish orange and blue. The good guys in red and black will fight to extend Georgia's win streak to 4, which would be the longest streak in this series in over a decade. Dan Mullen has steadily improved the Gators since his arrival in 2018, and our last game was decided by a single touchdown, so this figures to be yet another hotly contested match on the bank of the St. Johns River.
---
University of South Carolina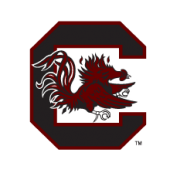 Saturday, Nov. 7, 2020
Williams-Brice Stadium – Columbia, SC
The Dawgs will travel to their second Columbia of the year with one thing in mind: revenge. The 2019 USC-UGA game set off a wave of soul-searching and second-guessing that still lingers in the minds of many Bulldog fans and, ultimately, became the reason Georgia was kept out of the College Football Playoff. Despite UGA holding a massive advantage in the all-time series (51-19-2), this game now looms large for the Dawgs. But with former Georgia QB and offensive coordinator Mike Bobo joining former Bulldogs Will Muschamp, Bryan McClendon and Thomas Brown, the Gamecocks could have a rejuvenated offense, so the South Carolina of 2020 may be more difficult than the 2019 edition.
---
University of Tennessee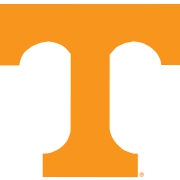 Saturday, Nov. 14, 2020
Sanford Stadium – Athens, GA
After a month away, the Bulldogs return to Sanford Stadium to meet the violently-orange Tennessee Volunteers. The unchecked UT dominance of the 90s has waned ever since Verron Haynes planted a hobnail boot into the checkered endzone of Neyland Stadium: Georgia is 13-6 against the Vols since 2001, and our last three contests have been decided by an average of 32 points. That said, after their loss to the Dawgs this season, Tennessee reeled off a 6-1 record—an impressive feat after early season losses to BYU and Georgia State. If Jeremy Pruitt has gotten the Volunteers to turn a corner—and with a season's worth of additional experience prior to their trip to Athens—Tennessee could give UGA much more of a game this go-round.
---
University of Kentucky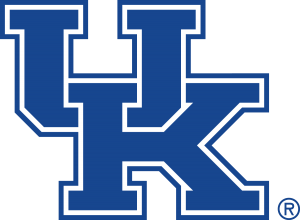 Saturday, Nov. 21, 2020
Kroger Field – Lexington, KY
After a 10-3 year in 2018, Mark Stoops' Wildcats regressed a bit in 2019 with a 7-5 record. This was mostly expected, as the Cats lost a number of all-timers on both sides of the ball to the NFL Draft. Kentucky loses another playmaker this year in Lynn Bowden, the dynamic WR/QB who gave defenses fits. Well, MOST defenses: Georgia handled Bowden and Kentucky in a miserable, soggy game this year. However, when UGA arrives in Lexington in 2020, UK (and most notably, their impressive recruiting class) will have had a season's worth of experience and could give the Dawgs some trouble.
---
Georgia Institute of Technology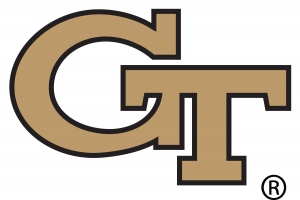 Saturday, Nov. 28, 2020
Sanford Stadium – Athens, GA
First, let's state the obvious: Tech was in a major transitional state in 2019, and the results on the field reflected this. They will be better in 2020. But a 45-point margin of defeat leaves a lot of room for the Yellow Jackets to get better and still lose to the Dawgs. Geoff Collins enters his second year at Bobby Dodd Stadium with a solid recruiting class… and that's about it. However, if Collins' reclamation project begins to yield results and the Jackets enjoy the "Year 2 Effect"—programs often see great improvement in a coach's second year—then we might see Clean, Old-Fashioned Hate start to resemble a rivalry once again.
---
Take a look back at the 2019 season by subscribing to the UGA Alumni YouTube channel and watching every episode of The Jerry Tanner Show!
https://alumni.uga.edu/wp-content/uploads/preview-schedule.jpg
630
1200
Clarke Schwabe
https://alumni.uga.edu/wp-content/uploads/uga-alumni-nba-1.png
Clarke Schwabe
2019-12-23 17:01:33
2020-03-17 15:22:18
Previewing the 2020 UGA football schedule