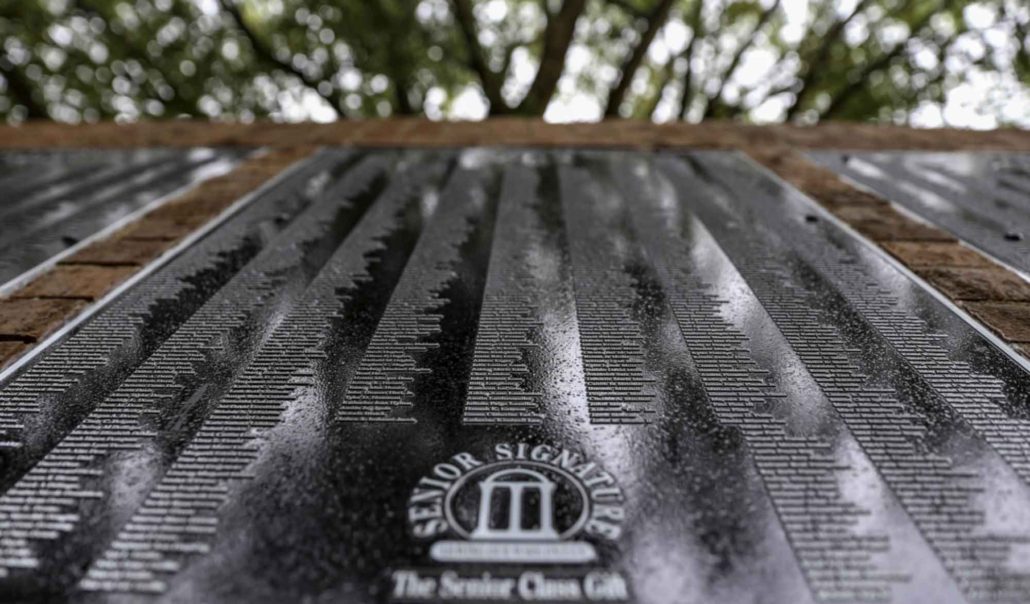 This post was contributed by Asia Casey
2,342 signatures. 2,342 legacies forever engraved on the heart of campus.  
Since 1991, graduating students have made their mark on campus by engraving their names on plaques in Tate Plaza. This year, the Class of 2018 broke the all-time record, raising $125,000 for scholarships. The previous record was held by the Class of 2017, which raised $110,000 with 2,164 signatures. 
The Senior Signature campaign is a Bulldog tradition that was created to provide graduating seniors a voice to express their gratitude and support for the University of Georgia. It's the gateway to becoming an active and charitable alumnus.  
"I gave to Senior Signature as my way of thanking UGA and my department for all the opportunities, experiences and education they have provided me over the past four years," said Daniel Seeler (BSA '17).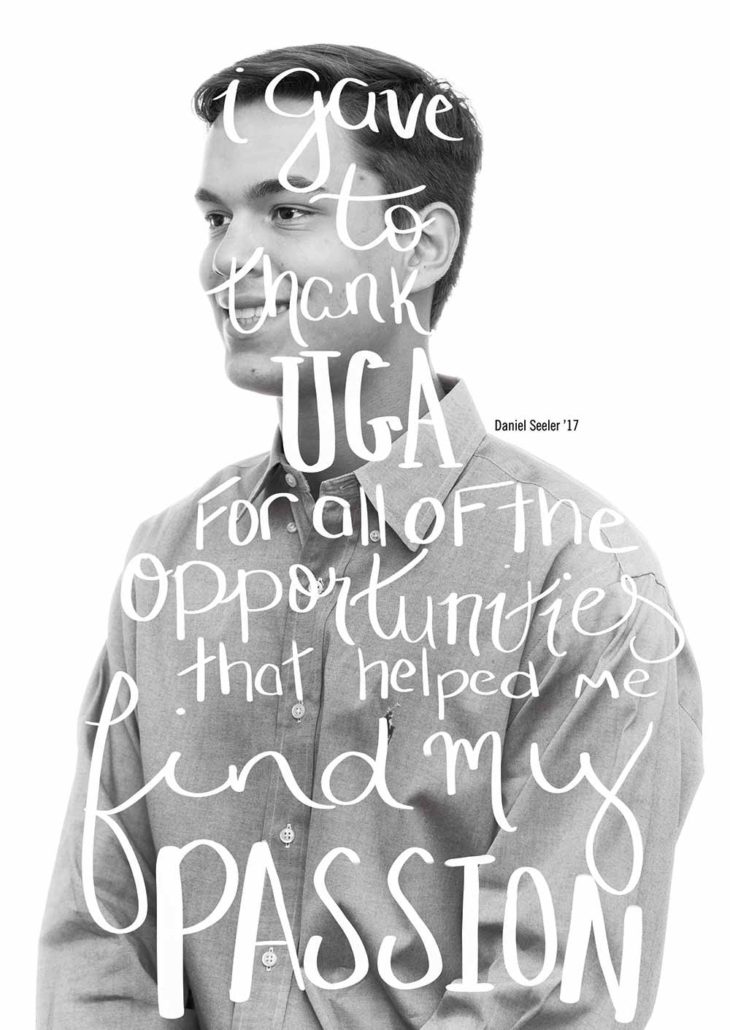 Participating seniors give a minimum $50 donation and $30 of their gift supports student scholarships through the Georgia Fund. The rest is designated to a school, college or program of their choice that helped define their UGA experience. It's an excellent way for seniors to give to what they truly believe in.  
"I owe UGA so much; it's provided me with ample involvement, academic rigor and opportunities that have developed me into the person I am today," said Jasmine Somerset. "I want to make sure that Bulldogs who step into my shoes, years after I've graduated, have the ability to make use of everything that has been available to me."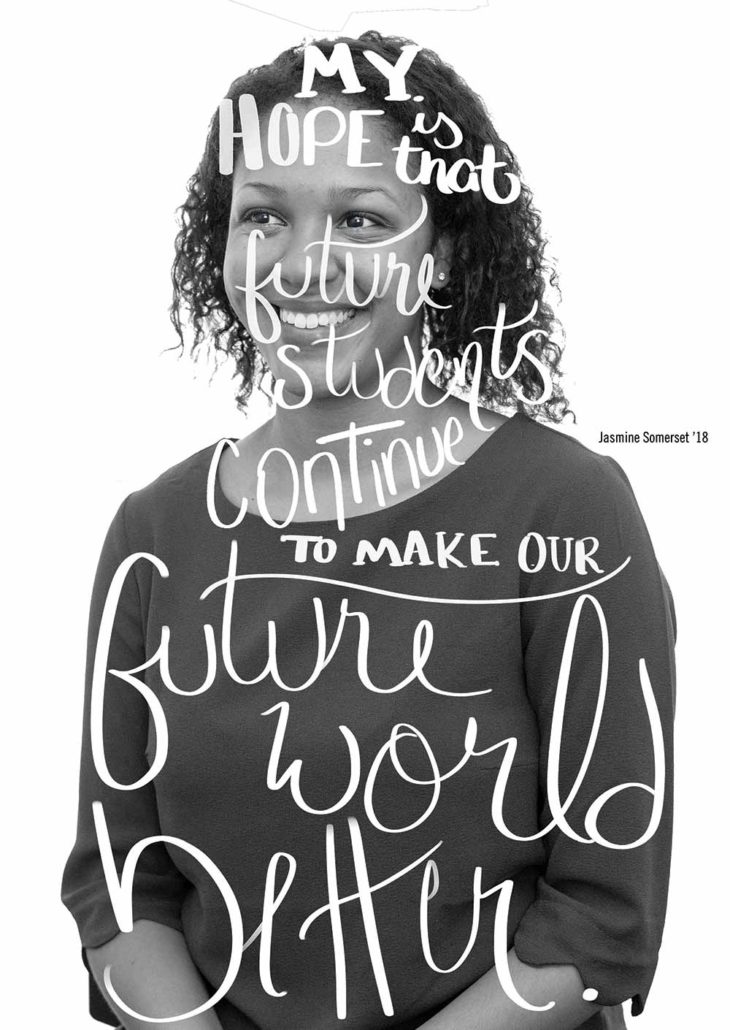 In honor of the seniors' donations, their names – their legacies – are imprinted on their class plaque that will be permanently placed in Tate Plaza. 
"I've decided that my UGA legacy is to make sure incoming students feel included, welcomed and wanted," said Savannah Lockman, president of the Student Alumni Council. "My legacy may not be a building named after me, but at least it's a feeling of family and acceptance." 
https://alumni.uga.edu/wp-content/uploads/senior-sig-photo-adjusted.jpg
1173
2000
Claudia Miller
https://alumni.uga.edu/wp-content/uploads/uga-alumni-nba-1.png
Claudia Miller
2018-04-27 10:59:07
2019-08-05 10:53:25
Graduating seniors demonstrate record-breaking giving to the university