MasterChef's Elizabeth Cauvel: Red & Black Quesadillas
Not only was Elizabeth Cauvel (ABJ '04) a runner-up on Fox's hit show MasterChef, but she's also a UGA alumna! Today, she works as a creative director in New York City. If you're looking for a simple yet delicious tailgating recipe, look no further. We've got you covered with Elizabeth's Red and Black Quesadillas!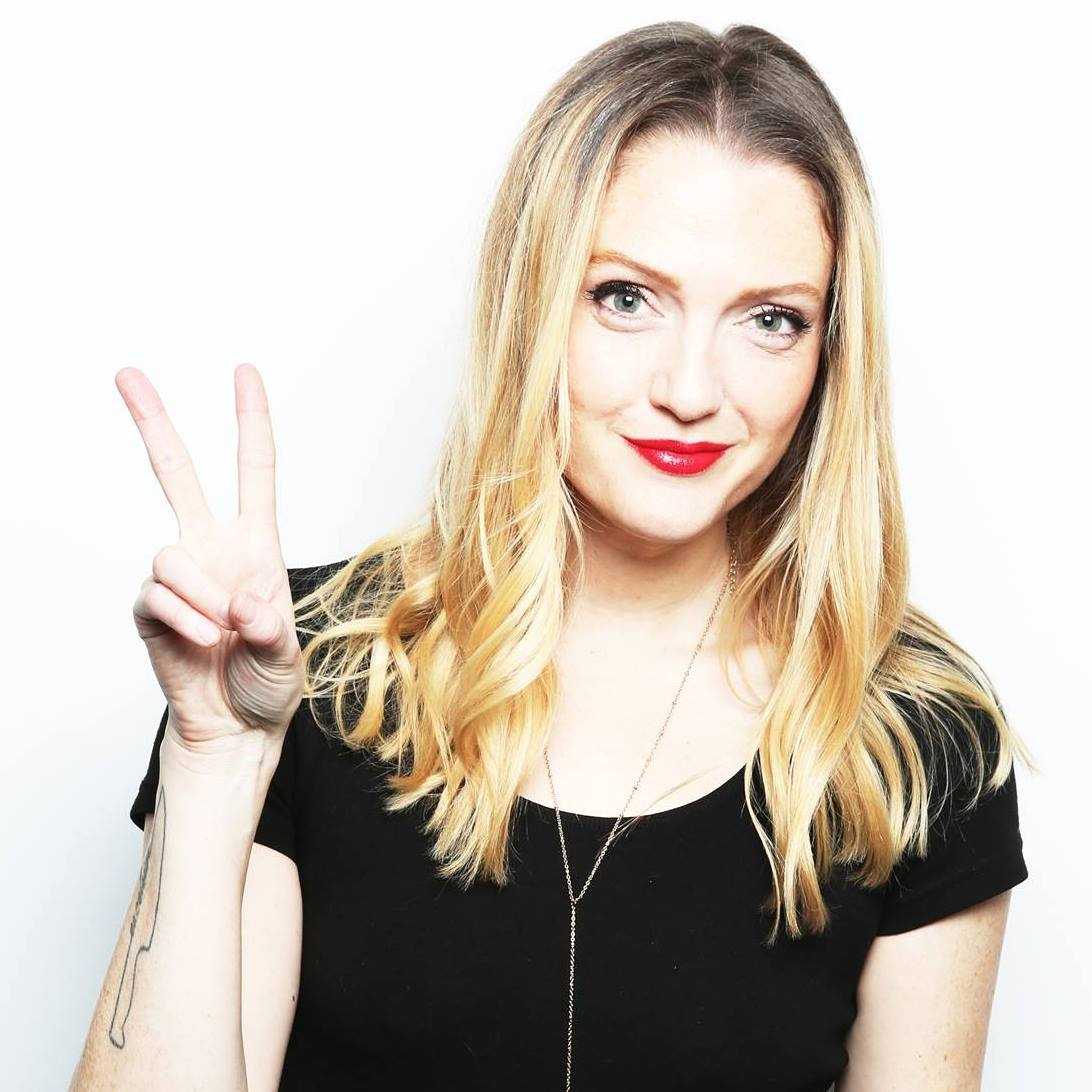 "This recipe is ideal for tailgates because, first of all, everyone loves quesadillas. They're great melty and hot, but they're just as delicious at room temp. They're perfect for holding with one hand, they're portable, and best of all, they're super easy, so you can throw them together on a Saturday morning and be out the door in time to start tailgating ASAP."
Red & Black Quesadillas (makes 4 quesadillas/ 16 quesadilla triangles; can easily be doubled)
1 Tablespoon olive oil for the vegetables
Drizzle of olive oil or vegetable oil for the quesadilla pan
1 can black beans, drained and rinsed well
1 red bell pepper, stem removed, seeded, and diced
1/2 a large yellow onion, diced
Salt to taste
1 Tablespoon cumin
1/2 Tablespoon Mexican chili powder
4 burrito-size flour tortillas
16 oz. pepper jack cheese, grated
Sour cream, avocado/guacamole, cilantro, salsa, and fresh jalapeno for serving
Directions
Heat a large nonstick skillet over medium-high heat. Once it's hot, add the olive oil, then add the onion and bell peppers. Season with salt, cumin, and chili powder, and cook for 5-6 minutes, until onions and peppers are getting soft, and there might be a few pieces beginning to get a little color. When the veggies are soft, add the beans and cook for a few minutes more. Remove and keep handy in a bowl. Wipe out the skillet.
Heat a large nonstick skillet over medium heat. Give it a good 4-5 minutes to achieve even heating, then add the oil and let that heat up for another minute. Place one tortilla in the skillet, and sprinkle a 1/8 of the grated cheese over one half of the tortilla. Spoon some of the bean/onion/pepper mixture over the cheese, then sprinkle another 1/8 of the cheese over the beans/onion/pepper. Cook for a few minutes, until the cheese begins to begins to melt. When that happens, fold the quesadilla over and let it continue to cook until the cheese is completely melted. The bottom half should be brown; flip the quesadilla over carefully and let it get brown and crisp on the other side, about 2-3 more minutes.
Repeat with the remaining 3 tortillas and fillings until all your quesadillas have been cooked. Slice each quesadilla into 4 triangles. If you're bringing these to a tailgate, I recommend leaving them folded and uncut until you arrive at your tailgate; slice them into triangles right before serving. Serve with sour cream, salsa, and any other toppings you like. Go Dawgs!
https://alumni.uga.edu/wp-content/uploads/tasty-tailgating.png
423
1220
Spencer Eckart
https://alumni.uga.edu/wp-content/uploads/uga-alumni-nba-1.png
Spencer Eckart
2017-10-13 09:00:51
2018-06-14 10:31:47
MasterChef's Elizabeth Cauvel: Red & Black Quesadillas