Mark Anthony Thomas blazes trails from The Red & Black to the wide world
Written by: Charles McNair
Our steps are all taken in fears― 
our doors open with hands that shiver;  
our microphones echo voices that crack … 
 we tumble into the crowds, 
lessened by life's fall-downs, 
-From "Self Portrait" by Mark Anthony Thomas,
Copyright © 2011. Thomas has published two books of verse,
As I Look and The Poetic Repercussion: A Poetic & Musical Narrative, along with many articles.
Mark Anthony Thomas took a deep breath one morning in 1997 and stepped onto the campus of the University of Georgia.
A change began.
"My time at Georgia altered the whole trajectory of my life," Thomas says. "It gave me a preview of what was possible for myself."
At Redan High School in south DeKalb County, Georgia, Thomas had enjoyed the security of sameness – a familiar environment "with safety to it," he recalls, "where everybody looks like you." He'd been a NMOC (Nice Man on Campus), lauded as Most Congenial in the Redan Raiders yearbook.
Now?
"I found that UGA," Thomas says, "created an equal space for everybody; a space for African-Americans and Latinos, and also a space for those who flew Confederate flags. It was a microcosm of society at large. I can't say it wasn't a challenge sometimes, but UGA was always a welcoming environment invested in my success."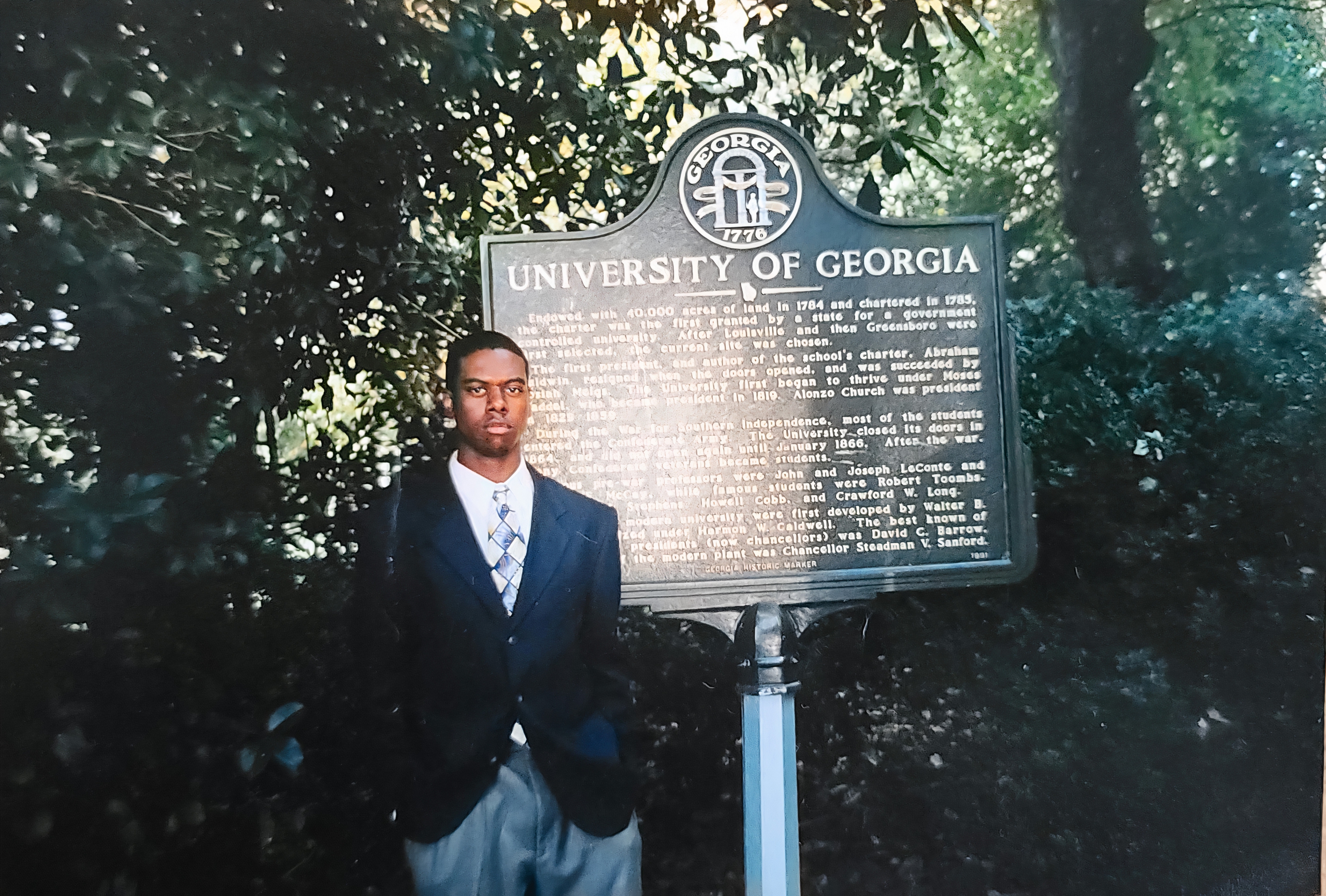 Creating his space
Thomas hit the ground writing.
He joined The Red & Black, putting in the long hours of a reporter as he studied for a business degree. After three years mastering his craft, Thomas's talent, leadership and vision paid off. In 1999, he became the first Black editor in the 122-year history of the student newspaper – a true Georgia trailblazer.
"Growing up in Georgia, I had always taken an interest in people who created their own spaces," Thomas says. "I admired those who were great at their craft, people like playwriter August Wilson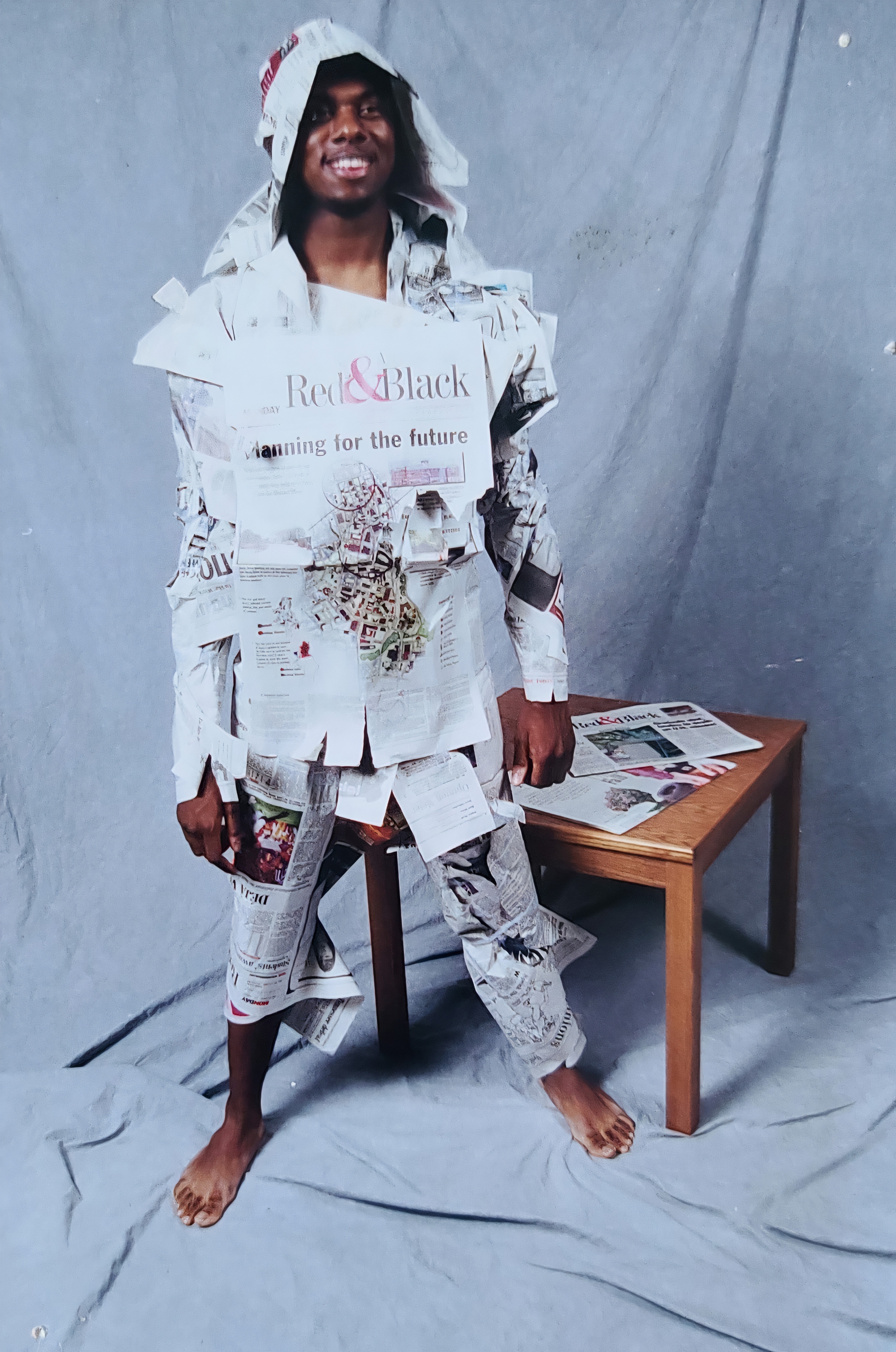 and basketball player Michael Jordan. I also took pride in the accomplishments of the first Black students to enroll at UGA, Charlayne Hunter-Gault (ABJ '63) and Hamilton Holmes (BS '63), people who took non-traditional paths to reach their goals."
Thomas is a writer at heart. He's published two books of poetry and won awards for journalism, editing and publishing. UGA introduced him to a non-traditional path for writers.
"The Red & Black was an inflection point," he says. "We were just evolving into digital media. We had our first website while I was there. My initial engagement with technology actually encouraged me to branch out into corporate communication for my career."
After graduation Thomas first took work with Georgia-Pacific, the Atlanta-based pulp and paper giant, where he managed economic, philanthropic and environmental initiatives. He went on to compile a growingly diverse  and impressive  resume.
He held a deputy directorship at a New York-based think tank, Center for an Urban Future, relaunching the organization's magazine, City Limits, and turning it into an influential news source.
He swapped coasts in 2014, serving the city of Los Angeles in an executive role focused on improving the city's economic development operations. Two of then-Mayor Eric Garcetti's executive orders and several legislative bills enacted his recommendations.
He returned to the East Coast in 2016 as the first-ever senior vice president of partnerships at the New York City Economic Development Corporation. He helped lead New York's efforts to woo and win the prized Amazon second headquarters project, although civic protests ultimately drove the multi-billion-dollar project to Arlington, Virginia.
Today, Thomas oversees the Pittsburgh Regional Alliance, where he works with the metropolitan region's leaders to dream into being the Pittsburgh of tomorrow.
He's created his own space.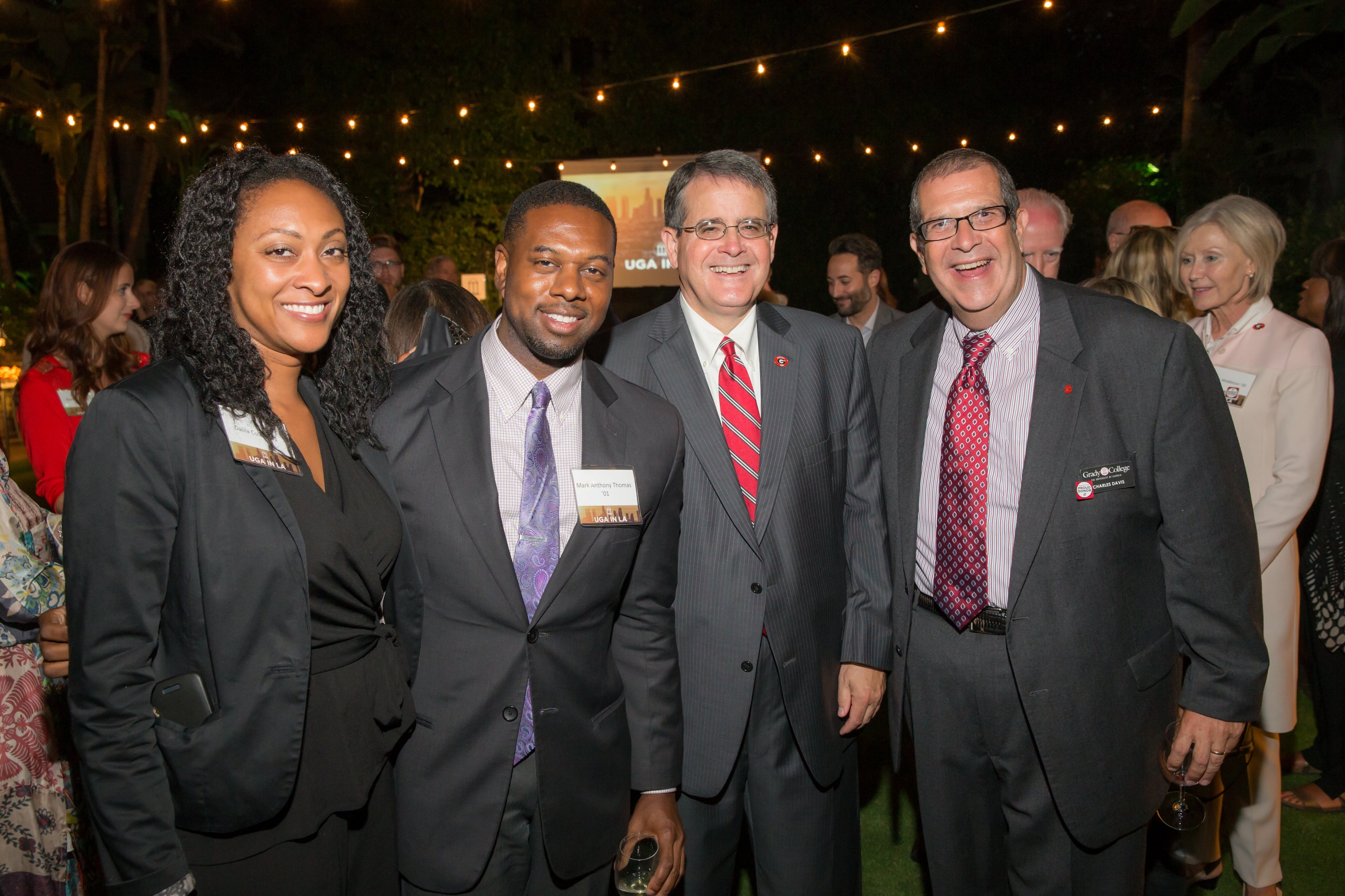 Renaissance man
Even with a dazzling professional resume, Thomas has somehow found time, at only age 41, to write his books, pick up master's degrees from Columbia University and the Massachusetts Institute of Technology, and throw his energies into dozens of civic, academic, and philanthropic initiatives.
He hasn't forgotten what he means to UGA. In 2013, the university called him home as a 40 Under 40 honoree, and he keynoted UGA's inaugural TEDxUGA conference.
He opened his TEDx talk with a story.
At Redan High, he wrote for the school newspaper about local lack of access to technology. The Atlanta Journal-Constitution picked up the story. County planners contacted Thomas and met him. Action followed.
"When I ride back through DeKalb County now, it brings joy to my heart to know I was officially part of a process that changed things for the better," Thomas says.
He's still part of the process. In fact, he's driving the process now;  the space of achievement he's carved out, then and as a UGA Trailblazer, just gets bigger.
Editor's Note:
Our Georgia trailblazer series profiles UGA Black alumni who took the first brave steps to create the diverse and inclusive university we are today.
Want to know more about other pioneers?   
Charlayne Hunter (ABJ '63) and Hamilton Holmes (BS '63) were the first Black students to enroll at UGA.  
Mary Frances Early (MMED '62, EDS '67) was the first Black student to graduate from UGA. The College of Education is named for her. Learn more at: 
https://alumni.uga.edu/wp-content/uploads/Header-1200x423px-2021-MarkAnthony.jpg
423
1220
UGA Alumni
https://alumni.uga.edu/wp-content/uploads/uga-alumni-nba-1.png
UGA Alumni
2021-04-05 15:02:55
2021-04-08 08:07:56
Mark Anthony Thomas blazes trails from The Red & Black to the wide world