National Poultry Day: Why Did the Chicken…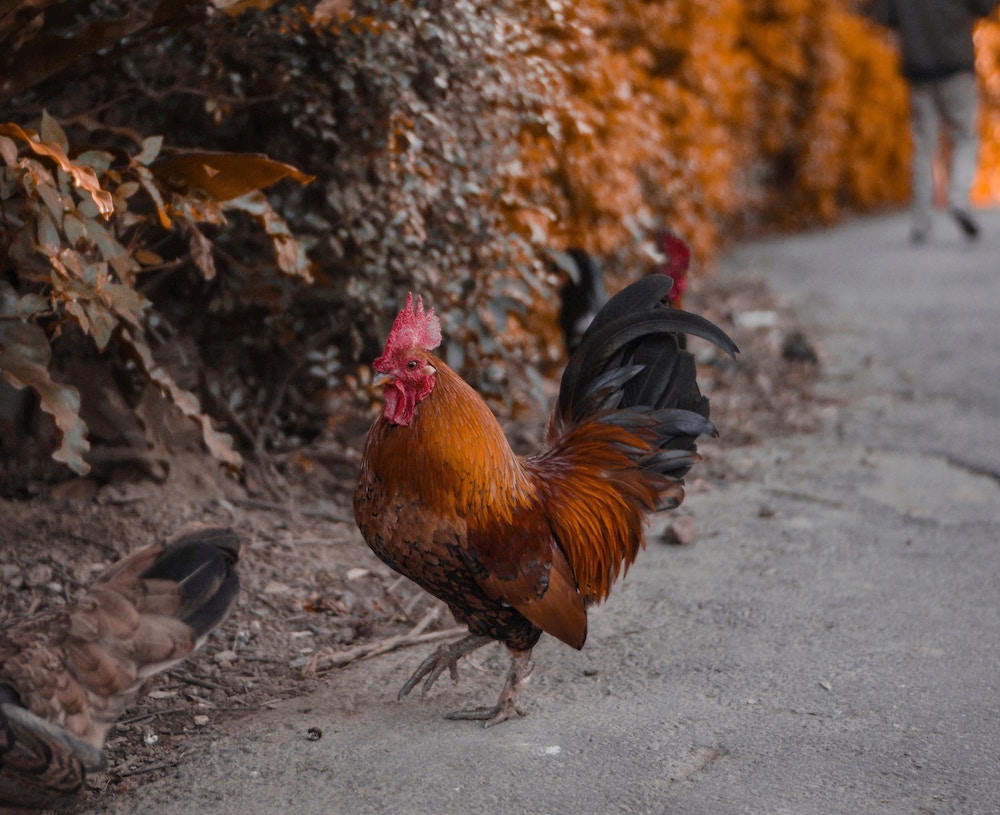 … cross the road, roll in the mud and cross the road again? [Because he was a dirty double-crosser!]
Buh-dum-chuh.
Every day is a good day for a cheesy 'chicken crossed the road' joke, right? Not just National Agriculture Week (last week) or Georgia Agriculture Awareness Week (this week) or National Poultry Day (today). Every day is also a great opportunity to recognize the impact that agriculture has on our state's economy and on the lives of people around the world who depend on that industry.
So today, we wanted to highlight two leaders of UGA's College of Agricultural and Environmental Sciences (CAES) who know the true value UGA brings to the poultry industry.
CAES Dean Samuel L. Pardue penned a column last week that notes the role UGA plays in in the poultry industry:
"If Georgia were a country, we would be the seventh largest poultry-producing country in the world. Much of that $22.9 billion industry is located within 60 miles of Athens. Along with our close partners at the USDA Poultry Research Center and our counterparts in the UGA College of Veterinary Medicine, we want to make Athens, Georgia, the epicenter of poultry science for the world. We are working hard to raise funds to build new facilities that will allow us to grow our research programs, develop new educational opportunities for our students, and provide a transparent center for the public to come and learn more about how their food is safely and sustainably provided."
If you're interested, check out the rest of his column, which mentions other ways UGA is top Dawg, if you will, in agriculture.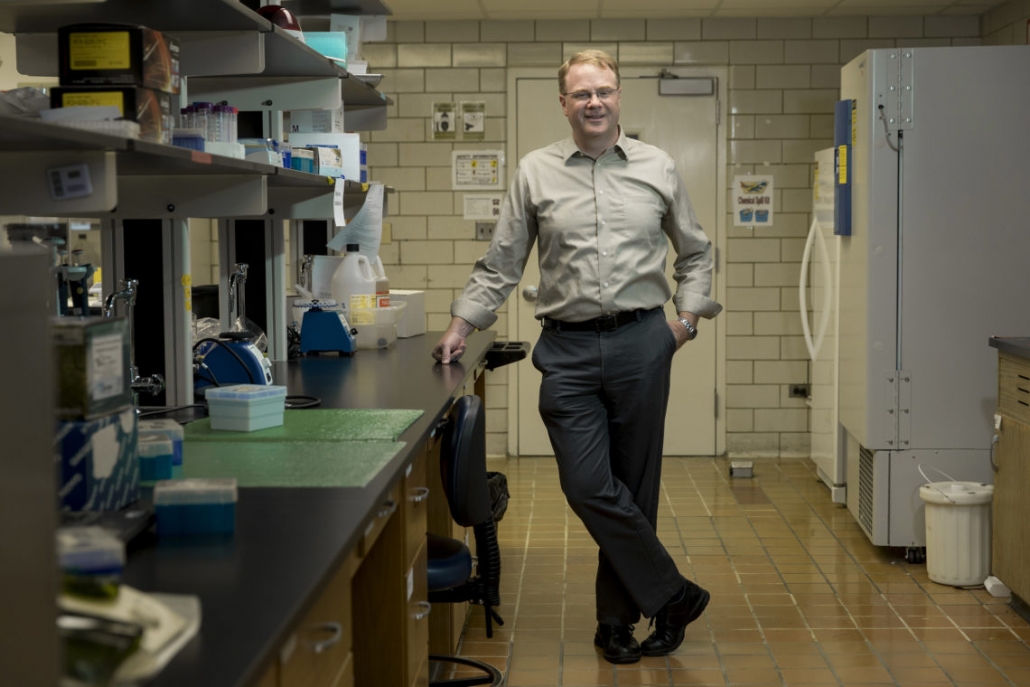 Todd Applegate, head of CAES's Department of Poultry Science, and other researchers are addressing critical poultry industry problems on a daily basis, such as antibiotic use, intestinal health, rearing challenges, disease prevention, farm management and more.
"In Georgia, an estimated 138,000 jobs are linked directly or indirectly to poultry production," he says. "In short, ensuring the health and well-being of our birds in Georgia is critical to the economy of our state. There's a much bigger need for multidisciplinary solutions to technical problems, which are getting more complicated to solve. There's no other place in the world that has nearly 70 scientists focusing on poultry. I'm proud of the range of things that we do in an industry that's constantly evolving."
Hungry to learn more (no pun intended) about his team's efforts? Visit UGA's Great Commitments website.
Everyone knows a Georgia Bulldog is relentless. We never give up when the going gets tough, whether it's in the lab, on the field or in the classroom. And we certainly don't give up when there are opportunities to improve the lives of people across our state and the world. As a pioneering American research university with a land- and sea-grant mission, we are committed to solving problems and serving communities—especially when it comes to the poultry industry, which employs and feeds millions of people around the world each year. (And did you know you can provide funding for the Poultry Science Department and help in these efforts, too? Even $25 or $50 can go a long way!)
Okay, one more chicken joke before I go?
How do comedians like their eggs? [Funny side up!]
(I promise our research in poultry science is far more impressive than my chicken jokes.)
https://alumni.uga.edu/wp-content/uploads/lisanto-1177025-unsplash-1.jpg
667
654
Elizabeth Elmore
https://alumni.uga.edu/wp-content/uploads/uga-alumni-nba-1.png
Elizabeth Elmore
2019-03-19 12:32:33
2019-07-02 12:58:26
National Poultry Day: Why Did the Chicken…