Meet Kelly Kautz, Events Chair of Women of UGA Leadership Council
Women of UGA's mission is to foster a lifelong commitment to the University of Georgia by creating opportunities for personal and professional development, instilling a spirt of giving, and investing in the future of the university, its students and alumnae. We recently got the chance to interview Kelly Kautz (AB' 99, JD'02), in order to learn more about her experience at UGA and what drives her to stay involved with her alma mater. Here's what she had to say!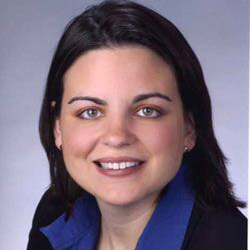 What year did you graduate from UGA? What was your major?
I was a double dawg. I graduated in 1999 as a political science/criminal justice major, then I graduated from the School of Law in 2002.
Why did you choose to attend UGA?
I knew I wanted to go into law and possibly politics. If you look at the leaders of our state in that time, everyone was a University of Georgia graduate. If you looked at the governor, justice on the supreme court, secretary of state or speaker of the house, all of them were UGA graduates. It was the most influential university in our state, so I chose to come to UGA.
What path led you to establishing your own law firm/practice?
At the time, I wanted to run for elected office. I opened up my own practice so I could have the time and flexibility to do that.
How did you get involved with the Women of UGA Leadership Council?
I'm passionate about the University of Georgia. I'm a huge fan of not just sports, but the university itself. I wanted to give back to the university in ways that would continue to touch peoples' lives, even after they have left school. When I heard that Women of UGA was being formed, I thought it would be a great opportunity to do what I wanted to do.
What are you enjoying most about serving on the Women of UGA Leadership Council?
I think there is a great group of women on the council. Everyone is equally passionate about our school. I'm chair of the events committee, so I work on planning and events, such as our Cookies and Cocoa, event we having coming up. Just being able to have outreach with not only women on the council, but other alumni coming back is really exciting.
What is the most valuable piece of career advice someone gave to you?
In the 8th-grade I had an attorney say, "If you take away one person's rights, what's to stop you from having the domino effect on others?" Another time, someone told me, "you can't say anything about things unless you're willing to make a difference." That's when I decided to go into criminal law and politics.
What advice would you give to graduating seniors or recent college graduates?
I would tell them that it's difficult out there. It's a different place and especially finding a job can be difficult sometimes. However, you all (students) have a great network of alumni, and you can't be afraid to reach out and ask for help. You can't give up. You have to keep trying.
What's your favorite thing to do when you visit Athens?
As funny as it sounds, I really love coming back to Athens to eat. There are so many great restaurants in Athens. I love going back to the different restaurants. I really love to come back and have Cecilia's Cakes. I think they sell them in a couple of restaurants, but they have a location on Milledge Avenue that I love to visit when I come back to Athens. I have a little 3-year-old who just got to ring the Chapel bell last time we visited Athens, so I can't wait to start making these same memories with him.
How has being part of the Women of UGA Leadership Council benefitted you?
It has helped me reform a connection and attachment with the university. I feel like a lot of times when we leave the university, we lose that connection we had with the university. I have loved coming back to where I belong and feeling that attachment with the university.
What is your favorite UGA memory?
I spent eight years in Athens, and I don't have any bad memories. I met my husband in Athens. I made lifelong friendships there. They're all great memories. I used to be in charge of parade for homecoming in Athens. Working with the older cheerleaders that come back for the games, parade and pep rallies was such a blast and always a great time. Sharing that enthusiasm was them is one of my fondest memories.
https://alumni.uga.edu/wp-content/uploads/Kelly-Kautz-Photo-1-2.jpg
580
720
Maya Jones
https://alumni.uga.edu/wp-content/uploads/uga-alumni-nba-1.png
Maya Jones
2018-12-03 11:56:02
2019-07-02 13:12:02
Meet Kelly Kautz, Events Chair of Women of UGA Leadership Council