Tailgate the right way with Matt Moore
To kick off our new blog series, Tasty Tailgating, we got a chance to talk with Matt Moore (BBA '05) – author, entrepreneur, cook, musician, host, pilot, adventurer, and southern gentleman. His pulled pork stuffed grilled cheese is perfect for a Saturday in Athens. Read on to learn the recipe!
Saturday in Athens . . .
Just the words rolling off my tongue bring a smile to my face. Instantly, I'm transported to a crisp fall morning, the sun gently bathing the hilly traverse of Lumpkin and Broad – smells of smoke and whiskey perfume the air, with a brassy cadence and snare beat easing in to Glory Glory to Ol' Georgia. As the Widespread Panic boys once said, ain't life grand?
It's these days that I set apart from the rest. Time to revel once again in God's country – Athens, Georgia.
Truth is – such days are hard to come by nowadays. Nashville has been my 15 year-old home since leaving Athens. Though cool (real cool these days), Nashville just ain't Athens. Nor is it close. Heck, I even got my pilot's license to shorten the 6 hour drive down to just an hour and a half jump over the mountains.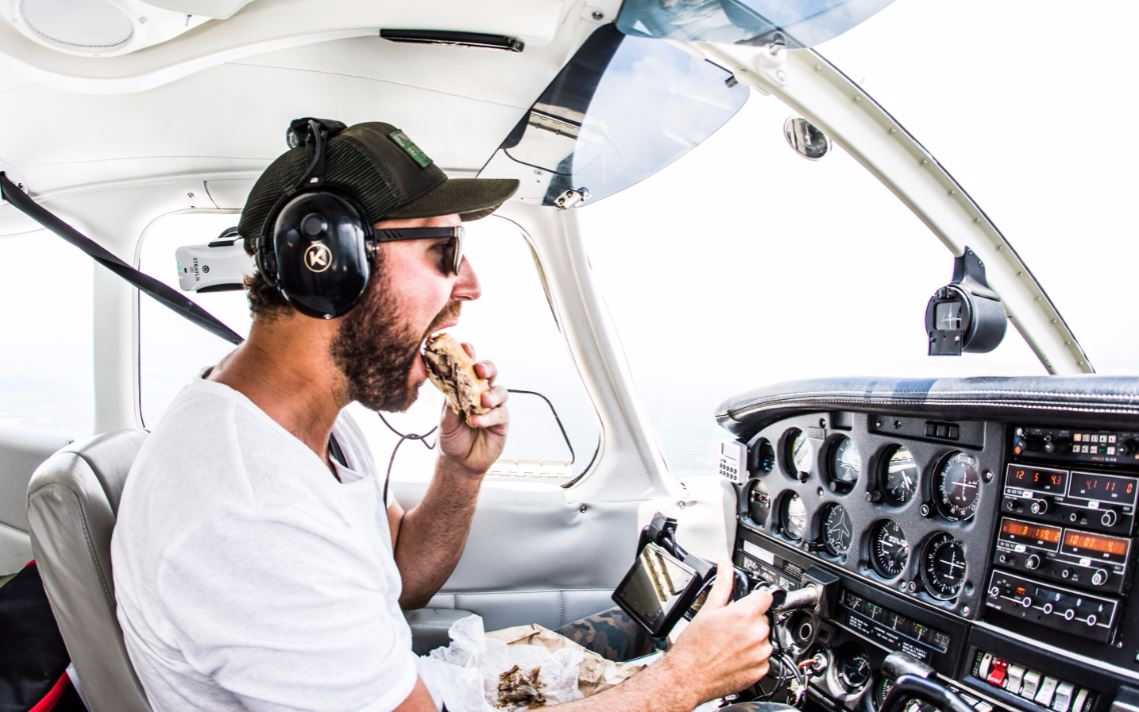 Problem is, I can't fit my smoker into my 1974 Piper Cherokee. And for me, a requirement of any great tailgate should involve slowly smoked, fall off the bone, pork butt – or shoulder for those unfamiliar.
For me, watching the Dawgs storm Sanford is just as exciting as my first bite into a Pulled Pork Stuffed Grilled Cheese. Yes I'm eying you – hamburgers, hotdogs, fried chicken, and pimento cheese sandwiches. A pulled pork stuffed grilled cheese means your tailgate is going to be the destination – not just a stop amongst the Saturday journeys. I came across this masterpiece when travelling the South to interview pitmasters for my latest book – The South's Best Butts; Pitmaster Secrets for Southern Barbecue Perfection. At Johnson's Boucainiere in Lafayette, Louisiana – they don't stop short with just a pork sandwich. Instead, they load a pile of smoked pork on white bread, sandwiched between a few slices of American cheese. Over cast-iron, with a lovely dose of butter, the whole thing melds together into the most perfect tailgate food imaginable. If Athens is God's country – this sandwich is his repast.
So I say to you all – enjoy a bit more of that Jim in your Coca-Cola, and scarf down a few of these sandwiches so you can cheer on the Red and the Black on this beautiful Saturday.
From near or afar – Go Dawgs, sic 'em! Matt R. Moore – www.mattrmoore.com
Smoked Pork Butt – the beauty of the pork butt is that it's ultra-forgiving – even for a BBQ novice. Whether you choose to setup your tailgate the night before and smoke the meat throughout the night, or if you choose to bring a cooked butt (either by cooked by you, or outsourced to your local restaurant!), the delicious yield of pulled pork with fill many-a sandwiches.
1 8 – 10 lb. Pork Shoulder, rinsed and patted dry Creole blend seasoning
Setup a smoker for indirect cooking, maintaining a temperature of 225 – 250 degrees Fahrenheit. Use wood chips if desired.
Liberally rub the pork with the Creole seasoning, ensuring an even distribution of the rub all over the cut.
Place the meat on the smoker and cook, indirect, for 10 – 12 hours, or until an internal temperature of 200 degrees Fahrenheit is reached.
Remove the meat from the smoker, discard the fat cap and bone, and pull the pork by hand.
Pulled Pork Stuffed Grilled Cheese – the perfect combination of smoky, cheesy, and delicious. You can prep the pork a few days ahead, or pick it up from a local restaurant. From there, just plop a cast iron skillet on your grill and get to work – trust me, you won't be able to make them fast enough to keep up with the demand!
Butter
Hamburger Buns
Pulled Pork (above)
American Cheese
Preheat a charcoal or gas grill over medium heat.
Place a cast-iron skillet on the grate, direct heat. Add a knob of butter, and swirl in pan until butter foams.
Add hamburger buns, cut-side up, and careful not to over crowd the pan, working two or three sandwiches at a time. Add cheese to both the top and bottom cut sides of the bun.
Next, add a handful of pulled pork to the bottom of each sandwich. Top sandwich and cook until cheese is melted through – covering grill as necessary. Serve.
https://alumni.uga.edu/wp-content/uploads/tasty-tailgating.png
423
1220
Spencer Eckart
https://alumni.uga.edu/wp-content/uploads/uga-alumni-nba-1.png
Spencer Eckart
2017-08-29 11:00:45
2018-06-14 10:31:48
Tailgate the right way with Matt Moore