Hailing from Lilburn, Georgia, Lauren (AB '04, JD '07) and Jennifer (ABJ '08) Bellamy have been making a difference ever since they stepped foot on the University of Georgia campus. These dynamic sisters are full of Bulldog pride and have a wealth of memories together and separately from their time at Georgia. As senior counsel at Gordon & Rees LLP, Lauren specializes in handling cases involving contracts, business torts, telecommunications litigation, consumer fraud actions, entertainment disputes and employment law.
Jennifer chose to follow a different career path than her older sister. Her passion for journalism led her to pursue a career in broadcast news. You can catch her reporting the news on 11Alive (WXIA-TV) in Atlanta.
UGA Black Alumni marketing and communications committee member Ivey McCloud (BBA '04) sat down with the two sisters and talked about their UGA experience.
McCloud: What made you decide to attend the University of Georgia?
Lauren: My parents made me! Seriously, HOPE Scholarship made UGA really competitive to get into and it made financial sense. My parents convinced me this was the right decision for me and they were right!
Jennifer: I chose to attend UGA because I was interested in a career in journalism and the Grady College of Journalism and Mass Communication has a wonderful reputation. I also had a good idea of what UGA had to offer outside of academics thanks to visiting campus to spend time with my sister.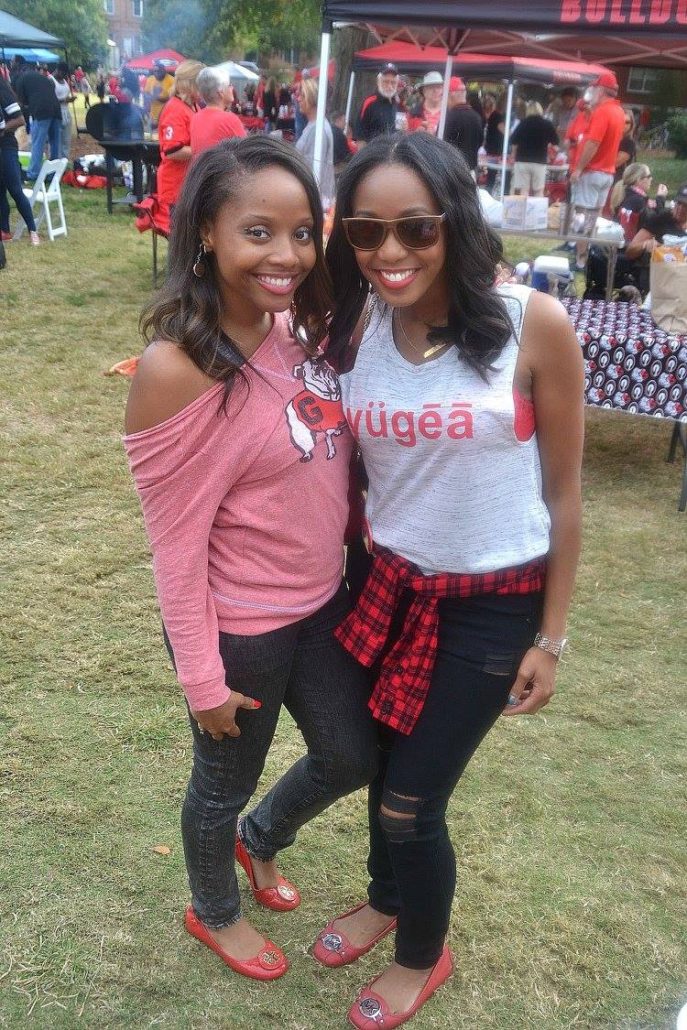 McCloud: What activities or organizations were you involved in on campus?
Lauren: Delta Sigma Theta Sorority, Inc., National Pan-Hellenic Council, University Judiciary, resident assistant, and C.L.A.S.S. (Continuing the Legacy of African American Student Success) advocate
Jennifer: Resident assistant and C.L.A.S.S. advocate at Russell Hall, a member of Delta Sigma Theta Sorority, Inc., National Pan Hellenic Council, Grady Ambassadors, Abeneefoo Kou Honor Society, Homecoming Court 2007 and National Society of Black Journalists 
McCloud: What was the biggest impact you made on campus at UGA?
Lauren: I would say being a C.L.A.S.S. advocate was my most impactful experience. I was able to mentor freshmen in my dorms and hopefully impact a lot of students in a positive way.
Jennifer: I think working in a freshman dorm allowed me to impact the lives of a number of our university's newest students. I hope I was able to help give them an introduction to life on campus, help them learn to solve problems on their own, encourage them and knowledge share with them about activities and courses.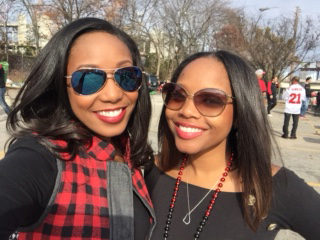 McCloud: What was it like attending the same school as your sister? What types of obstacles, if any, did you have to overcome?
Jennifer: Attending UGA with my sister was awesome! Lauren started her first year of law school when I started my freshman year.  She was very involved on campus so I did get the "Lauren's little sister" thing from time-to-time when I first came to Athens, but I think I was able to make my own way as well. Lauren was always there when I needed her and I was able to be there to support her as well. I think it helped strengthen our relationship even more. She's my best friend!
McCloud: How do you feel your relationship with your sister has developed given that you and your sister attended the same college?
Lauren: It's really great because we have so much in common that other people may not share. We pledged the same sorority, and Jennifer did a lot of the same activities that I did in college, so we have a lot of shared experiences.  Now, we often go back for events in our sorority together, we go back for football games and we always have a partner to go to homecoming with.
https://alumni.uga.edu/wp-content/uploads/Bellamy_IMG_9571.jpg
444
1334
Jamie Lewis
https://alumni.uga.edu/wp-content/uploads/uga-alumni-nba-1.png
Jamie Lewis
2017-07-28 16:01:37
2017-09-06 11:25:29
Sister, Sister