A Bulldog in the Golden State: Rachel Hundley
In early June, the University of Georgia traveled to California for a series of alumni receptions in San Francisco and Los Angeles. While there, we caught up with some of our outstanding Bulldogs on the West Coast. Rachel Hundley, a member of the Class of 2005, moved to California after leaving a career in law, started a food truck and is now mayor of Sonoma, California.
We spoke to Hundley about what led her to the University of Georgia and how her time as a Bulldog prepared her for an unexpected career in politics, and what advice she would give to the Class of 2017.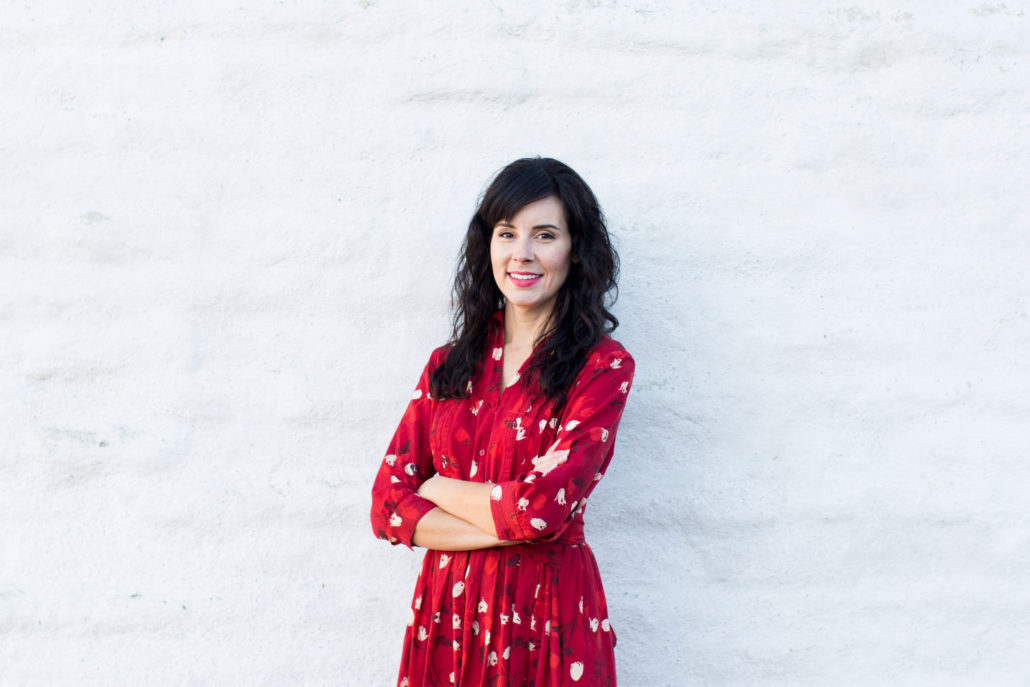 Where are you from and what made you decide to attend UGA?
I was born in Charleston, South Carolina and went to Wando High School in Mt. Pleasant. As high school was coming to an end, I wasn't sure where or what my next step would be. A few friends were already committed to UGA, so I took a closer look. The wide variety of classes, programs and activities at UGA were the perfect fit for a soon-to-be high school graduate who had many interests to explore.
You studied journalism, speech communications and political science – what drew you to those subjects? Did you always initially plan to attend law school?
My "first" major was political science. I had taken AP Government as a high school senior and was utterly fascinated by the subject. Little did I know the significance this area would have in my life 15 years later when I was elected to the city council and later named mayor. I added journalism to exercise the creative side of my brain and seriously contemplated a career in that field until I eventually decided to attend law school. I was minoring in speech and communications and loved the classes so much I upgraded it to a major. Looking back, I put together the perfect program of thinking, writing and speaking to build the skills I regularly use today as a mayor, attorney and business owner.
Describe your time at UGA in three words.
Challenging, memorable and fun!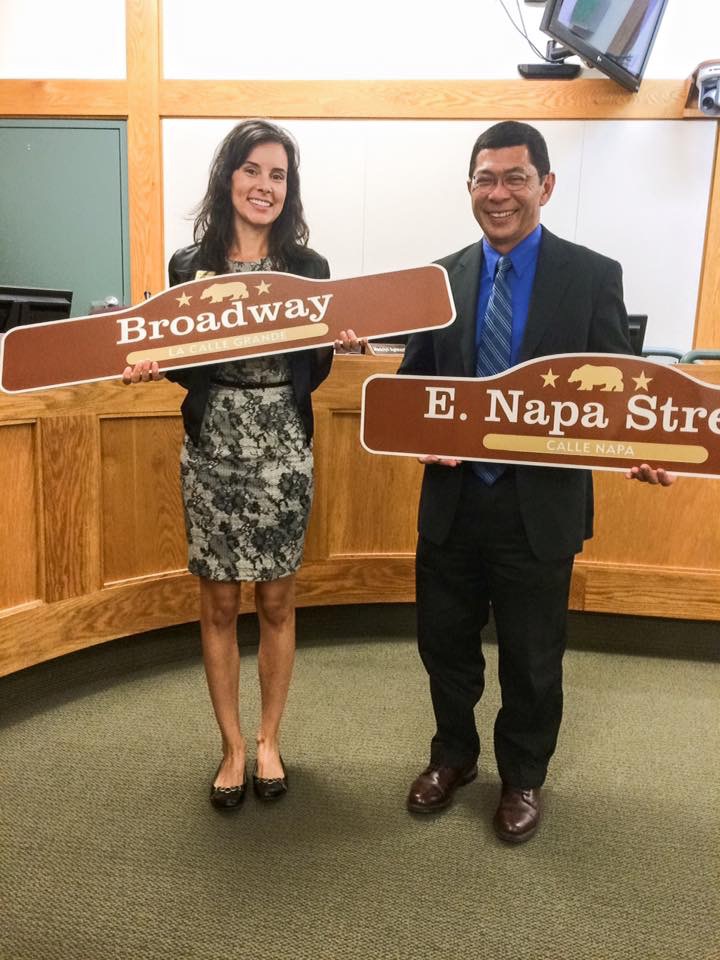 What was your most memorable college experience?
My semester with SPIA@Oxford was life-changing. The coursework deepened my understanding of policy and law, and eventually lead me to law school. The experience of living in another country while engaged in those studies and living in a house full of political science students permanently shifted the way that I saw the world and how people fit together.
You left a career in law to start your own food truck and are now in politics. What is one piece of career advice that has been valuable to you across all of these careers? What would you say to someone who is looking to change career paths and start something new?
You don't need to know where you will end up. You only need to pick a direction and start moving. Opportunities will present themselves to you along the way that you never could have imagined when your journey began.
Sometimes making a big decision — such as what you should study or which job offer you should take or in what city should you live — is paralyzing because we can't see how the story ends. My experience has been that the most exciting, interesting and satisfying opportunities I've had have only presented themselves to me while I was hard at work toward a different goal.
It was a big jump for me to leave the South and move to New York City after law school. I had never considered living there before I got the job offer, but it seemed like an adventure. Not only did I gain experience in the legal field and have a lot of fun, I also met the person who would later become my business partner in California.
Working in the corporate legal world was educational and interesting, but it wasn't what I wanted to do forever. In my spare hours, I started exploring other paths I could take and eventually settled on moving to California and starting a food truck business. The decision wasn't made overnight and involved a lot of due diligence. It took a year to make the official move and then another year to launch the business.
My understanding and appreciation of local government was quietly growing in the years after I graduated from UGA. I knew I wanted to be more involved "one day," but when 2014 rolled around, "one day" turned into "right now." I had only been living in Sonoma for a year, and, to be honest, didn't think I had a shot at winning a spot on city council. On advice from some of the current council members at the time, I saw the experience as a practice round. I didn't know the first thing about campaigning, and, most of all, I wanted to immerse myself in my new community. I spent the summer drinking an excessive amount of coffee as I met with community leaders one by one to learn more about the issues facing the community. In the afternoons, I'd go door to door, and every Tuesday night I set up a table at the big farmer's market.
By the time election night rolled around, I was proud that I tried something bold and put myself out there. Whether its moving to a new city, pivoting to a new career path, or running for office, it can be scary to take the first step in a new direction, but the opportunities waiting for you out there are beyond your wildest dreams.
How did your time at UGA prepare you for "the real world?"
UGA gave me so many opportunities to grow. I still remember and use a lot of the substantive knowledge and practical skills I learned. Outside of class, the extracurricular activities and clubs introduced me to my closest friends and gave me opportunities to build leadership skills. By the time I left UGA, I was more than prepared for my next step of attending law school.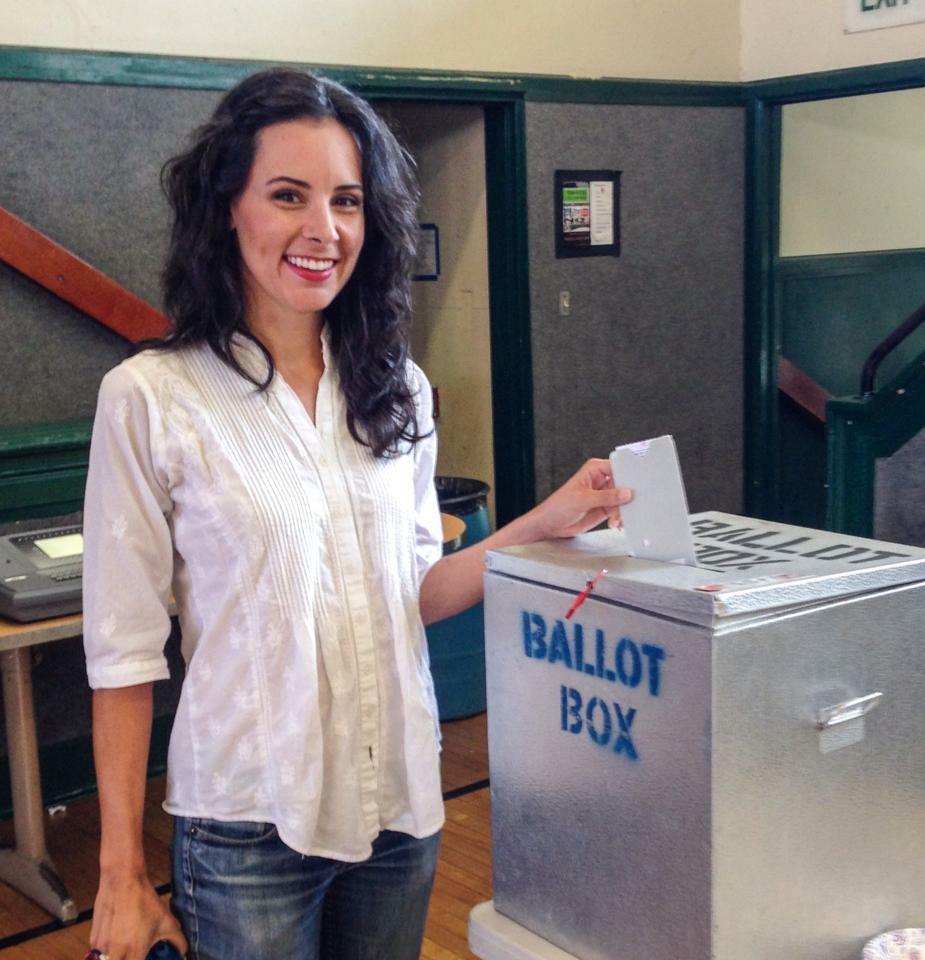 What did getting into politics teach you about yourself?
Running for office takes "putting yourself out there" to a whole other level. The closest way to describe running for local office is like going on a first date with everyone in your city. I was pretty shy growing up and have a history of stage fright, so having to publicly market myself to thousands of people was challenging. Now that I am mayor, I really enjoy talking to people about city issues because those are the things I care the most about and have a deep understanding of.
Being a public figure, particularly mayor, has also been illuminating. My constituents are passionate and opinionated, and they are never in perfect agreement. Sometimes the decisions are tough, but I've learned the only right answer is the one in which I truly believe… even when I know people I respect and admire will be disappointed or that I will face sharp criticism. I'd rather keep my integrity and lose a reelection than cast a vote I didn't wholeheartedly believe in.
How do you stay connected to UGA out on the West Coast?
I am thankful for all of the magazines and online news coming out of UGA, but I need to work on my UGA west coast network!
The Class of 2017 just graduated – what message do you have for those new alumni?
The world is yours to shape! Pick a direction, start moving and keep an eye out for unexpected opportunities.
https://alumni.uga.edu/wp-content/uploads/rachel-hundley.jpg
1200
3600
Jamie Lewis
https://alumni.uga.edu/wp-content/uploads/uga-alumni-nba-1.png
Jamie Lewis
2017-05-26 12:06:38
2017-07-27 10:09:53
A Bulldog in the Golden State: Rachel Hundley