UGA Legacies: Bill (AB '88) and Melonie Thomas (BBA '86)
Written by Bridgette Burton
With commencement season approaching, UGA Black Alumni is reaching back to tell the stories of graduates who have a legacy at the university. Additional stories will be shared on social media using #UGABlackLegacies.
The Thomas Legacy
A legacy of service to UGA is a hallmark of the Thomas family. Bill Thomas (AB '88) and his wife Melonie Davis Thomas (BBA '86) are engaged with the UGA Alumni Association through the Board of Directors and Black Alumni Affinity Group.
Bill, is a native of East Point, Georgia and Melonie is from Daytona Beach, Florida.
Melonie visited campus as a National Merit Scholar, and on a tour with her mother ran into Dean Rusk. Their conversation with him solidified her decision to choose UGA over the University of Florida. Melonie lived in Brumby Hall her freshman year and Bill lived in Russell Hall. The two met as freshman through their mutual friend Lonnie Walls (AB '03).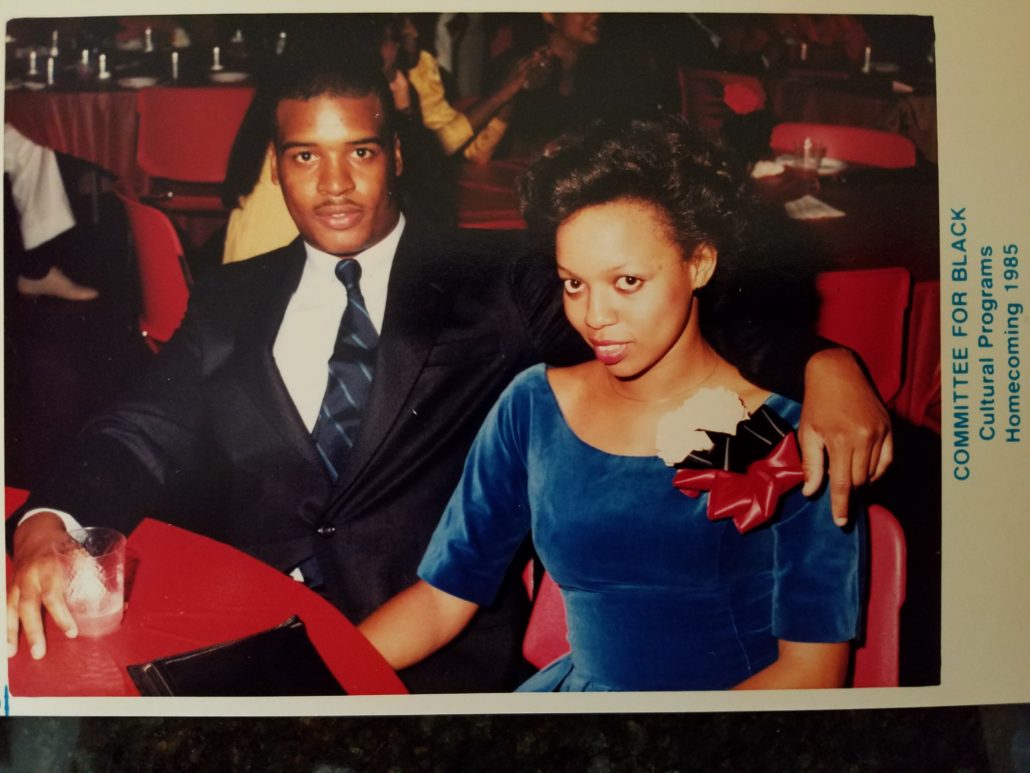 "I was supposed to walk to a 'Jessie Jackson for President' rally downtown with my friend Lonnie. When I arrived at his room in Russell Hall, he said two others were going too," Melonie said. "Those two turned out to be Bill and his roommate, Todd Wooten (BS '87, JD '91). I wasn't too happy initially about walking across campus with three guys, and Lonnie was more than willing to send them on their way, but I decided it was fine. Long story short, Jessie didn't show up and we, along with half of campus, ended up at The Grill talking and laughing. They all walked me back to Brumby. That was the start, and years later Todd was our best man, we still love The Grill and Lonnie is our pastor."
After graduation, Bill pursued a career in law enforcement. He is a veteran, and has worked as a federal prosecutor and Assistant United States Attorney. Today, he has a boutique law firm, The W.H. Thomas Firm, LLC in Atlanta. He is also a member of the UGA Alumni Association Board of Directors.
Melonie uses her degree from the Terry College of Business as a communications team lead with the Centers for Disease Control. She extends her expertise to not only combat health disparities, but to combat educational inequality as a UGA Black Alumni Leadership Council board member. Through their work with the university, the Thomases strive to create college access opportunities for students of color.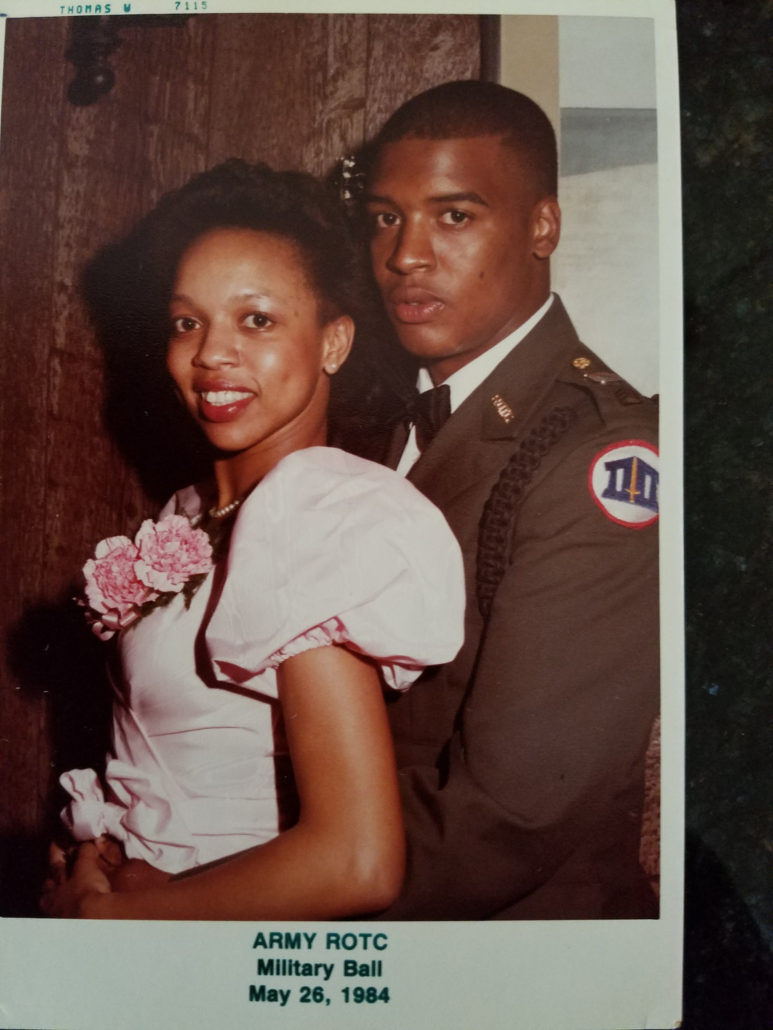 The couple has remained committed to the university since graduation. Bill was instrumental in the creation of what was a DeKalb County Chapter of the UGA Alumni Association, which ultimately inspired him to get involved with the Board of Directors.
"I wanted to see a stronger African American presence in the Alumni Association, and I wanted to make sure that my African American classmates knew of the lifelong benefits that came with being a part of the university," Bill said.  "I also wanted to make sure that future students and their parents knew that UGA was an option for them when it came time to consider college options."
As president of the former DeKalb County Chapter, he spearheaded events to raise awareness about UGA among middle and high school students and their parents. They also hosted former U.S. Poet Laureate and alumna Natasha Trethewey (AB '89)
Bill and Melonie's history of giving back to UGA goes beyond time and money– their love and affinity for the school extends to their daughter, Erin, who graduated in 2016 with a degree in history and a minor in Arabic.
"She was in the first class to live in Delta Hall (UGA's residency in Washington, D.C.)," Melonie said. "Her last year in Reed, she lived in the same room that Bill lived in for a short while, 33 years earlier."
They are both passionate about staying connected and giving back to the university, as well as to their communities. Melonie said that she initially only contributed financially to the Terry College of Business, but that when Bill got involved with the DeKalb County Chapter she became inspired to connect parents and students to UGA.
"Go back to your high schools and middle schools and tell other students about the amazing opportunities that UGA has to offer," Melonie said.  "Talk to them about what it takes to get into and be successful at Georgia."
"Continue to be a part of the university throughout your life and career," Bill echoed.  "It will provide you great opportunities beyond the few years that you have, or will, spend on campus earning your degree. Give back to the university financially to ensure that it remains a world class institution, and that it can attract and retain deserving students."
https://alumni.uga.edu/wp-content/uploads/20170405_170417-blog.jpg
1434
2868
Jamie Lewis
https://alumni.uga.edu/wp-content/uploads/uga-alumni-nba-1.png
Jamie Lewis
2017-04-12 15:49:47
2017-05-31 14:47:19
UGA Legacies: Bill (AB '88) and Melonie Thomas (BBA '86)