Alumna Profile: Ivey McCloud (BBA '04)
Written by Bridgette Burton
Ivey McCloud (BBA '04) was set on becoming an educator and attending Auburn University, just like her father who played football there. But, when she came to the University of Georgia in eighth grade for a band competition, she fell in love with Athens, and there was no going back. Today, the marketing major works full-time in Atlanta for the Kimberly-Clark Corporation, but still makes time to give back to her alma mater. Recently, she turned her passion for UGA into action by joining the Terry College of Business Young Alumni Board, which is comprised of 60 Terry graduates from across the country who are charged with outreach and engagement to Terry's young alumni community. Through the Young Alumni Board, she serves on the Undergraduate Support Committee, where she mentors current undergraduate students. Learn more about Ivey below.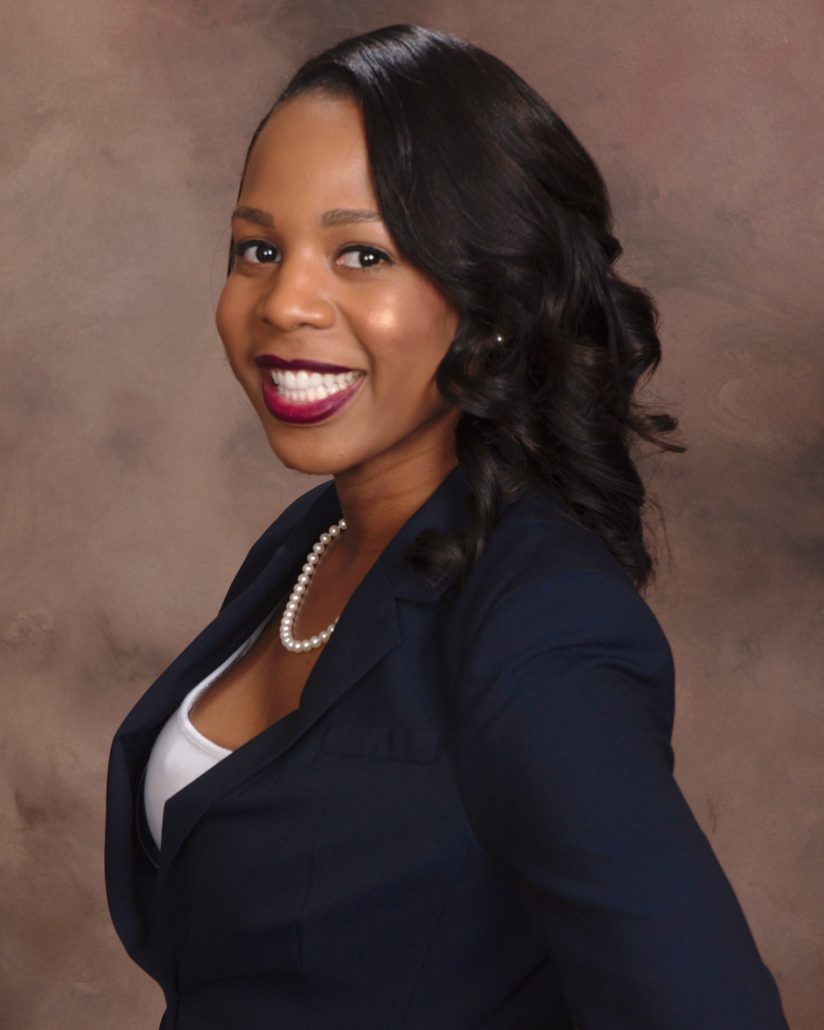 Where are you from?
Powder Springs, GA
What made you decide to come to school at the University of Georgia?
My very first visit to UGA was when I was in the eighth grade. I came for a band competition. I remember my band director at the time, Erin (Brodie) Cole, a UGA alumna, gave us a mini tour of the campus and took us to The Grill for dinner. I immediately fell in love with Athens and the campus. I knew UGA was the school for me.
Describe UGA in three words.
Challenging, dynamic, exciting.
What was your most memorable college experience?
My most memorable college experience was becoming a member of the Eta Xi chapter of Alpha Kappa Alpha Sorority, Inc. in the spring of 2002.
Where do you work and what do you do?
I'm a customer marketing manager at Kimberly-Clark Corporation. I develop the annual marketing strategy for our Scott Shop Towel brand at Walmart and Sam's Club. In this role, I have been successful at launching several brand extensions and national marketing promotions.
What did you think you would be when you grew up? Do you still have plans to become that?
Growing up, I always knew I would be an educator like my parents. I never waivered from that career decision until I got to UGA and was exposed to other majors and career paths. Through my active participation in campus organizations, such as the Minority Business Student Association, I decided to change my major from primary education to marketing my second semester at UGA.
What advice would you give to graduating seniors and recent graduates?
Be open to taking risks. I had to learn early on to give up on some of the things I thought were in my 10-year life and career plan. You never know where your next adventure may be, so be flexible and willing to go with the flow.
Is there anything else that you would like for me to know?
In November, I participated in Terry's "Careers in Marketing" alumni panel with two other graduates who work in the field of marketing. It was great to engage with current students and provide them with insights on how to pursue a career in marketing. As part of my continued giving to UGA and the Terry College of Business, I will be featured in the "Terry Excellence Fund" campaign where I explain why I give back to the Terry College of Business. I have been fortunate to work for Fortune 200 companies that have company matching programs, which allow me to essentially double my donation to the university!
https://alumni.uga.edu/wp-content/uploads/chapter-placeholder-arch.png
500
1500
Jamie Lewis
https://alumni.uga.edu/wp-content/uploads/uga-alumni-nba-1.png
Jamie Lewis
2017-04-12 16:27:00
2017-05-31 14:22:10
Alumna Profile: Ivey McCloud (BBA '04)