No business like show business
This feature was originally published in the March issue of Georgia Magazine.
Emily Hammond Cook's (AB '07) journey into the New York theater scene sounds familiar at first. After graduating from UGA, she moved to the Big Apple with no job or apartment—just big dreams and ambition. Cook's interests, however, were not performing on the stage and under the bright lights, but working behind the scenes.
Since then, Cook has carved out a role off-Broadway in the management side of nonprofit theatre, helping make the art form accessible to the general public. In that capacity, she played a supporting role in the developing stages of the smash-hit musical "Hamilton."
Cook majored in theater at UGA, while also taking business classes.
"I love UGA and am so deeply grateful to it for all the ways in which it shaped and molded me into who I am today," said Emily. "Those four years in Athens were the most formative years of my life and I wouldn't be where I am today if not for UGA and the experiences and relationships formed there."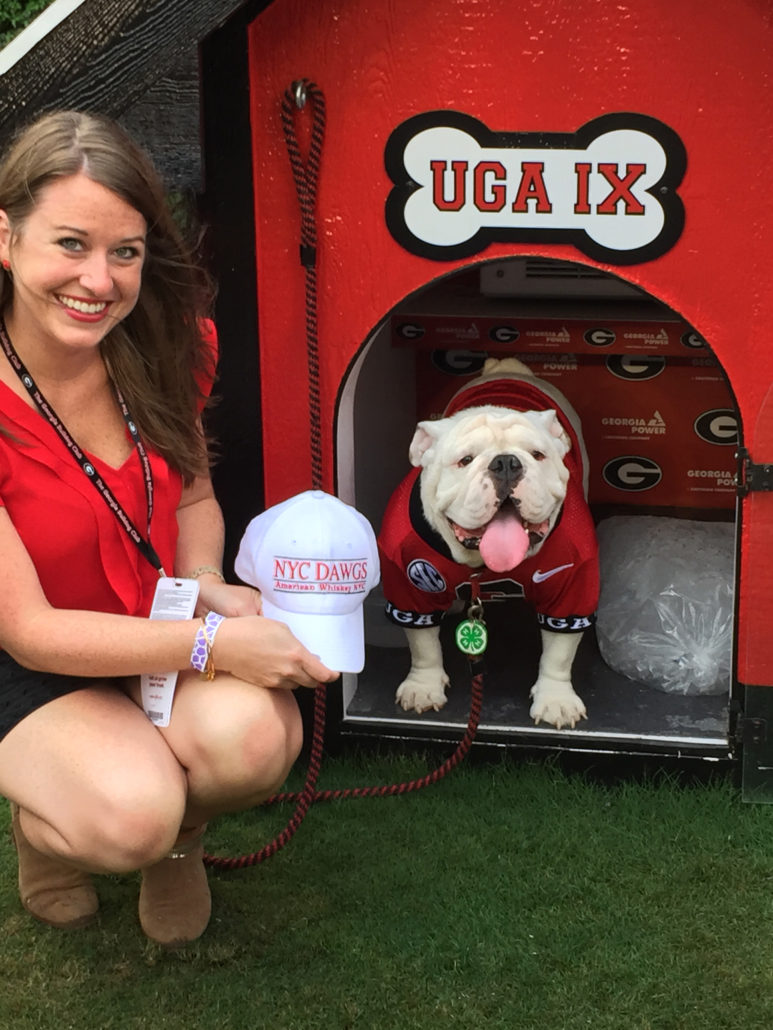 Emily now donates to the UGA Department of Theatre and Film Studies in recognition of the lasting impact it has had on her career. She hopes her gifts will help ensure the support the department deserves and will inspire others to acknowledge the need for funding.
As president of the NYC Dawgs Alumni Chapter and a member of the 40 Under 40 Class of 2015, Emily remains deeply connected with her alma mater and encourages alumni in New York City to connect with their fellow Bulldogs.
After graduation, Cook landed an internship in the casting department at the Manhattan Theatre Club, an acclaimed Broadway nonprofit theater company. "I loved being in on the audition process and seeing how new shows are developed," she says. "It was a huge learning experience in how nonprofit theaters are run." After the internship, Cook worked as an assistant to the executive producer of the company, Barry Grove, who became a mentor and, as she says, provided a "master class in theater producing."
From there, Cook took a job in general management at the Public Theater, a premier off-Broadway nonprofit, where she works on budgets, contracts, and union matters. By chance, she took a role as the co-company manager of a new musical in development. Her job was to serve as a caretaker of the cast, "doing everything to keep them healthy and happy." That production was "Hamilton."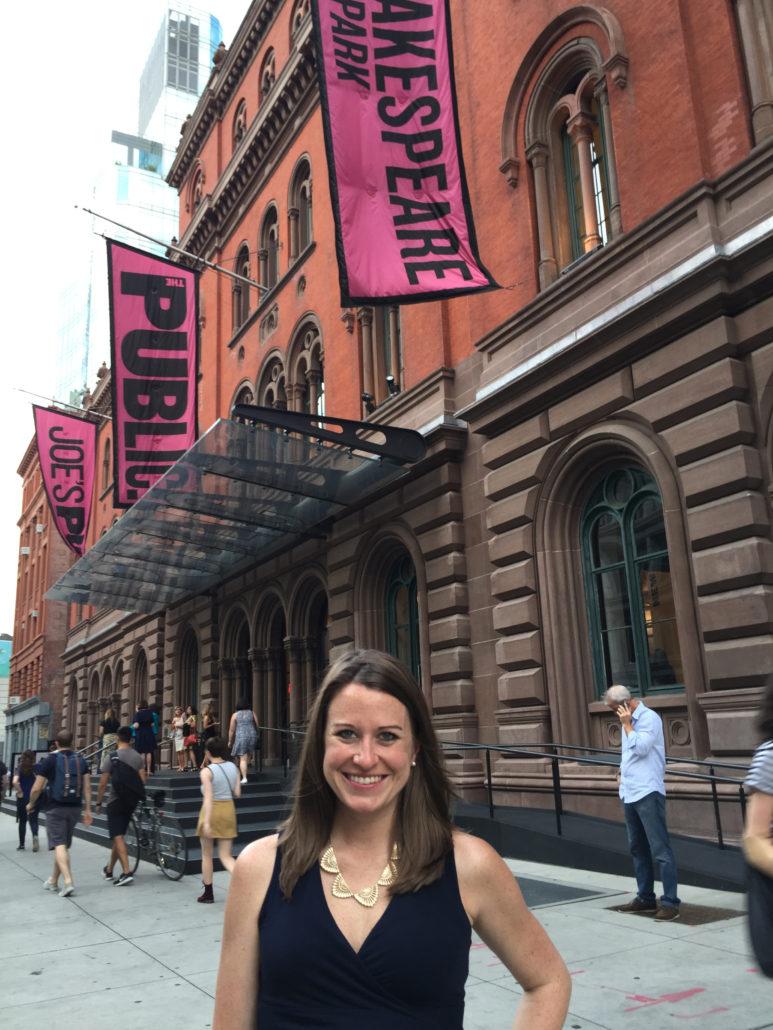 "We knew the show was special and were confident it was going to be a hit, but we had no way of predicting the cultural phenomenon it has become," Cook says. The show earned stellar reviews and played to capacity houses full of celebrities at the Public Theatre before moving to Broadway.
"It was a life-changing experience getting to be a part of the revolution that is 'Hamilton.'"
Show business goes on for Cook, who now serves as the general management planning and programs manager at the Public Theatre, which produces 10 to 15 shows a year and presents the renowned Shakespeare in the Park, which has offered free productions in Central Park for over 50 years.
Cook says her philosophy about theater aligns with the Public's ethos: "Theater shouldn't be an elitist art form; it should be accessible to all, created by all, and should share the stories of all walks of life."
Know an outstanding young alumnus like Emily Hammond Cook? Nominations are open for the 40 Under 40 Class of 2017 are open until April 7!
https://alumni.uga.edu/wp-content/uploads/uga-alumni-nba-1.png
0
0
Jamie Lewis
https://alumni.uga.edu/wp-content/uploads/uga-alumni-nba-1.png
Jamie Lewis
2017-03-10 15:22:19
2018-06-14 10:31:56
No business like show business