New Affinity Group Leadership Councils
The UGA Alumni Association has officially launched the leadership councils for the Women of UGA and Young Alumni Affinity Groups! The Alumni Association launched its first official affinity group, UGA Black Alumni, in 2015 after increased demand from the university's more than 14,000 Black graduates to establish meaningful connections with the university. That group operates under a five-prong mission to recruit, retain, engage, donate and serve.
After receiving a high volume applications for the councils, members of the UGA Alumni Association Board of Directors selected 15 individuals to serve in each inaugural council.
Women of UGA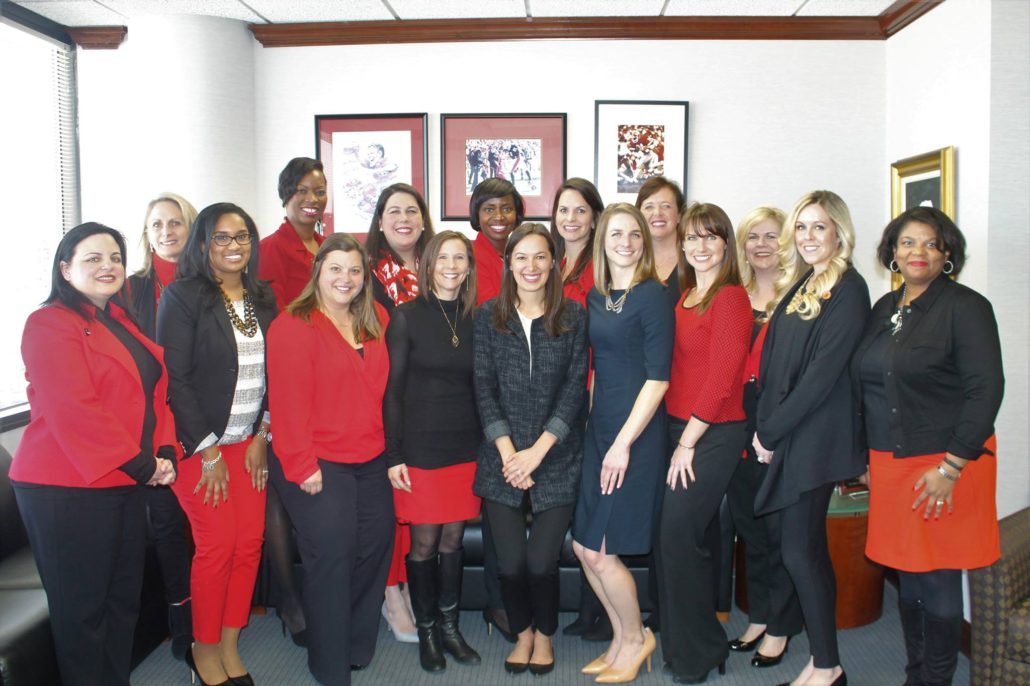 As the largest population of alumni, Women of UGA will focus on programming, mentorships and fundraising for the Women of UGA Scholarship Fund.
Mission Statement:
To foster a lifelong commitment to the University of Georgia, Women of UGA creates opportunities for personal and professional development, instills a spirit of giving, and invests in the future of the University, its students and its alumnae.
Women of UGA Leadership Council Members:
Anne Beckwith (BBA '90)
Homemaker
Brooke Bowen (ABJ '07, JD '10)
Legal Counsel
Board of Regents of the University System of Georgia
Teri Cloud (ABJ '94)
Director of Marketing
Babush, Neiman, Kornman & Johnson, LLP
Ali Bracken Gant (AB '01, MPA '11)
Planned and Asset Giving Officer
Community Foundation for Greater Atlanta
Frankie Gilmore (BS '07, MPH '10)
Stylist & Personal Shopper
Gilmore Style Consulting
Amber Nixon Gizzi (BSFCS '14)
Executive VP & Partner
Pineapple House Interior Design
Erica Gwyn (BSED '00)
CEO
The Nonprofit Guru, LLC
Kelly Kautz (AB '99, JD '02)
Attorney
Law Offices Kelly D. Kautz
Rubina Malik (PHD '15)
Executive and Teach Coaching & Consulting
The Malik Group
Bailey Maxwell (ABJ '09)
HR Generalist
Bennett Thrasher, LLP
Terri Julian Polk (BBA '86)
Director of Brand Development
The Coca-Cola Company
Sarah Rettker (BBA '10)
Investor Engagement Manager
Georgia Chamber of Commerce
Diane Vaughan (ABJ '83)
Senior Development Director
Children's Healthcare of Atlanta
Alissa Vickery (BBA '01, MACC '01)
SVP Accounting and Control
FleetCor Technologies, Inc.
Rachel Webster (ABJ '08)
Financial Advisor
Vantage Wealth Management at Morgan Stanley
Young Alumni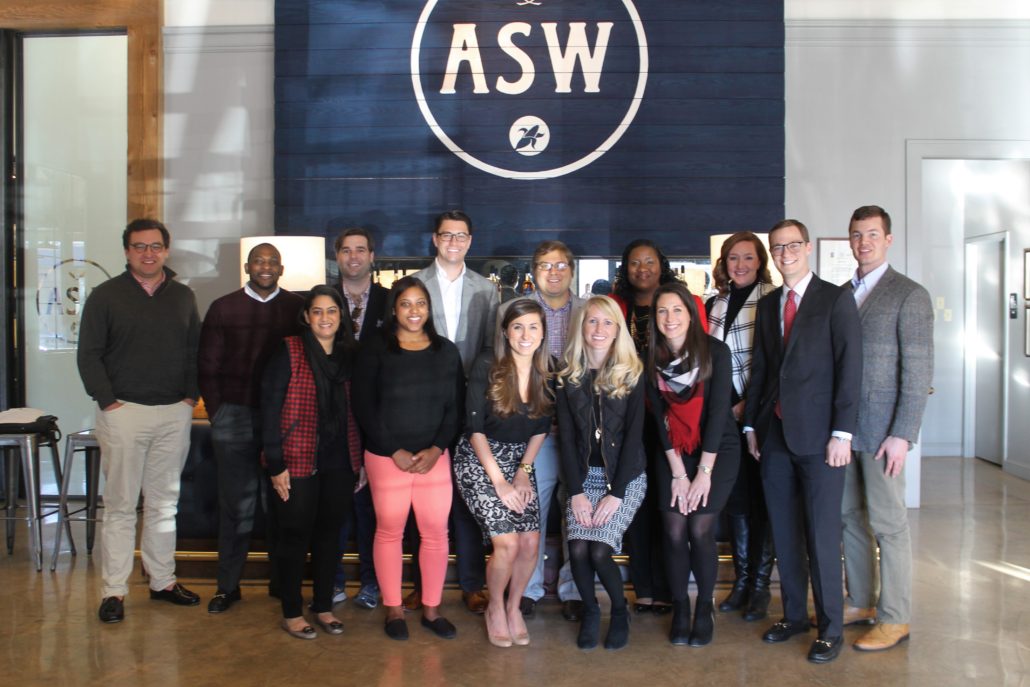 With more than 40,00 young alumni living in the Metro Atlanta area, the Young Alumni Leadership Council will create programming and encourage young alumni to commit to their passion at UGA.
Mission Statement:
The mission of Young Alumni is to provide dynamic opportunities for young alumni to engage with and give back to the University of Georgia.
Young Alumni Leadership Council Members:
TJ Callaway (BBA '07)
Founder and CEO
Onward Reserve
Elizabeth Cox (BBA '13)
Strategy Project Manager
Children's Healthcare of Atlanta
Sumita Dalmia (BSFCS '10)
Corporate Attorney
McDonald's Corporation
Yvette T. Dupree (BBA '03, MAT '07, PHD '12)
Business and Computer Science Instructor
Henry County Board of Education
Derek Hammock (BBA '15, MACC '16)
Assurance Staff
EY
Shayla Hill (BBA '08)
Digital Services Manager
Arch Mortgage Insurance Company
Travis Johnson (AB '11)
Chief of Staff
Office of the Attorney General of Georgia
Adam C. Johnson (MBA '16)
Senior Consultant
Cognizant
Joshua W. Jones (AB'08, ABJ '08, MBA '16)
President and CEO
Red Clay Communications
Courtney McCants (BBA '10)
Account Executive
ION Media Networks
Caleb Nicholson (BSED '09)
Field Event Selection Consultant
Chick-fil-A Inc.
Ezekiel Osibanjo (BBA '15)
Advisory Associate
KPMG
Elizabeth Powell (BS '06, ABJ '06)
Development Services Manager
Emory University
Anna Daniel Reddish (BSA '08, MADS '09)
Assistant Director for Student Initiatives
Eastern Region, AVMA
Ryan Scates (AB '10, JD '13)
Attorney
The UGA Alumni Association Affinity Groups invite you to save the following dates:
March 25: Finance and Wealth in the Black Community Brunch
March 30: Women of UGA Evening at Vino Venue
April 11: Minority Admitted Student Reception in Atlanta
June 23: 2017 Young Alumni Night at SweetWater
https://alumni.uga.edu/wp-content/uploads/WOU_blog.jpg
853
2048
Jamie Lewis
https://alumni.uga.edu/wp-content/uploads/uga-alumni-nba-1.png
Jamie Lewis
2017-03-01 14:58:33
2017-05-31 15:09:13
New Affinity Group Leadership Councils