Courtney Khail's (BFA '07) Watercolors
Courtney Khail (BFA '07), a self-proclaimed lover of nature and detailed art, has found a way to combine her passions. Courtney was inspired to start her business, Courtney Khail Watercolors, after seeing that there was a desire for fine art stationery that also had a handmade aesthetic. Courtney Khail Watercolors has expanded its original client list, which consisted of mostly friends, family and co-workers, to now also serve art enthusiasts who are looking for something one-of-a-kind. She has dubbed her clients "modern traditionalist."
The alumna's full-service studio boasts brilliant original watercolor paintings, custom wedding invitations and stationery. Hints of her scientific illustration background can be seen in her work, as she often combines watercolors with graphic lines. With this technique, Courtney attempts to focus the viewers' attention on her artistic choices, such as color variations, textures, and shapes, rather than the subject matter of her pieces. To get a closer look at Courtney's artistic process and her background, read the interview below: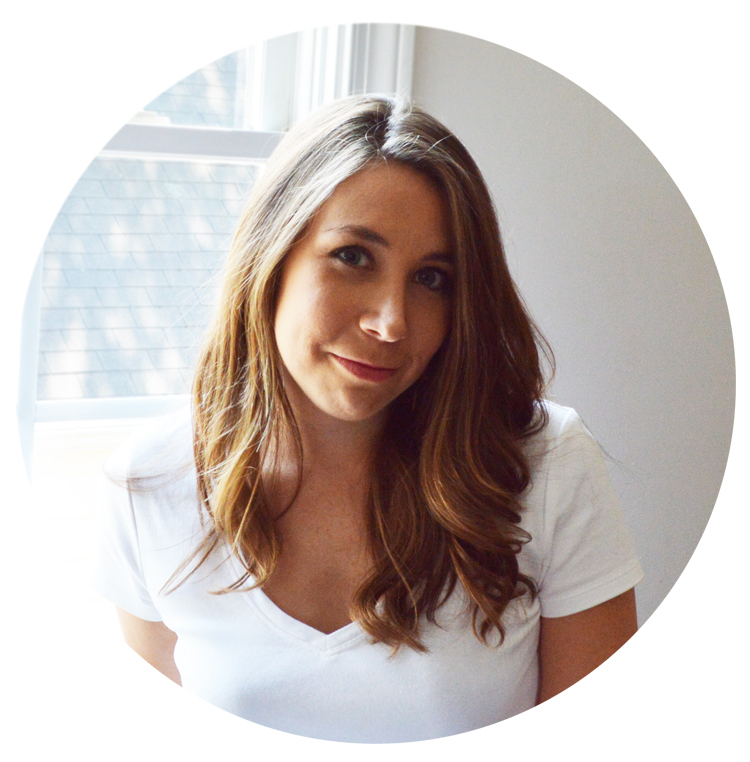 Courtney Khail (Courtney Reece)
BFA 2007, Scientific Illustration, Graduated Summa Cum Laude
Resides in Atlanta, Georgia
Describe your UGA experience.
I am originally from Augusta, Georgia, and came to UGA to study advertising. After attending UGA's Freshman College, I realized just how much I missed being in the studio and promptly changed my major to fine art. More specifically, I chose an interdisciplinary study in scientific illustration, which was introduced to me by my Honors art advisor. After hearing me lament about no longer having any science courses to take, he suggested I give scientific illustration a shot. It ended up being the perfect choice as it provided the ability to tailor my course requirements to what truly interested me – both artistically and academically.
In addition to the Honors Program, I was also a member of Zeta Tau Alpha, an anatomy and physiology teaching assistant, and for two semesters, I re-lived freshman year as an RA in Creswell Hall.
Was there a particular professor, class or experience that influenced you while at UGA?
Studying abroad in Cortona, Italy (one of Lamar Dodd's study abroad programs) was by far one of the most amazing, life-changing experiences of my life. I was actually in Cortona when I decided to pursue fine art full time after college. The people, culture, and the scenery change you. Even if you have to take out a loan, I strongly encourage every student to study abroad at least once during their college career.
As for professors, I was fortunate to have so many amazing ones while at Georgia. A few names that come to mind immediately are Deloris Wenzel, Alex Murawski, Janice Simon, Scott Belville, Rocky Sapp, and Neil Summerour. Each of their influences helped shape the artist and person I am today.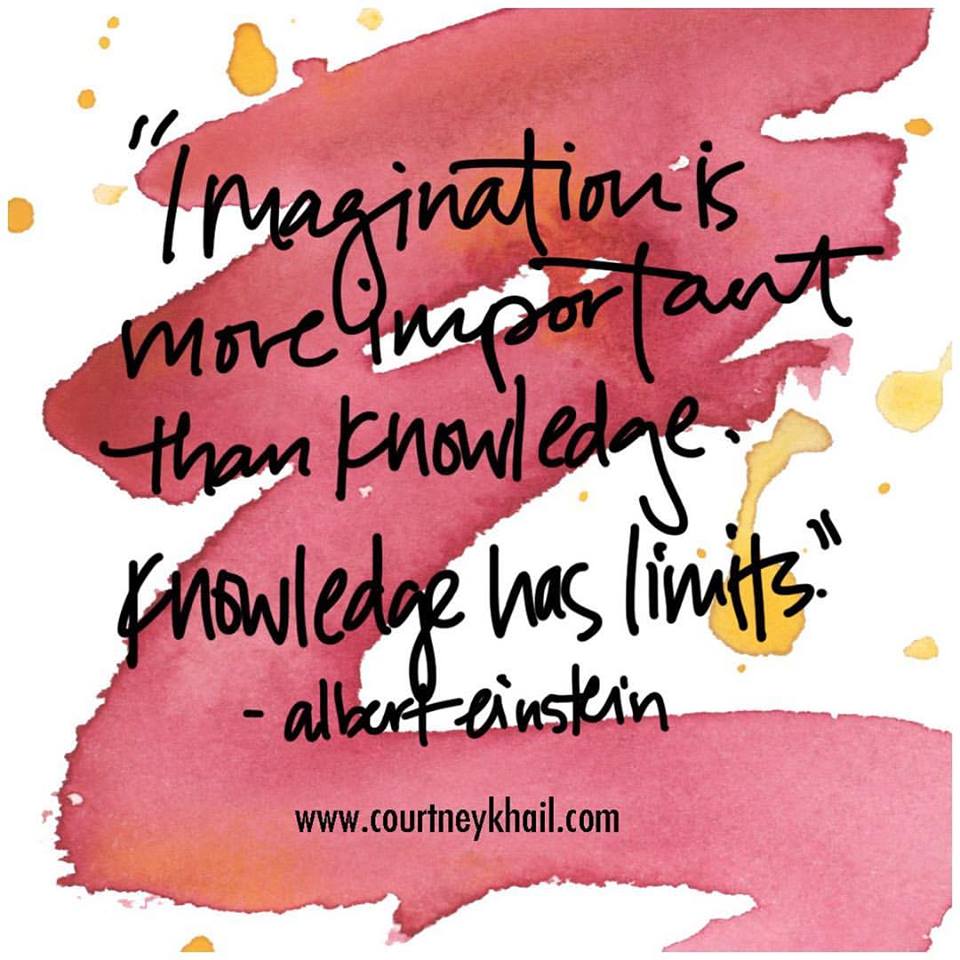 Give us a peek into life just after graduation.
Right after graduation, I became the Anatomy and Physiology Laboratory Coordinator for UGA's Cellular Biology Department. While not related to art, it was a fantastic job that taught me so much about managing people, producing quality work, and working in an academic setting. I worked there until relocating to Atlanta, where my husband Jordan was studying to receive his doctorate in pharmacy.
I fell in love with invitation design after creating our wedding invitations and began working at a stationery store to learn more about the retail side of the business. In 2009, I took the leap and launched my fine art invitation company, Courtney Khail Watercolors. After Jordan graduated from pharmacy school in 2012, we moved to Denver, Colorado, where I expanded my company to include fine art paintings and stationery, in addition to custom invitations. After an amazing three years in Denver, Jordan and I realized just how much we missed family, friends, and the South, and in 2015 we moved back home to Atlanta.
What would be your advice to a student interested in "being their own boss" and launching his or her own business?
You have to passionately believe in what you do, as well as be self-motivated. Owning a business is tough work and when you're faced with critics, challenges, and startup costs, it's imperative to have that passion and drive in order to succeed. On a financial note, try to have at least six to twelve months of expenses saved before going out on your own. This will give you the ability to focus on what you are creating and make smart decisions based on what's best for the business without the stress of how you will pay your bills. Lastly, don't go at it alone. Get a mentor, surround yourself with people you admire and who are also passionate about what they do, and don't be afraid to ask for help when you need it.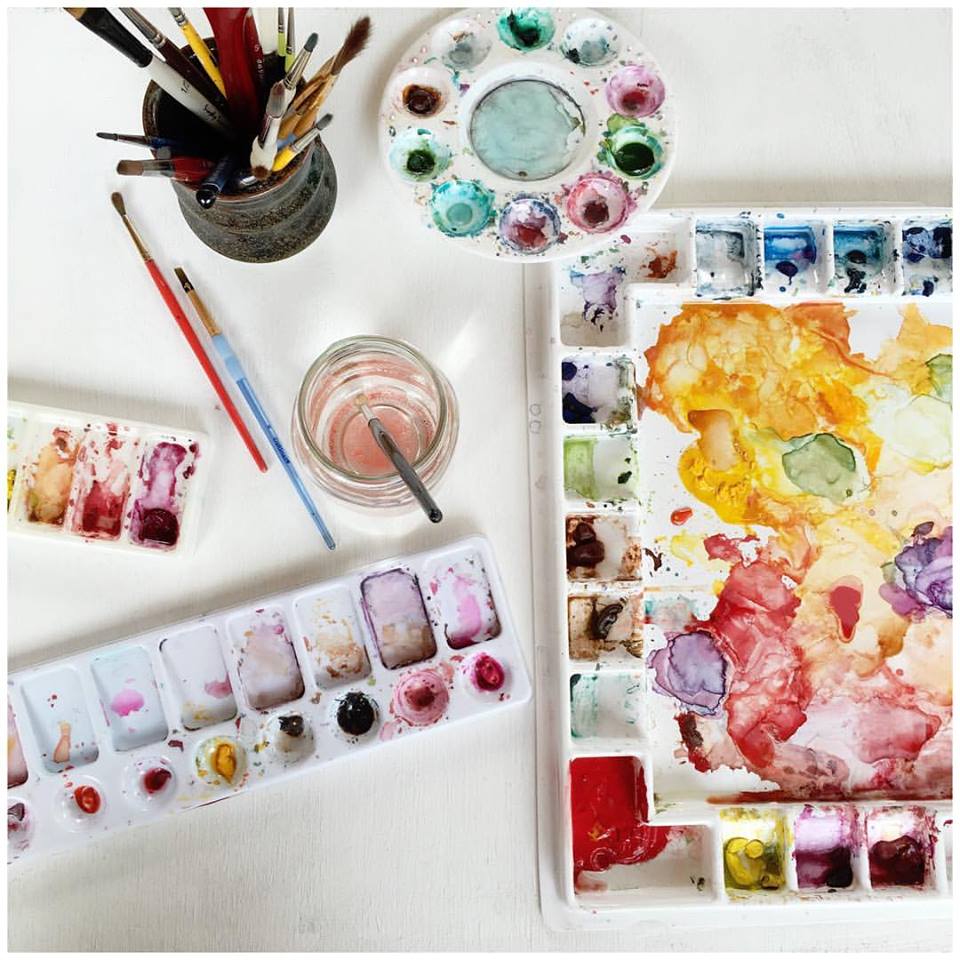 Tell us about your business and why you elected this career path.
I own Courtney Khail Watercolors – a fine art studio in Atlanta, Georgia. I originally started CKW to provide a way for couples to express their unique stories through one-of-a-kind fine art wedding invitations. A few years later, I added a stationery line in order to provide beautiful, timeless note cards for everyday life. Soon after, I began spending more time in the studio just creating art. When people began asking to purchase my paintings (as well as requesting commissioned work), I decided to offer my artwork to the public in addition to my paper goods. On any given day, you can expect to find me either painting in the studio, designing invitations (I only accept a limited number of wedding orders per year in order to guarantee an exceptional experience), selling my stationery (which can be found online as well as in various stores across the nation) or some combination of all of the above!
As for why I chose this path- I don't think I chose it as much as it chose me. Being an artist has never been "what I do," but rather "who I am," so it seemed only fitting that art should be my career. I'm also fortunate to have come from a family full of entrepreneurs, so the idea of running a business was always exciting to me (as opposed to terrifying.) Of course, being self-employed definitely has its challenges, but I feel so grateful for the opportunities and success I've had thus far. Plus, in my opinion, nothing is more rewarding than spending every day adding beauty to someone's life.
Anything else you'd like to share about UGA, being a Bulldog or advice for current students?
I know students have probably heard this a thousand times by now, but it's important so I will say it again. Your time at UGA is limited and will go by so much faster than you could ever imagine. Do your best to take advantage of it all. Study abroad, take classes that interest you (not just the ones that will boost your GPA or fill a requirement,) meet someone new every day, get to know your professors, explore Athens, watch live music, go to art shows, kayak the Broad, and stay out too late. You may be a Bulldog for life, but you only get a couple of years to be a college student so make every moment count.
https://alumni.uga.edu/wp-content/uploads/Banner-pic-from-website.jpg
420
1680
Deja White
https://alumni.uga.edu/wp-content/uploads/uga-alumni-nba-1.png
Deja White
2016-08-30 10:40:02
2016-09-02 12:03:12
Courtney Khail's (BFA '07) Watercolors