Interview with Kazuya Takahashi (MED '07), a top 10 finalist of the prestigious Global Teacher Prize
Today, we are sharing an interview with alumnus Kazuya Takahashi. The interview was conducted by Kathryn Kao (ABJ '13), content strategist for the College of Education. 
Kazuya Takahashi (MED '07), an English teacher at Kogakuin University Junior and Senior High School in Tokyo, Japan and an alumnus of the University of Georgia's College of Education, was selected as a top 10 finalist for the prestigious Varkey Foundation Global Teacher Prize for his innovative work in the classroom.
Takahashi was selected among 8,000 candidates around the world and is the first person from Japan to ever be nominated for the $1 million award. The Global Teacher Prize is the largest of its kind and is presented annually to an exceptional teacher who has made an outstanding contribution to the profession.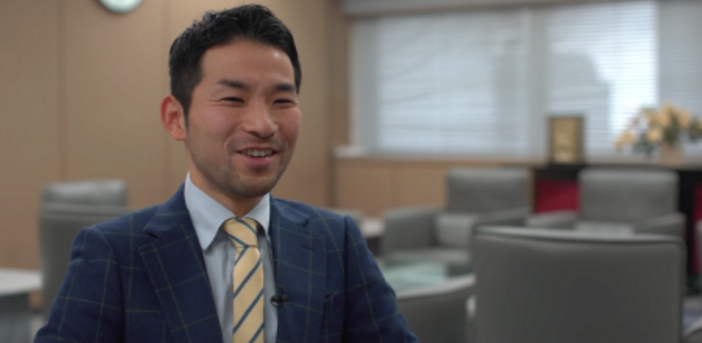 What was the biggest takeaway you gained from your studies at UGA's College of Education? Are there any methods you've learned here that you currently apply to your everyday teaching? 
I owe a lot to the theory of instructional design. Although my degree is in instructional technology, I learned many useful things from friendly and knowledgeable teachers. They taught me cognitive science, instructional design, and cutting-edge technology in the academic world. They not only taught me the knowledge of subjects, but also how to use it in class. That's why I could easily apply what I learned at UGA in my class when I came back to Japan.
Your Global Teacher Prize profile says you teach students using LEGO-based instruction. Can you give me a brief explanation of what this instruction focuses on and how it benefits students?
It's based on the ideas of instructional design, Howard Gardner's multiple intelligences theory, and constructionism. I think I learned this in Dr. Reeve's class. With LEGO, I want to see different aspects of students' intelligences. Schools usually focus on language intelligence. Teachers talk and students have to listen and answer back on a test. That's why students who are good at speaking, listening, and writing are regarded as good students. However, students who are not good at language, but good at expressing themselves in other ways are not labeled as "good" or "exemplary" students. With LEGO, students can express themselves with things other than language and learn how to manage time. I can benefit a lot of things with LEGO instruction. Students can try to make their own products many times and easily get engaged in what they are doing.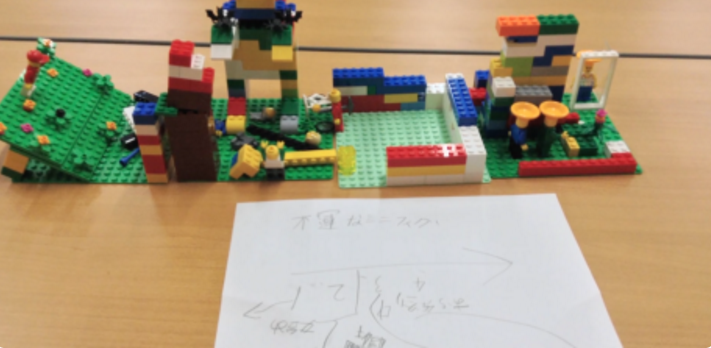 Why is it important for you to stress global citizenship in your teaching? How do students benefit from volunteer work?
My teaching style is based on learning science and constructionism. However, this kind of teaching philosophy is in vogue around the globe. There are a bunch of pedagogies and teaching curricula such as IB, Common Core, and national curricula. They compete with each other over which program is the most appropriate to educate the best and brightest kids and send them to prestigious colleges all over the world. I feel that this does not make any sense. Today, there are so many "smart" people with shining degrees, but the world has not gotten better. Wars are everywhere and the world economy is pretty messed up. I do believe we educators have to teach not only the subject, but also how students should take responsibility for their learning and contribute to others using what they learn.
So, I started a program in which students collaborate with a social entrepreneur in Indonesia and actually go work to solve social issues over there. In that sense, I think my teaching style is related to teaching global citizenship through daily classes. I want students to move around without paying attention to their borders.
The students who joined the Indonesia program said they learned a lot by doing something for others. They said they came to understand why they are learning and the importance of being responsible and serving others.
Can you tell me a bit about the space elevator competition you organized for your high school students? What has the response/results from this new initiative been like?
I only applied for the science promotion partnership fund and started the space elevator project. I got interested in this because I used LEGOs a lot in and outside of class, and I knew I could make a space elevator with LEGOs. I also wanted to introduce the students to college professors and some professionals at JAXA*. Results? I think students gained a more positive view on their learning and learned something real about space at JAXA.
*Note: JAXA, the Japan Aerospace Exploration Agency, is Japan's national aerospace agency designed to support the Japanese government's overall aerospace development and utilization.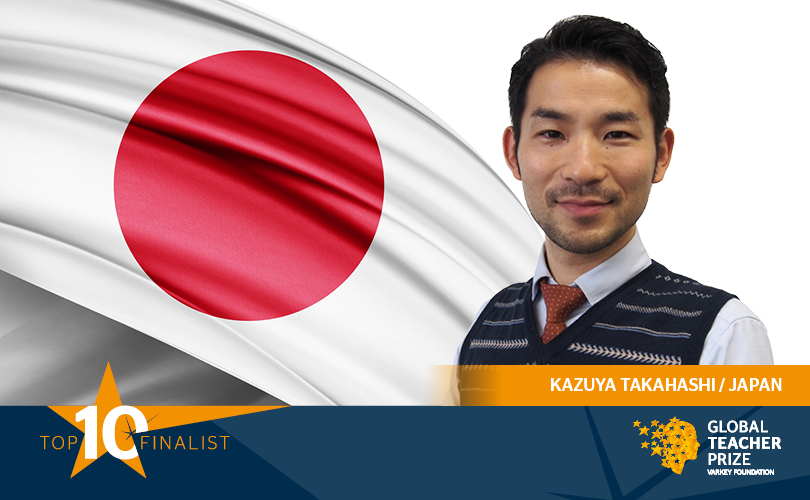 What are some things you want to change or improve upon in the Japanese schooling system?
In Japan, students just study to go to a so-called good college and work for a good company. To put it in a simple way, they only study for themselves. That's why they are afraid of making a mistake and dropping out of a single-track career path. However, I believe from this time on I have to educate kids who are passionate about both business and helping others. So, what I want to do is challenge their fixed mindsets.
As a teacher, what are you most proud of achieving or accomplishing?
I have not achieved anything yet. I am still working on being like the great teachers in my life. However, just one thing I can be proud of is that I have put the quality of Japanese education on the map through this prize.
https://alumni.uga.edu/wp-content/uploads/blog-takahashi.jpg
539
1030
Jamie Lewis
https://alumni.uga.edu/wp-content/uploads/uga-alumni-nba-1.png
Jamie Lewis
2016-03-17 15:39:12
2016-03-21 17:04:49
Interview with Kazuya Takahashi (MED '07), a top 10 finalist of the prestigious Global Teacher Prize