Never Bark Alone, no matter where you are
Sign up for Welcome to the City, a digital networking event with Bulldogs in cities everywhere.
On August 12 & 13, UGA Alumni in cities all over are logging on to tell you what they love about their city! This event is online, so you can pick any participating city to "visit." Get to know the people in your city's alumni Chapter, another city you want to network in, or even scope out a different one for your next move. You'll hear all about game-watching parties, other local Chapter events, and other ways to connect with your fellow Bulldogs regardless of location.
The event will be held on Zoom, and a link will be sent to registrants prior to the event. For the cities conducting their events on August 12 and 13, there will be a welcome from UGA Alumni, after which everyone will be split into groups based on what city they selected during registration.
Please join us!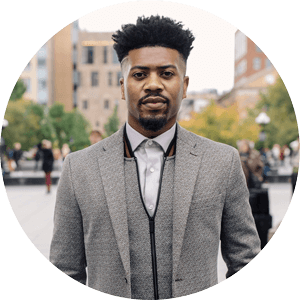 Eric Jones Jr. (ABJ '12, AB '12)
Eric Jones Jr. is a three-time Emmy Award-winning Entertainment booker and producer for ABC's Good Morning America—the number one morning show in the country. Eric books and produces major celebrities and talent for the program, which regularly entails coordinating across sister network platforms such as World News Tonight with David Muir, Nightline, This Week with George Stephanopoulos, The View, and the third-hour of GMA entitled GMA3: What You Need to Know. During his time at GMA, Eric has produced some of the biggest names in entertainment including Oprah Winfrey, Jennifer Aniston, and Denzel Washington.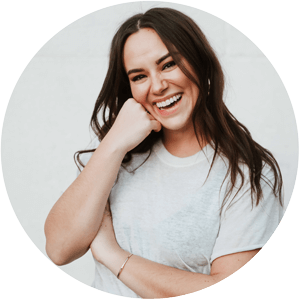 Emily Curl (ABJ '14)
Emily Curl is a host and on-camera personality. As the Digital Host at iHeartRadio, she conducts intimate interviews with artists, plays fun social games and covers exclusive live backstage and red carpet moments at major iHeart events. Alongside being a music and pop-culture expert, she also specializes in lifestyle, beauty and fashion and has worked with influential brands to create successful collaborative content. Originally from Georgia and now based in New York City, her small-town charm and real-girl personality make viewers from all over the world feel welcome in hers.
East Coast
August 12 @ 7PM EDT
Asheville
Athens
Atlanta
Augusta
Austin
Baltimore
Boston
Central PA
Charleston
Charlotte
Chicago
Dallas-Fort Worth
District of Columbia (D.C.)
Forsyth County
Kansas City
Lexington
Louisville
Mexico City
Milwaukee
New Orleans
New York City
Orlando
Philadelphia
Richmond
Savannah
St. Louis
Tampa
West Coast
August 13 @ 5:30PM PDT
Boise
Colorado
Las Vegas
Portland
Salt Lake City
San Diego
San Francisco
Seattle
Southern California
City Events on Alternative Dates:
Emerald Coast, FL – August 15 @ 7PM CDT

Evites to come for those in this area
Whether or not you can make it to this event, make sure you find your local alumni chapter on this list and that you're following them on social media. It's a great way to stay informed about what your local Bulldogs are doing!